Food Marketing is a shark infested ocean.
The field of food marketing is hyper competitive that it only takes one sub-par ad, to lead your marketing budget to waste.
This, along with the fact that traditional methods for food marketing just aren't effective as before.
So how are you going to make it out of this ocean alive?
Remember that time when your friend posted this food post on Instagram?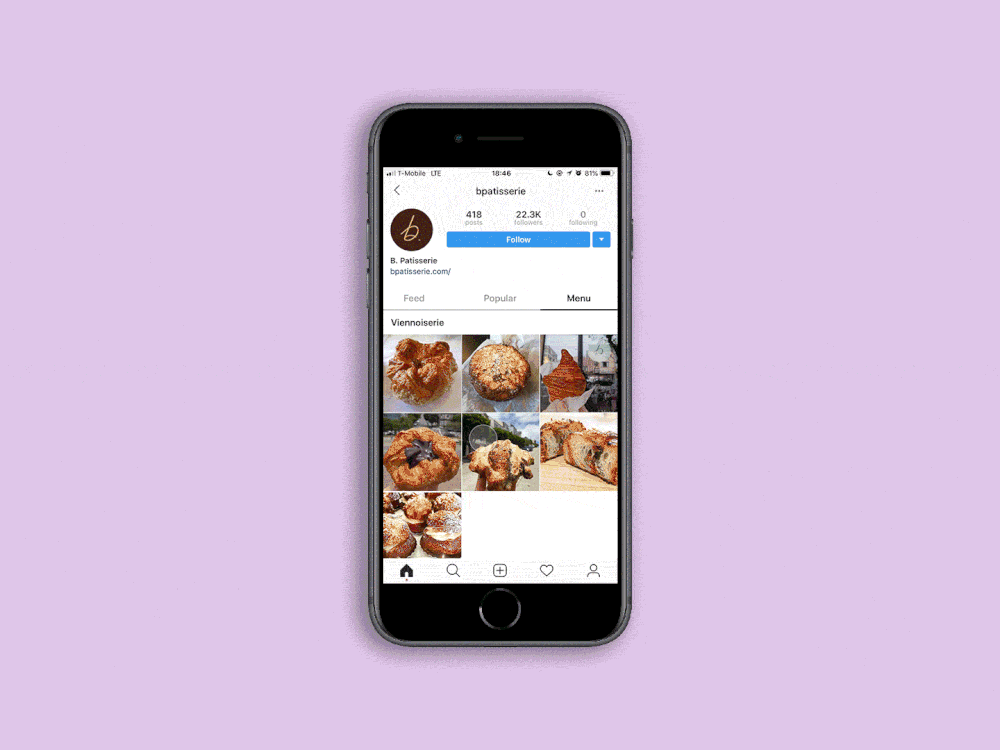 This thought runs through your head instantly:
"Wa I must try this" 
Well, you're not the only one.
9 out of 10 consumers trust content that is user generated over traditional channels.
I am going to show you how to use this content successfully.
But first, let's understand F&B marketing:
Marketing is very different in the F&B Industry
Imagine you seeing a promotional effort from an interior design company.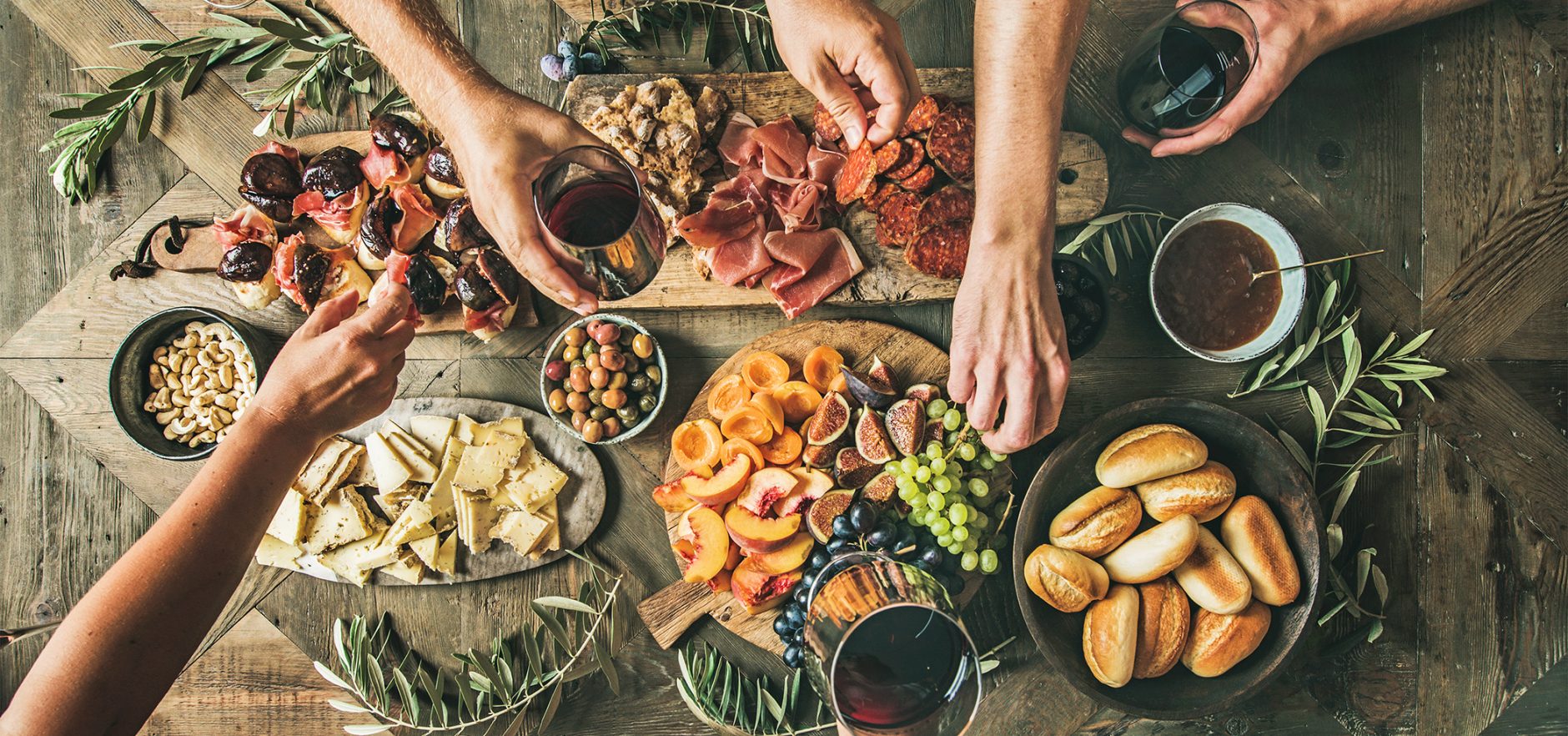 Credit: zyon interior design
Even if you are a home owner, the call-to-action(CTA) is may not immediate.
You will need to plan and get everything sorted out before you approach an interior designer.
Remember these?: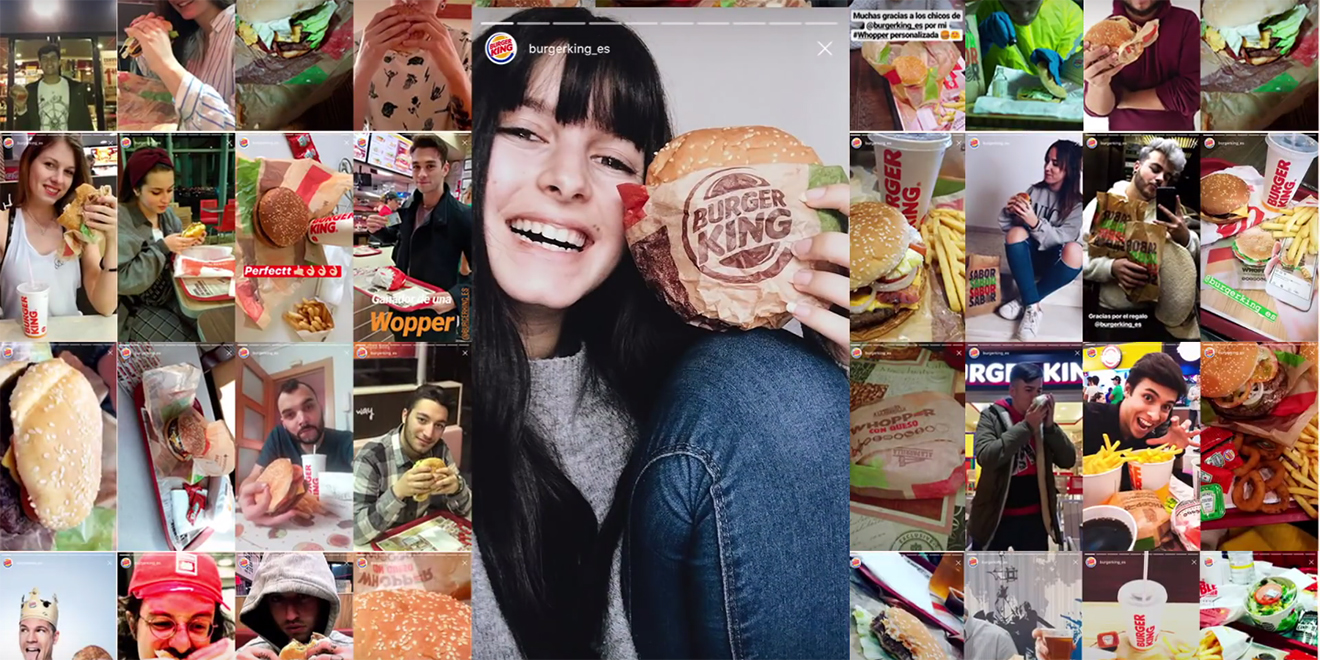 Credit: Burger King Coupon
Before you know it, I'm already at Burger King.
The need and actionable for food is just so fast.
You need to eat, and a simple coupon like this can drive people to stores for the next meal.
Now that we understand this need, how are you going to spark thoughts in your consumer?
Let me share a comparison of strategies:
Using Ads vs Content Marketing
One of the most common promotions in the F&B industry is the use of coupons.
Lets have a comparison here:

Credit: Texas Chicken Singapore 
If you are a fan of Texas Chicken, this coupon would definitely get you on a cab and head on over before the coupon expires.
However, if you're not or relatively passive toward it, you will just drop it in the next green bin you find.
Now feast your eyes on this: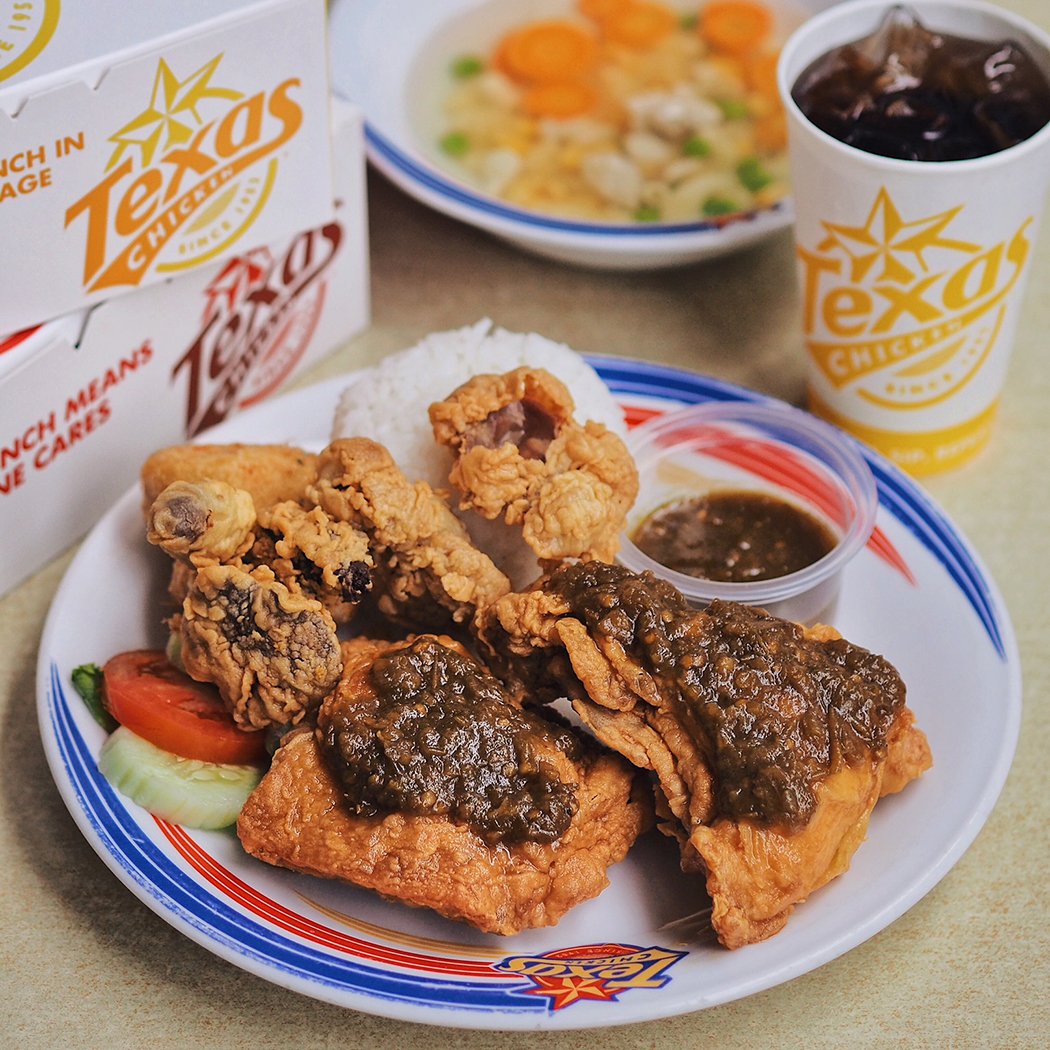 If you're a Texas Chicken fan, you'll already be salivating.
But now even if you're not, you may be thinking: "Is it that good? Maybe I should give it a try"
This is the impact of content marketing, the ability to convince through the left jab of imagery, right hook of captions and that finishing clothesline of the CTA.
This soft selling not only secures loyal fans but also persuades prospects to give it a go.
You can also understand more about the key to content marketing here.
Great stuff right, but of course there are challenges:
The Challenge of User-Generated Content (UGC)
Scrolling past the food image that your friend posted, you stumbled upon their caption.
"Their meat is 100% fresh and is imported every morning from New Zealand, you can't find another out there…"
What a turn-off. Just another sponsored post.
This is the issue many food marketers face but not realize. That their content is just too hard-sell.
It's too ad-like, it just won't work for the mass audience.
So how are we going to do this right? Here's the way.
Food Marketing using Influencers
We all know how influencer marketing is redefining marketing:
Influencer marketing is not something uncommon when it comes to food marketing.
But, let me show you how to do it right.
Use Influencers/bloggers that are relevant 
Remember earlier this year, MOF used influencers and it caused the biggest hu-ha which spread all over the news.
The biggest lesson we can learn from that, is use relevant influencers.
The influencers that were engaged for that campaign weren't bad influencers. In fact, they all had good profiles and quality outreach.
The key thing was that they weren't relevant. They were not profiles that talks about political and government affairs. Hence when their posts went up, it sparked a lot of controversy.
Here's an example of a relevant food marketing campaign:

Fragrance is a family oriented brand, and @cheeserland 's profile just screams family.
She really brought not only about their food, but also talked about the values of the brand.
This successful pairing was also reflective in her engagement, garnering up to 1,592 likes!
But this relevancy isn't the only thing.
Allow Influencer/blogger's style to flow


RedMart wanted to redevelop the perception of the freshness of groceries bought online.
Right off the bat, you'll see RedMart groceries in the post. But as you go along, what you will see is how Alan describes his story.
Well you also say Alan is big fan of fish, with his multiple fish posts. This particular fish thou, garnered 788 likes, 400 more than his usual.
Most food marketing involves controlling the content and taking the food influencers/bloggers out of their style.
This often means that not seeing how the consumer perceives the post, resulting in a very ad-like post, leading to a swipe away of the post.
Conclusion
So, are you going to fall to the jaws of this food marketing ocean with traditional methods?
But those who use influencers/bloggers for their food marketing often don't keep these two points in mind, crashing before they reach the shore.
Be the kind of brand that people "must-try" and save your post.
"Psst… here's an insider guide on how to work with influencers"
Alternatively, Kobe can do ALL of this for your brand. Read up previous successful campaigns or try the free demo here.
Be the one that brings your food marketing to the shores.