There are many ways you can categorise influencers. For instance, by the content they post, their follower number or even by the stage of life they are in. Today's will focus on influencers that are in the stage of parent-hood.
As the name suggests, parent influencers refer to influencers who are also parents. You might have seen postings on Instagram that feature their little ones. Sometimes you even see them post about the joys and struggles of parenthood online. These are examples of parent influencers.
We have collated a list of top parent influencers we would like to share with you guys. Whether you are a parent yourself, or if you are merely curious about parenthood do check out these 8 parent influencers.
Parent influencers #1. Diah Mastura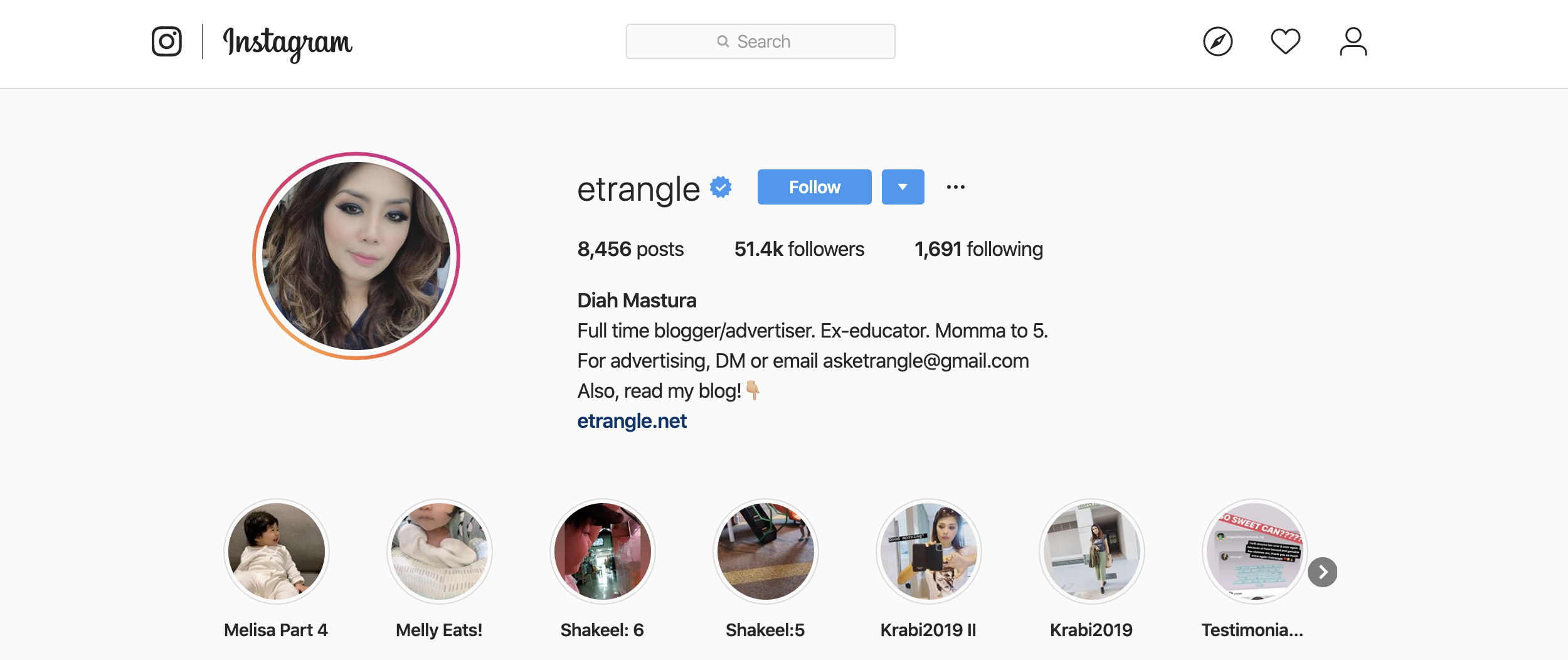 Firstly, we have Diah Mastura (@etrangle) who is not only a mother of five but also manages a highly popular Instagram account. Currently she has 51.4K followers on social media.
A quick scroll on her Instagram would bring you to adorable pictures of her young ones. She often documents the daily lives of her family. For instance, their recent Krabi getaway can be found on Instagram.
She also posts pictures related to food and fashion. She is certainly a tech savvy parent!
Parent influencers #2. Tjin Lee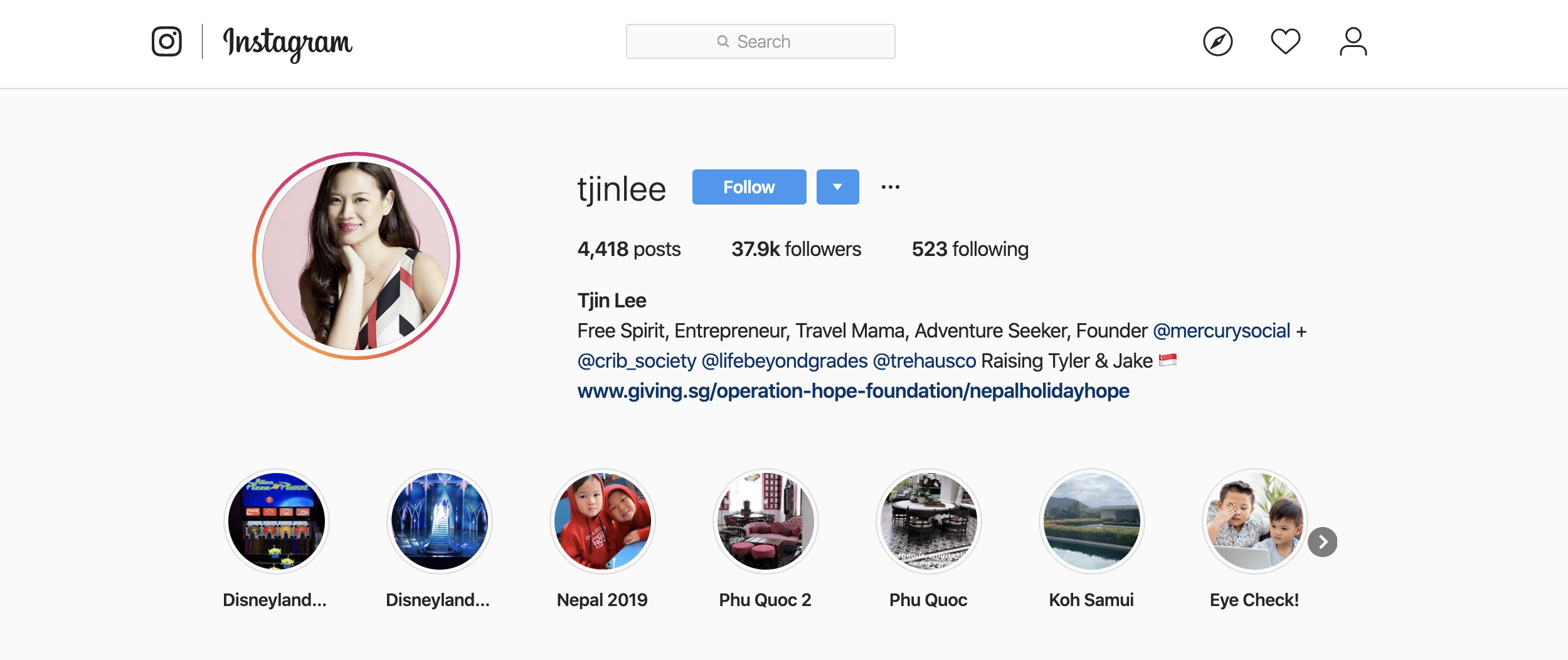 Founder of Mercury PR Group, and CEO of startup incubator CRIB (Creating Responsible Innovative Business). You will be surprised that this busy career woman has time to juggle parenthood.
She is a mother to two cute boys and has done a wonderful job in raising them. She has recently brought her young ones along for an extremely meaningful holiday to Nepal. Immersing herself as well as her kids in the way of life there. Heed over to her Instagram to read more about her unique parenting approaches.
Parent influencers #3. Xiaxue

Thirdly, we have Xiaxue. This influencer needs no introduction. With more than 600K followers on Instagram, Xiaxue certainly deserves to be on the list of top parent influencers.
Although you might know her as a makeup and beauty influencer, she often documents her life as a parent on social media.
Known for very bravely documenting her birth on YouTube, Xiaxue continues to posts content about her son's everyday life on her various social media platforms.
She often updates her Instagram story with video of her son, Dash. She even has a highlight dedicated to her child. Do check out her social media platforms for adorable videos of her family life.
Parent influencers #4. Jaime Teo

Next up on the top parent influencers list, we have another successful business woman, Jamie Teo (@jmeteo). Jamie Teo is not only an actress, but is also the brains behind popular cupcake shop, twelve cupcakes.
On top of all of that, Jamie still finds time to spend with her family. You can often see her exercising or singing with her daughter on Instagram. Her recent videos on Instagram even show her dancing with her young one. She is certainly the epitome of an all rounded mother!
Parent influencers #5. Dawn Sim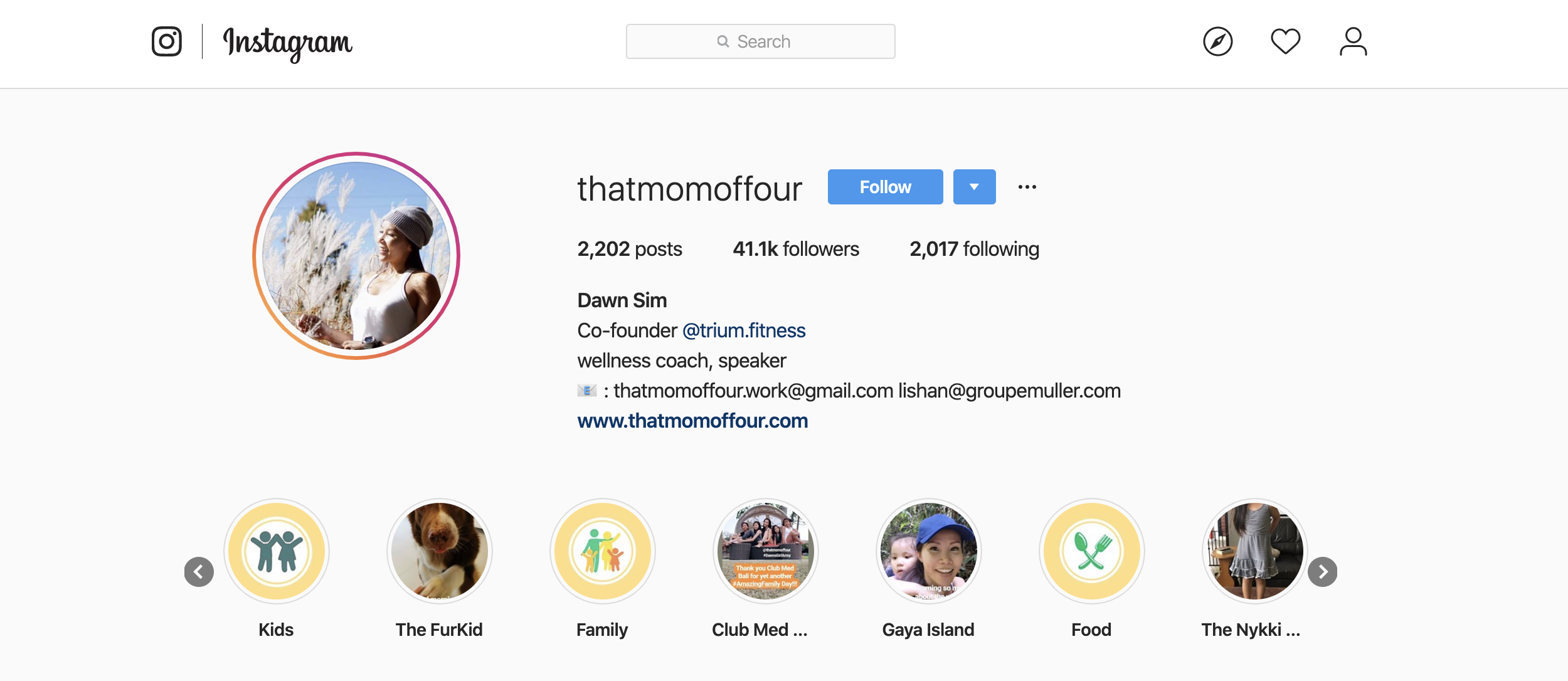 Moving on, we have another super mom, Dawn Sim (@thatmomoffour). If you are interested in fitness, Dawn is the parent influencer to go to due to her expertise in wellness and fitness
She is often seen updating her followers about her active lifestyle. Therefore, if you need fitness inspiration, do check out her Instagram where she can be seen experiencing all forms of exercise.
What is even more amazing is that her 4 daughters are equally talented when it comes to fitness. As her Instagram username suggests you will often be able to catch her daughters with her on her social media accounts. For instance, recent pictures feature the whole family involved in yoga poses. For more content do heed over to her IG @thatmomoffour.
Parent influencers #6. Aarika Lee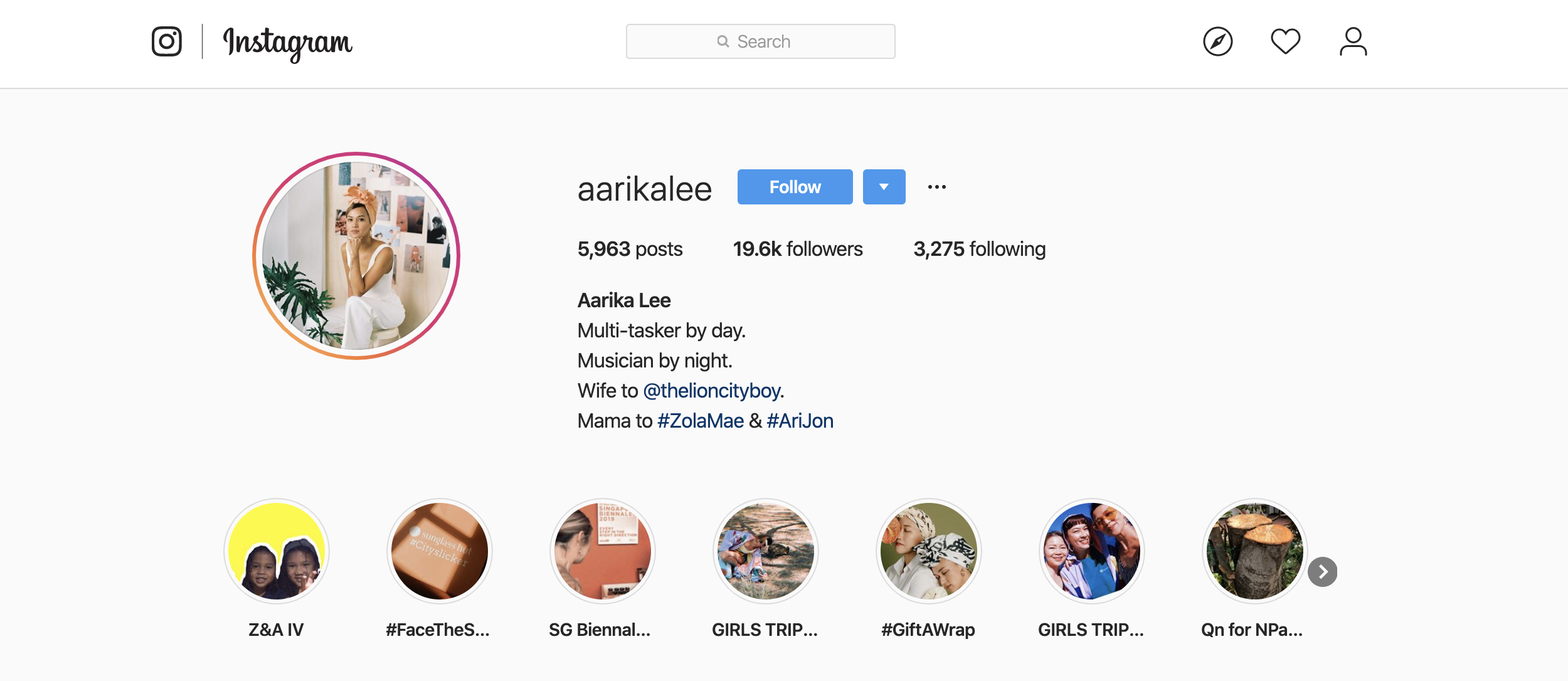 Her Instagram bio states it all. Aarika Lee (@aarikalee) is another mother of many talents. She is a singer, a mom of two as well as the co-founder of RMBRTheDress, a dress loan company.
Her Instagram often features her in garbed in beautiful outfits. It is also no surprise here that her 2 children can often be seen on her Instagram account. It seems this family is highly talented as both Aarika and her husband are actively involved in the music. We certainly look forward to the impact this family of four is going to bring to our local music scene!
Parent influencers #7. Bella Koh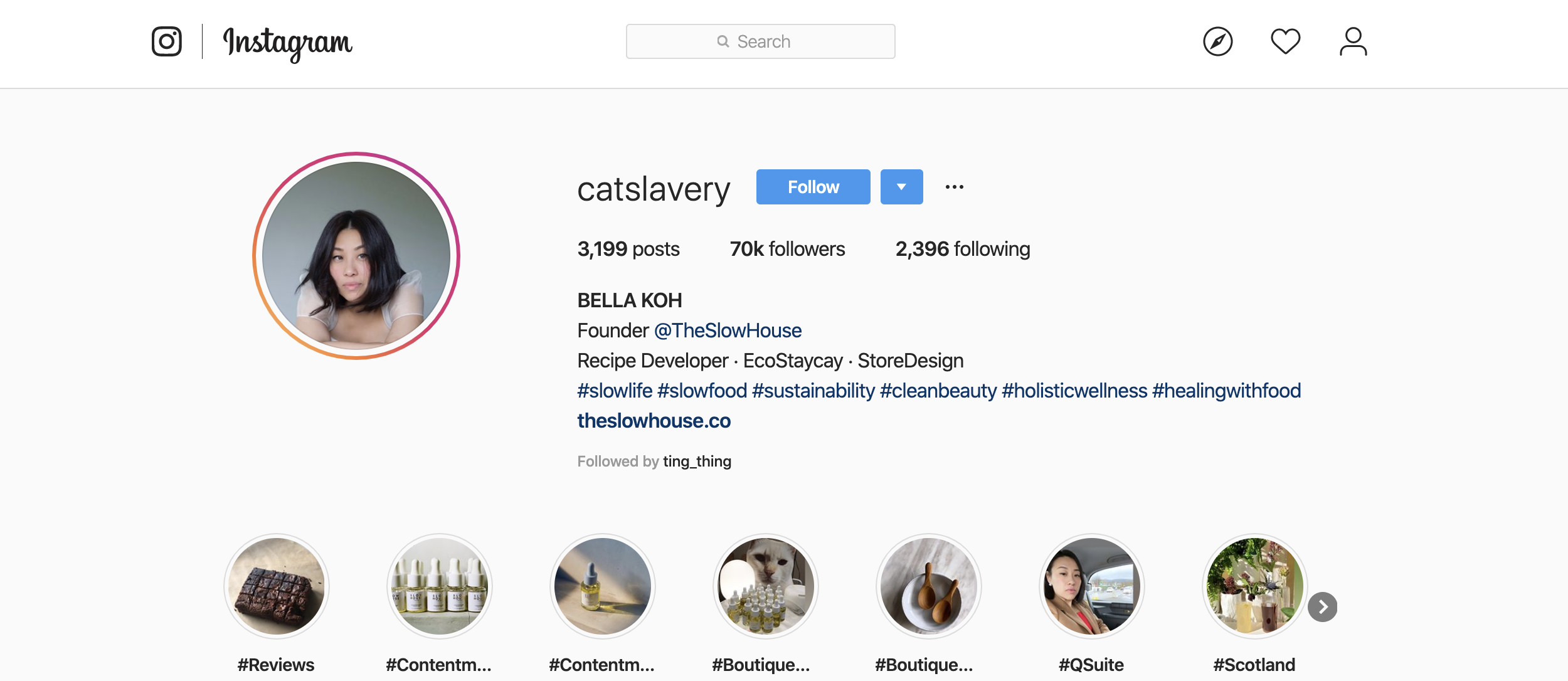 Next up, we have another mother who keeps up with wellness and fitness. Bella Koh (@catslavery) is not only practicing the healthy lifestyle but is also an advocate for a more sustainable future.
To add on to the list of achievements, Bella is also the founder of Slowhourse, which is all about living a 'slow' life. In our fast paced city, it is amazing that people like Bella are creating the opportunity for us to take things slow and enjoy what we have around us.
Parent influencers #8. Lynda Lye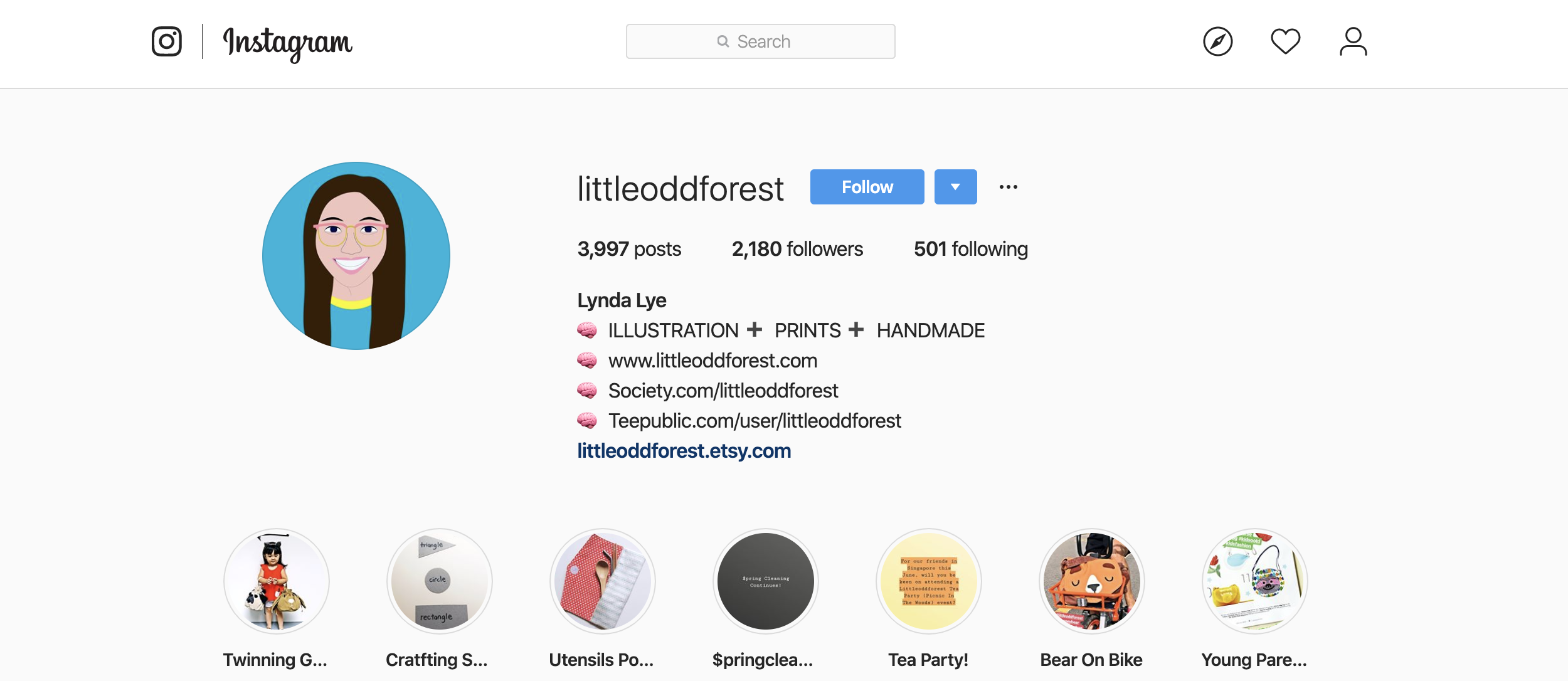 Lastly, we have Lynda Lye (@littleoddforestIf). Lynda is a Singapore-based designer who is also a mom. Like many others on the list, she is an entrepreneur who has started the business Littleoddforest in 2004.
If you are interested in dainty lovely looking bags and accessories, do check out her Instagram account. You might find them extra adorable especially since some pieces are modelled by her children.
Conclusion
In conclusion, being a parent is not easy. These influencers take it a step up by balancing parenthood and keeping us updated on social media. If you are looking too parent influencers to follow, do check out these 8 accounts to support the hard work these parent influencers have been putting in!
If you are interested in learning more about influencer marketing, do click here. There are also related articles that showcases some of the top influencers in each respective category.
*The respective pictures in this article do not belong to Kobe Global Technologies*
Sources
Sg.theasianparent.com, singaporean mums follow instagram right now
honeykidsasia ,instagram mums to follow