How to Effectively Introduce Your Product on Social Media
Using influencers, Ads, Pre-Launch suspense, Giveaways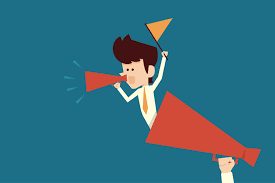 If you wanted to effectively introduce your business to a different level of success, it is better for you to embrace the power of social media. Apart it can help you bring your product or services to a larger number of audience, it can help you in so many ways.
When influencer marketing is combined with social media, you can expect for increased brand exposure. Social media is an effective way of making your brand more visible. Remember, when you plan to launch a new product, you need to let people know about it. Also, it can build customer trust and loyalty as well as generate your leads effectively.
So, how can you use social media in launching your products?
Through influencer marketing, you have the opportunity to promote your products effectively. You can hire an influencer that can match your requirements, whether he or she is an athlete or blogger. Keep in mind that most of the buyers are more interested to purchase a product if it is reliable.
To make your products reliable, you to work with an influencer who has the credibility to convince your target market. If you want your product launch successful, you need to get an influencer. And social media is a great advantage since you can reach more audience.
By creating ads, you are actually bringing people into the awareness of your products. This may sound simple, but it can test your creativity. Make sure that you can create attractive and engaging ads so that you can play with the attention of your audience.
Through social media, you can post about your product launch or even you can include a video clip that talks about your product. Because of a large number of social media users, you have the great chance to make your products get noticed.
USE OF PRE-LAUNCHING PAGE – CREATE SUSPENSE 
Sometimes, by playing with the curiosity of people, you can successfully make them attached with your offerings. To make this possible, you can take advantage of a pre-launch page. This page should only include minimal information about your product. However, you need to make it intriguing.
By making a hint of suspense on your pre-launch page, you can bring your audience into great excitement. As a result, your product launch becomes a hot topic which is perfect in making your product more interesting.
GIVEAWAYS 
Who would not love giveaways? Your giveaways may serve as a ticket to make your target market become interested to purchase another. Through these items, you are giving an idea about your products and what would they experience from it. Another, they can as a basis whether they can be satisfied or not with your products.
With the increasing advantages of social media in terms of influencer marketing, it is not impossible for many business owners to launch their products effectively. Simply use the edge of social media and make sure that you know what you really want.