Influencer marketing campaign
Influencer marketing involves using key brand advocates to drive your message to the larger market in an organic way.  In recent years influential marketing has undergone large expansion and is redefining marketing. More name brand companies are turning to social media influencers to create more authentic storytelling.
The new word of mouth: digitally

In effect, this has become the digital version of word of mouth advertising. No doubt that many businesses large and small are cashing in, along with influencers. Social media is essentially their livelihood!
How to have a successful influencer marketing campaign?
You must be wondering how to make your campaign work? An influential marketing campaign must have specific elements, here's some below.
Know what you are selling and choose your audience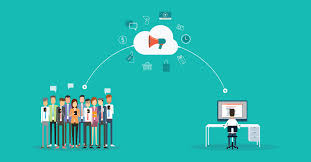 This is important. To have a campaign, you need to know who you are marketing to. If you do not know where to start, here's some starters.
You can start by knowing your products/services, what are you selling? Ask yourself. That streamlines your audience target.
Demographics, gender, social media platforms, all these will all come naturally once you have figured out the above.
Once you have got all the above cleared, you can easily identify the influencers that will effectively connect your brand to the people for a successful influencer marketing campaign.
Know what you want to achieve


You want to start a campaign to gain something. Never start an influencer marketing campaign without a clear goal. Planning an influencer marketing campaign is more time-consuming than you think. So if you decides to go down this road, you want to have a plan for a destination. Some ideas may be to
Boost Online Sales

Increase Brand Awareness

Drive Traffic to Content
Use your goal as an endpoint and create a campaign around it.
Choose your social media influencers


Now that you have got your boundaries set, you can now conduct searches and filter potential influencers. The internet and social media makes it really easy to look for related topics people to see who everyone is talking about.
Don't be shy to approach them and know them better!
Narrow your list by
relevance and influence
Relevance is really their style, their feed, and their online personality. You may want to consider the topics they discuss. One option is to go through their feed and read through some of their captions. 
And their audience is your audience too. So always check the comments section and analyse if their audience are your target consumers.
There you have it! If their personal brand is a great fit for your business brand, then go for it!
Relevance is key, but engagement is also important. Influence may not be in terms of numbers, but consider some of the following.
Engagement rate: Average number of likes, shares, and comments 
Are the comments real or spam? Are they positive or negative? Do they reflect an audience that recognizes this person as an influencer or just someone with an opinion?
Use this information to invite select influencers to participate in your campaign.
Influencer marketing is an organic process


Remember that now, you are doing an influencer marketing campaign. Unlike traditional marketing, this is a collaborative effort. This is a long term effort.  You will not have complete control over what they will say or do as its all about creativity. To manage the campaign and ensure that you are on the same page, you can always set out a few of the following:
Timeline

Deliverables

Content Ideas (topics, word count)
Remember that you want to use the influencers to promote your goods or brand. The influencers want to use this opportunity to expand their audience and raise their level of perceived authority.  You must strike a balance, but do not lose sight of the fact that you brought this group together to serve your needs, and everyone else's should be secondary.