In 2020, the world was hit by the outbreak of the pandemic. From businesses to schools, all of us had to adapt to a new normal where our lives revolved around social distancing and work from home arrangements. The pandemic has inevitably led to major disruptions in the marketing industry. However, we've seen up and rising trends like influencer marketing alongside with social media marketing. This include major updates across social media platforms such as inclusion of social media stories and e-commerce function. Instead, we can leverage on the lessons that we have learnt in 2020 and apply them to our marketing strategies across social media platforms for 2021. This article focuses on some noteworthy marketing trends that will get marketers ready for marketing in this new climate.
Social media trends: #1. Influencer marketing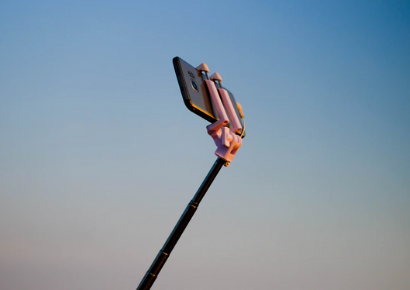 Firstly, we have the 'trend' of influencer marketing. Influencer marketing has been on the rise for the past few years, in fact, 22% of marketers have indicated that influencer marketing campaigns are the most cost-effective methods of obtaining customers. In actuality, it is probably a misnomer to label influencer marketing a 'trend'. Coupled with the rising social media platforms, it is likely that influencer marketing goes further than a trend as it is here to stay for the long run.
Why so? Well, with 40% of customers using ad-blockers, traditional methods of digital marketing are of limited reach. Furthermore, 70% of teens trust influencers more than traditional celebrities due to the perceived authenticity of influencers. Therefore, we can expect influencer marketing to achieve new heights this year.
This year is also the first year that the Agency of the Year Awards included Influencer Agency of the Year category. While we celebrated our double wins in this category, we believe this was a huge milestone for the influencer marketing industry. The recognition of influencer marketing on such a global platform is a sign that the influencer marketing industry is gaining recognition as a powerful marketing strategy.
Social media trends: #2. E-commerce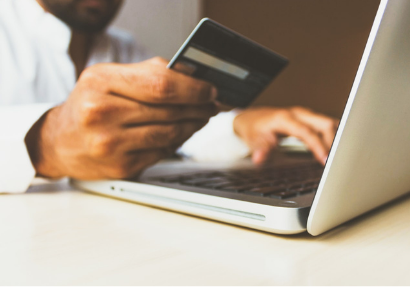 Secondly, e-commerce will likely continue to be an important aspect of sales and marketing.
On one hand, we have brands like Lazada, Shopee and Ezbuy who have centred their operations on the e-commerce market. From the recent 11:11 and Black Friday sales, it is apparent that these rapidly expanding e-commerce platforms are coming up with ingenious ways to fight for a pie in the market.
On the other hand, the pandemic has pushed many brick and mortar stores to move their operations online. From Zara to Nike and Adidas – although many of these stores had established online platforms prior to Covid 19, the pandemic has pushed the marketing focus of these stores onto e-commerce.
Additionally, with the stay home and quarantine measures, consumers all around the globe are developing new purchasing habits. Take the example of the recent Black Friday sales, where instead of dashing to the malls, e-commerce has been an alternative that many consumers are opting to do their Black Friday shopping.
The rise of e-commerce has also been exacerbated by existing social media platforms. For instance, the recent update on Instagram allows users to directly shop on the platform with its shoppable function.
The rise in e-commerce is accompanied by the increased popularity of influencer marketing campaigns. Take the example of Casetify, the phone accessory brand that is largely based online.
The brand successfully breached into the Southeast Asia market through the use of influencer marketing campaigns. Its collaboration with Kobe attained a reach of 8.7 million across Southeast Asia. From sold-out collections to branding, influencer marketing can be a great way to boost the marketing strategy of e-commerce brands.
Social media trends: #3. Live Streaming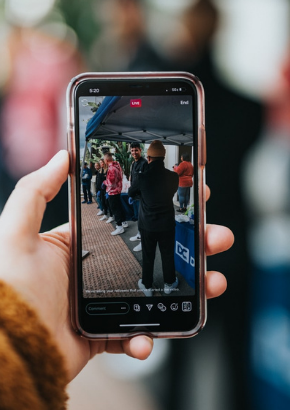 Thirdly, live streaming will continue to be popular, if not even more so. Integrated into many social media platforms today, live streaming is a ubiquitous part of marketing for many blogshops. However, in recent years, live streaming has been adopted by many different industries. From live fish auctions to sporting matches and even webinars, live streaming has been an integral part of marketing.
A study by ABI has forecasted that 91 million subscribers will utilize live streaming by 2024. In fact, you can expect live streaming to gain further prominence, due to the outbreak of the pandemic and stay home arrangements.
Take the example of Vivo City. The mall tapped into influencer live streams to promote their Christmas specials. Influencers like @iamjiaen were invited to host a live stream on Vivo City's Instagram account. The live stream included multiple giveaways – a great way to attract users to tune in to the live stream.
Vivo City's example shows that getting influencers to live stream can be a great way to direct their followers onto your brand's account. Additionally, influencers are also well adapted and have a wealth of experience when it comes to live streaming. Therefore, they would know what would attract users on the various social media platforms to follow the live stream and how to engage their followers in such live streams.
Social media trends: #4. Social Media stories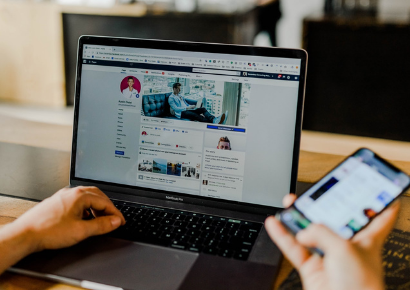 Fourthly, we expect social media stories to continue to be relevant when it comes to marketing.
A concept that was first made popular on Snapchat, the multimedia messaging app, stories are now a feature on many social media platforms. From Instagram to YouTube and even Linkedin, many social media platforms have incorporated their own version of stories.
These stories refer to posts that can only be seen for a certain period of time – 24 hours on Instagram and Snapchat and 7 days for YouTube. Although marketers might have once shunned away from stories due to the limited period of time it remains available online, this is no longer the case.
The highlight function, which allows stories to be "immortalised" will now allow these posts to be made available all year round. Stories are a great avenue to engage consumers. From polls to gifs, there are many ways to increase interaction through social media stories.
Social media stories are often incorporated into influencer marketing campaigns. From posting about the behind the scenes of an influencer event to getting influencers to appear on the brand's social media stories, there are multiple ways to tap into social media stories in an influencer marketing campaign. Additionally, social media stories are a great way to market or advertise deals that are of a limited time frame. Brands from diverse industries have welcomed the story feature on social media platforms.  Marketers have been using the feature for many purposes – ranging from shoutouts to promotion codes.
Social media trends: #5. Short-form videos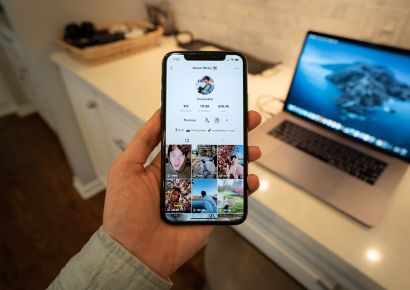 Lastly, we have the trend of short-form videos. In fact, short-form videos have greatly contributed to the popularity of social media stories across many (if not all) social media platforms.
From TikTok to Instagram reels, short-form videos have been highly popular in this coming year. As the attention span of consumers is decreasing, short-form videos are a great way to capture the eyeballs of many. This can be clearly seen from the rise of TikTok, a platform which limits their video to a minute long. TikTok has reached a milestone of 2 billion downloads, with many enjoying its short, bite-sized video content.
Gone are the days of conventional content with typical "buy me" captions. With the plethora of content on social media, content needs to be fun and engaging to capture the attention of social media users.
Short-form videos have also been a favourite of many influencer marketing campaigns. Influencers are able to create interesting videos due to their expertise with regards to social media marketing.
Conclusion
You might think that social media marketing is an alternative source of marketing. However, with the increase in influencer marketing campaigns and the evolving of social media platforms, it is no longer an alternative, but a necessary outlet for marketing. Therefore, social media and influencer marketing is likely to gain further prominence in the upcoming year.
Sources
Singlegrain.com, digital-marketing/digital-marketing-trends-2020/
Todayonline, live-streaming-bargains-online-marketplace-new-wet-market-poultry-seafood
Livestream, live-video-strategy-marketing-statistics