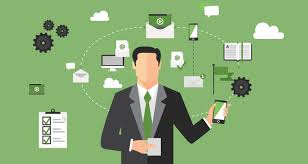 Why use influencer marketing?
Traditional media platforms like television and print publications begin to lose their appeal. Especially with an increasingly tech-savvy generation of Singaporeans, advertisers are moving away from traditional advertisements on these platforms, and are beginning to explore the benefits of advertising and marketing on social media platforms.
One of the ways to do this is influencer marketing. The rationale behind influencer marketing is that these influencers are opinion leaders and has the power to reach out to a wider audience due to their follower engagement.
Two types of influencers
According to a white paper published by UK-based social media analytics company PeerIndex, influencers come in two groups, connectors and specialists. Connectors refer to those with a large number of connections on their social media platforms. They are extremely active on social media and are able to provide a wide outreach and engage in viral activity.
A local local influencer is Naomi Neo (@naomineo_), who boasts 306,000 followers on Instagram and 84,265 followers on Facebook. She engages in influencer marketing for a wide variety of products. Examples includes  food products such as ice cream and fruit juices to makeup and beauty products.
Specialists, on the other hand, refer to social media influencers who have a smaller network, but closer connections. These influencers usually focus on certain areas on their social media platforms. It can range from areas such as fashion, technology or photography.
An example of this is fashion blogger Mae Tan (@marxmae). Mae Tan has 67,700 followers on Instagram and 4,756 followers on Facebook. The public perceives her as a key opinion leader as she frequently blogs about things related to fashion.  This is also reflected on her social media pages, where she does influencer marketing for clothing labels and makeup brands.­­
Choose the right influencer
When planning their influencer marketing strategies, businesses have to consider many factors in finding social influencers that are suitable for their campaigns and cause. Aside from basic criteria such as the public image and statistics of these social media influencers, businesses also have to consider their areas of expertise and the demographics of their followers on social media.
For instance, a fashion label who wishes to engage in influencer marketing will look for an influencer who posts about fashion. This is because most of the influencer's followers are people who share the same interest – fashion trends. This is definitely more effective than engaging an influencer with many followers but is not relevant to the brand.
Local startup Kobe is an ideal selection model for influencer marketing. Kobe utilises algorithm involving both visual recognition and text recognition to analyse its database. The database is a compilation of micro-influencers. Micro-influencers are everyday people with more than 500 followers on Instagram. The database also allows Kobe to determine each influencer's area of expertise (food, lifestyle, fashion etc.).
Businesses are asked on the number of people they wish to reach out before the campaign commences. Afterwhich, the campaign opportunity is sent out to influencers in the database whose profiles may suit the business's profile. These influencers are further questioned to determine their fit. Such questions include whether they've been customers of the business, or the extent of knowledge for what the business does, to further determine how much of a fit they are for the business.
As many companies simply engage influencers with high followers, they might end up with an influencer that is unsuitable. Kobe helps companies to avoid this pitfall by looking at the suitability of the influencers other than their reach.
Influencers are to upload their posts on Kobe platform first for us to do a quality check. Businesses will then vet through the post to ensure that it is in line with their image. From there, they can approve or reject any posts that may potentially be offensive or detrimental to the business image.  Once approved, influencers will be able to post it on their social media account. These posts would then reach their followers which is the target audience that the businesses are hoping to pursue.
Credits: Chong Yoke Ming