Let us all admit we have all been addicted to some form of game at some point in our lives. After all, gaming is not only a fun way to pass your time, it can also be a great way for us to forget the troubles of our day.
However, today we will not be talking about games. Instead, we will be talking about the people that have shaped the gaming industry, the gaming influencers. These people are the ones who have influenced many aspiring gamers by sharing their gaming experience on social media.
If you are here because you enjoy watching others game. This is the right list for you. Continue reading as we touch on some very amazing gaming influencers that will be worth your time.
Esports influencers: #1. Cheryl Allison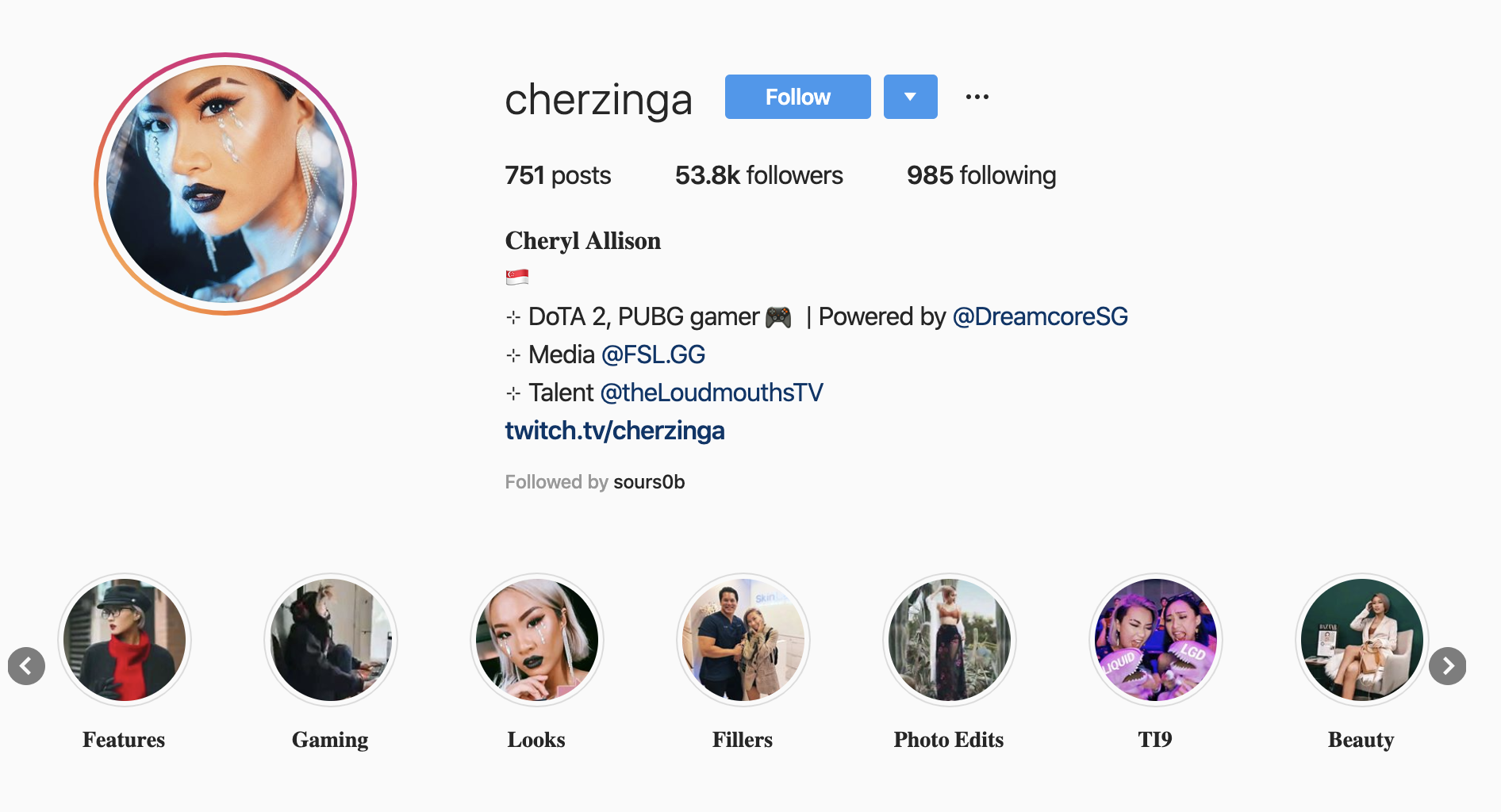 Firstly, we have Cheryl Allison (@cherzinga) who is an esports personality with a significant amount of following online. Cheryl is a local gamer that has been interviewed by several media sites for her success in the gaming industry.
You can trace the start of her gaming career to her streams of video game, DOTA (Defense of the Ancients) on video streaming site, Bigo. This then led to an increase in popularity in the gaming field. Today, she has more than 50K followers on her Instagram. She shows no signs of stopping as she hits new records in the gaming industry.
Esports influencers: #2. Felix Arvid Ulf Kjellberg (PewDiePie)

Secondly, we have Felix Arvid Ulf Kjellberg (@PewDiePie). This gaming influencer needs no introduction due to his widespread popularity on YouTube with over 100 million subscribers.
You might have heard about his competition with YouTube channel T-series for the most subscribed YouTube channel. However, he is also known in the gaming industry.
PewDiePie often documents his games on YouTube and Twitch, a live streaming platform. He is famous for his experience in Minecraft, Sekiro and more.
You might know that his YouTube channel is highly successful. Therefore, you might not be surprised to hear that he is equally popular on other social media platforms. For instance, he has over 20 million on Instagram and over a million on Twitch.
Esports influencers: #3. Evan Fong (VanossGaming)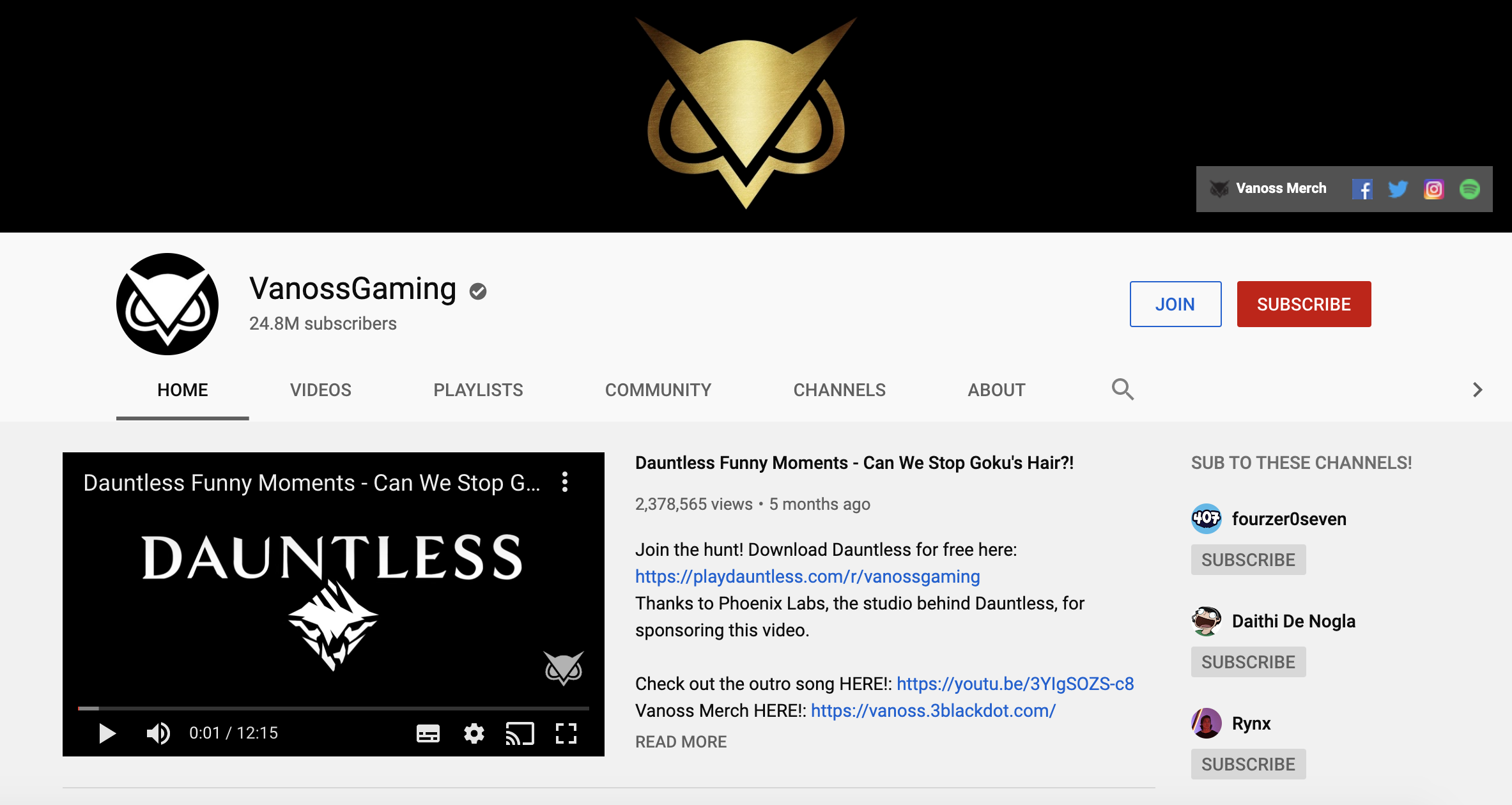 Thirdly, we have Evan Fong, also known as VanossGaming. He is an internet personality who has accumulated quite the fanbase on YouTube. Currently, he has 24.8 million subscribers on YouTube and 11 billion views on his channel.
You might look at his success and think that he has it easy. However, his current achievements were built through years of hard work, In fact, he left his college, the University of Pennsylvania with dreams of becoming a gaming influencer.
He has since been producing gaming content on YouTube and has achieved widespread success as a well-respected gamer. To add on, he is also a vlogger and an influencer as well as a voice actor. He has experience in voicing a cartoon on YouTube Red. We are certainly proud of how far he has come!
Esports influencers: #4. Daniel Robert Middleton (DanTDM)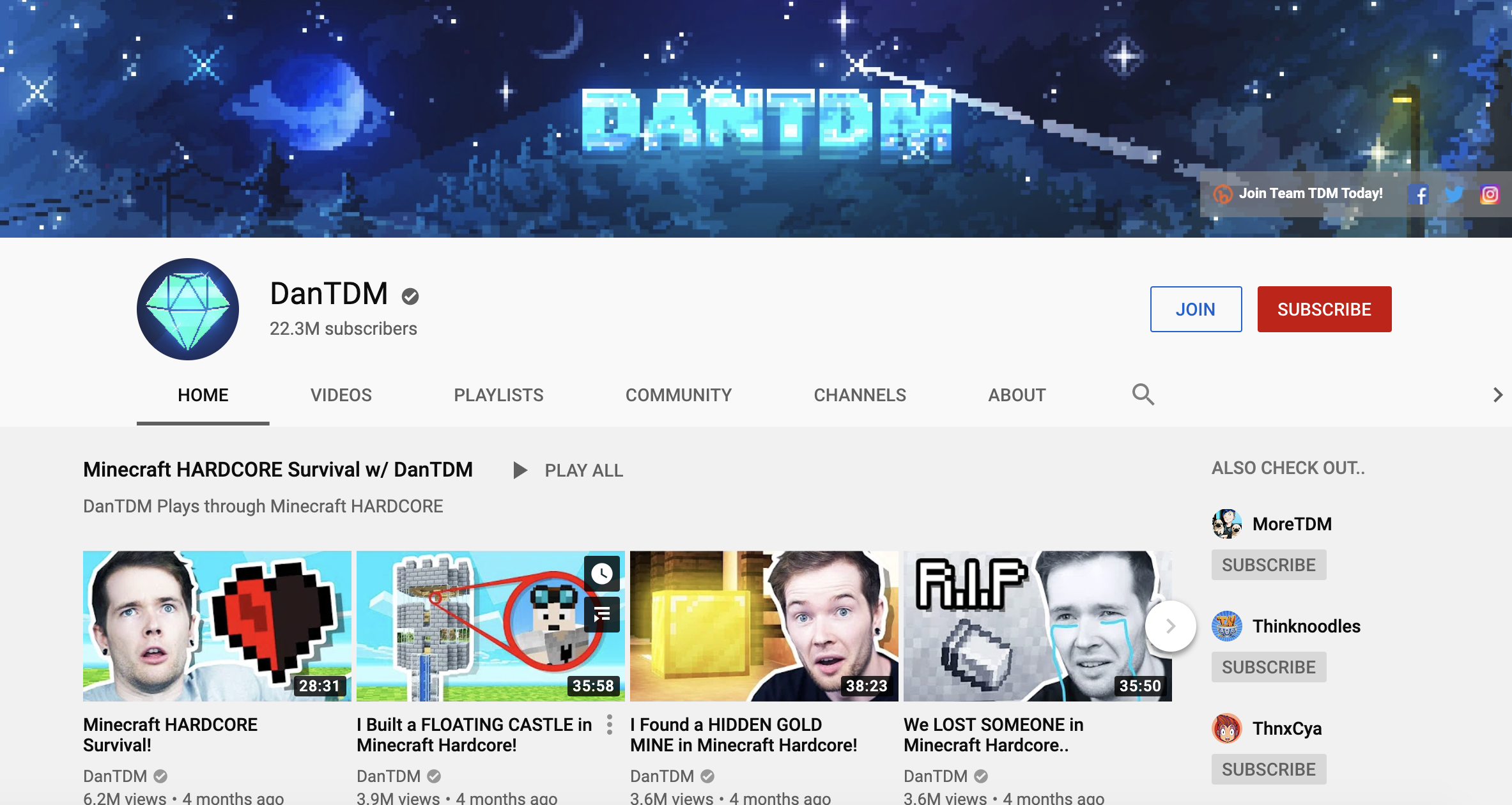 Fourthly we have Daniel Robert Middleton, more commonly known online as DanTDM. He is a British YouTube star, pro-gamer, and author.
Like many others on the list, Dan TDM was made popular through his YouTube videos. You can follow him through his gaming experiences in multiple games like Minecraft, Fornite and many more.
With 22.3 million subscribers on YouTube, DanTDM certainly deserves to be on the list of top gaming influencers.
Esports influencers: #5. Olajide William "JJ" Olatunji (KSI)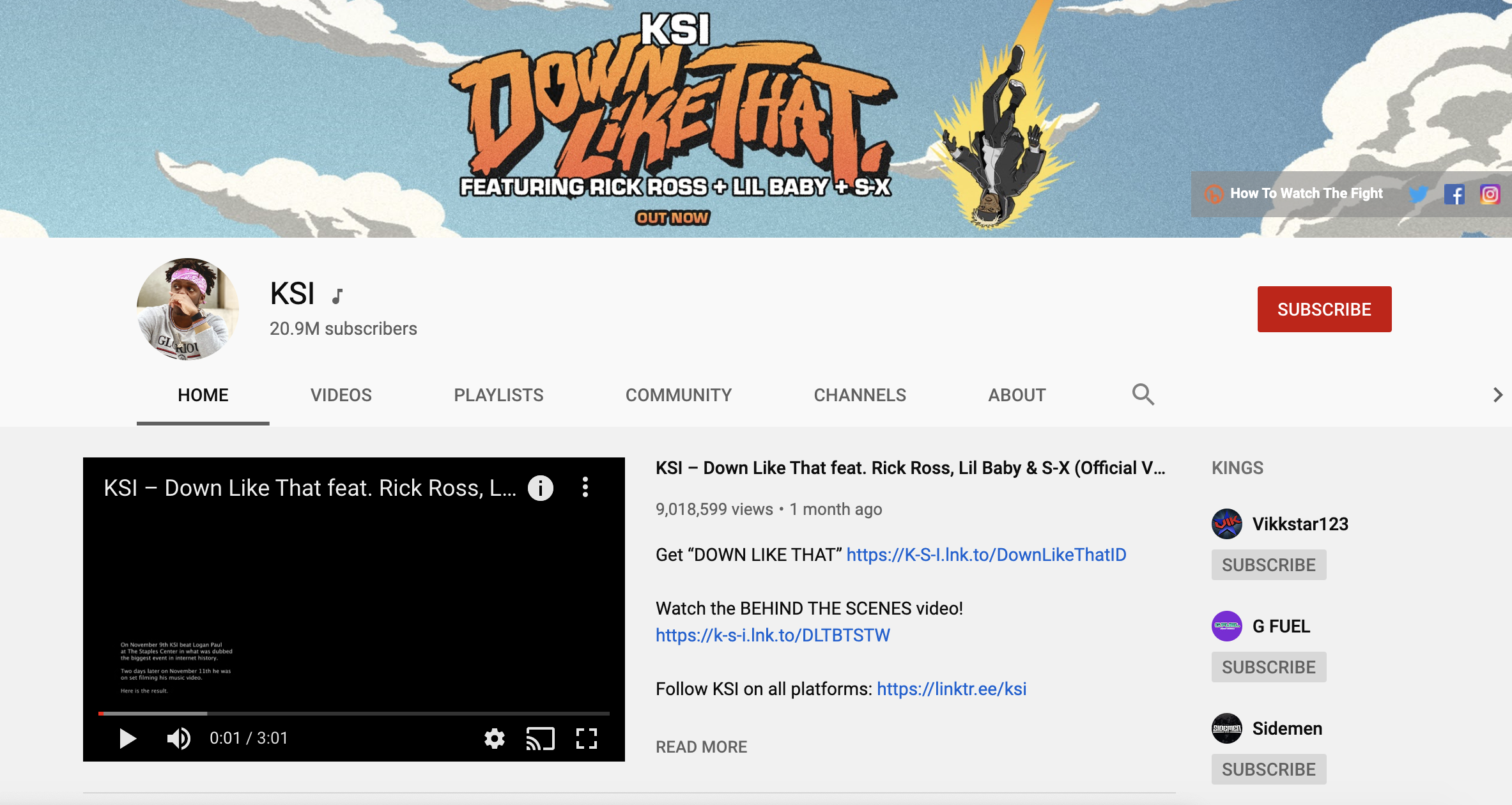 Next up, we have Olajide William "JJ" Olatunji who has multiple talents, one of them being an expert gamer. You might know as KSI on YouTube.
Apart from being a gamer, KSI is also a comedian, rapper and white-collar boxer. His beginnings on YouTube was largely based on the video game franchise, FIFA.
However, his creativity did not stop there. He then went on to produce music and uploads his music videos on his YouTube channel. If are interested in FIFA commentaries and amazing music, do check out KSI's channel.
Esports influencers: #6. Alia Marie Shelesh (SSSniperWolf)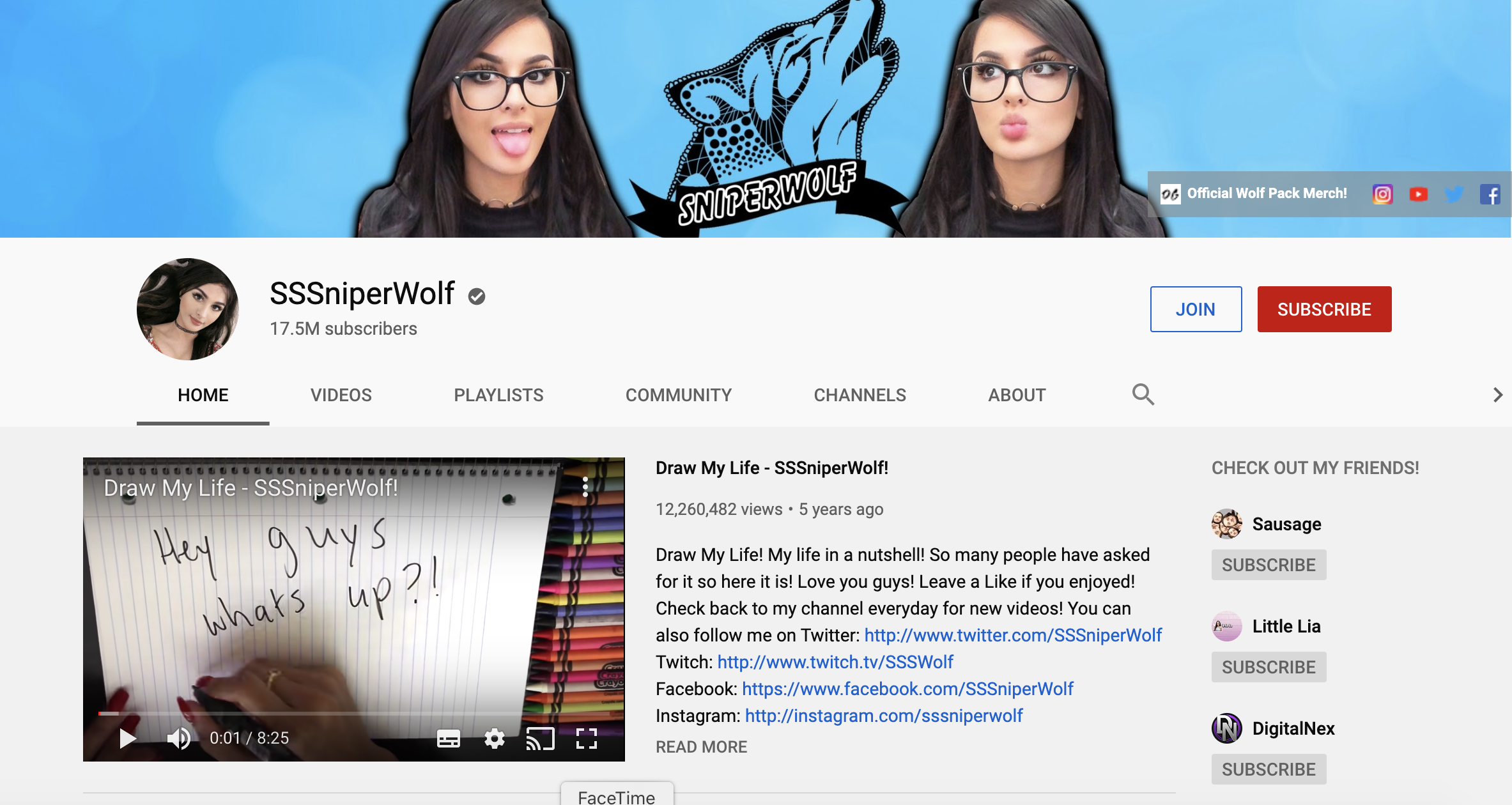 Moving on, we have the second female gamer on the list, Alia Marie Shelesh (@SSSniperWolf). She is a British-American gaming influencer with a huge following of 17.5 million on YouTube.
You might be able to tell from her channel name that this female gamer is extremely interested in first-person shooting games. She has many uploads on the video game, Call of Duty on her channel.
However, she also makes the effort to produce content such as vlogs and reaction videos. Therefore, do check out her channel to find comedic, gaming and interesting videos.
Esports influencers: #7. Tom Cassell (TheSyndicateProject)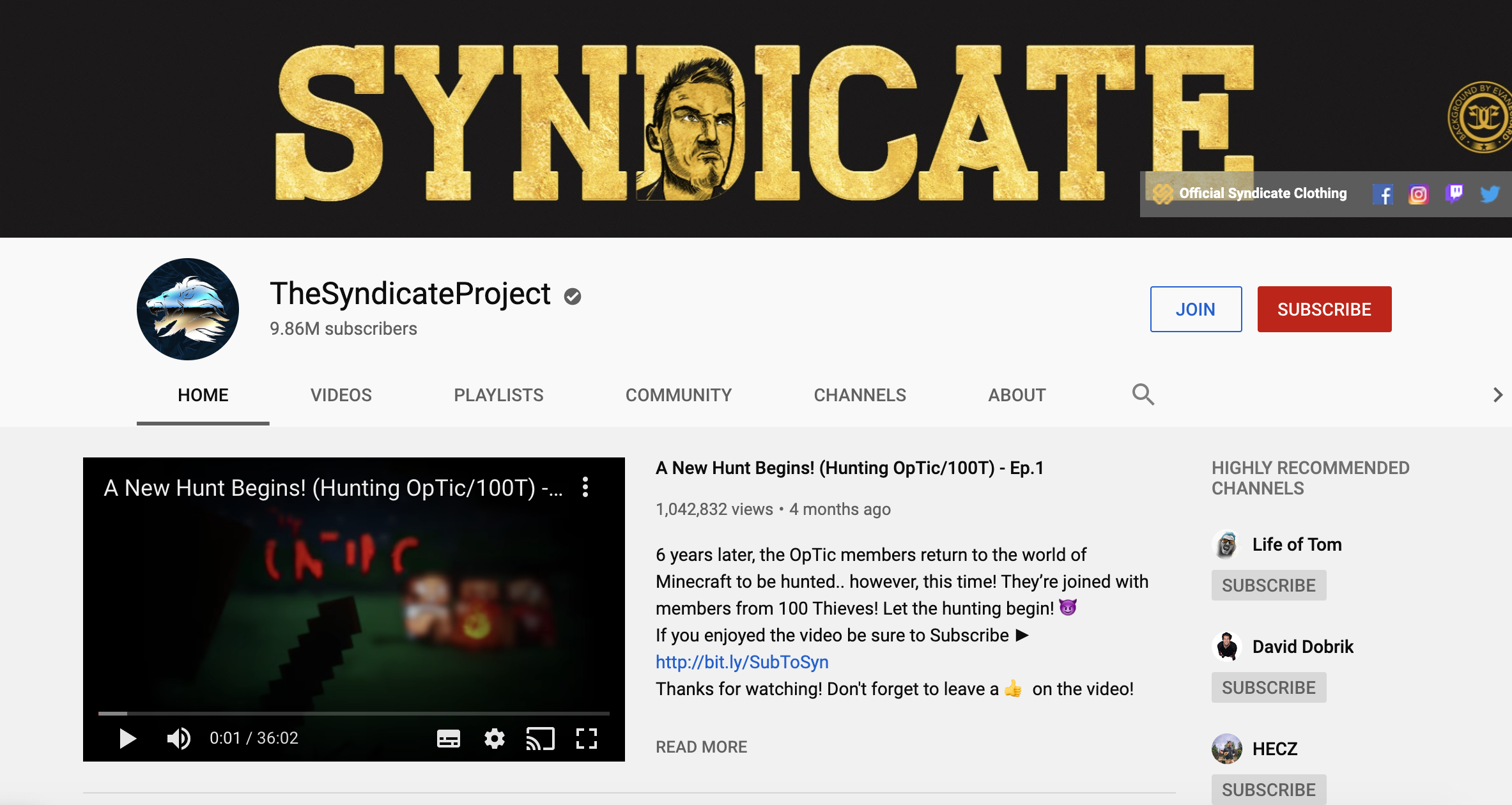 Next up we have Tom Cassell (@TheSyndicateProject), who is another British vlogger and gamer.
Like many others on the list, this gamer became popular due to video game, Minecraft. His Minecraft gameplays are highly popular on YouTube. One of his popular videos include a Minecraft video titled 'This Cannot Be! – The Minecraft Project | #301Cassell' with over 2 million views on YouTube.
To add on, his popularity can also be seen on Twitch where he has over 2.8 million followers on the video streaming site.
Esports influencers: #8. Tiffany Garcia (iHasCupquake)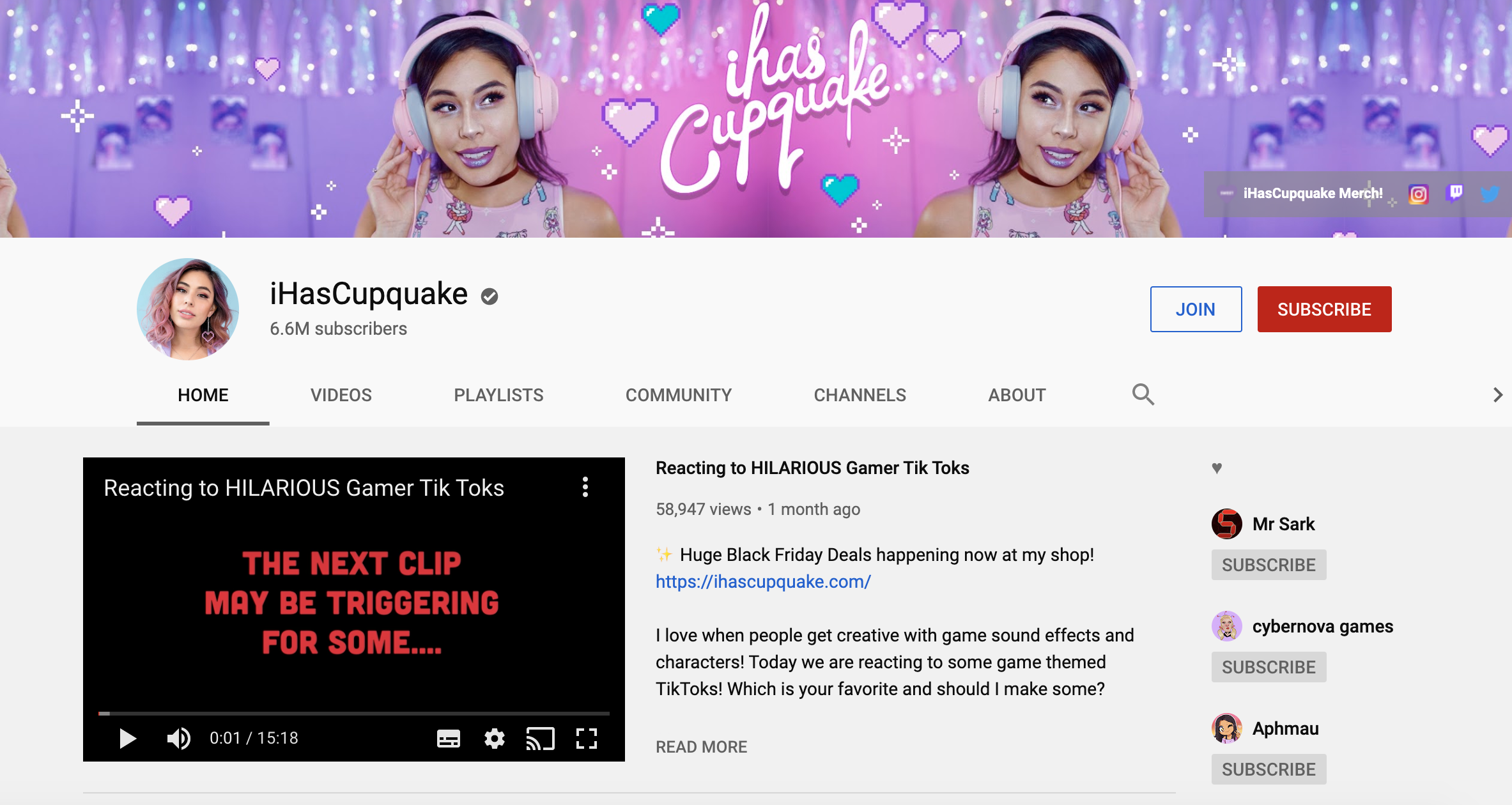 Lastly, we have Tiffany Garcia who is known as iHasCupquake on YouTube. Like the others on the list, she is an American gamer specializing in gameplays on YouTube. However, gaming is not her only talent as shown on her channel. She also does DIYs, and cosplays and baking videos!
Conclusion
In conclusion, whether you watch gamers to learn from them or as a form of entertainment, these 8 gaming influencers are a good place to start. Whether it is on Twitch, Instagram or YouTube many of these influencers do regularly upload on the various social media platforms. Therefore, do follow them to stay updated with the newest trends in gameplay.
If you are interested in learning more about influencer marketing, do click here. There are also related articles which showcase some of the top influencers in each respective category.
*The respective pictures in this article do not belong to Kobe Global Technologies*
Sources
buro247.sg/culture, female-gamer-in-singapore-esports-personality-cheryl-allison-we-arent-all-rainbows-and-sparkles.html
mediakix.com, blog/top-gaming-influencers/
hireinfluence, blog/top-gaming-influencers/