Over the past few years, the number of users on Tiktok has grown exponentially. In September of 2021, the platform's monthly active users hit a billion. While TikTok used to be deemed a platform for Gen Zs, recent statistics show that the number of TikTok users has not only ballooned but has also diversified.
One of the core reasons behind TikTok's growth is its unique content. TikTok is known for its short-form video content, where users can create a large variety of content by playing around with the different sound bites and filters on the platform.
Today, we will be talking about 5 types of content that can be commonly found on TikTok. With the same time limit of a few minutes, there is a whole range of content that can be created. If you are interested in TikTok marketing, do check out this list for some ideas that can be incorporated into your TikTok marketing campaign.
TikTok content: #1. Dance Videos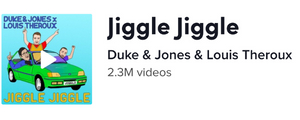 Firstly, we have the category of dance Videos. Anyone who is a user of TikTok would have come across dance videos of some sort.
After all, many of the trendy TikTok dances can be done by a professional dancer as well as the average user on the platform. Since the initiation of the platform, there have been many viral dance challenges that came about thanks to TikTok.
While Renegade was the dance challenge that took TikTok by storm, there have been many subsequent dance challenges that were equally popular.
In the past few months, the Jiggle Jiggle dance challenge has been blowing up on TikTok. The challenge, where users dance to Duke & Jones & Louis Theroux, has become one of the most popular challenges on TikTok. As of May 2022, the soundbite has been used in more than 2 million videos.
The simple and groovy moves along with the catchy music have caught the attention of many TikTok users. The challenge has not only caught the eye of the average TikTok user but has also been attempted by celebrities such as Riverdale's Camila Mendes and Lili Reinhart.
This certainly shows us the ability of fun dance challenges to transform into viral trends on the platform.
TikTok content: #2. Lip Sync Challenges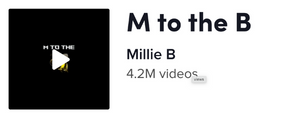 Secondly, we have the lip-sync videos. Similar to the first category of dance videos, sip syncing videos is one of the most popular content types on TikTok. After all, anyone can partake in a sip syncing challenge. Whether you enjoy the song or simply want to try out the trend, lip-syncing videos are a great place to start for TikTok beginners.
While lip sync videos are easy to create, there are many ways in which one could create such videos. From choosing the correct song to adding transitions, there are many variations of lip sync videos. It is also not uncommon for users to enact the lyrics of the video or to include actions while lip-syncing.
One of the most popular lip-sync on TikTok would be Bella Poarch's video where she lips Syncs to the M to the B soundbite. The short yet catchy video went on to receive 10.5 million likes within the first week of uploading the video. The soundbite has also been used in 4.2 million TikTok videos as of May 2022.
TikTok content: #3. Art Videos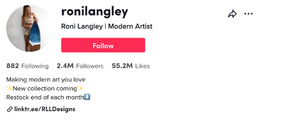 Thirdly, we have the artistic TikTok videos.
There are many artists who have chosen to share their art on TikTok. Whether it is in the form of drawing or painting, art videos can often be found on TikTok.
There are many types of art videos one can do. For instance, one may simply talk about their favourite art pieces or film a tutorial on the process of creating the artwork. The latter has been rather popular with TikTok content creators. Videos showing clips of the of the creation process can be relaxing and interesting to watch on TikTok.
Apart from drawing or painting, there are many types of art forms. From interior designing to using Resin and even origami, there is a range of TikTok users producing quality Art videos. Amongst them include @ronilangley, who uses paint and resin to create beautiful furniture.
TikTok content: #4. Comedic Videos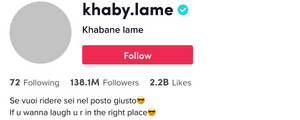 Fourthly, we have the comedic video category. This is the category where users tend to be extra creative.
From dark humour to slapstick comedy and pranks, there is a huge range of comedic videos on TikTok.
One of the most popular comedic content creators on TikTok include @khaby.lame, who has 138 Million followers and more than 2 billion likes. His comedic videos are simple yet hilarious. He is known for his "life hack" videos, where he showcases a complicated life hack video and recreates the "hack" in a simple fashion.
TikTok content: #5. Makeover videos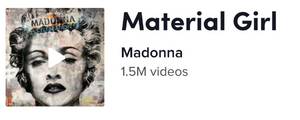 Lastly, we have makeover videos. These videos often involve some sort of a transition where the user is "transformed" as the video rolls.
An example of a makeover video is the Material Girl trend on TikTok. The trend showcases users who transition from an aged version to a younger version of themselves against the soundbite of the hit song by Madonna.
The challenge has been recreated in 1.5 billion videos on TikTok. Apart from showing their own transition, TikTok users have also used the song to showcase the transformation of many celebrities. Some of them include Angelina Jolie, where users created videos that include clips of the actress in her twenties.
Conclusion
In a nutshell, there are many types of TikTok videos. Thus, today's list is not a comprehensive one. The best way to fully appreciate the diversity of the content on TikTok is by downloading the application to experience it for oneself. If you are interested in TikTok marketing, do check out our other articles for more TikTok marketing content.