Last week we talked about some of the must-follow female influencers. Therefore, you might have guessed it, this week's article is about male influencers.
Read on for more information about these 8 male influencers that each have their unique characteristics. From finance to fashion to travel, these male influencers do have a trunk of good content and information to share with their followers.
Singapore male influencers: #1. Seth Lui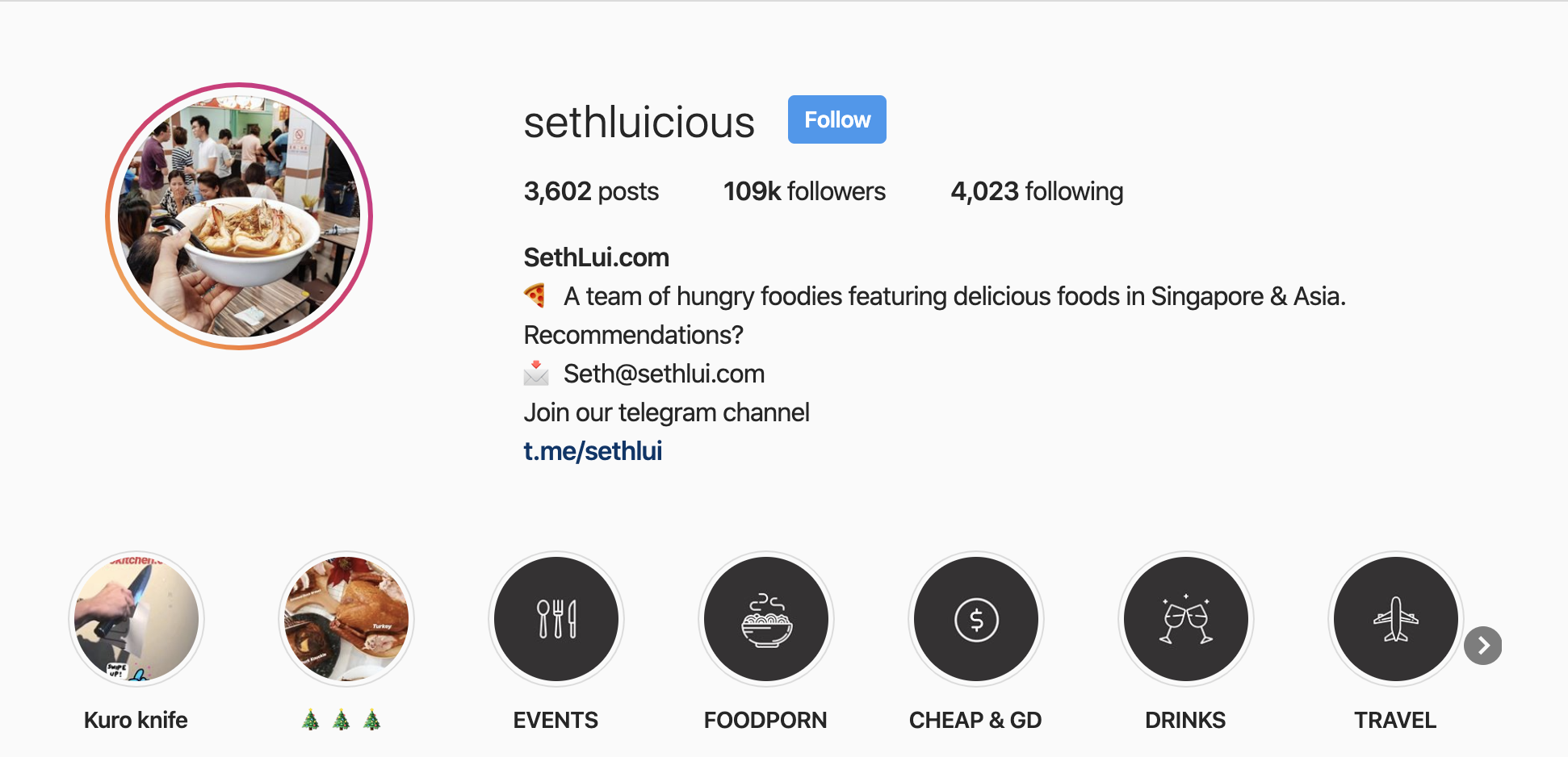 Firstly, we have Seth Lui (@sethluicious), a local food influencer. For all the foodies out there, Seth's social media accounts are a must-see.
From hawker food such as wonton noodles to fancy dishes like steak, you can get a snippet of all of these on his Instagram.
To add on, he is also very active on his blog, sethlui.com. His food recommendations and reviews all over town are rather popular too. It is no wonder how his blog has garnered over a million views every month.
To add on, apart from managing his blog and social media accounts, Seth also conducts online classes on digital marketing. Despite his busy schedule it is great to see how he takes time out to impart his skills to his followers.
Seth currently has 109K followers, which puts him as one of the top male influencers in Singapore.
Singapore male influencers: #2. Vinod Nair

Secondly, we have Vinod Nair (@moneysmartsg), founder of MoneySmart.sg, a finance portal that Singaporeans with all sorts of financial woes.
If you are interested in stretching your dollar but do not know where to start, Vinod's Instagram page will be great for you. A quick scroll on moneysmartsg would provide you with bitesize pieces of important financial information that can be read in a minute or two.
You can see interesting visuals, short snippets of financial advice and even explanations of financial jargon on their Instagram page. Therefore, it is certainly recommended to click the follow button as it will help you stay updated with the latest financial information.
Vinod might not be like other male influencers that focus on lifestyle. However, he plays an important role when it comes to educating Singaporeans about financial literacy.
His efforts have paid as moneysmartsg's Instagram account has garnered over 8000 followers!
Singapore male influencers: #3. Timothy Ho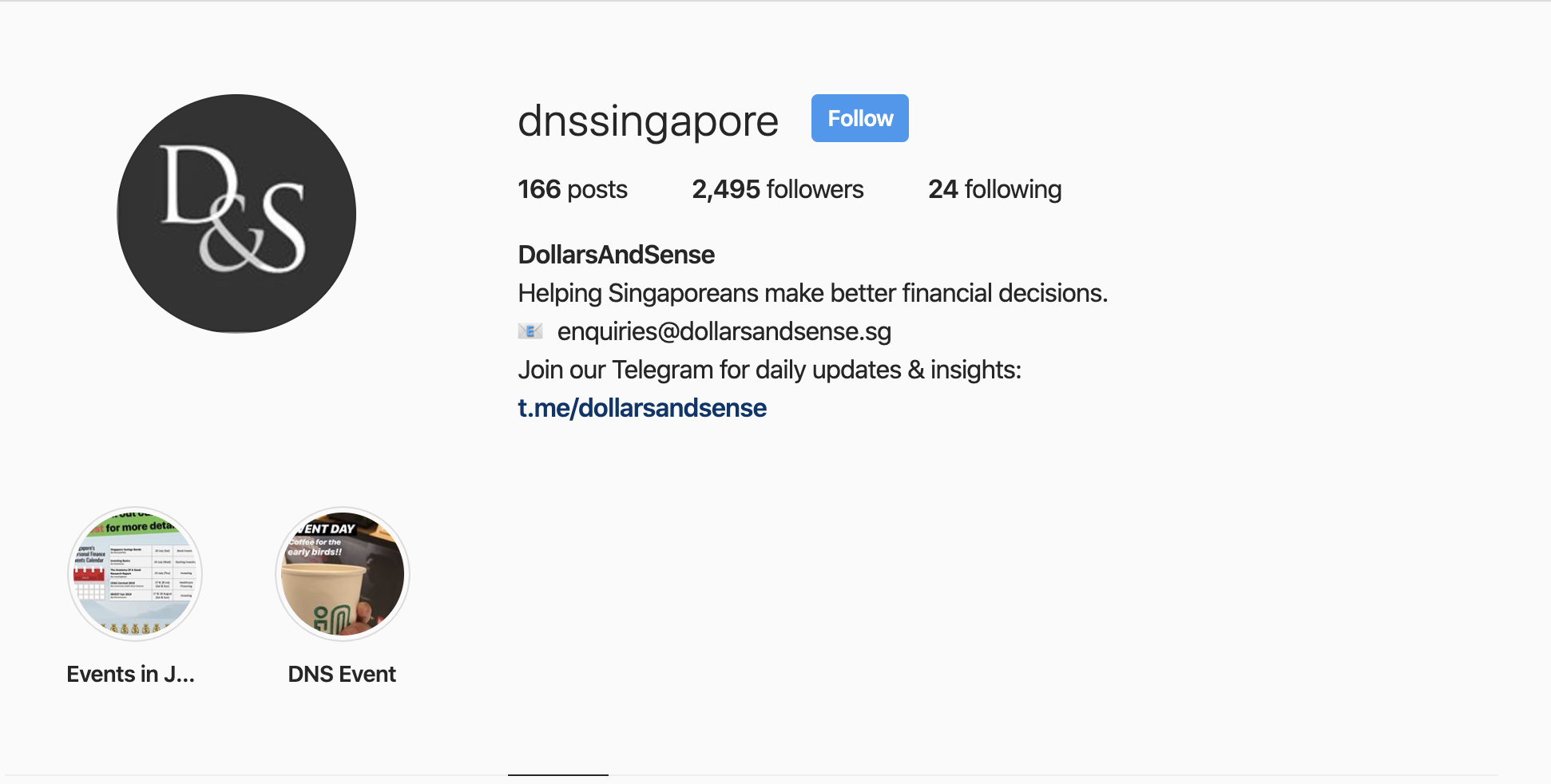 Thirdly, we have Timothy Ho, who is the co-founder of DollarsandSense, a Singapore personal finance website.
Apart from being the founder of a successful company, Timothy also has many other talents. For instance, he is also a writer, a media owner as well as an influencer.
Thanks to his hard work at DollarsandSense, where he acts as Managing Director, the company has been brought to greater heights. In fact, at the recent SIAS Investors' Choice Award 2019, DollarsAndSense was awarded the Financial Journalist Award.
Their many accolades along with their growing readership numbers certainly show the influence the company has on the lives of Singaporeans.
Singapore male influencers: #4. Edwin Hung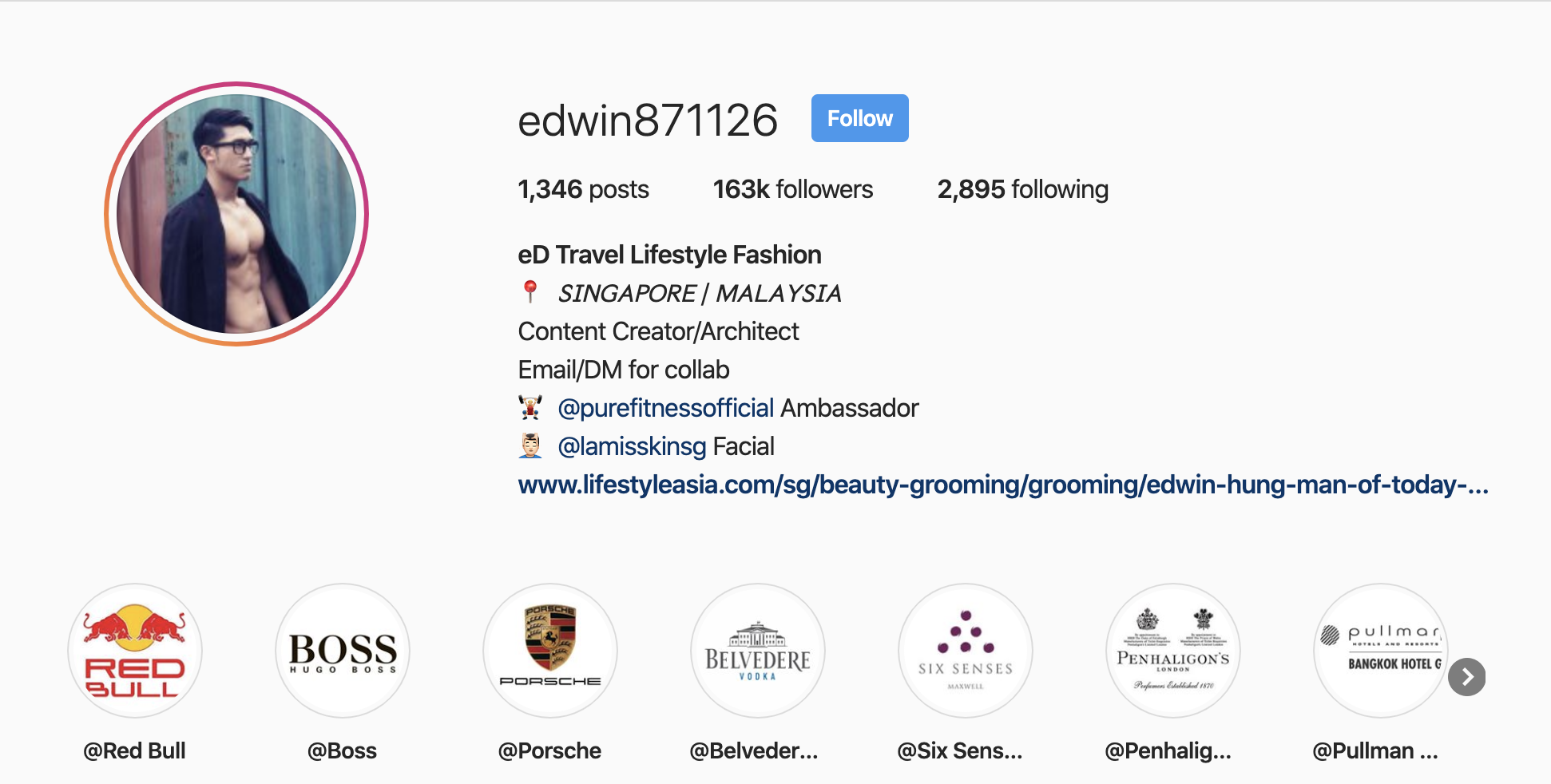 Fourthly, we have Edwin Hung (@edwin871126), who is a fashion lifestyle and travel influencer.
He might be an architect by profession. However, this Malaysian is also an equally successful influencer, with over 163K followers on Instagram alone. He is currently residing in Singapore where he often uploads interesting pictures on his Instagram account.
His dedication and knowledge about health and fitness has also scored him a collaboration with the gym, Pure Fitness.
Singapore male influencers: #5. Danil Palma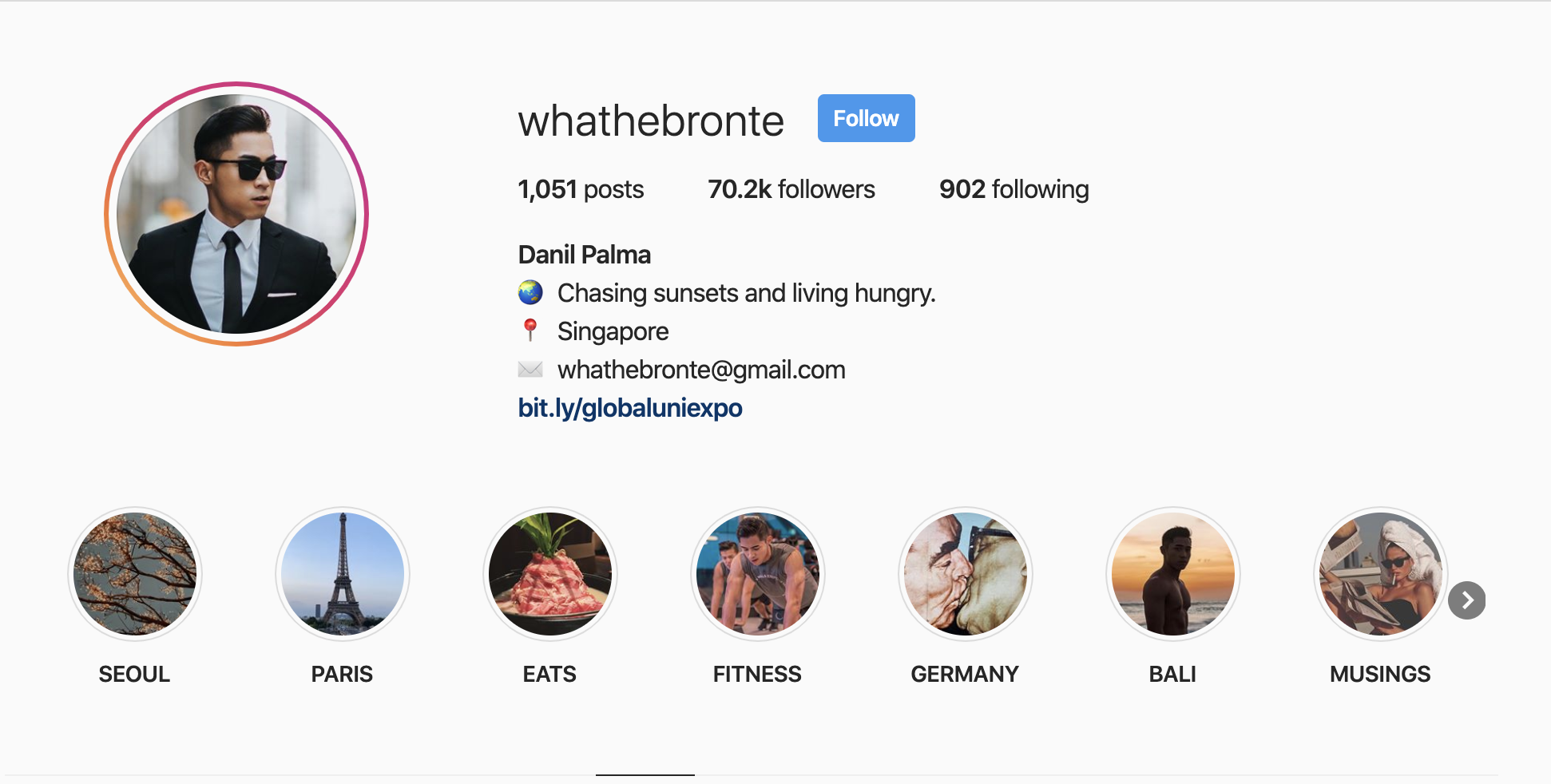 Moving on, we have Danil Palma (@whathebronte), who is another male influencer that is very fashionable.
Follow him for cool wanderlust pictures, nice outfits of the day shots as well as fitness inspiration visuals.
His has 70K followers on his Instagram account and has also been crowned Male Style Star of the Year in the Zalora Style Awards. We are certainly not surprised by the awards as his fashion sense is absolutely impeccable!
Singapore male influencers: #6. Andee Chua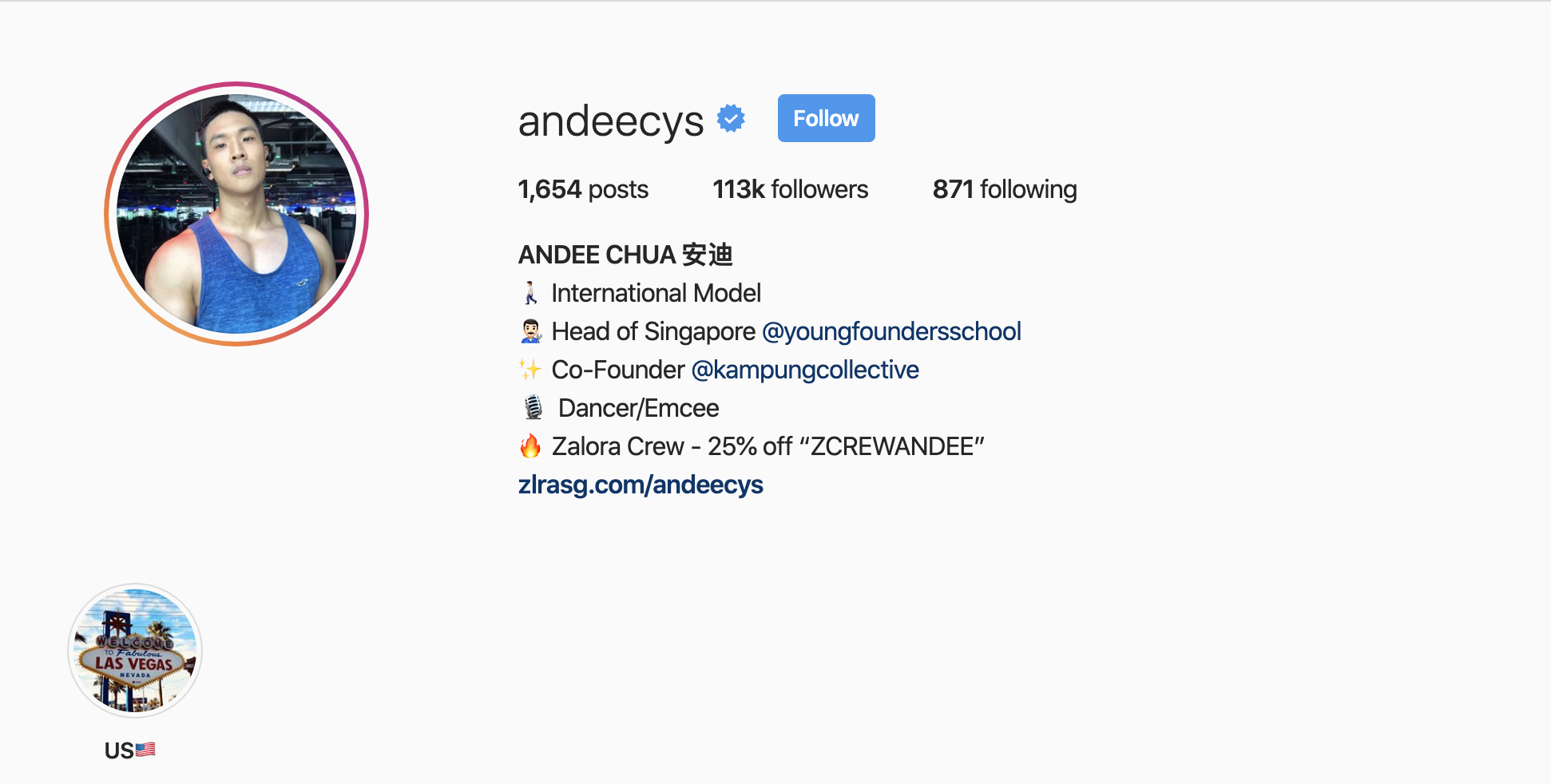 Next up, we have Andee Chua (@andeecys), who is a fitness influencer with 113K followers on Instagram.
Like many on the list, he is a successful entrepreneur, having co-founded Kampung Collective, a support network for community builders.
To add on, he is also a dance instructor that specialises in hip-hop and street jazz. You might also have heard of his success at modelling. Having walked at many famous fashion shows. One of them being the Milan Fashion Week, where he worked with Giorgio Armani.
Singapore male influencers: #7. Benedict Koh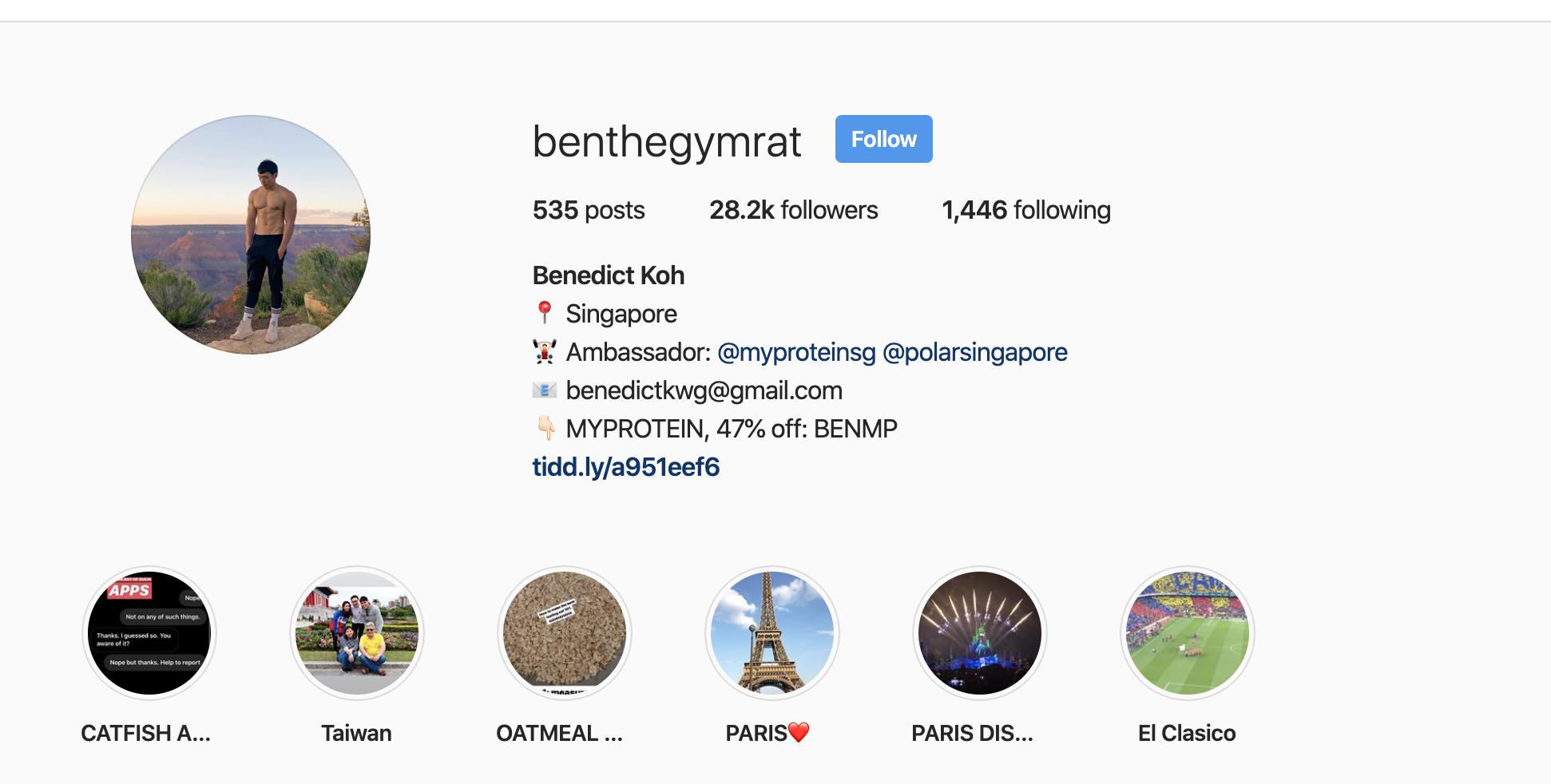 Moving on, we have Benedict Koh (@benthegymrat), who is a fitness influencer.
As a professional bodybuilder, it is no wonder why he is considered an expert when it comes to fitness.
Benedict can often be seen on Instagram posting fitness-related content. He has also collaborated with multiple brands such as Modern Visual Athletic Apparel, Myprotein Singapore and even Polar Singapore.
Singapore male influencers: #8. Darryl Koshy (DeeKosh)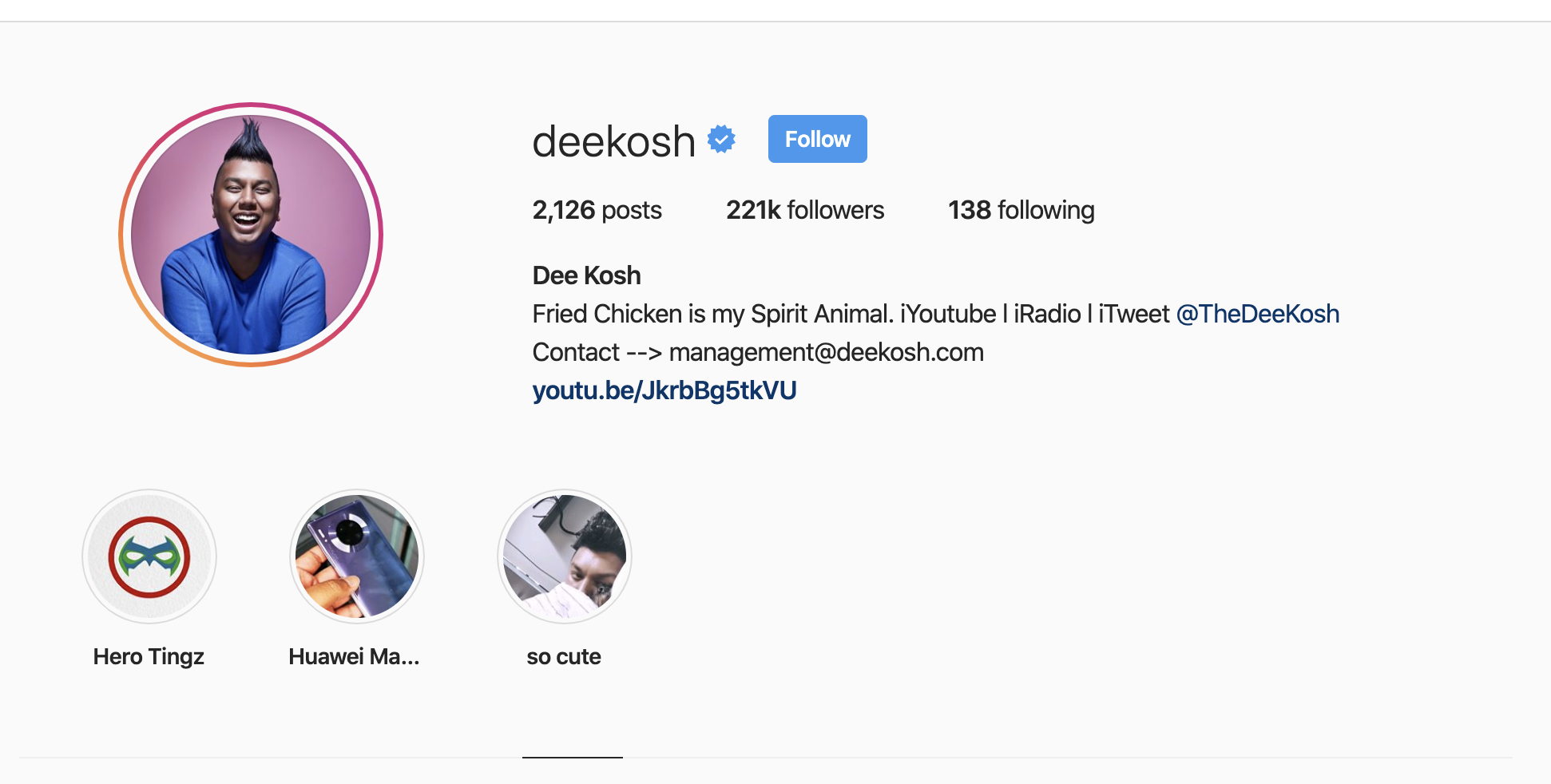 Lastly, we have Dee Kosh (@deekosh), who is one of the most popular male influencers out there. He has been on social media for quite some time. Be it Instagram or YouTube, Dee Kosh's social media accounts are always filled with great content.
He specialises in comedic videos and is known for being daring in his content postings. Kudos to him for keeping things fresh on social media for us!
Conclusion
To conclude, these 8 individuals might all be under the category of male influencers. However, each of them is unique in terms of the content they produce and their respective niches. Therefore, it will be worth the time to check the social media accounts of these 8 male influencers.
If you are interested in learning more about influencer marketing, do click here. There are also related articles which showcase some of the top influencers in each respective category.
*The respective pictures in this article do not belong to Kobe Global Technologies*
Sources
Mediaonemarketing, top-influencers-singapore-guide
Hisstylediary.com, 8-male-style-influencers-of-singapore-to-watch-out-for
Popularchips.com, dailies, the-top-5-male-fitness-micro-influencers-in-singapore
Zuuonline, business who-are-singapores-top-influencers