From cute pet videos to fun vacation photos, social media is saturated with many types of visual content. However, no matter who you are following, there will be one category of pictures that you would have come across – the #foodporn images.
You might have seen many aesthetic flat lays of food photography on Instagram – from your friends as well as in the form of sponsored posts. After all, food is all over social media.
Therefore, today's topic touches on how to create a relevant F&B influencer marketing campaign on a platform that is filled with food photography pictures.
What does a relevant F&B influencer marketing campaign look like?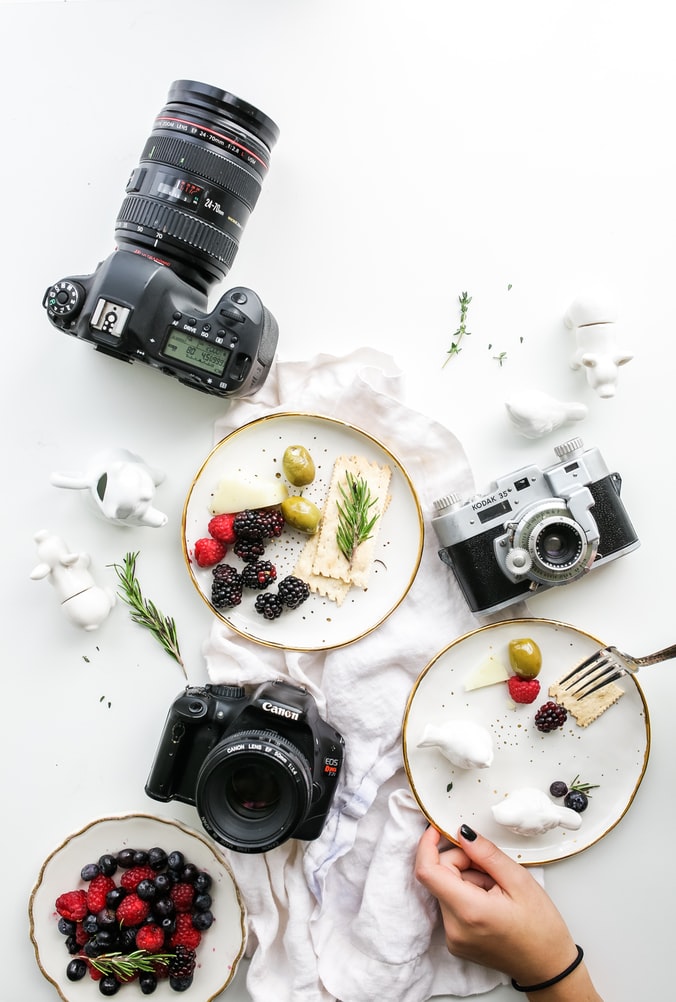 For starters, you should know that there is no formula to the perfect influencer marketing campaign. After all, what works for one brand might not work for the other due to factors like brand image, target audience and many more.
However, marketers can take note of some tips when planning a relevant F&B influencer marketing campaign.
Firstly, you might think that aesthetically pleasing flat lays are the way to entice consumers on social media to try out these items. Well, it is true that such flat lays can work really well for cafe owners, but, it might not work for everyone.
F&B brands do not necessarily have to use the same ideas for their influencer marketing campaign. This is especially so if your brand is one with products that involve everyday 'consumer items'. For instance, if your brand sells food that is less "insta-worthy" (for instance, fast food), this flat lay approach has to be complemented with other forms of content ideas.
There are many ways to conduct food influencer marketing campaigns. From taste testing videos to more creative content ideas like incorporating a food item into a recipe, you can get creative with F&B influencer marketing.
That being said, an important tip would be to make good use of the visuals on social media. From pictures to videos, there are many ways to package your content. Longer form content (videos) can be used for many creative ideas, such as a challenge or a taste test while shorter form content (images) have to tickle the taste buds of consumers in a short and sweet way.
Additionally, a relevant F&B influencer marketing campaign does not completely take place online. A lot can be done offline too. For instance, F&B brands often conduct physical events for influencers, to allow them to try out the food themselves. After all, it is truly authentic if an influencer talks about a food item after trying it.
Now that we have shared some tips for F&B influencer marketing, we can look at some examples of how F&B influencer marketing can be done.
Relevant F&B influencer marketing: 1. Subway
Firstly, we have Subway, a brand who has worked with influencers. Subway chose to work with influencers during the period of summer when many music festivals were happening.
The brand partnered with 8 influencers to create a series of posts to increase the social media presence of subway. Although it is common for brands to simply request for influencers to post pictures of their food items on social media, subway's example has taught us that creating a campaign in line with a physical event is a way to spice up an influencer marketing campaign.
Relevant F&B influencer marketing: #2. Mcdonalds
Secondly, we have Mcdonalds. As a household name, you might think that Mcdonalds has no need to tap into influencer marketing. After all, who has not heard of Mcdonalds right? Well, Mcdonalds shows us that a lot more can be done for big brands in the arena of influencer marketing.
Well, for established brands, marketing campaigns often have 2 purposes – to promote new products or to increase sales of existing products. Mcdonalds actually tapped into influencer marketing to promote the McCafe, buttermilk crispy tenders.
The #buttermilkcrispytenders campaign worked with 14 Instagram influencers to create a number of posts to promote the items.
Mcdonalds also chose to partner with both micro as well as macro-influencers. From television personalities to internet stars, Mcdonalds chose a wide range of influencers to work with. This is understandable due to the nature of the Mcdonalds, being a brand that is enjoyed by many.
Moving on, we will touch on some food influencers that brands can consider working with. It goes without saying that this list of food influencers is not exhaustive, but it does provide a simple introduction of some of the food influencers in Singapore!
Food influencers: #1. MissTamChiak

Firstly, we have MissTamChiak (@misstamchiak), who is one of the most well-known food accounts in Singapore. There are currently 161K users following the account. This makes it one of the most followed food accounts in Singapore.
In 2007, Maureen,  MissTamChiak's owner started a blog dedicated to documenting the many delicious dishes found in Singapore. Today, MissTamChiak has expanded and can be found on several platforms.
A few of them include Instagram, Facebook and even YouTube. Therefore, regardless of the type of content idea you have in mind, Misstamchiak is probably no stranger to new content ideas as they have mastered the art of writing, photography as well as videography.
Food influencers: #2. DanielFoodDiary

Secondly, we have DanielFoodDiary (@danielfooddiary), who has over 246K followers on his Instagram account.
As the name suggests, this food account was actually created by Daniel Ang, to record his food adventures. Daniel actually used to work with SPH.
On DanielFoodDiary, followers are often treated with pictures of tantalizing food. From sweet treats to savoury dishes, the account, like many other food accounts, features a wide range of delicacies.
Additionally, this food "influencer" is also rather clear on sponsorship rules. For instance, the account has a habit of labelling sponsored post. Furthermore, they often pay for many of the dishes that they feature on social media.

Thirdly, we have Seth Lui (@sethluicious), another macro influencer in the scene of food blogging in Singapore.
Like the other accounts on this list, Seth's account actually started out as a blog. Eventually, due to the blog's rising popularity, accounts on social media websites like Facebook and Instagram were created.
From eating to travelling and even to drinking, SethLui has a good range of content catered to lifestyle readers.
Conclusion
From avocado toast to vegan meals and dalgona coffee, social media has driven various food trends. Due to the visual driven nature of social media platforms today, social media marketing has been at the forefront of F&B marketing. Therefore, we hope that our introduction of influencer marketing for F&B brands will be useful to kickstart your F&B marketing plan.
Sources
productlead.me, blog/influencer-marketing-food-industry-roi/
forbes, sites/forbescommunicationscouncil/2020/02/18/why-social-influence-matters-for-food-and-beverage-brands/#2f6dd20e3e61
mediakix, /blog/fast-food-advertising-instagram-influencers/
econsultancy.com/coca-cola-social-media-success-case-study/