Micro-influencers refer to those who have a smaller following on Social Media as compared to macro-influencers. Despite their smaller reach, micro-influencers have been increasingly popular due to their tendency of higher engagement rates and an audience that is more niche. Therefore, we will be looking at 8 micro-influencers with expertise in different fields.
Top micro-influencers Singapore: #1. Xue Qi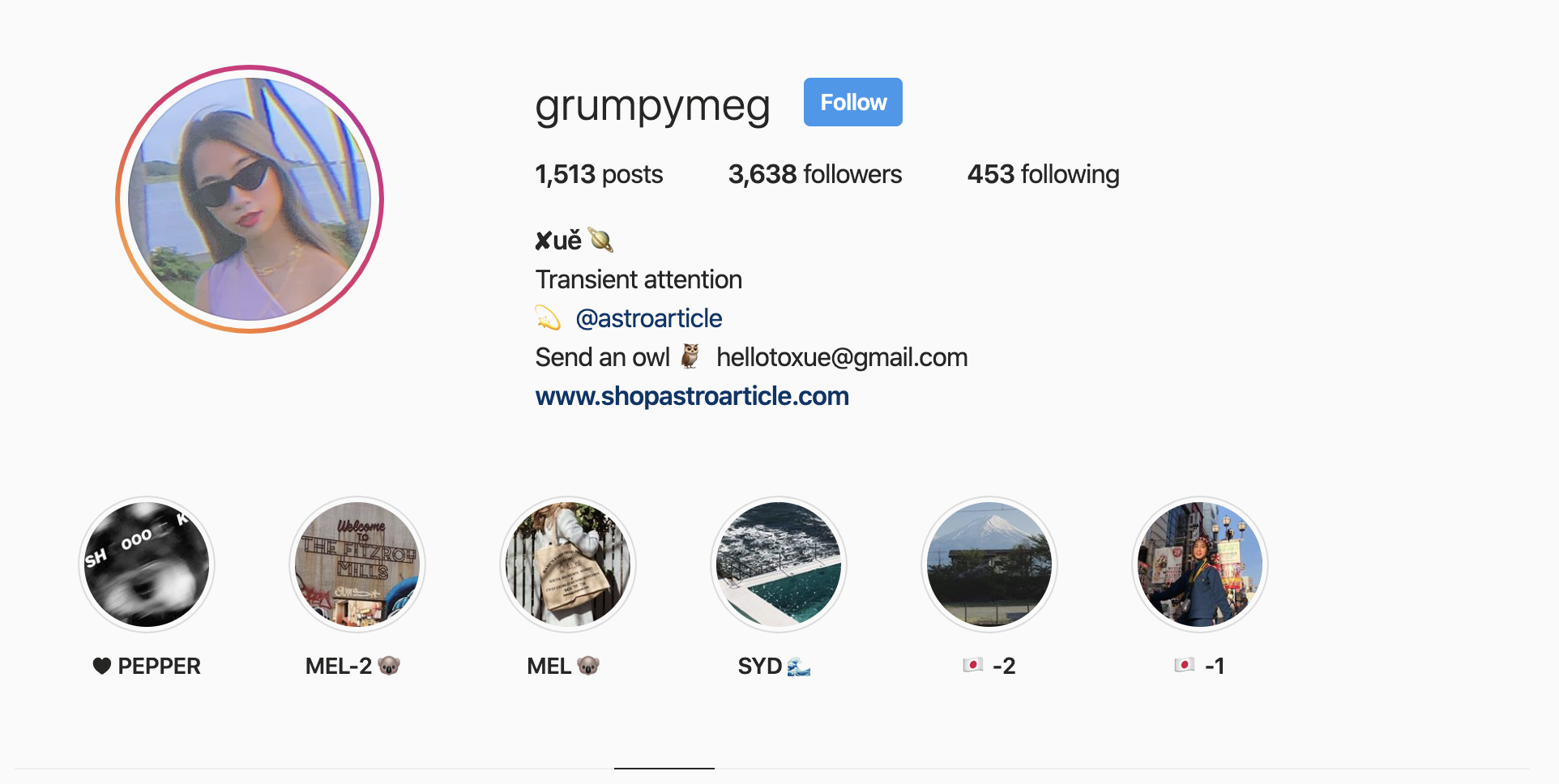 Firstly, we have Xue Qi (@grumpymeg), who is a micro-influencer that is rather talented when it comes to content creation, especially in the realm of fashion. With over 3000 followers, Xue Qi has built quite a following for herself on Instagram.
A quick scroll of her feed will reveal a whole range of artistically shot images. From home-cooked meals to fashionable outfits, Xue Qi has managed to capture her daily life in expressive pictures. If you are a big fan of fashion and photography, her account is one you should not miss
Top micro-influencers Singapore: #2. Jean Goh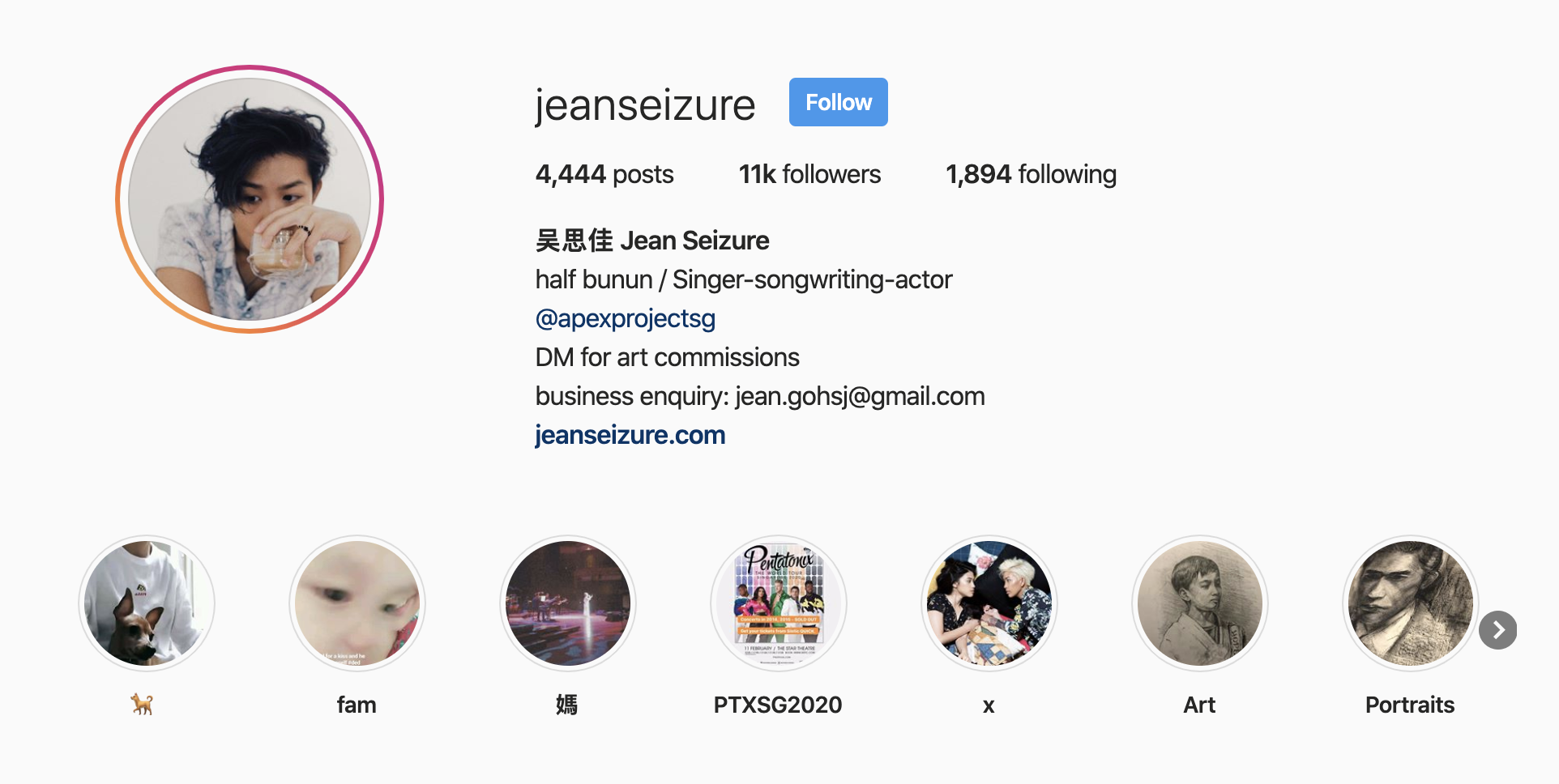 Secondly, we have Jean Goh (@jeanseizure), who is not only an influencer but also has a passion for music. Jean is a singer as well as a song-writer with 11K followers on Instagram.
Jean's interest in music began at a young age. She even wrote songs and posted them on her Youtube channel when she hit her teens. Today, she still regularly updates her channel with music and lifestyle-related content. Outside of YouTube, she also worked with Straits Times School Pocket Money Fund, performing for the cause to raise funds for the needy. Jean is also no stranger to competitions, having participated in many such as Starhub's online singing competition, Hear Me Sing.
To add on to her lists of talents, Jean also has a wealth of experience as an actress. She was trained as a child in theatre and subsequently also put her training into use when she started acting in Mediacorp as a child actress.
Of course, as an influencer, Jean has also worked with several brands. One of them being Sunglass Hut, where she promoted them on her Social Media accounts.
Top micro-influencers Singapore: #3. Joshua Woo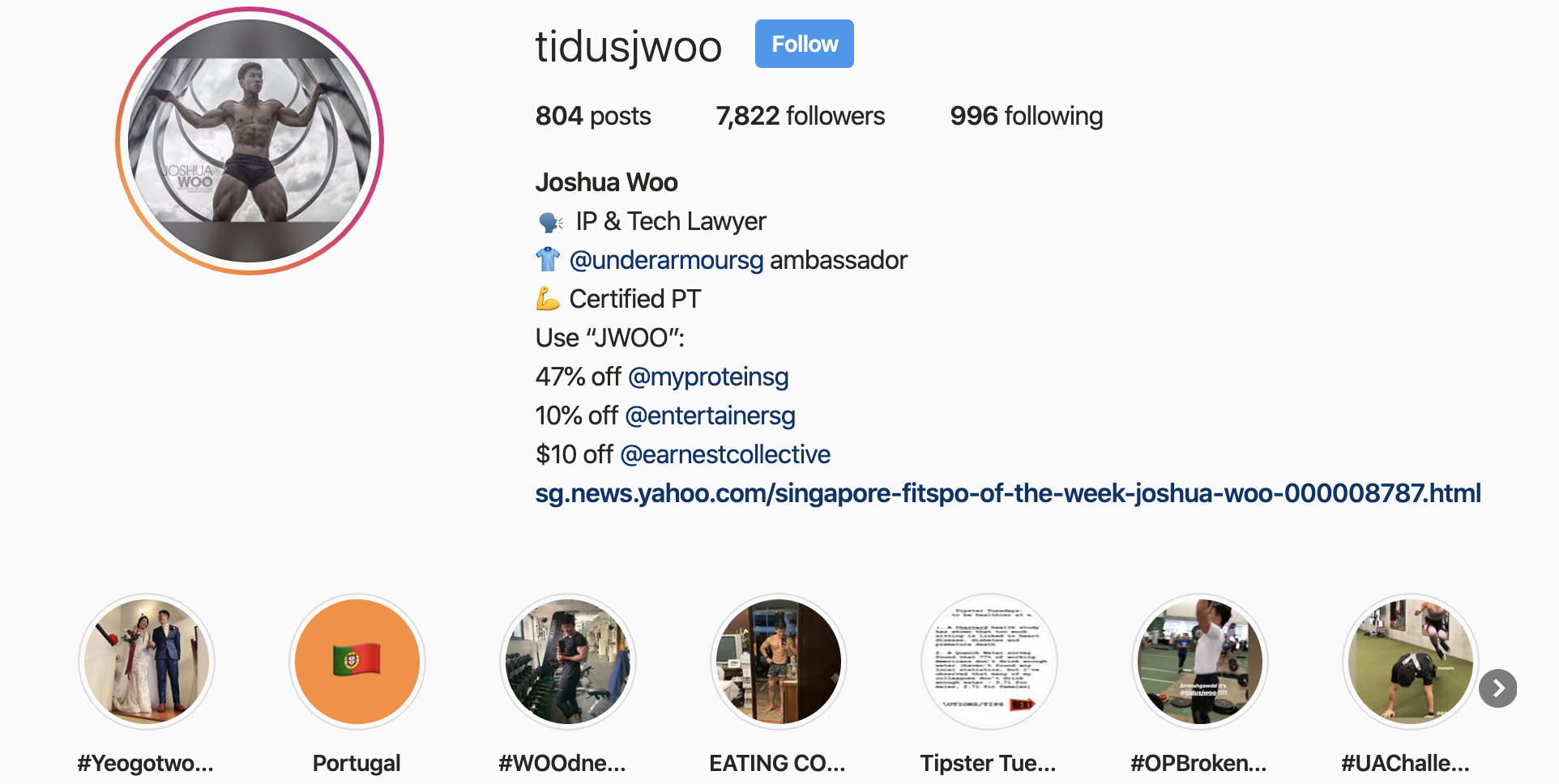 Thirdly, we have Joshua Woo (@tidusjwoo), who is a fitness influencer with over 7K followers on Instagram.
Joshua has worked with several big brands. Amongst them include Under Armour, where he is an ambassador. His Instagram account also often features promo codes, thanks to the many brands he has collaborated with. For instance, you will be able to find, on his bio alone, promo codes to brands like MyProtein Singapore, Entertainer and more.
Apart from the art of influencing, Joshua also has many other talents. Outside of Social Media, Joshua is an intellectual property, privacy and tech lawyer.
If you are interested in fitness, health and sports, Joshua's account will certainly be a great place for fitness inspiration!
Top micro-influencers Singapore: #4. Hanya Seah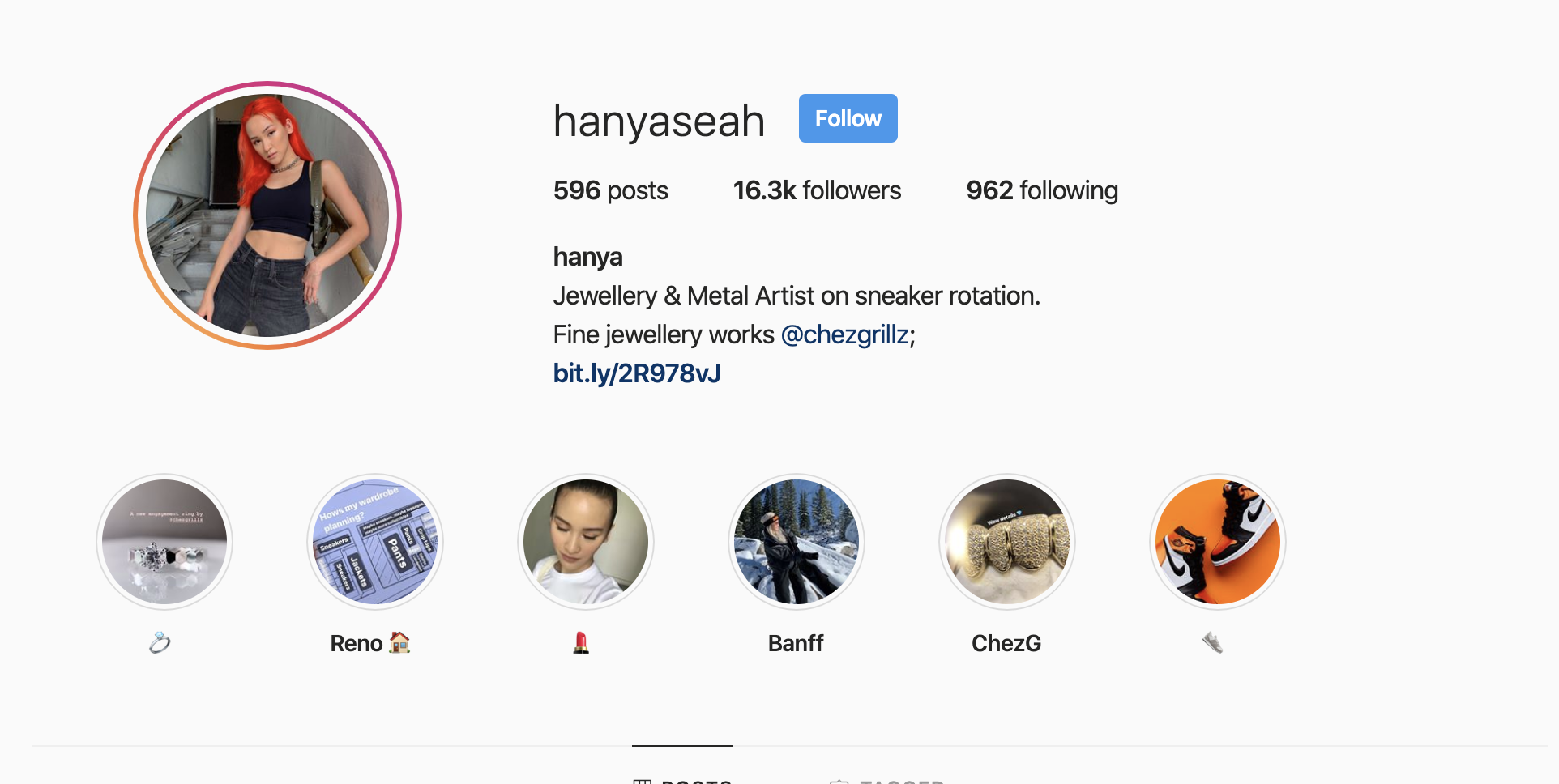 Fourthly, we have Hanya Seah (@hanyaseah), who is another fashion and lifestyle micro-influencer. With 16K followers, Hanya has one of the most number of followers out of all the influencers we have on this list. However, what makes her unique is not her number of followers, but her spectacular taste in fashion.
Hanya's Instagram account states that she is a jewellery & metal artist. She can often be seen customizing her own jewellery and has also developed her own line of sneakers.
Her taste in fashion is also rather unique. Although there are many influencers who have a niche in street style, Hanya's outfits stand out with their strategic use of colours, cuts and accessories.
Top micro-influencers Singapore: #5. SueLyn Ang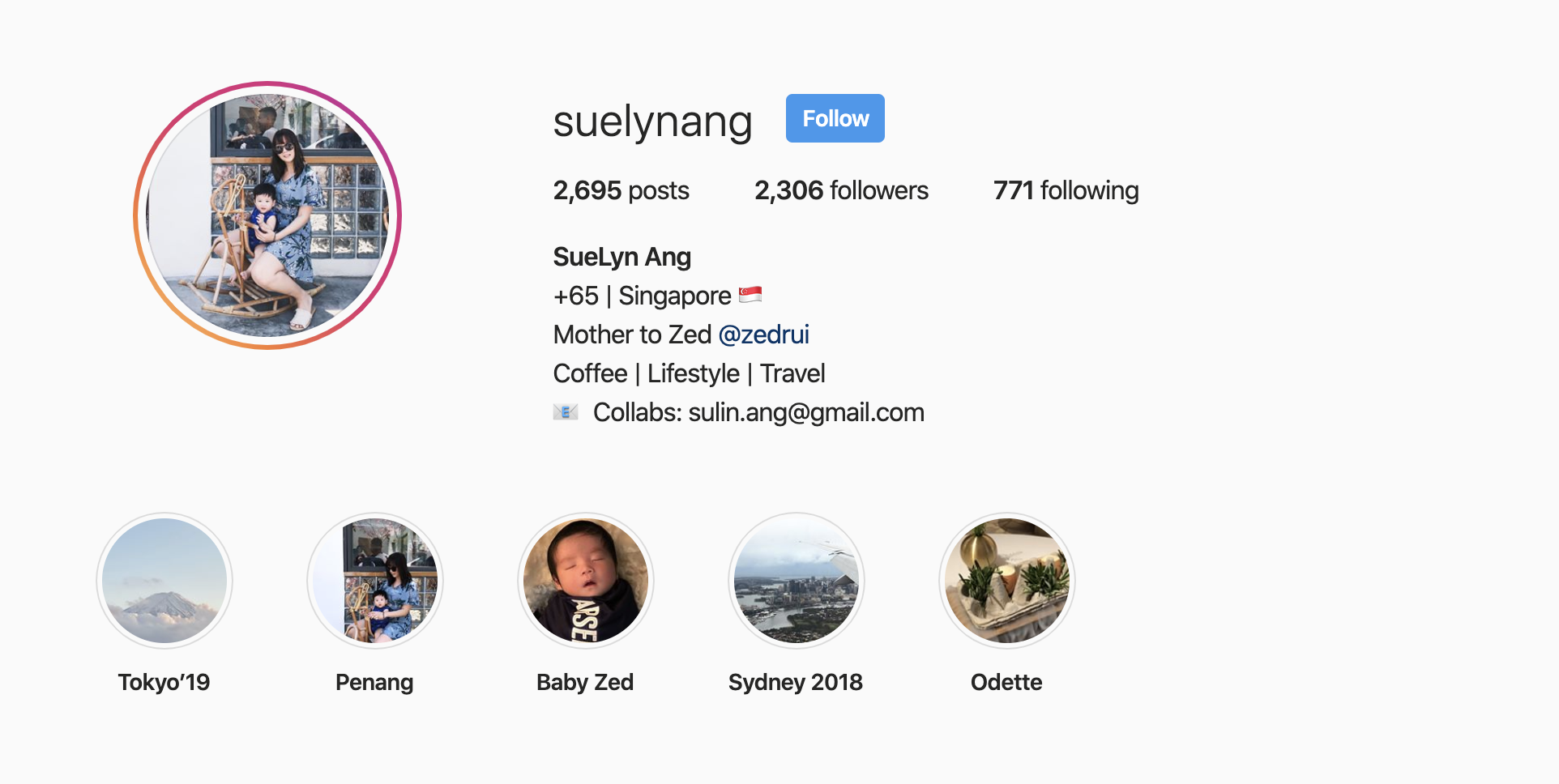 Next up, we have SueLyn Ang (@suelynang), who is a lifestyle and travel influencer as well as a mom to an adorable toddler.
Like many other parent influencers, SueLyn's toddler makes a regular appearance on her Instagram account. From family portraits to solo shots, her cute son can be seen in many of her pictures.
Of course, as a travel influencer, SueLyn also regularly documents her travels on Social Media. For instance, she has documented her latest trip to Japan where pictures of scenic locations are posted on her Instagram account.
Top micro-influencers Singapore: #6. Vivien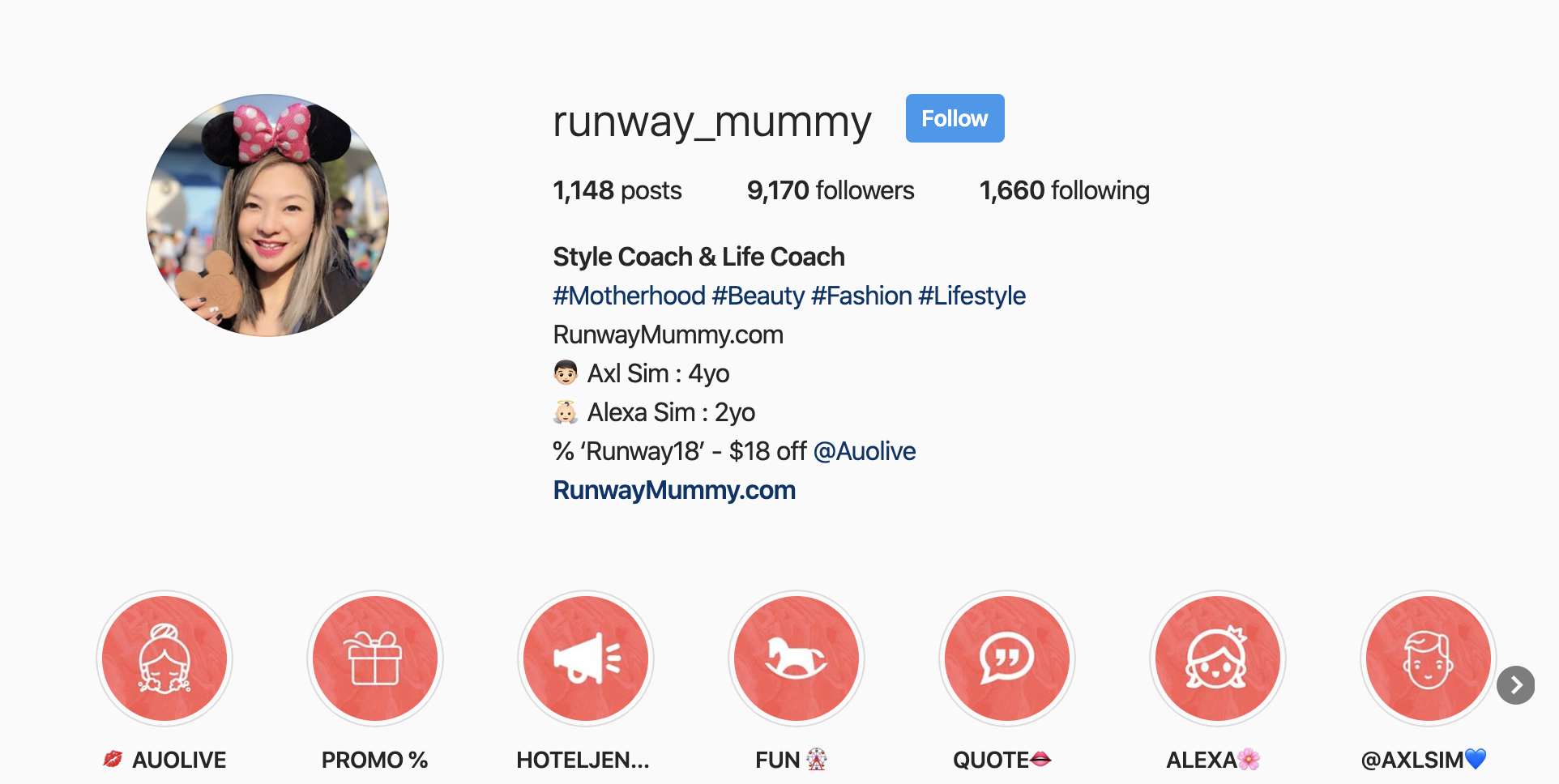 Moving on, we have Vivien (@runway_mummy), who is a beauty and lifestyle influencer. Like SueLyn, Vivien is also a mom, she has two charming kids one ages 2 and 4 respectively.
Vivien has worked with many brands. From brands like Drypers and Hipp focusing on parenthood to brands like Auolive focusing on skincare. To add on, Vivien also has a blog of her own, where she regularly updates with content related to parenthood, beauty and skincare.
If you are interested in what it is like to be a parent influencer, do check out her blog when she documents bits and pieces of her life there.
Top micro-influencers Singapore: #7. William Tan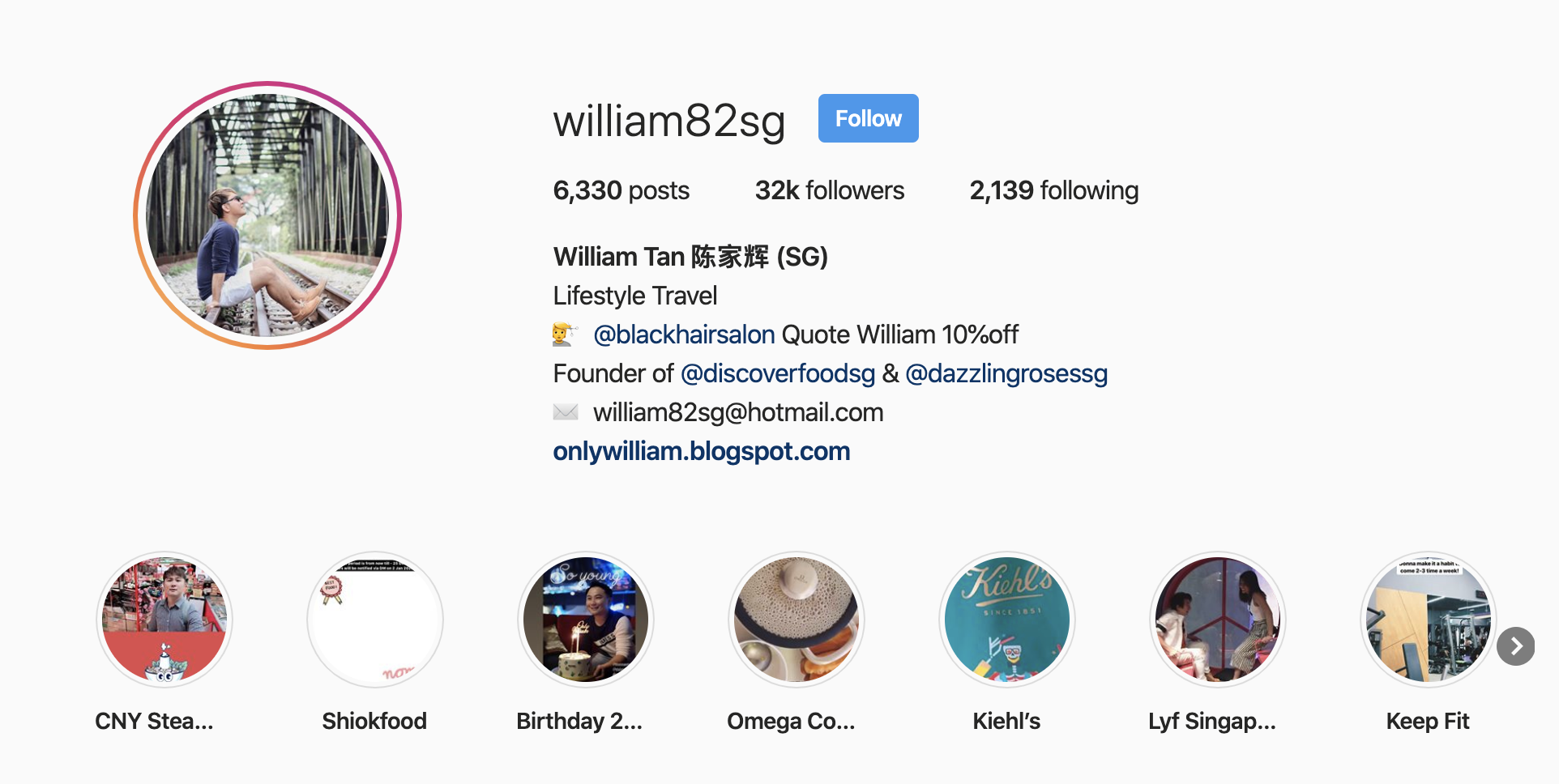 Our seventh micro-influencer on the list would be William Tan (@william82sg), who is a travel and food influencer.
With 32K followers, William has the most number of Instagram followers in our list of micro-influencers.
His Instagram account also features a wide range of brands he has worked with. From 7 eleven to Oreo, William has collaborated with quite a number of brands.
Top micro-influencers Singapore: #8. Sammie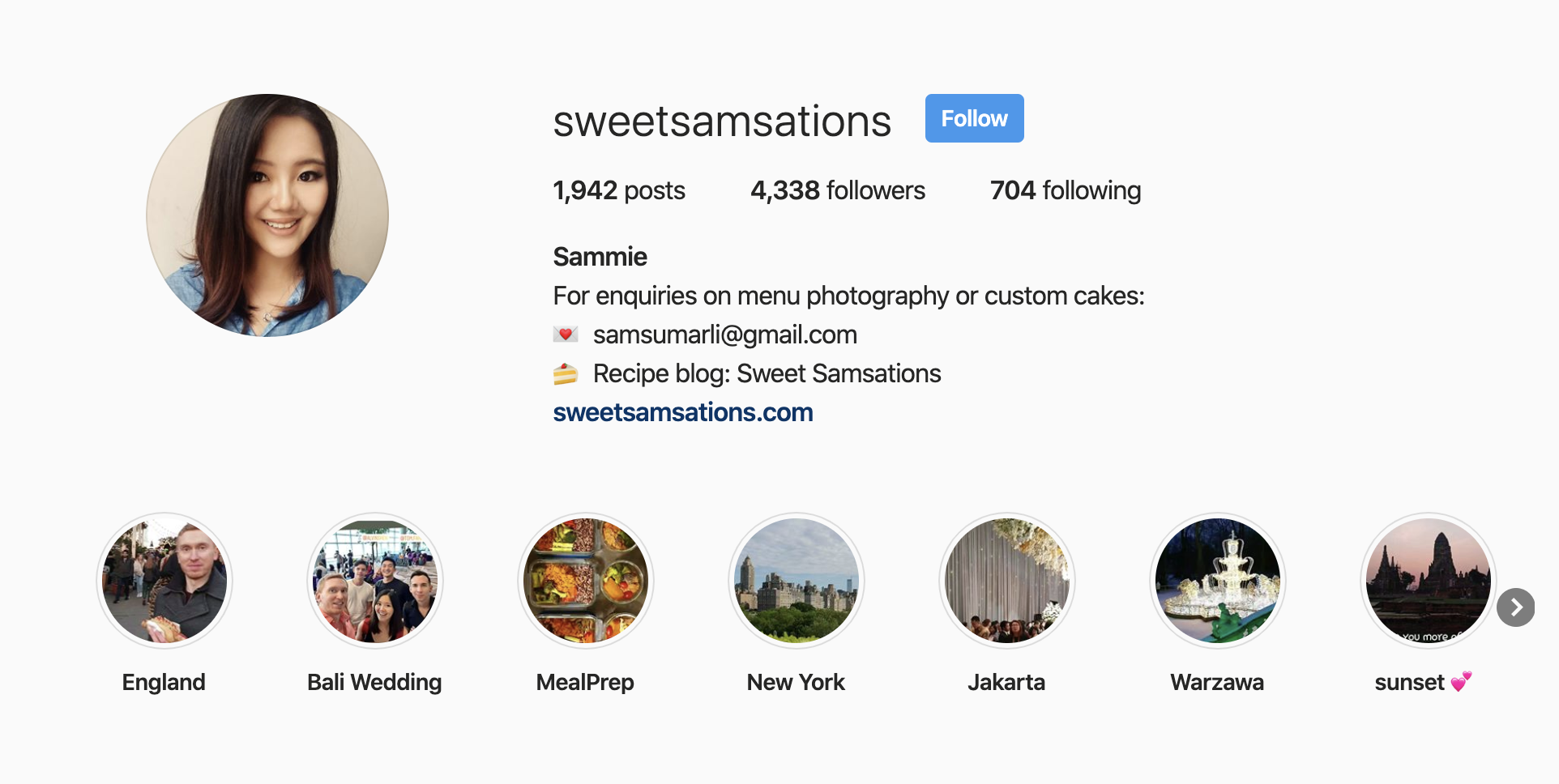 Lastly, we have Sammie (@sweetsamsations), who is a food influencer. This means that Sammie's Social Media accounts are filled with tantalising images of food. From bake goods like cookies to steaks that make you salivate, Sammie is always treating her Instagram followers with the best images of food photography.
If you are someone that enjoys baking, you can also check out her blog where she posts the recipes to her creations online.
Conclusion
To conclude, micro-influencers might not have as many followers as compared to macro-influencers. However, this does not mean that their content is not as good as macro-influencers. Therefore, it is certainly worth to check these 8 micro-influencers out if you are looking for postings that are unique and of great quality.
If you are interested in learning more about influencer marketing, do click here. There are also related articles which showcase some of the top influencers in each respective category.
*The respective pictures in this article do not belong to Kobe Global Technologies*
Sources
Firstpagedigital.sg, resources, social, 6-micro-influencers-in-singapore-2019