Since the outbreak of the pandemic, many businesses have shifted to adopt a digital marketing strategy. After all, we can no longer focus on traditional methods like banners and posters with the increasing number of consumers cooped at home. Therefore, today, we have decided to touch on the specifics of social media marketing. We seek to answer your questions about the type of social media platforms suitable for the varying objectives.
Before we start, let us talk about objective setting for brands. This will determine which social media platform is the most ideal. Common business objectives include brand awareness, sales or lead generation, audience engagement and the development of brand loyalty. Of course, this is not an extensive list. You can probably think of many other reasons for marketing.
However, regardless of the objective you have, what is most important is to ensure that these objectives are specific, measurable, attainable and relevant. This means that you should set goals that are quantifiable and review your objectives from time to time to ensure that they remain within reach.
To add on, the objective setting process is often linked to your target group. What is the message you would like to convey to the target group? We will now touch on how different social media platforms can be used for the varying objectives organisations with different target groups have.
Marketing 2020: #1. Facebook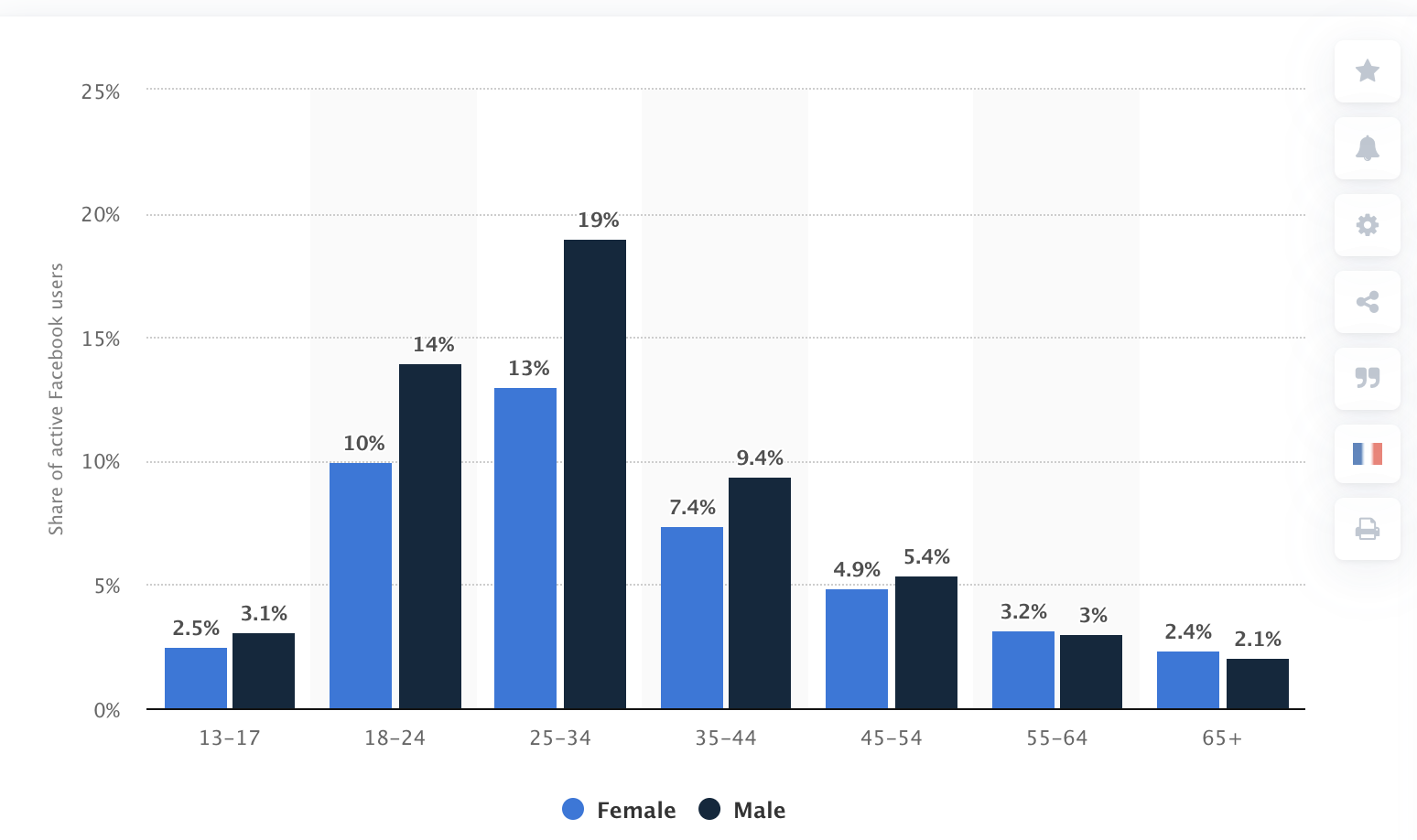 Firstly, we have the well known social media platform, Facebook. Facebook was formed in 2009 and has grown to become the biggest social media platform with 2.32 billion monthly active users.
This number should not come as a surprise as Facebook has managed to evolve to fit its user's preferences. From the inclusion of Facebook live to Facebook stories, Facebook has undergone quite a few changes.
As seen from the figure above (picture source: Statista), a large proportion (32%- Statista) of Facebook users belong to the 25-34 age bracket. At the same time, Facebook is seeing increases in the number of users for other age brackets, especially in users that are born in 1945 or earlier. It was reported that this group of users had grown from 26% in 2018 to nearly 40% in 2019.
Therefore, if your target audience belongs to a more mature age group, or is part of the 25-34 age bracket, Facebook might be your choice. To add on, due to the large numbers of users on Facebook, using the platform to increase brand awareness is highly encouraged too.
You can consider using the Facebook advertising feature to post ads. Thanks to algorithms, Facebook is able to assign ads to users who might be interested in the service or product your brands is offering. Therefore, although Facebook has a diverse range of users, there is still some form of tailoring of the target group.
Marketing 2020: #2. Instagram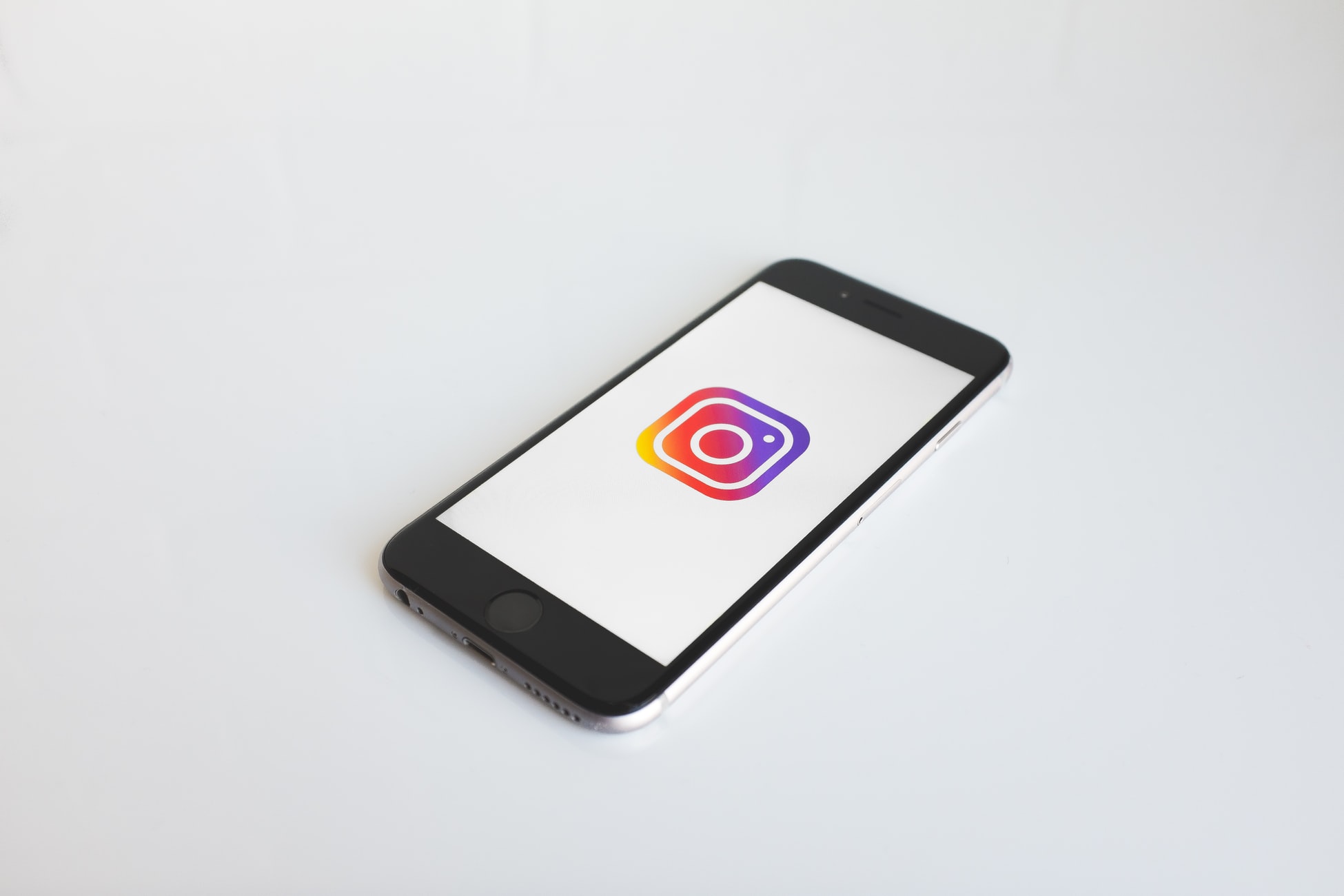 Secondly, we have Instagram, the other major player in the world of social media.
Instagram has over 1 billion users. This number might not be as big as Facebook's. However, it is significant enough for it to be recognised as one of the biggest social media platforms.
Although Instagram was acquired by Facebook in 2012, these two platforms still remain significantly different. For starters, Instagram is largely visual-based. It started off as a photo-sharing platform. It then went on to introduce features like videos – as seen from the IG stories and IG TV.
On the hand, although Facebook also allows its users to upload pictures and videos, its features are less targeted, in other words, more comprehensive. It includes features like status updates, which allows users to post paragraphs without uploading pictures.
Therefore, due to the image-driven nature of Instagram, Instagram is ideal for audience engagement. The many features such as polls, IG live as well as stickers allow for a more interactive manner of engagement with the target audience. The use of visuals is often helpful in storytelling. Therefore, be as creative as you want on Instagram.
Marketing 2020: #3. Tik Tok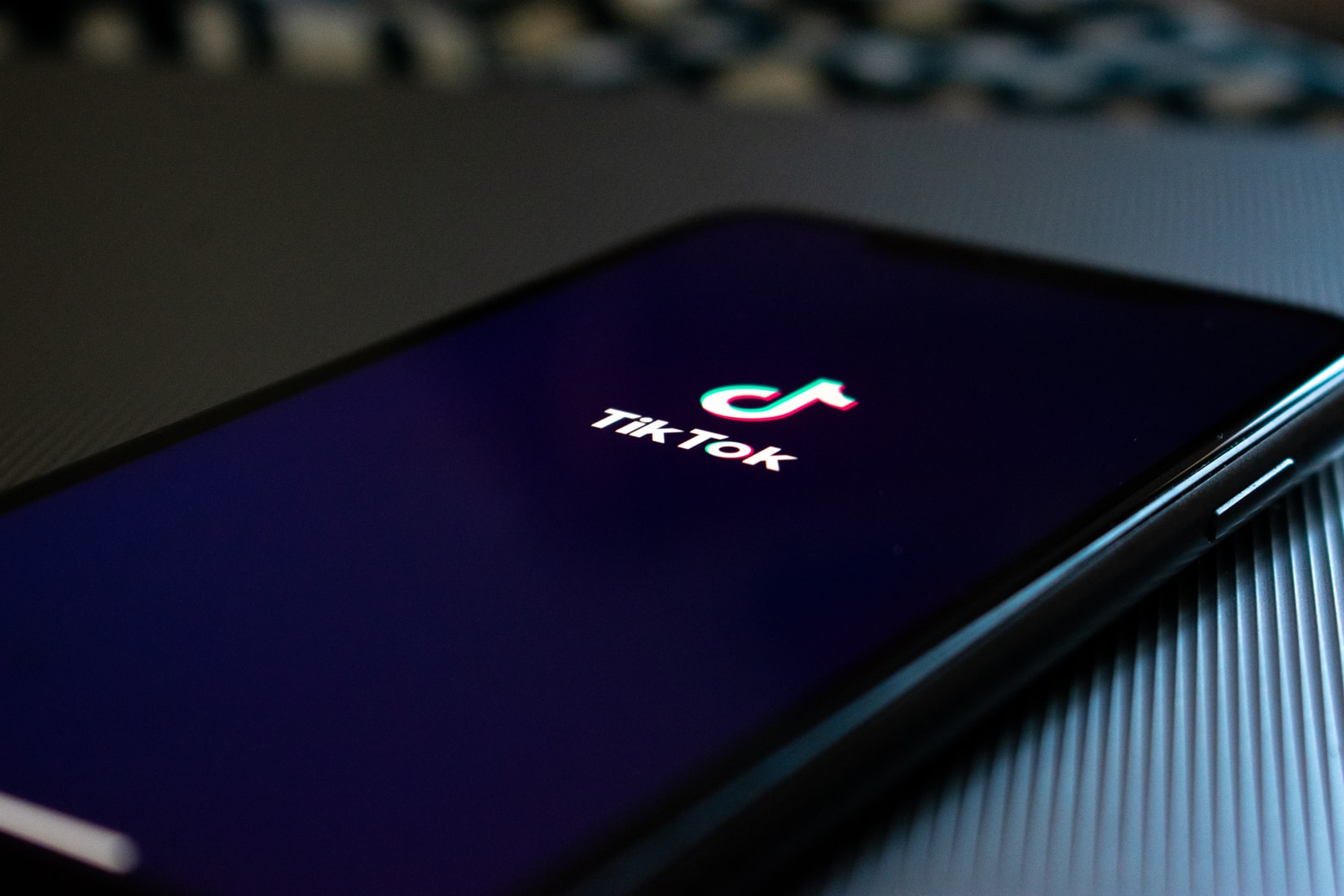 Thirdly, we have the up and coming Tik Tok, You might think Tik Tok is rather similar to Instagram, after all, videos make up quite a huge component of both platforms.
However, there exist differences in the type of content and target group of both platforms. Firstly, Tik Tok's content is focused on short videos. From comedic skits to trendy dances, Tik Tok's content is often humorous, short and engaging. On the other hand, Instagram offers a more diverse range of content, ranging from static pictures to videos of varying length.
Secondly, a significant number of users on Tik Tok belong to generation Z. The New York Times has stated that Tik Tok's primary audience belongs to the under 18 age group. On the other hand, Instagram sees a significant percentage of users in the 18-34 age group.
Many Tik Tok videos are about 15 seconds long. However, to create longer videos, users can connect multiple clips together for up to 60 seconds. The limited recording time might give you a hint about the nature of the content on Tik Tok. It is fast and engaging, users can watch swipe through and watch many videos in one go. Due to the pace of the social media platform, Tik Tok is great for viral marketing.
This explains why many companies have started challenges on Tik Tok. From the use of trendy influencers to hashtags, these are some ways to engage the audience on Tik Tok.
Marketing 2020: #4. LinkedIn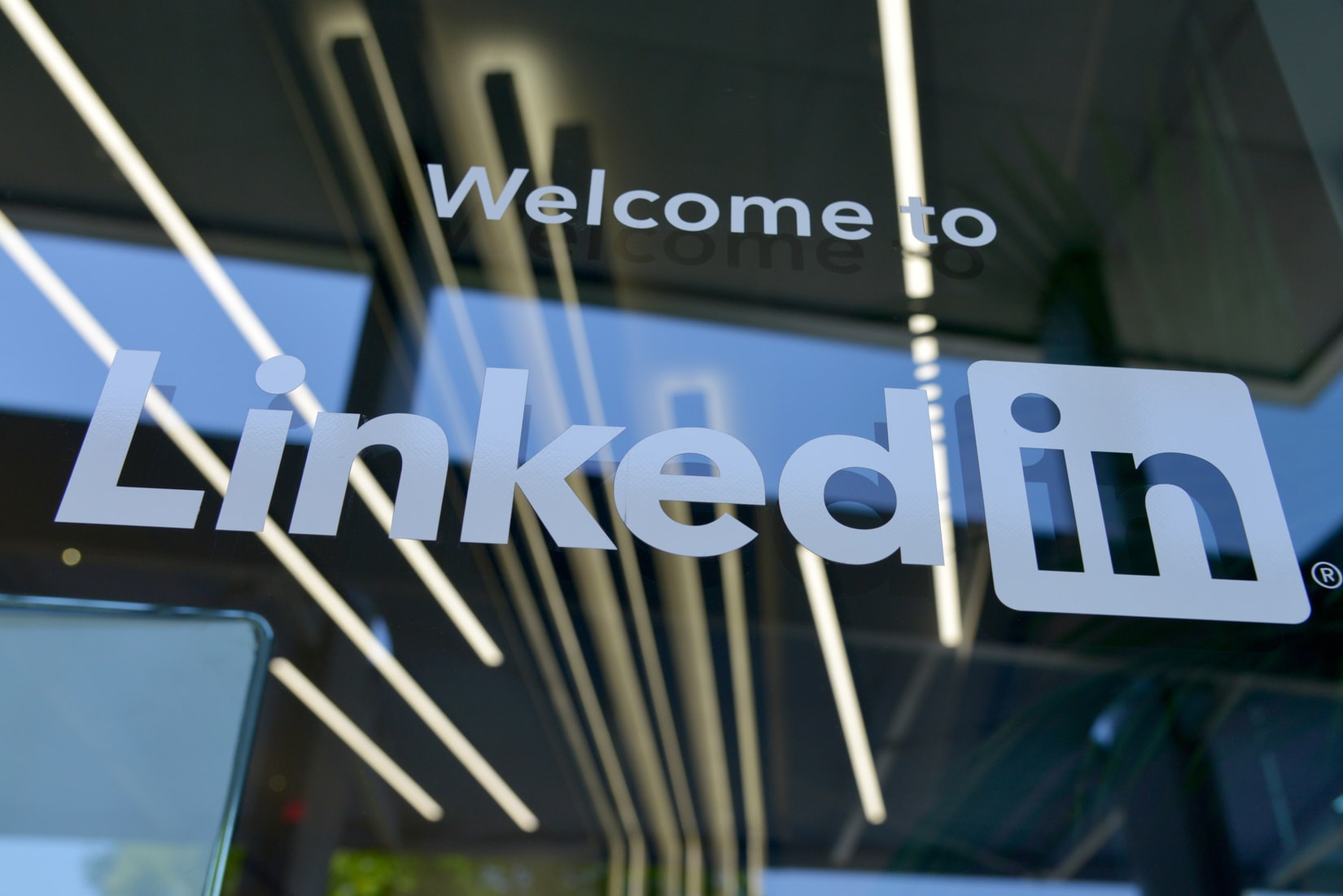 Lastly, we have Linkedin. In comparison to the other social media platforms on this list, Linkedin distinguishes itself with its focus on being a business and employment oriented platform. The formal tone and its reputation as a professional social media platform make it ideal for B2B businesses.
Linkedin has over 500 million users. While this might not be as high as Facebook's 2 billion, Linkedin remains a powerful tool for lead generation. Statistics show that Linkedin ad's conversion rate is at 6.1%.
Therefore, Linkedin remains ideal for lead generation and image branding. Creating a Linkedin company page can help in the dissemination of information such as the company's goals, employees and unique culture.
Conclusion
To sum it all up, social media platforms all share the common characteristic of connecting users. However, there are many nuanced differences that differentiate each of them. Our advice would be to focus your efforts on the social media platform most ideal for the current marketing objective. Of course, due to differing objectives feel free to tap into multiple platforms to achieve your varying goals.
Sources
Kjpcreative.com, what-are-the-differences-between-the-big-social-media-platforms
Sg.oberlo.com, blog/tiktok-statistics
wp.nyu.edu/dispatch, 2020/02/20/instagram-vs-tiktok-the-battle-between-social-media-platforms/
Wired.com, story/how-to-use-tik-tok/