A guide to acing India's influencer marketing| influencer marketing 2019
India's influencer marketing, influencer marketing 2019
Did you know that based on purchasing power parity (PPP), India is the third largest economy in the world? Along with its huge population, India's growing middle class has made it attractive to many marketers. Therefore, we are introducing influencer marketing in the context of India in today's article.
Firstly, we shall start off by establishing the current situation of social media in India.
India is known for its large online population. India has about 462 million people online. The country also holds the second largest number of internet users in the world. Therefore, this makes online marketing methods such as influencer marketing possible in India's context.
To add on, it turns out that the social media market across India is largely saturated around Facebook. As you can see from the figure below, Facebook takes up a large part of the market, with a 86.56% share across social media markets in India. (October, 2018)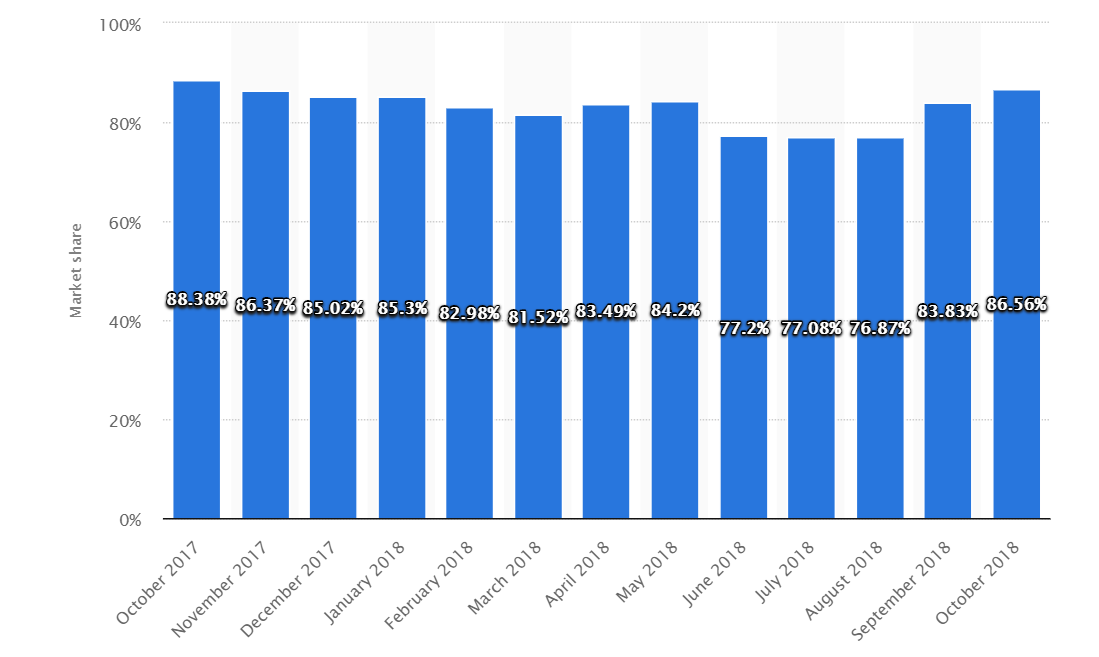 Share of Facebook in social media market across India from October 2017 to October 2018
However, that is not to say other social media platforms are obsolete in the context of India. Platforms like Instagram and Twitter are gradually gaining popularity among India's population.
A fun fact to prove this point, India's prime minister Narendra Modi, possesses accounts on all 3 social media platforms. Recent research even states that Modi has become the second most followed politician on social media globally with a total audience of nearly 111 million across Facebook, Twitter, and Instagram.
Now that we have a better understanding of the social media platforms in India, we shall move on to influencer marketing in the context of India.
Before the rise of the internet and social media, marketing in India was largely confined to traditional media. Things like TV and radio advertisements, billboard banners, flyers were not uncommon in India's context.
Research shows that purchasing behaviour then was heavily influenced by the product messaging relayed through advertisements. Therefore making marketing efforts with traditional media suitable in the past.
However, the Zefmo report points to the fact that consumers today have changed. Consumers today "repose greater faith and trust in people, celebrities or others they follow on social media platforms". Therefore giving rise to the popularity of influencer marketing which relies heavily on word of mouth marketing.
There are some industries that tend to do better on social media in terms of engagement. As you can see in the figure below, the fashion industry tend to receive higher levels of engagement from customers with social media.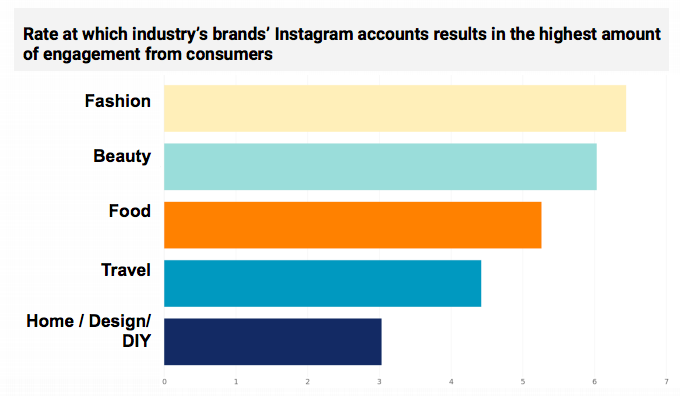 Therefore, brands in the fashion industry should consider going into influencer marketing. This is because it seems like users on social media are more responsive to campaigns by brands in these industries.
However, this does not mean that influencer marketing is not applicable for brands in other industries. This is because past instances have proved that India's influencer marketing can be successful for non-fashion related brands. You can see such examples as you carry on reading. We will be sharing a few examples on how India's influencer marketing can be carried out.
Moving on to the ideal platform for India's influencer marketing campaigns, it seems like there is no direct answer. Although there are many users that are on Facebook, Instagram holds the highest engagement rate.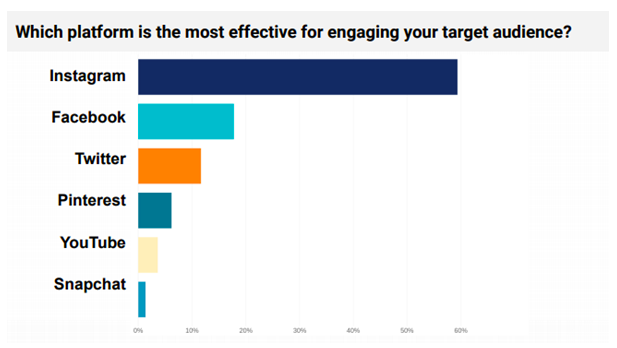 Therefore, it is up to you to use your discretion to decide which social media platform is the most ideal for your brand. Our advice would be to take into account your product and your target audience.
A quick tip! If you aim to persuade via visuals,(for products like food) Instagram's visually driven platform would most likely be your choice.
Content creators in India's influencer marketing:
Also known as influencers, content creators are the bedrock of influencer marketing. India's influencer marketing has a diverse range of influencers. From micro to macro, from food to fashion — India's influencer marketing scene is certainly thriving.
With a large following online (up to millions), India's macro influencers need no introduction.
On the other hand, we would like to highlight the importance of tapping into the potential of micro influencers. Recent reports by Marketing Interactive has stated that 80% of influencers in Asia are micro influencers.
It can therefore be inferred that the number of influencers you can pick from significantly increases when micro influencers are taken into consideration. Therefore, the probability of picking the best fit influencers increases.
Brands like Nyx and L'Oreal are well aware of the benefits of including micro influencers into their marketing mix and have done so. Hence, this shows that it might be a good decision to work with both macro and micro influencers.
Noteworthy influencers in India:
@theshopaholicdiaries (Nitika Bhatia Whig)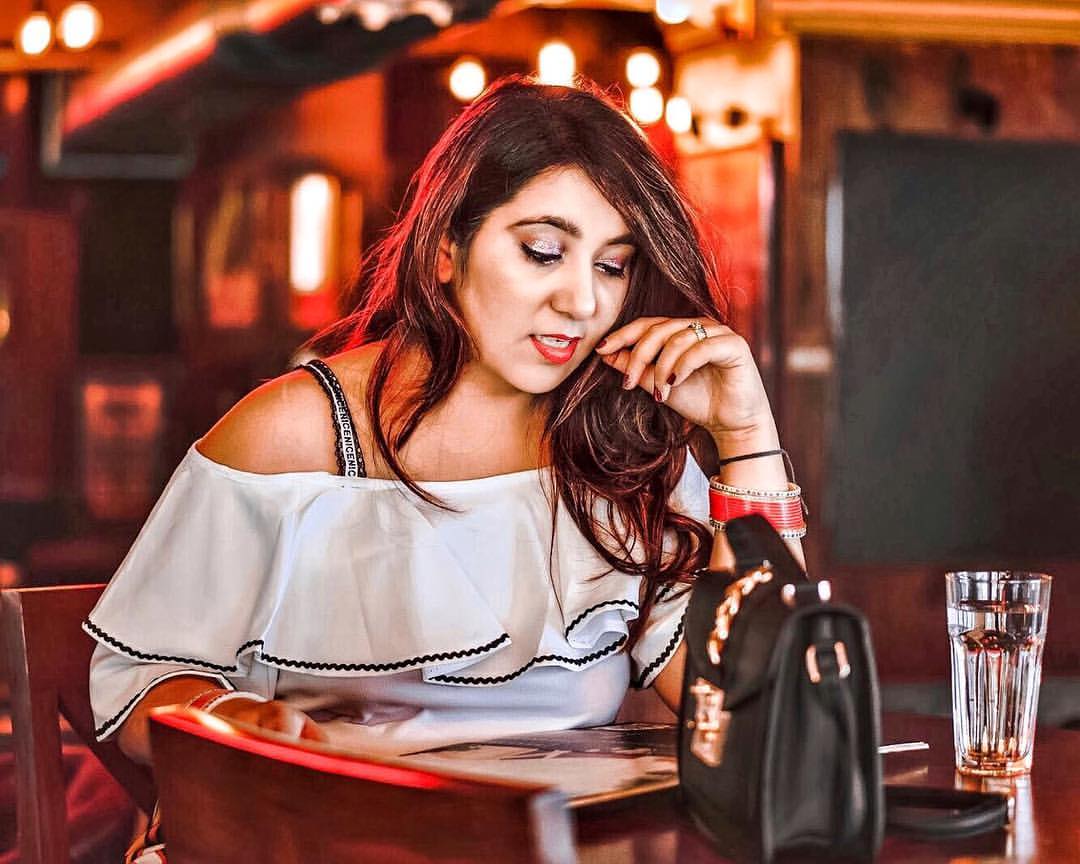 Firstly, we have Nitika Bhatia Whig who is a fashion influencer on Instagram. With 192k followers on Instagram she has a range of fashion and lifestyle related postings. From the trendiest outfits to her travelling adventures, this influencer documents it through Instagram.
@aashnashroff (Aashna Shroff)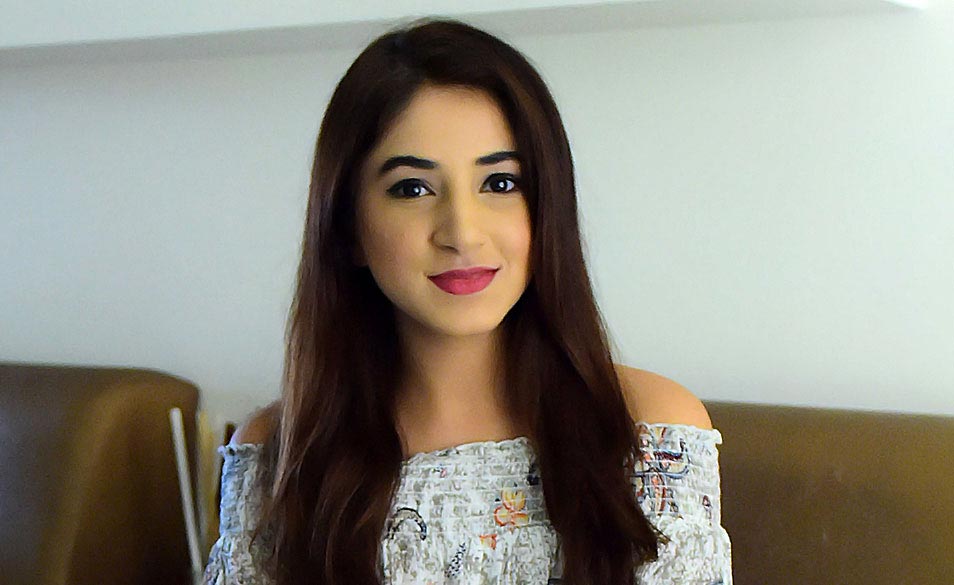 Secondly we have Aashna Shroff who is a makeup and fashion influencer. With 657K followers on instagram, With 567K followers, Aashna Shroff is certainly on her way to becoming one of the top influencers in India!
With the full future of India's influencer marketing context, our last section would focus on successful influencer marketing case studies that occurred in India.
#1. KFC India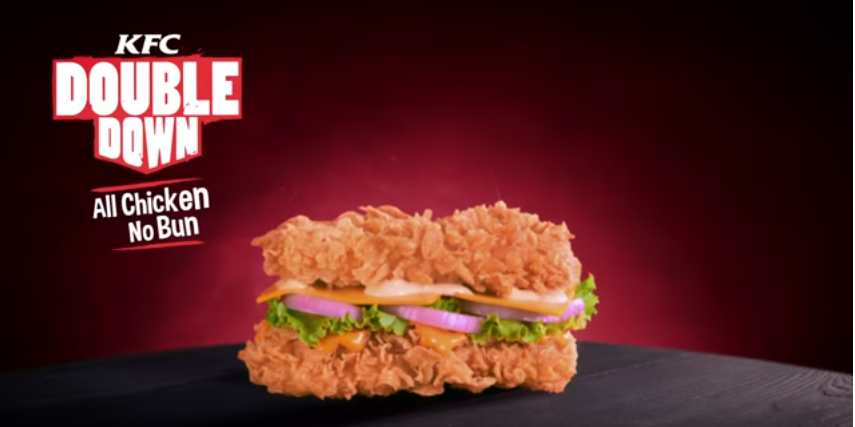 In the launch of their new Double down burger, KFC collaborated with influencers for an influencer marketing campaign to promote the new item.
KFC cleverly selected food bloggers, @delhifoodguide, @thehugrydungree, and @mumbaifoodie. The use of food bloggers was a right decision as these influencers are highly relevant in the F&B industry. (the industry KFC is in)
The first part of the campaign saw bloggers uploading a plain post called 'The secret burger'. The bloggers then asked their fans to take a guess on the name of the burger. After the reveal came the second part of the campaign where bloggers were invited to taste and review the double down burger
#2. Himalaya, #WipesOnTheGo campaign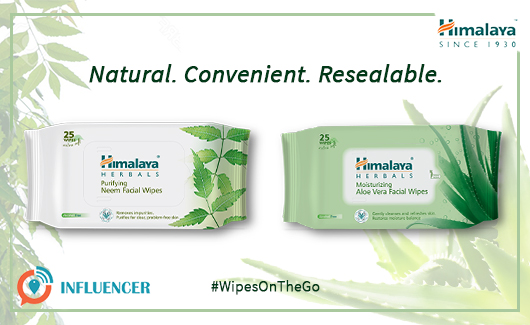 Himalaya's campaign got together fashion beauty and lifestyle influencers of India to promote their facial wipes.
A total number of 152 influencers were selected to try out Himalaya's facial wipes and to subsequently post about it online.
The wide range of content creators meant that a wide range of content was created. Amongst them included Static posts, grid posts and even longer form content like videos and blog posts.
The above reasons will most probably be the driving factor behind the success of the #WipesOnTheGo campaign. The campaign generated 10 lakh impressions, 1.7 lakh engagement and clicks and was one of the most popular campaigns in the beauty and wellness community.
There you have it, a run down of India's influencer marketing context in 2019. Do keep in mind that if you do your research well, influencer marketing can be very effective!
Sources
medium.com/@gauravsinghbisen,influencer-marketing-a-closer-look-into-indian-market-924063140ea3
influencer.in/blo, top-influencer-marketing-campaigns-of-2018/
statista.com/statistics, india-facebook-share-in-social-media-market/
qz.com/india,modi-beats-trump-gandhi-across-facebook-twitter-instagram/
qz.com/india, /loreal-hm-like-indian-instagram-youtubes-micro-influencers/
Agencytales.com, instagram-influencers-india/