Influencer Marketing Trend 2022
Influencer marketing, a familiar concept in the industry has become wildly popular in the past few years. Due to the pandemic, consumers are spending more time on social media and e-commerce. More businesses are turning to influencer marketing as a new way to connect with their customers. As such, more of them are increasing their influencer marketing budget, contributing to the growth of the influencer market.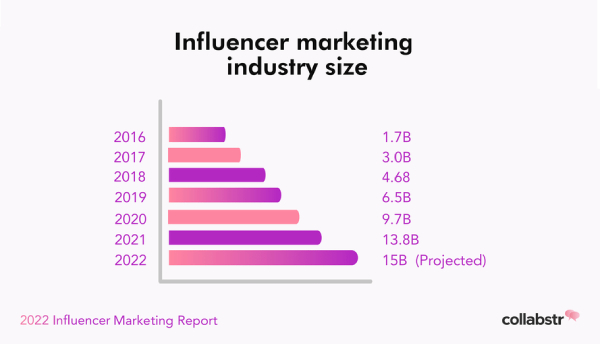 Forget about asking friends for "word-of-mouth" recommendations; you can now get them through social media platforms. Social media has a far greater impact on purchasing decisions than expected. According to a survey by Inmar Intelligence, 84% of shoppers believe that influencers have an impact on their purchasing decisions. Based solely on influencer recommendations, 67 percent of consumers spent more than $151, and 10 percent spent more than $1,000. Before making a purchase decision, consumers actively seek recommendations and reviews on social media. Influencer marketing is at its peak, and with new social media trends, it is unlikely to die down anytime soon.
Why is Influencer Marketing Important?
Because of the shift in purchasing habits to the internet, traditional marketing is no longer as effective in attracting customers as it once was. Since the majority of consumers spend their time on social media, it is a platform for businesses to reach out to their customers. However, due to the competitive nature of the market, it is becoming more difficult for brands to gain attention online. This is where influencer marketing becomes a great strategy. Influencers together with their local community can help to amplify brand awareness and provide the authenticity that celebrities lack. Influencers, who are viewed as more approachable and credible, can help to increase engagement rates and strengthen brand reputation.
How Much Do Firms Spend On Influencer Marketing?
As previously stated, influencer marketing spending will rise in the coming years. But the question is, by how much? Looking at the world's largest market, the United States, we can see that KOL (Key Opinion Leader) marketing spending is steadily increasing year after year. Hence, there is no doubt that more businesses in South East Asia and Singapore will invest in influencer marketing in the coming years.

According to our research, the average campaign deal size spent by marketers on influencer marketing in 2020-2021 was close to $27,897. There is no fixed cost for each industry as a campaign varies on the influencer reach, follower engagement, and many other factors. Here is an overview of the average influencer marketing spending by industry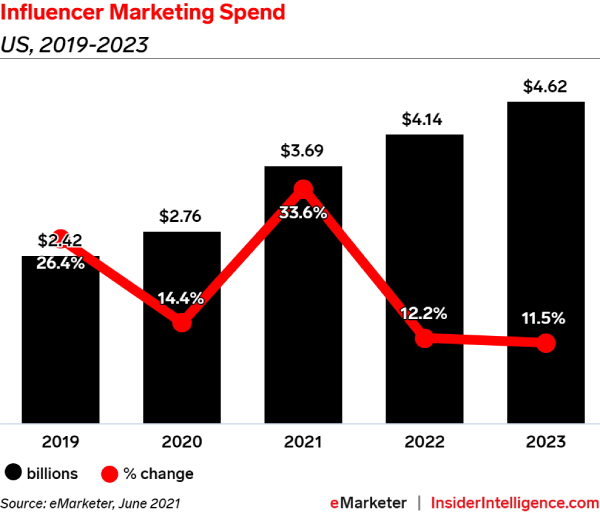 Influencer Marketing Spending Trend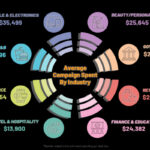 In 2020, Beauty & Personal Care, F&B, and Lifestyle & Electronics were the top 3 industries that spent the most on influencer marketing. Just last year, Lifestyle & Electronics and F&B took over Beauty & Personal Care. 
One possible explanation for this trend is that, as more people work and study from home, electronics have become an increasingly important part of their daily lives. Brands see this as a chance to increase product awareness and, as a result, rely more on influencer marketing. Similarly, food businesses used the fact that more people were staying at home to raise awareness for their products that could be consumed or prepared at home. Because of the restrictions, those who own physical restaurants rely on influencer marketing to ensure high customer traffic.
Best Platforms for Influencer Marketing
Knowing how much you want to spend on influencer marketing is not the end. The next step is to choose the right social media platform so that you can reach your customers. Keep in mind that there is no one-size-fits-all approach to influencer marketing. Instead, here is an overview of the top 5 players in the social media ecosystem, so you can see what they are good for.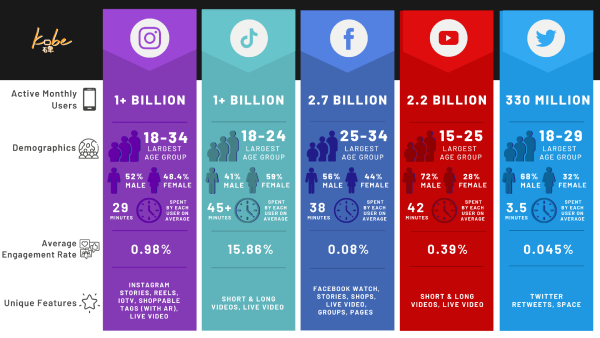 Influencer Marketing Trends 2022
Influencer marketing is already big and it will only grow in the future. Only those campaigns that stay on top of trends will be able to stand out in the market. With the ever-changing social media landscape, it is important to take advantage of the current influencer marketing trend to create relevant content.
Not only will the influencer market change, but also the content that exists in social media platforms. Finding innovation in it will help businesses to break into the market. This year, keep an eye out for emerging content trends.
Viral dances and hashtag challenges are booming not only on Tiktok but also on the newly added Instagram Reels. The trend of challenges has generated an immense amount of engagement since the start of the pandemic. Challenges, when done correctly, can help gain traction and spread like wildfire.
Click on the video to check out the #HitYourC challenge!
Transitions add a unique touch while tying a series of short clips together into a cohesive short video. The videos are captivating because each one yields an unexpected result. Not only is each video unique, but it also demonstrates the creativity of the content creator.
Click on the video to check out the #WhatsYourBoldFlavour transitions!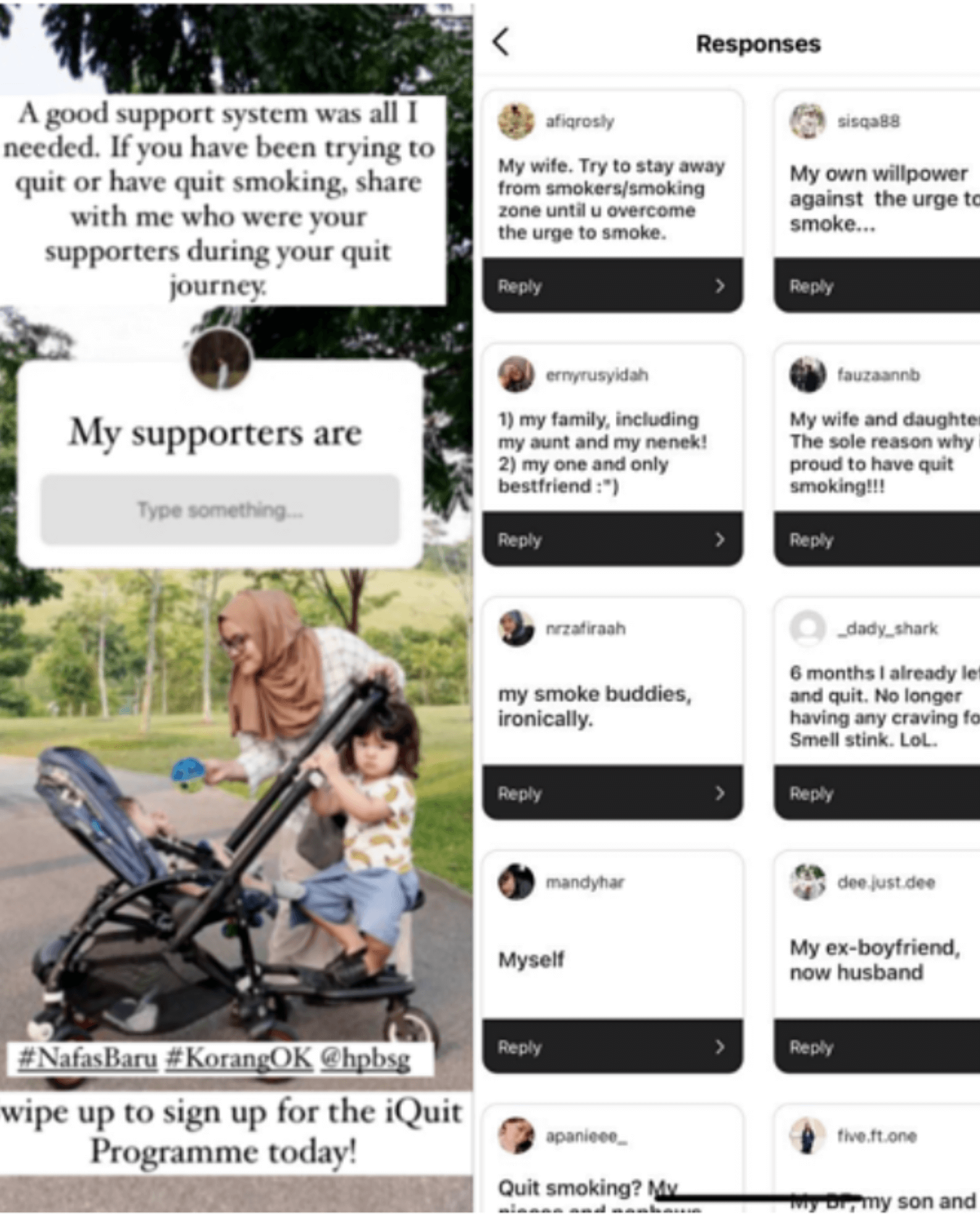 Use of "Questions" stickers on Instagram Stories to encourage followers to respond or ask questions. The AMA feature encourages followers to interact with both the influencers and the brand. This is a great way to build rapport and relationships with your target audience.
HPB IQUIT Ramadan campaign – Use of AMA to interact with the audience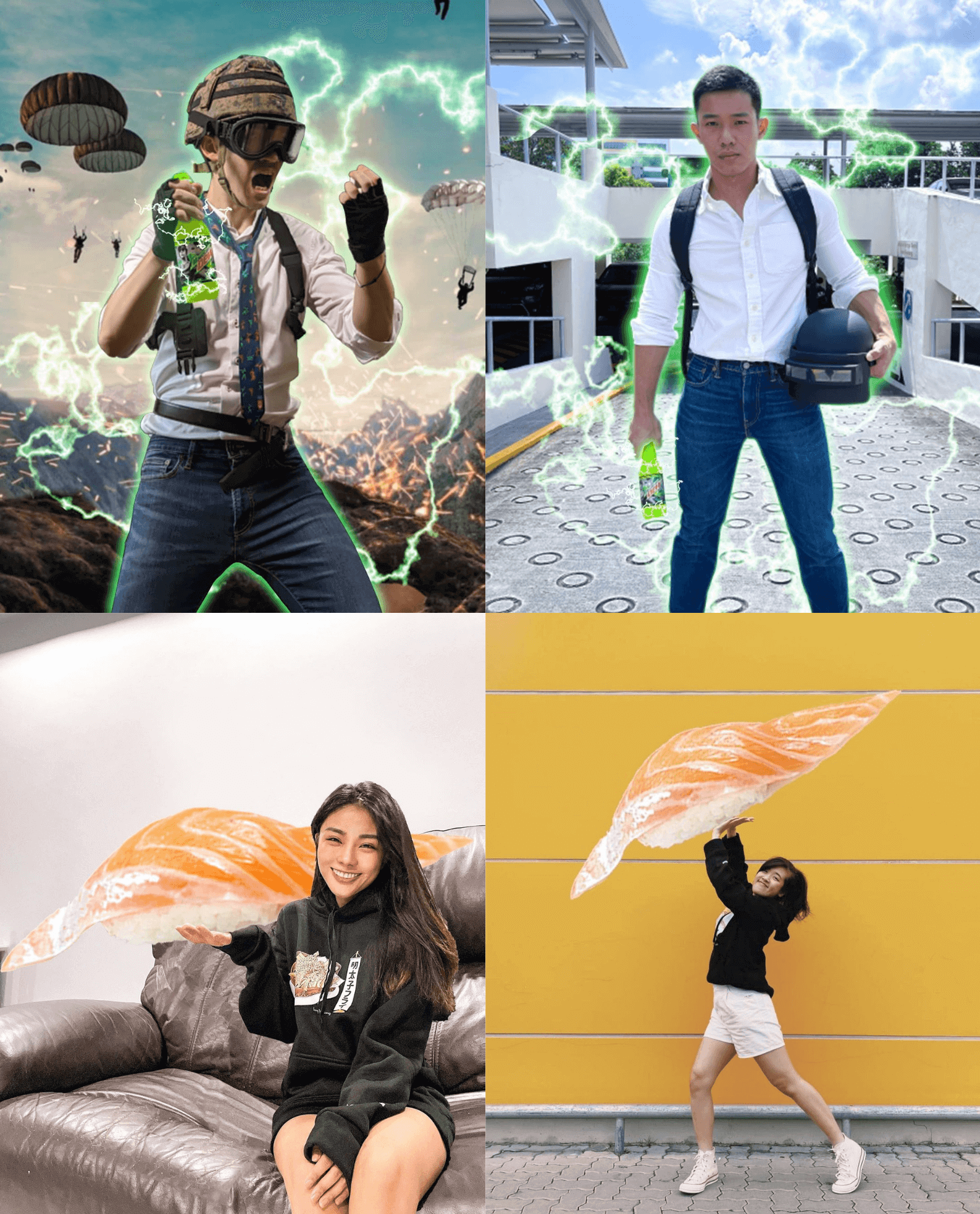 Despite the fact that creative overlay is typically used in static images, it produces mind-blowing visual effects. The vibrant image and elements helps to capture the attention of the audience and bring out the essence of the brand.
Genki Sushi Singapore, #GenkiMoments | PUBG X Mountain Dew, #PowerUpYourSquad 
5. Short Form Vertical Videos
Today, video content is overtaking text as the dominant force on social media platforms. According to a Cisco study, video content will account for 82% of all online content by 2022. Videos can connect with an audience on a deeper level than a large volume of text. 
Click on the video to check out the #HarrowingHalloween videos!
Influencer marketing, when approached correctly, can be a goldmine and help drive tangible results.  Every industry and every campaign is unique. Hence, it is important to understand how much of your marketing budget should be allocated to influencer marketing campaigns.
If you are thinking of how you can utilize your marketing budget for influencer marketing strategy, or interested to know more about the current content trends that you can create on the different social media platforms for your businesses. Contact us here and we would love to share with you our insights.