B2B Influencers

The idea of influencer sprung forth when social media rose to prominence. Influencers are people who are able to persuade or influence opinions. That is probably where the word "influencer" was coined from. Hence, a typical characteristic of an influencer is a large number of followers on social media platforms. Celebrities are commonly regarded as an influencer, since they have a huge fan base. However, they are only one part of the influencer network as they only influence the decisions of consumers. There is another group of influencers who influence business owners' decisions. We call them B2B influencers- a.k.a business-to-business influencers, industry influencers or thought leaders.  These are the people who have the ability to influence business executive's decisions in their respective industries.
In Singapore, the B2B influencer scene is still very much in infancy. This is because most business executives in Singapore look to international influencers for their opinions. However, there is no reason to worry about the current local scene. A B2B influencer typically has a successful business, and the number of successful local businesses is gradually increasing. Hence, it is typical to find owners of big companies coming from abroad instead.
B2B influencers' outreach
As with any influencer, outreach matters. If you don't have anyone listening or tuning in to your views, you cannot influence people. Thus, outreach is important even to a B2B influencer. For this article, most of the influencers were selected based on the amount of followers they have on social media. Others were selected based on their reputation in their different industry vertical. As for social media, the platforms used were Facebook, Twitter and LinkedIn. The reason for including LinkedIn is because it is seen as a social media platform for the professionals. B2B influencers may have less followers than what a typical celebrity influencer would have. However, let's remember that there are significant less business leaders and executives that use social media. In the remaining segments, we will introduce and honour some of the B2B influencers in Singapore.
Who are the B2B influencers in Singapore?
Truthfully, it was initially unconvincing that Singapore will have her own pool of B2B influencers. However, after doing some research, a couple of names started appearing. Some of these influencers have even made it onto Forbes' list of well-to-do people. These influencers comprise of co-founders or C-suites of reputable companies in Singapore. In no order of popularity or  extent of influence, let us look at some of the B2B influencers in Singapore.
Adrian Tan – Co-Founder of The Resource Group and Career Hero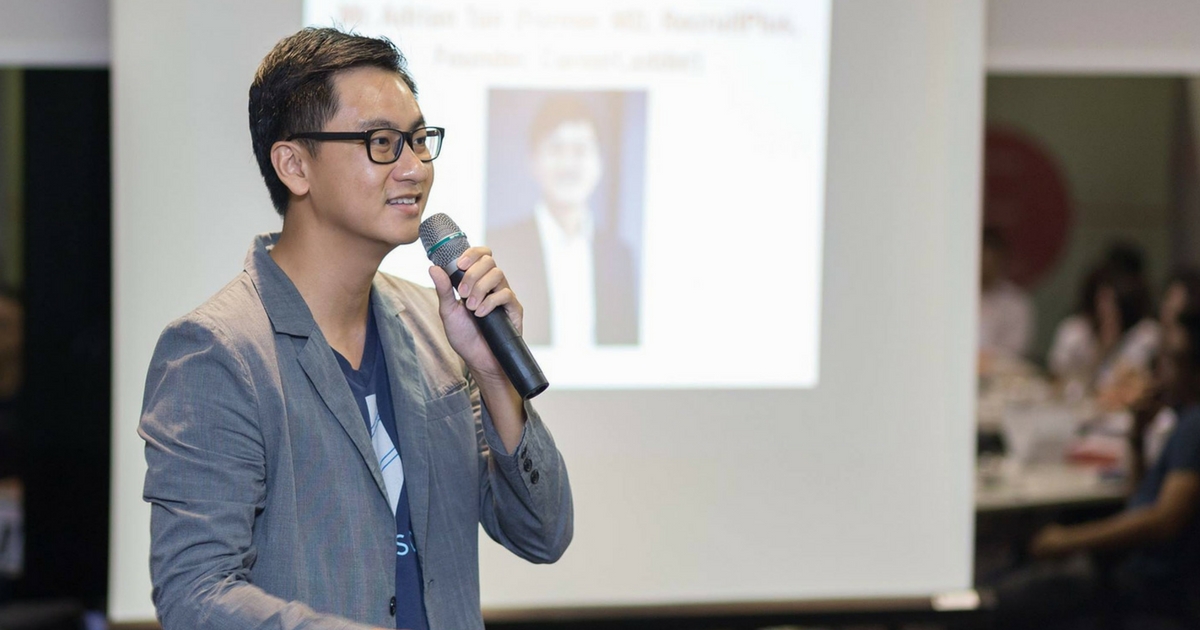 Industry vertical: Human Resource
The first B2B influencer we would like to honour is Mr Adrian Tan, co-founder of The Resource Group and Career Hero. Adrian has been in the Human Resource industry for more than a decade. One of his achievements includes being named the HR Entrepreneur of the Year 2013 by Singapore Human Resource Institute. He is actively connecting with his followers on and even has his personal blog. Adrian focuses on topics related to HR and shares his opinions on employment, office productivity and hiring strategy. On his blog, he writes and shares tips on office environment and on employees' well-being. He also talks widely on how to choose the right employee for a company. Adrian is definitely influencing the HR landscape in Singapore.
Raman Singh – CEO of Mundipharma
Industry vertical: Healthcare
Singapore is an internationally-renowned, leading healthcare hub. It is no surprise that this little island would be able to produce a healthcare industry leader of its own. Mr Raman Singh is the CEO of Mundipharma, a R&D and manufacturer of pharmaceutical products. Prior to Mundipharma, Mr Singh was the vice-president of commercial operations for emerging markets at GSK. Aside from his roles in the healthcare industry, Mr Singh is a Brand Ambassador for the Singapore Tourism Board, Governor of the World Economic Forum – Global Health and Healthcare Committee. Football fans would be happy to know that Mundipharma is the official partner of Manchester City. Mr Raman Singh connects with his followers mainly on LinkedIn and Twitter. He would regularly share articles related to the healthcare industry and healthcare tech on his LinkedIn account. For healthcare/ healthcare tech business owners, do check out Mr Raman Singh's
Ong Chih Ching – Executive Chairperson and Director of KOP Limited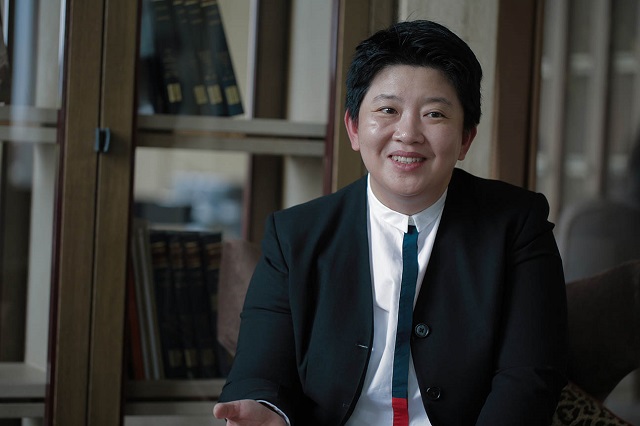 Industry vertical: Real Estate
KOP Limited is a Singapore-based real estate company that is listed on the Singapore Exchange. The company is involved in real estate development, management and investments in Singapore. One of their larger projects was the development of Montigo Resorts in Indonesia. As the chairperson of KOP Limited, Ms Ong led the company to achieve multiple project awards. In 2014, Ms Ong was named by Forbes Asia as one of Asia's Power Businesswomen. With an astounding 43,424 followers on , her common topics range from real estate, to business management, leadership and even speaks on current day disruptions. As a thought leader on LinkedIn, Ms Ong regularly writes opinion pieces and shares them on her account.  This powerful businesswoman has certainly swept us off our feet when it comes to B2B influence.
Prakash Somosundram – Founder of XSQ: Blockchain Infrastructure and Investments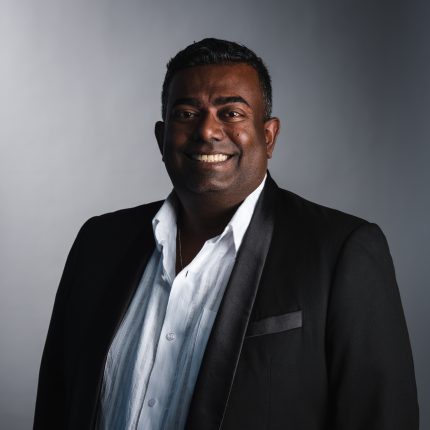 Industry Vertical: Blockchain Technology/ FinTech
Mr Prakash Somosundram is an entrepreneur. This is the best description I could think of when describing him. In 2016, he helped a company in Sweden and it got listed in NASDAQ OMX. He is currently the founder of Pealo Pte Ltd, the director of XSQ, the co-founder of ADITUS Network and an advisor to Viola.AI and Lalaworld Pte Ltd. What more can we say about his entrepreneurial spirit? His current interest lies in the field of blockchain and cryptocurrency – both hot topics in the finance world today. Prakash's expertise lies in developing businesses and his business provides consultancy services. Besides his involvement in the FinTech industry, Prakash was also the vice-chairman of the Board of Trustees for ACE (Action Community for Entrepreneurship) Ltd. For those interested in blockchain and cryptocurrency, you will be able to hear Prakash's opinions on .
Anthony Tan – CEO & Co-Founder of Grab

Industry Vertical: Transport
How can we forget Anthony when we are talking about B2B influencers in Singapore. Anthony Tan is the CEO and co-founder of Grab. Grab is a popular ride-hailing company that has expanded its business into the Southeast Asia region. This company needs no further mention of its success and achievements throughout their years of operations. Anthony is definitely influencing business executive's opinions and currently, he has 27,709 followers on hearing his thoughts. He regularly shares his thoughts on transportation and mobility in the region, and talks about digital transformation. Anthony is also a popular pick to speak at events advocating innovation, technology and mobility. Although Anthony preserves his personal life fairly well on social media (he privates his twitter account), however, you can follow Grab's Facebook account for more updates on the latest development at Grab. Anthony is certainly a B2B influencer in Singapore you will want to follow!
Lim Der Shing – Cofounder of JobsCentral and AngelCentral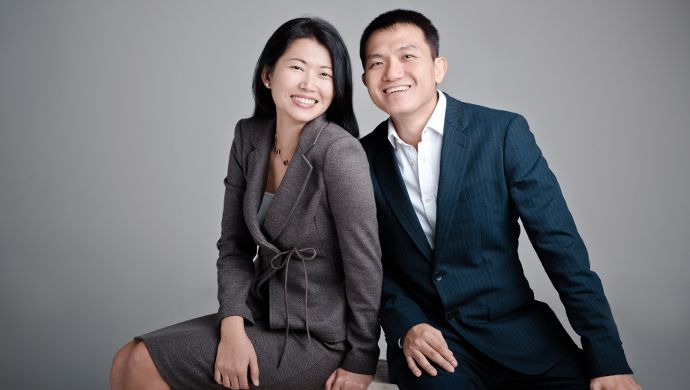 Industry Vertical: Startup Investment/ HR
As part of the founding team at JobsCentral, Lim Der Shing helped grow the popular career search portal for 14 years. In 2011, US-based CareerBuilder acquired JobsCentral and they are now found in 3 countries regionally.  Currently, Mr Lim runs AngelCentral together with his cofounder Huang Shao Ning. Together they are active angel investors and have invested in over 30 regional startups and VCs. Mr Lim currently sits on the board of ITE. He was the main committee member and co-lead the startup workgroup under the Committee on the Future Economy.  His presence on the social media platform is relatively smaller, however, he runs a blog and writes articles regularly. Mr Lim was recently featured on the Sunday Times and went on radio station MoneyFM. As an angel investor, Mr Lim's favourite topics are on those related to startup investment, entrepreneurship and startup management. Additionally, he conducts workshop on angel investing. For tips on angel investments and entrepreneurship, do visit his blog.
Future of local B2B influencers
In conclusion, the B2B influencer scene may be small locally. But there is great potential in the local market. There are increasingly more influential business leaders rising up from this small island. We hope that more leaders would rise up and put our small island on the global stage. Finally, this list of B2B influencers is definitely not conclusive as there are more out there. This article serves as an introduction to some of the many B2B influencers found in Singapore.
Are there B2B influencers in other industries that you would like to know about? Do let us know in the comment section below and we will be sure to answer them!