With the rapid changes brought about by the rise of the COVID-19, many businesses find it a struggle to adjust to the circumstances. Marketers and digital creators are no exception.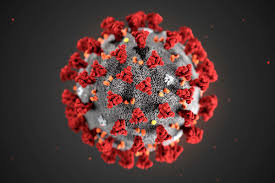 The impact of the COVID-19 outbreak on the influencer marketing industry
As the impacts of the coronavirus pandemic can be felt by all businesses globally, the players of the influencer-marketing industry try their best to adapt to the situation. 
Facebook announced that they have seen a tremendous increase in the usage of Facebook Messenger and engagement on sponsored content is increasing as Instagram usage has increased by over 40%. This provides a much better opportunity for brands utilizing social media and influencer marketing to engage their customers in the online space.
With increased screentime and attention spent on social media platforms, more than 80% of influencers shared that their engagement rate has increased from their followers. At times like this, the followers are looking for familiar faces that they trust such as families, friends, and influencers they follow who provide a sense of normalcy just like the period before this pandemic.
This is a good time for brands to leverage influencer marketing, especially if they have not tried it before. This is because most influencers have lowered their rates as they know that businesses are affected by this pandemic and marketing nonetheless must continue in the social media space.

Direct Impacts of the coronavirus
Offline to online budgeting
More brands and marketers are slowly realising that terrific results influence marketing can produce. Upon noticing this, 67% of marketers are planning to increase their budgets in the next 12 months, particularly on Instagram.
Again this could be because of the current situation. But if things go smoothly, customers and marketers may see online marketing and online shopping as a long-term option. 
Increasing their online budget would not only help boost brand awareness, but it can also help reach new audiences and improve brand advocacy. Influencer marketing is also quickly becoming a key channel for many marketers.
Fitness-based influencers and Big Brands
While the travel-focused influencers take a hit because of the coronavirus outbreak, an unlikely candidate rose above the rest.  There is an increased interest in at-home workout programs amid the pandemic. Some of these fitness creators have witnessed an increase in their sales and their overall engagement.
Many companies like Adidas and Nike found success in their partnerships with Apple and FitBit. In case you have forgotten, each of them made fitness-gadgets the norm. From Apple Watches to FitBits, these Digital Fitness industry titans made a staggering $3.6 billion in 2019.
Now along with this crisis, many people were inclined to take this stay-at-home as an opportunity to have some exercise. Digital fitness brands that offer remote fitness services to their customers stood up on top of the food chain. 
Lucky for some, social distancing doesn't mean completely cutting off your social interactions. There are apps 8Fit, Centr, and Runkeeper that allow you to share with your friends your workout progress. The app, Runkeeper, allows users to create a group to track each individual's progress! For those feeling lonely in this trying time, maybe pick up an exercise regimen with your friends to stay in touch.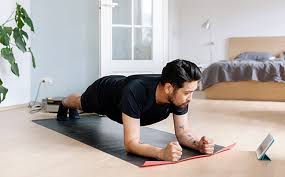 Influencer Marketing Benefits for the Consumer 
Global pandemic or not, people still need their products and services. And businesses being businesses, still have to satisfy those demands. When all that comes into play, many factors need to be considered, like jobs and cash flow for employers. 
A brand will be most successful if they manage to spot this one neat opportunity. Influencer marketing. The core value of influencer marketing is that it benefits consumers. Other than the main intention of gaining popularity, influencer marketing that benefits the consumers will help your brand earn respect too. 
Influencer marketing has an edge over other forms of marketing. Influencer marketing makes it easier to express social awareness. After all, many consumers can relate better to an influencer rather than a corporate image.
Influencers to spread awareness
Influencer marketing revolves around consumers listening to influencers. If the influencers could spread the right message, such as good hygiene practices, awareness could be shared easily. Promoting your product while an influencer throws in a few hygiene tips is one way of raising positivity and respect for your brand.
The Finnish government even endorsed a list of influencers officially. Their aim is to help spread awareness of the COVID-19 situation. Also a trivia fact, this makes Finland the first country to use influencers as their 'key workers'. Finland obviously sees the value and capability of influencers in spreading information in a crisis. 
Learn more on how to work better with your influencers, click here.
In other countries…
Influencers on YouTube also made use of the whole stay-at-home situation as a way to generate more views on their videos. They got creative with the relevancy of the topic and turned it into a form of entertainment for their audience.
One popular example is the Sidemen channel, making a video '#StayHome'. This British YouTube Gaming channel encourages the right message given the situation, persuading all of us to stay at home. The Sidemen channel also stated that all advertisement revenue earned from the video would be donated to the NHS in an effort to mitigate the impacts of COVID-19.
If you are interested in the gaming part of YouTube, click here to learn more.  Find out more about the Singaporean YouTubers sector here.
Silver lining
While it's true that many companies are suffering from the offline operation, they can see a rise in online engagement.
This is likely because government bodies have implemented strict regulations to stay at home. And with this whole staying at the home ordeal, people tend to look for sources of entertainment and their most convenient source? Social media. 
Many factors play a role in determining an influencer's worth in social media. One of their most important factors is their engagement rate. Engagement rate is a multiple of a hundred from total engagement over total followers. 
It's easy to choose an influencer with a million followers, but if their posts do not garner sufficient engagement rate, your money is probably better spent on other influencers. You can read more about the top influencers to follow in 2020 here.
Conclusion
All in all, it voices down to how a company views the situation. The coronavirus outbreak is most definitely an opportunity for a company to change their marketing strategies. Companies can also capitalise on this situation by hiring influencers to spread the right message to improve their PR.