Have you ever seen couples that make you simply go "awh! They are so cute?" We are sure you certainly have seen an extremely adorable couple pictures on Instagram.
Terms like Insta-boyfriend or even IG husband have become popular in recent years. They refer to significant others that help influencers to take the pictures you see on social media.
Today, we will go further to talk about some of the top couple influencers we see on social media. These are the 8 couple influencers you might want to keep a lookout for in this coming year!
Top couple influencers: #1. Mongchin Yeoh and Matthias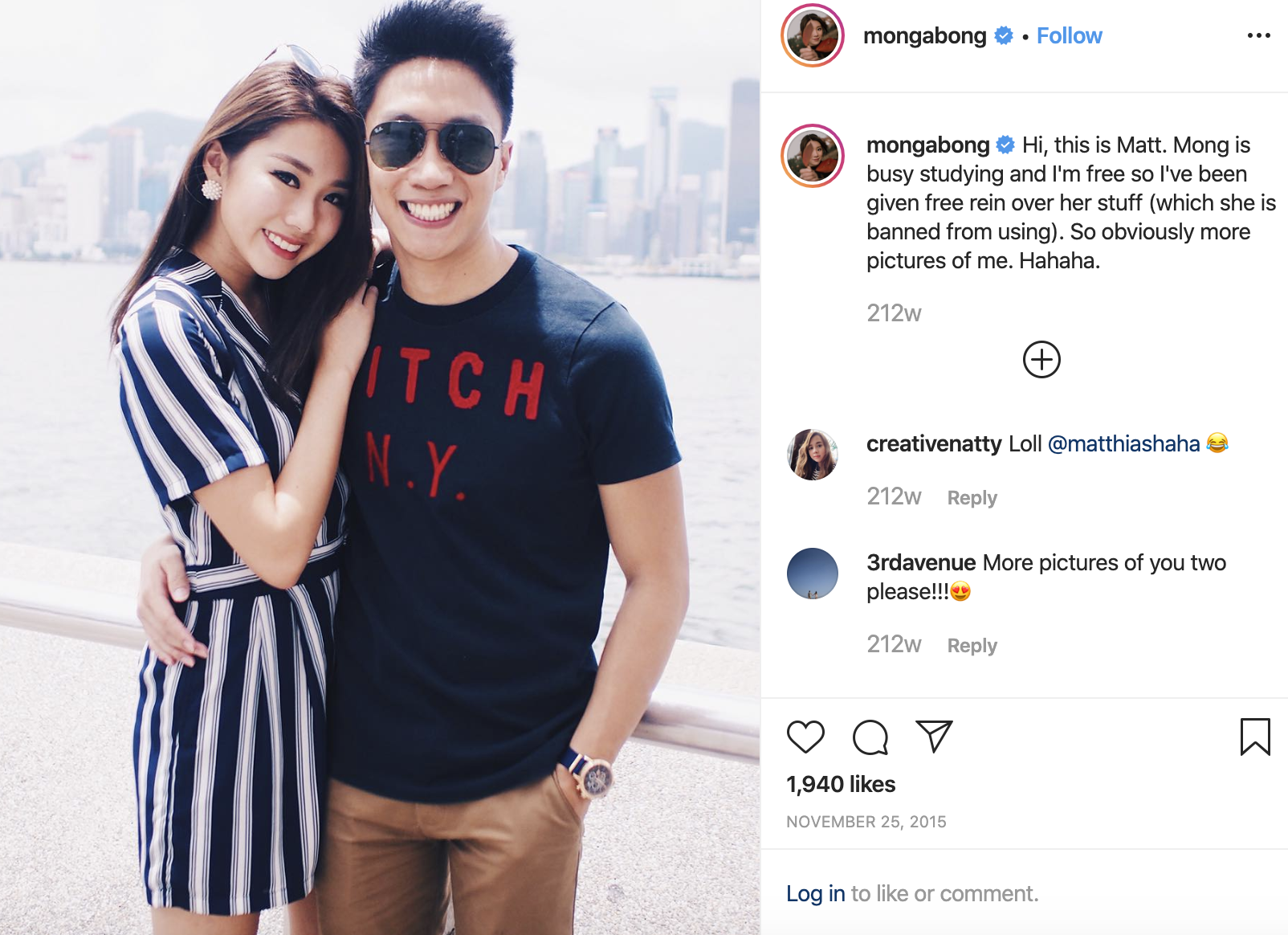 Firstly, we have Mongchin (@Mongabong) and her husband, Mathias (@matthiashaha).
Mongchin is a local influencer that has won the hearts of many with her exciting content on various social media platforms. She is popularly known for her beauty, makeup and skincare tips and tricks.
Do check out her Instagram for cute pictures of the couple!
Top couple influencers: #2. Lauren and Jack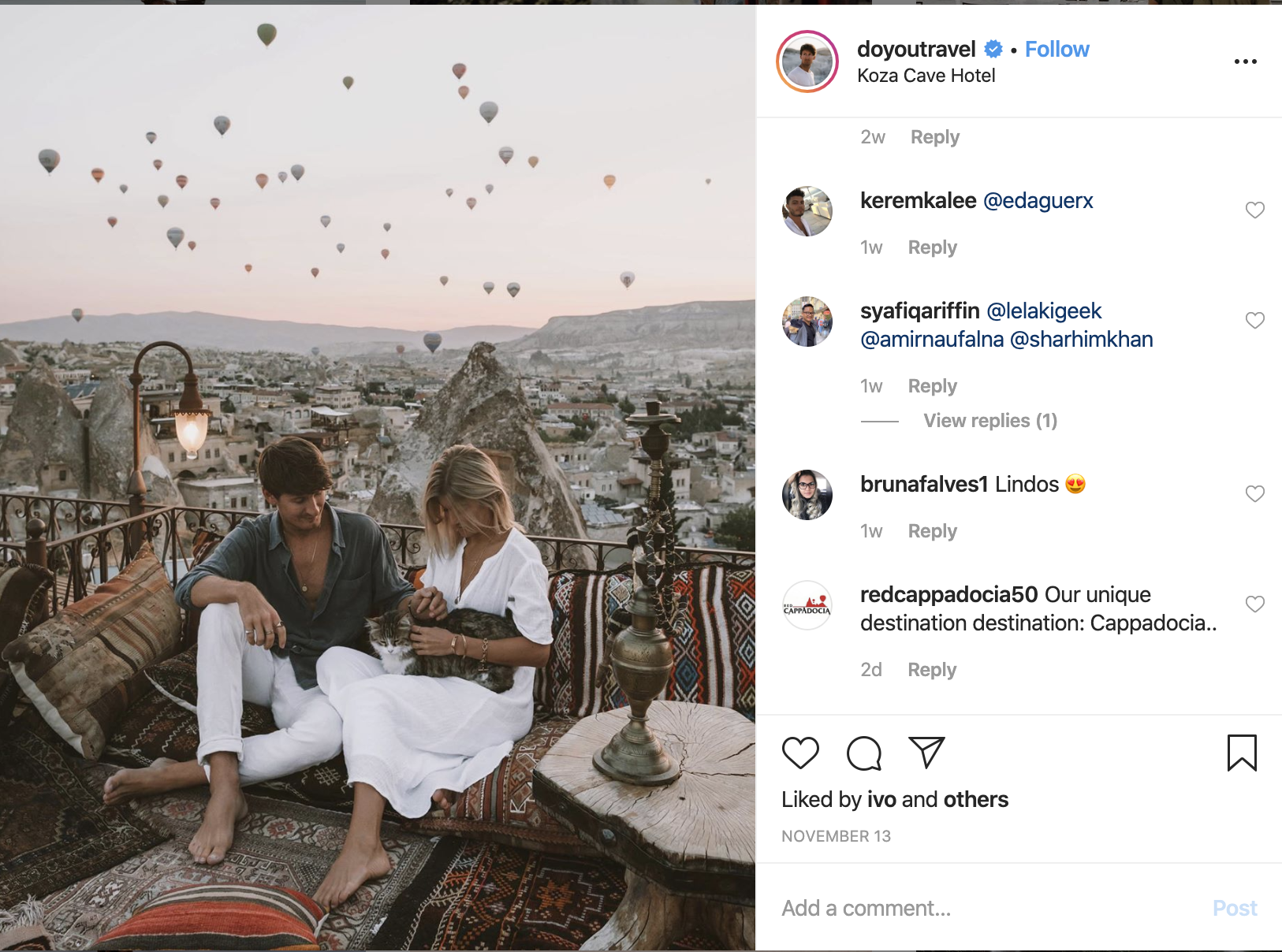 Secondly, we have a couple that are both travel influencers, Lauren (Gypsea_Lust) and Jack (@doyoutravel). You can consider this couple as macro influencers as they both have over 2 million followers on Instagram. Together they have almost 5 million followers which make them ideal for getting the word out about an issue or a brand.
To add on, Lauren and Jack are certainly no strangers to couple collaborations when it comes to brand deals. Therefore, they certainly have mastered what their followers are liking and are very experienced when it comes to collaborations.
Lastly, if you are just interested in travel influencers, do check out the social media accounts of this power couple. They can be often seen travelling to exotic locations and taking mesmerizing shots for their followers.
Top couple influencers: #3. Jake and Tana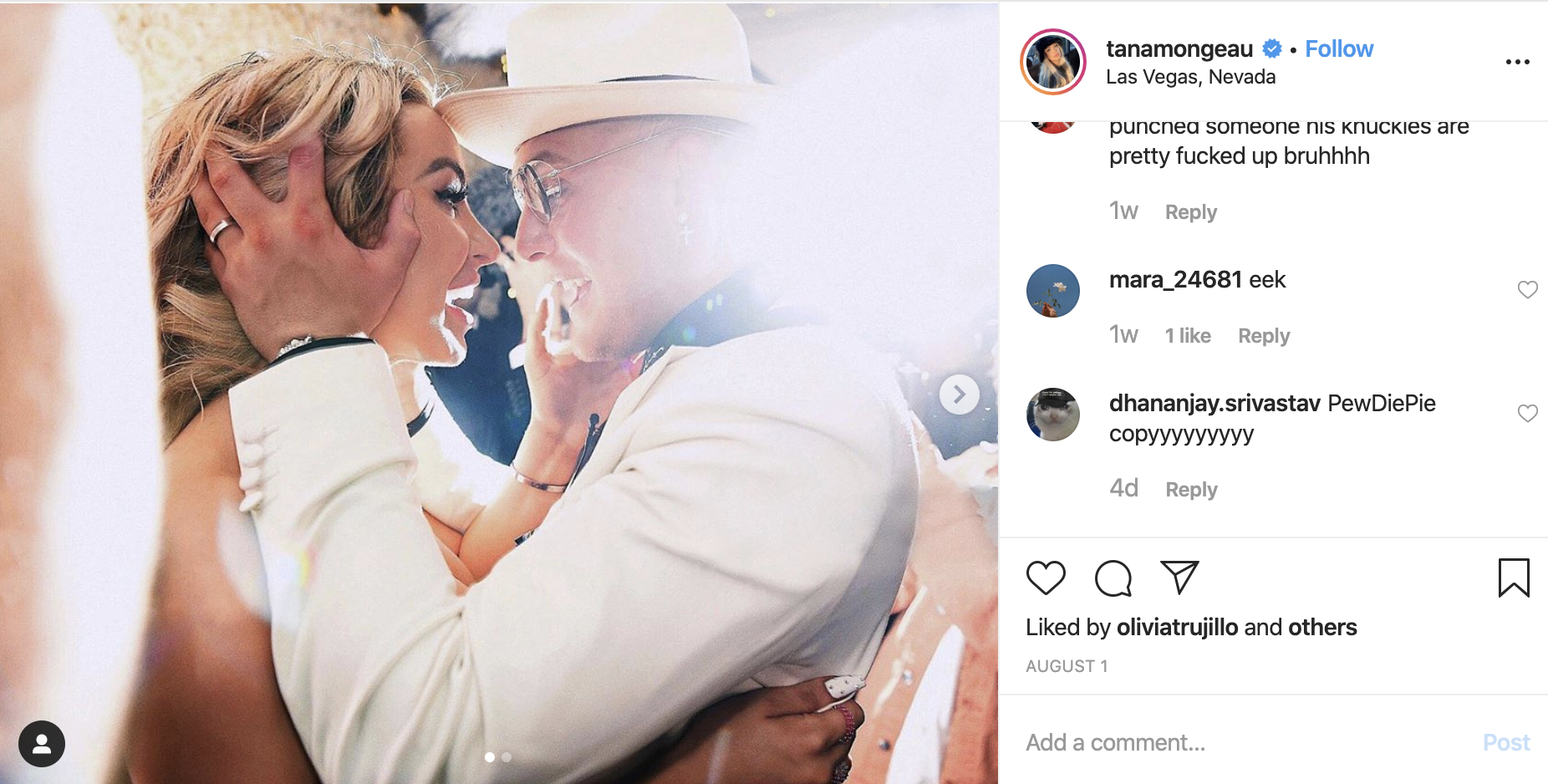 Thirdly, we have YouTube stars, Jake and Tana. You might know them as Jake Paul and Tana Mongeau, but this newlywed influencer couple certainly needs no introduction.
For those of you that do not know, Jake and Tana Paul are newlyweds that have shaken the internet with news of their wedding. They tied the knot about half a year ago and the whole process was documented on social media.
Tana can be seen getting ready for her wedding on her YouTube channel. The couple (both Jake and Tana) made use of multiple social media platforms to share with fans the incredible experience of getting married.
Do check out their YouTube channels which includes an hour-long video about the wedding process!
Top couple influencers: #4. Bibi and Julian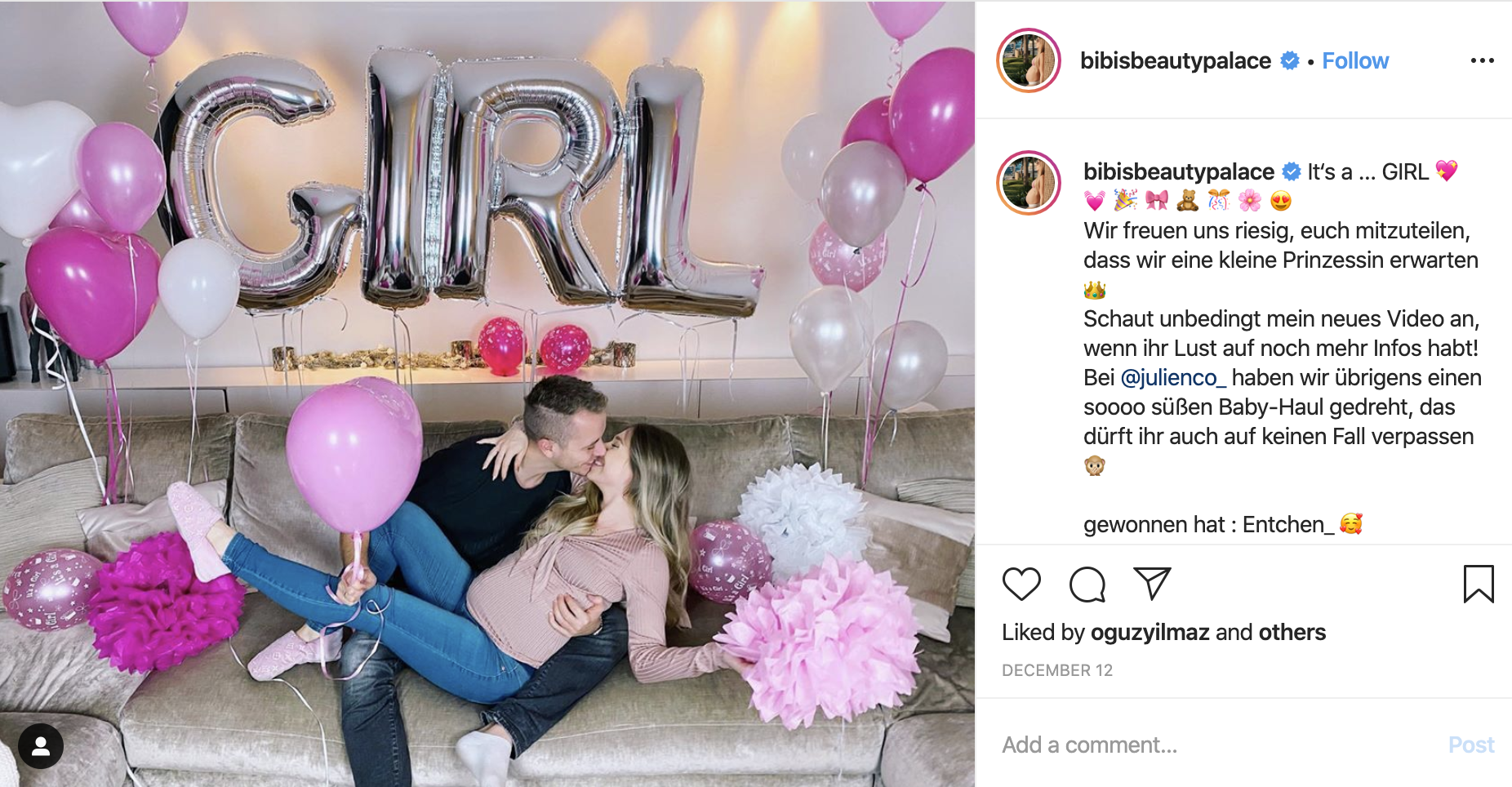 Bibi (@bibisbeautypalace) and her husband Julian (@Julienco_) are the epitome of cute Instagram couple. Just like Lauren and Jack, Bibi and Julian are both macro influencers. Bibi has 7 million followers on Instagram and Julian has over 5 million followers on the platform. Therefore, they are often termed one of the 'most successful German influencers out there.
Fans of the couple will be delighted to hear than Bibi is now expecting their child. They certainly have come a long way since their first date in 2009.
Do check out both their social media platforms to get the latest updates of Bibi's pregnancy and cute family photos!
Top couple influencers: #5. Maren and Tobias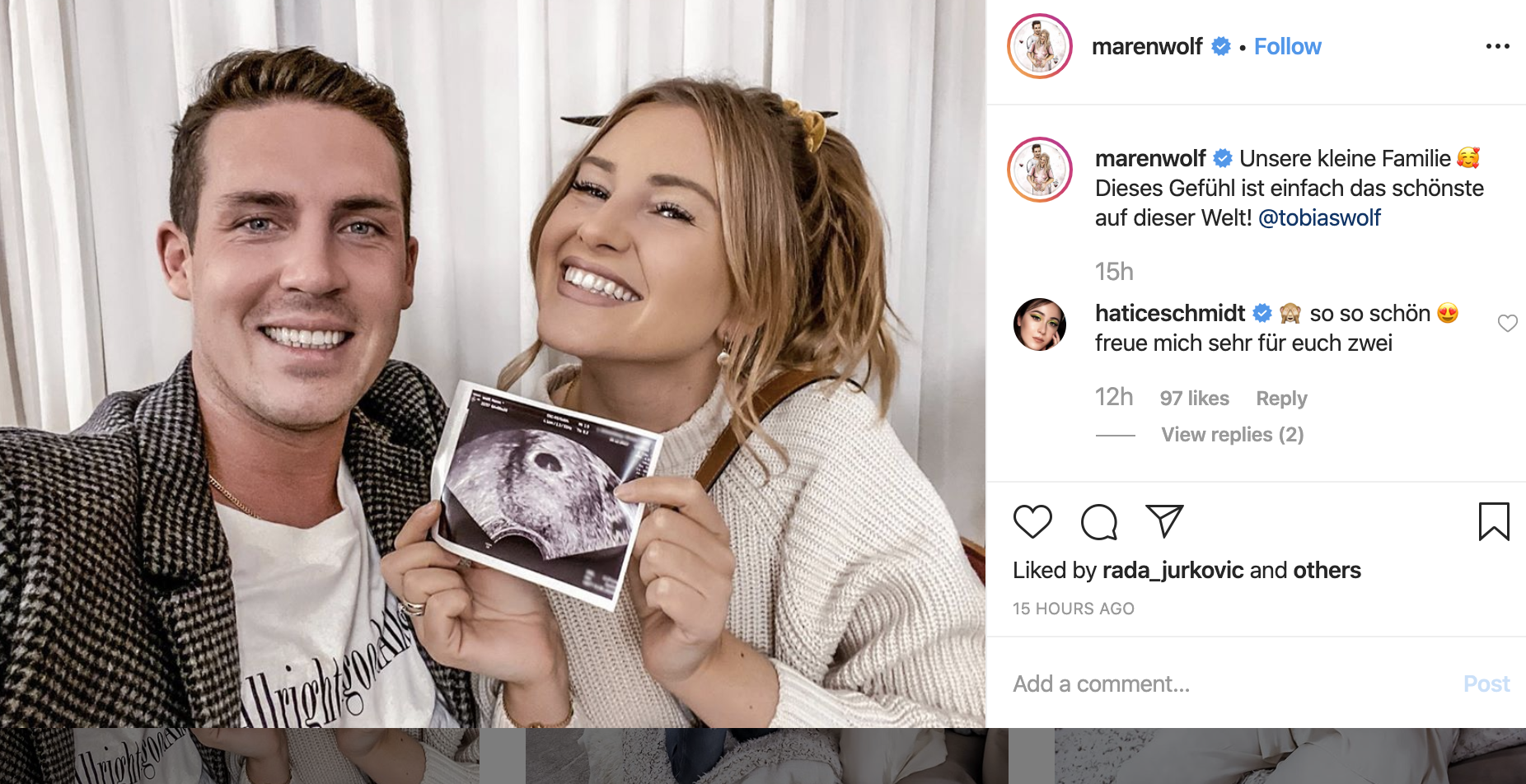 Next up, we have another married influencer couple, Maren (@Marenwolf) and Tobias (@Tobiaswolf). Just like Bibi and Julian, this pair of german influencers are also currently expecting a baby!
In one of their more recent posts, the couple can be seen holding a picture of an ultrasound and smiling brightly into the camera. You can certainly tell how delighted they are to be welcoming their new baby into the world.
Top couple influencers: #6. Safiya and Tyler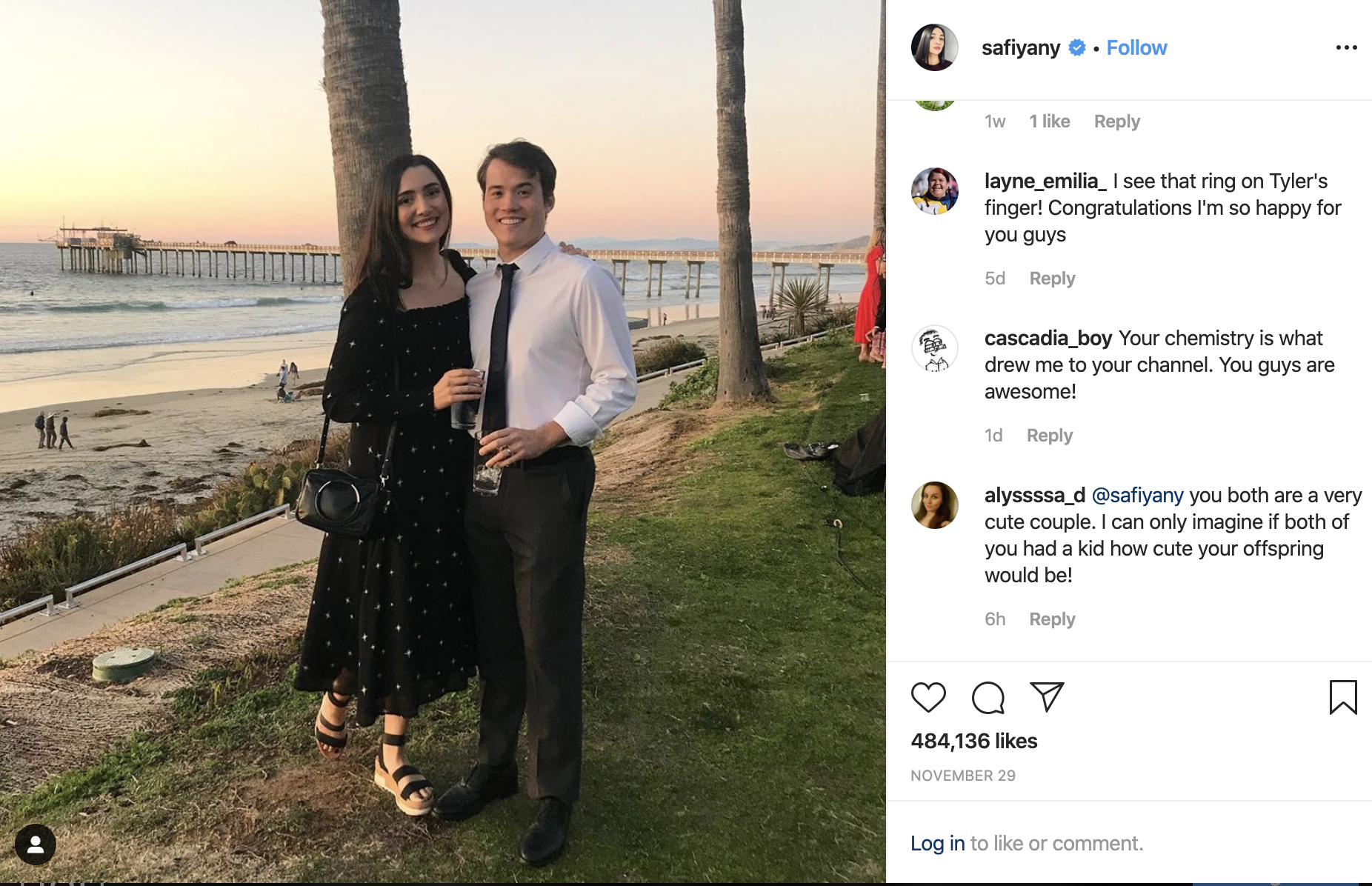 Moving on, we have one of YouTube's favourite couples, Safiya (@safiyany) and Tyler (@tylerlwilliams29).
Fans of the couple heard about the couple's engagement a few months ago. This, therefore, explains the many wedding-themed related videos on Safiya's YouTube channel (@safiya nygaard).
For new fans out there, this couple is no stranger to social media. They used to appear in couple related videos under entertainment company, Buzzfeed's channel. Today, Safiya owns her channel where Tyler is often featured in her videos and also helps her with the filming process.
Safiya's recent video showcases the couple attempting a massive wedding cake with as many flavours possible. The video might be close to 40 minutes long. However, every single minute is interesting and is certainly good entertainment. Do check out Safiya's channel for one of a kind content!
Top couple influencers: #7. Melody and Randall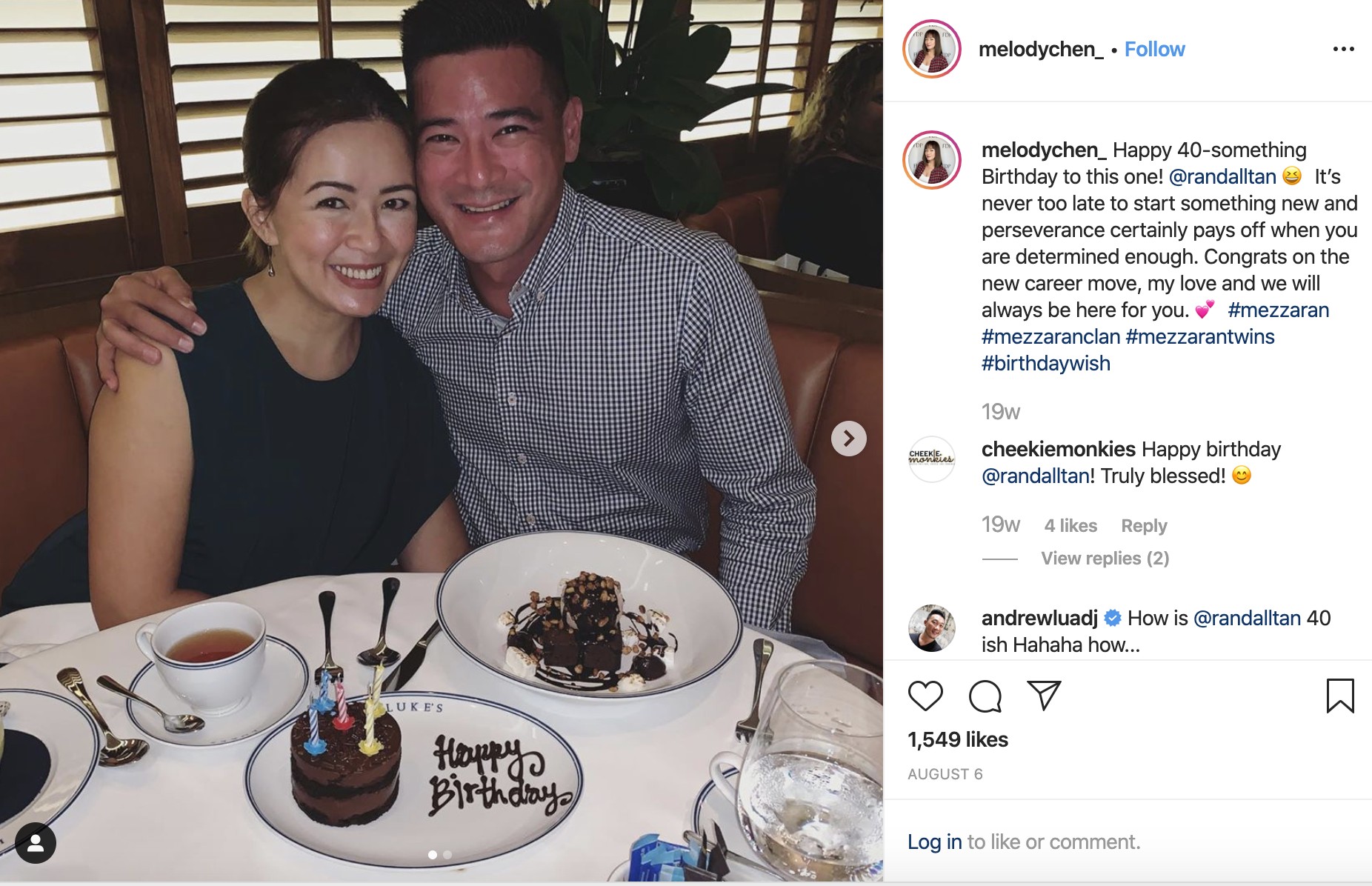 Next up, we have another Singapore couple influencers on the list, Melody Chen (@melodychen_) and Randall Tan (@randalltan).
Melody is an actress as well as a TV and radio host. Similarly her husband Randall is also in the same industry and works as an actor and host.
This couple and their 2 very adorable children can be seen on their social media platforms. From events like national day to family trips to the pool, Melody often documents her lovely family on Instagram.
Top couple influencers: #8. Jamie and Rupert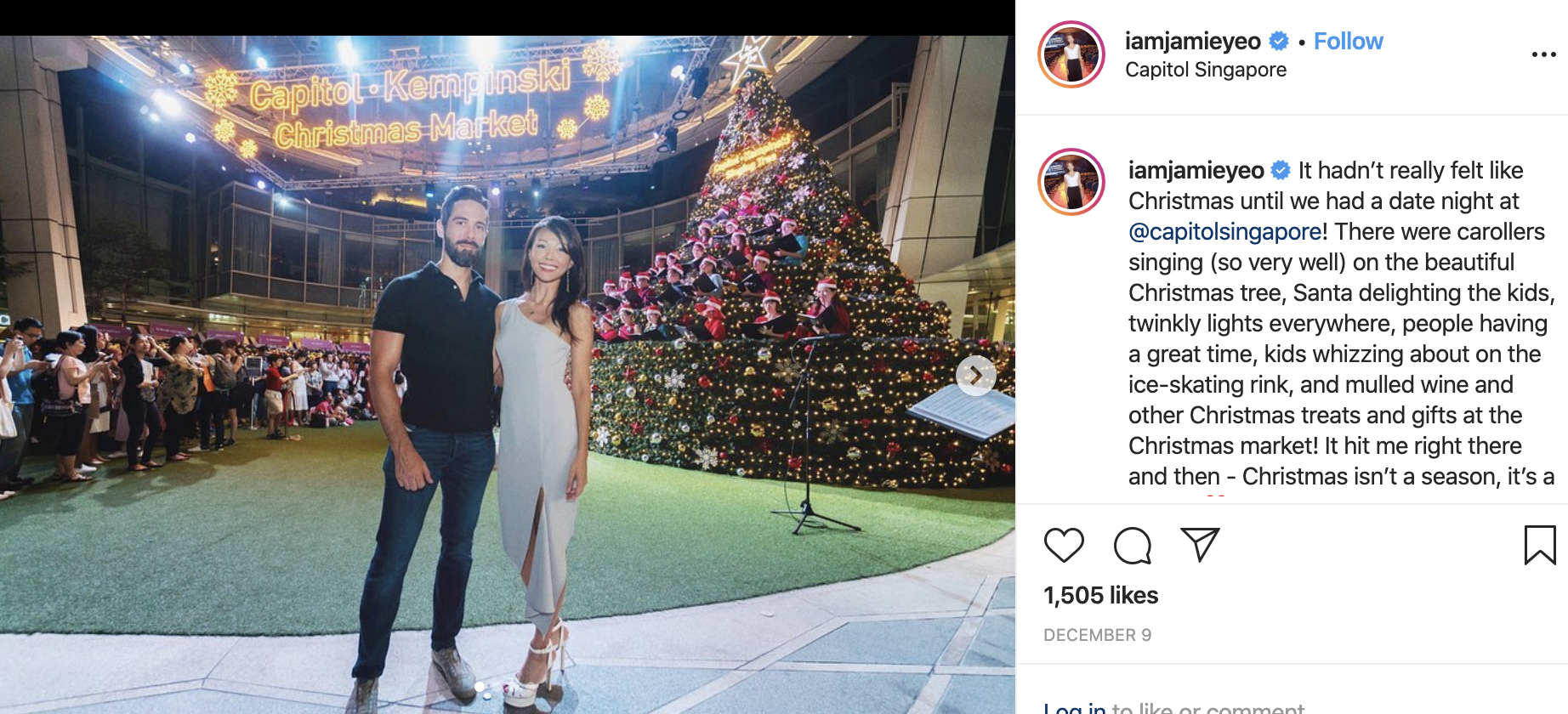 Lastly, we have Jamie Yeo (@iamjamieyeo) and her husband, Rupert (@urbanfarmerly). They are another married couple with 2 adorable children. Jamie is a successful mother, an emcee as well as a voiceover talent. Her husband Rupert is an urban farming enthusiasts which explains many of the pictures online that features the family of 4 amongst greenery!
If you are interested in learning more about influencer marketing, do click here. There are also related articles which showcase some of the top influencers in each respective category.
*The respective pictures in this article do not belong to Kobe Global Technologies*
Conclusion
In conclusion, couple influencers are getting increasingly popular, as seen by the number of followers many of them have. We might not have covered every couple influencer. However, we think that the 8 couple influencers on this list are certainly worth checking out!
Sources
https://www.shape.com.sg/lifestyle/12-singaporean-celebrity-couples-that-are-relationshipgoals/