Many of us have new year resolutions of getting clear skin. We ask for recommendations, search for reviews, and even spend hours comparing the different reviews – all done to search up on the ideal skincare routine to invest in.
However, there's only so much you can trust in online reviews. Moreover, many of these online reviews are by non-locals. Who truly knows if the products are suitable for consumers weathering the hot and humid weather of Singapore?
Nothing gets as real and raw as our own skin. Hence, it is not uncommon for us to dwell and contemplate before making a purchase decision. Therefore, today's article provides a possible solution to our skincare and beauty woes. If you are interested in beauty and skincare, why not check out these authentic reviews from these 7 beauty influencers we will be talking about?
Beauty influencers Singapore: #1. Germaine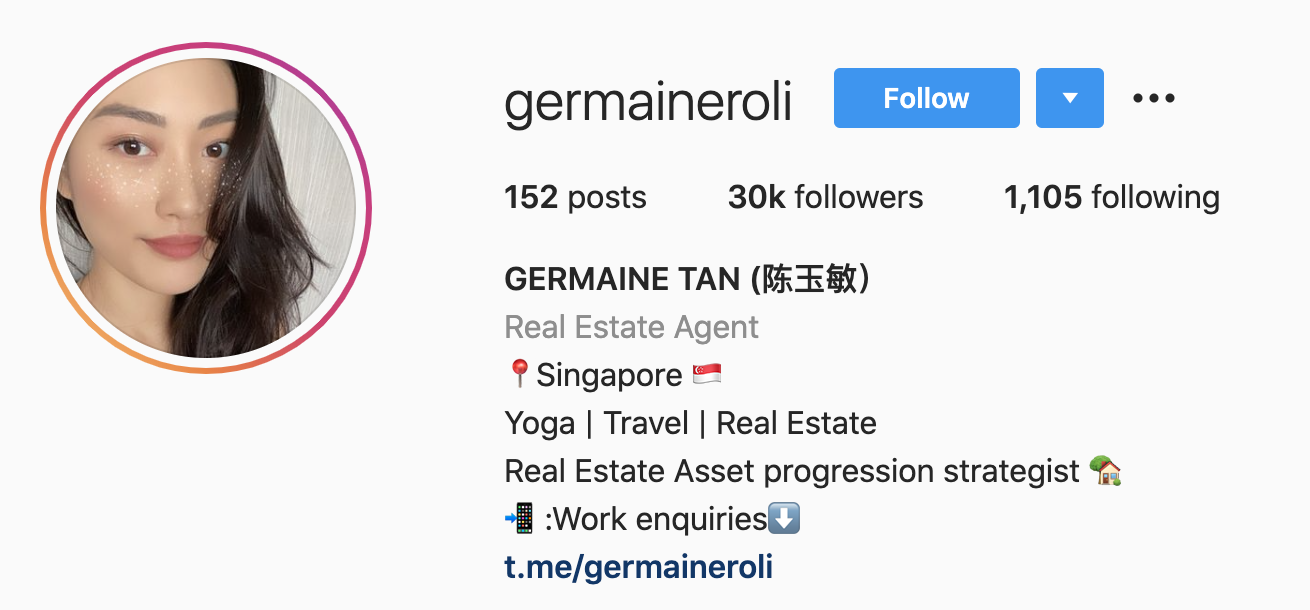 Firstly, we have Germaine (@germaineroli), who is a beauty and skincare influencer. Apart from her job as a social media influencer, Germaine is also a property agent. Additionally, she is also an influencer who focuses on beauty that is holistic. Apart from skincare, she also spends her time exercising.
If you are interested in Yoga, her Instagram is one to check out. Her glowy skin captures the essence of beauty influencers. From skincare to fitness and even to meditation and mental health, Germain's Instagram contains all the secrets to having skin that radiates a healthy glow.
Beauty influencers Singapore: #2.Rachael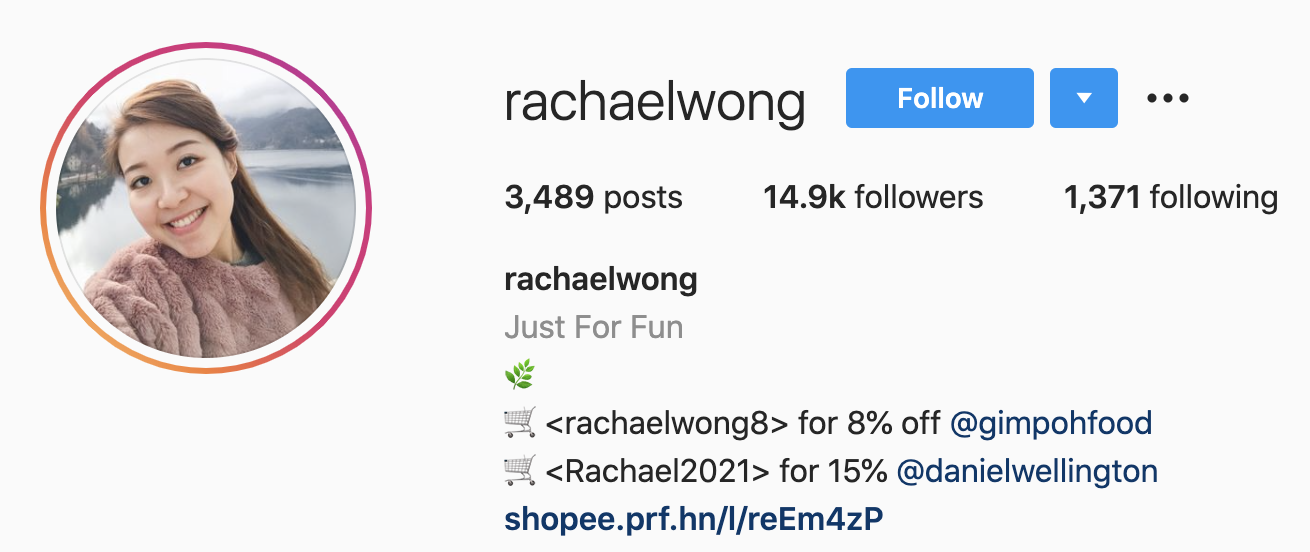 Secondly, we have Rachael (@rachaelwong), who is a skincare influencer that is popular with many brands.
Her highlights reveal her love for travel, people and ultimately – beauty. From skin care treatment to beauty products, Rachel is no stranger to it all. She is also very experienced with brand collaborations. In fact, apart from beauty products, she also has content related to food and travel.
Rachel shows us that, with the experience comes skills that will allow product placement to be natural. Additionally, although the brands that Rachel collaborates are from different industries, Rachel is able to skillfully adapt her postings to the specific product and brand.
Beauty influencers Singapore: #3. Valerie


Thirdly, we have Valerie (@Valerie Lim), who apart from being a beauty influencer, is also a parent to an adorable toddler.
Like many other influencers on this list, Valarie is one who wears many hats. Apart from her social media account, she participated in Miss Universe Singapore back in 2011 and is currently the director of Miss Universe Singapore.
Despite her beauty and her success in the industry, her profile exhibits her down-to-earth nature. From everyday family pictures to barefaced pictures with no makeup, Valerie is the epitome of natural beauty.
Additionally, she is also a sustainable beauty influencer, having collaborated with sustainable beauty brands Ohmmmcare, the haircare brand that is plastic-free. Therefore, if you looking for a beauty influencer who is also a parent, and you enjoy quiet and aesthetics with earthy tones, Valerie is the influencer to check out!
Beauty influencers Singapore: #4. Linny


Fourthly, we have Linny (@linnylinna), who is a beauty influencer with impeccable skin.
When we talk about beauty, we think of one country, and that's Korea. Linny's aesthetic is very similar to K-beauty. From her flawless skin to the quaint mood that her feed exhibits, it seems that Linny fits the image of many of our beauty brands out there – simple, raw, and authentic.
Beauty influencers Singapore: #5. Shina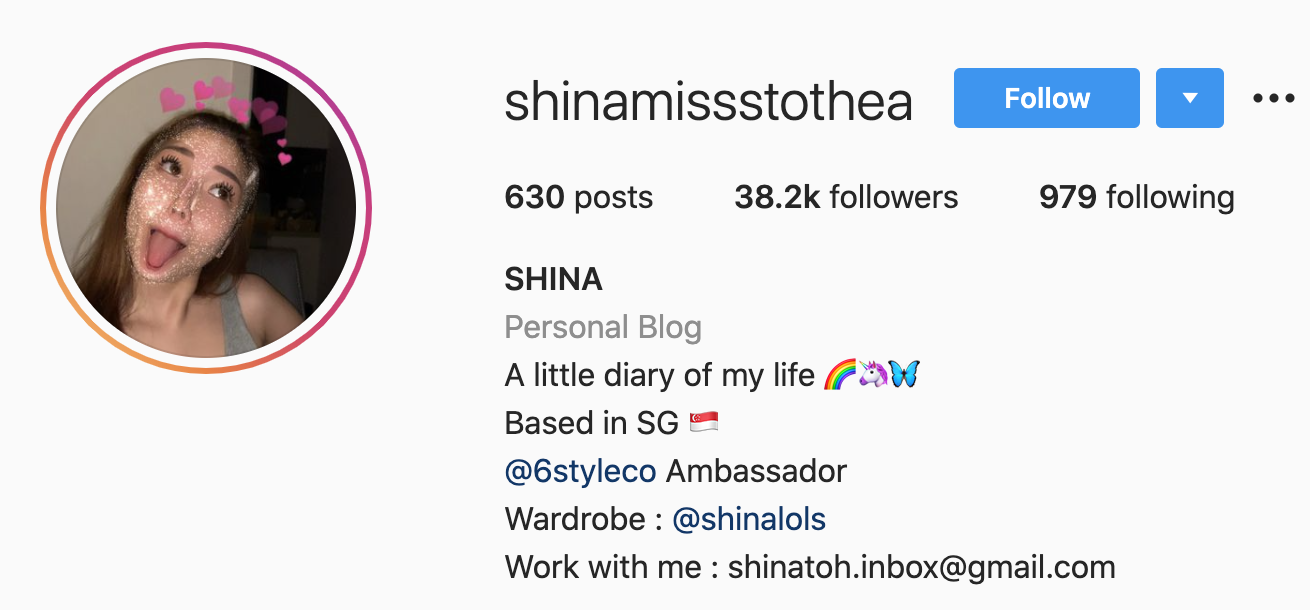 Next up, we have Shina (@shinamissstothea). At first glance, Shina's profile stands out from the rest of the beauty creators – and that's due to her bubbly online personality that is apparent from her content. From her bright smile to her flawless skin, it is no wonder why brands enjoy working with Shina.
Shina is an example of how beauty influencers do not need to fit a certain image. Beauty does not only have to be about routine, it can be fun at the same time. Depending on the brand image you are going for, having a variety of influencers to use your products and talk about them online will provide a different angle to your brand.
Beauty influencers Singapore: #6. Wirda Elliesa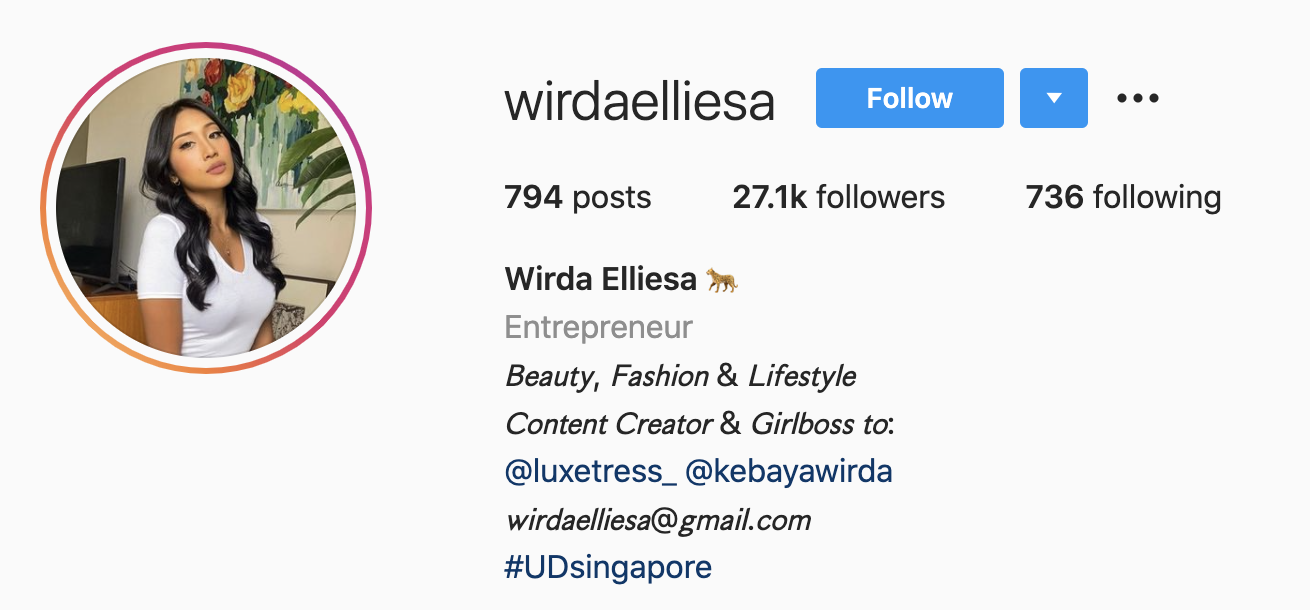 Moving on, we have Wirda Elliesa (@wirdaelliesa), who is the epitome of sophistication. Wirda specialises in content related to beauty and fashion. Her elegance is apparent from the style of her pictures. From vintage dresses to posh evening gowns, she is the expert at all things fancy.
Apart from Instagram, Wirda is also active on Tiktok. Her social media strengths can be witnessed by her versatility in staying active on both platforms.
Beauty influencers Singapore: #7. Kexin


Lastly, we have Kexin (@kextay), who is a musician that also composes her own songs. Apart from her passion for music, her Instagram account exhibits her interest in health and wellness. From cycling trips to yoga, her active lifestyle has been documented online.
With her many responsibilities and priorities, we wonder how she achieved the glowy youthful skin she has!
Conclusion
In a nutshell, these are 7 beauty influencers that you can check out if you have the intention to run beauty campaigns involving social media influencers. As you might have noticed, there are many types of beauty influencers. The different styles and tones that each influencer uses are unique. Therefore, do your research before picking the beauty influencer that is the best fit for your beauty campaigns!