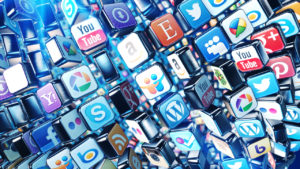 Going into social media management without external tools is akin to going into a gunfight with just a knife. Hence, it is recommended that marketers focus on developing the best angles to engage audiences as the digital realm is getting ever-competitive and crowded.
Canva
Who says you need to hire a designer to create visually attractive creative images? Canva does just that – by allowing anyone to create pretty banner ads, flyers, mailers, and everything in between. Despite templates being generally free, charges apply for stock photo usage.
Infogram
As we all know, infographics are one of the best ways to convey a large concept to clients. As such, the simpler you explain things, the easier it is for people to love and understand you. Thus, by making creating infographics and even interactive maps easy, Infogram helps you communicate data and complex ideas in a visually engaging way.
VSCO Cam
Using Instagram to engage visually inclined audiences? Instagram's filters and art tools may be rather limited, so VSCO is here to help as an Instagram image editor to help you create more aesthetic images for your audience.
Sniply
Sniply can help you drive conversations using others' content (i.e. linkes that you share). A customised call-to-action is added to any page on the web, thus allowing followers and customers to engage with every link you share.
Buffer.com
Save time managing your social media. Buffer helps social media account managers schedule posts, track content performance, and provides a one-stop platform to manage all your accounts. Get efficient and not fret over the small details!
Socialmention
Socialmention is a tool that helps you keep track of conversations and content about you. Think about it as media monitoring for micro-channels; you should know when you are mentioned so it is easier to target and engage those audiences