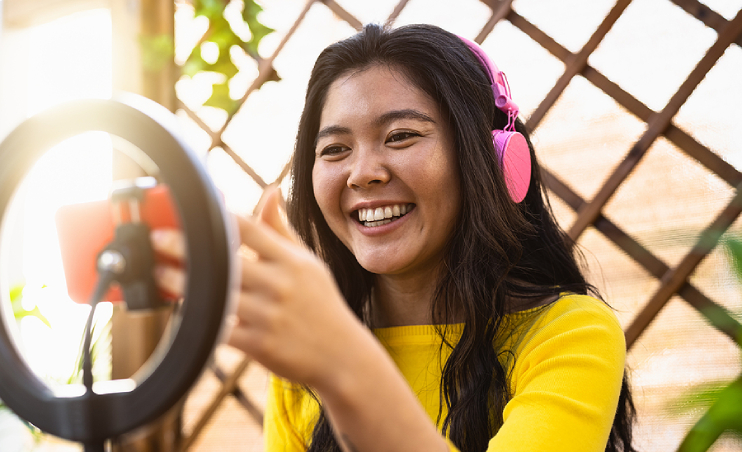 YouTube is considered one of the largest social media networks in the world with more than a billion of users. These users rack up billions of views by watching hours of videos every day. Being a popular and prominent social media platform, it is no wonder why many people wish to become a YouTube star these days.
Aside from giving you numerous fans, being famous on YouTube can also fatten your bank account. According to statistics, YouTube social influencers in Singapore can earn an average of S$3900 per month. However, as more and more people sign up to become a YouTuber, the competition for viewership has also become increasingly stiff.
If you want to earn millions of subscribers, garner billions of views, and build a successful career on YouTube, you need to create videos that will capture people's attention. Let us share some of fun, popular, and appealing content ideas you should try to grow your YouTube channel.
1. A Day In My Life
Many people love walking in another person's shoes. They like knowing what it looks and feels like to be another person even for just a day. Hence, "A Day in My Life" type of videos is one of the best content you should consider doing, especially if you want to establish a good connection with your audience.
As its name suggests, an "A Day in My Life" video basically just shows everything that you do in a typical day – from the moment you wake up in the morning until you go to bed at night.
This type of content is particularly effective if you are to target a certain class or group of people where you belong, such as law or medical students, artists or writers, athletes, and others. The key to making a successful "A Day in My Life" video is relatability. 
2. Tours
Tours are another classic YouTube content idea that will definitely give you the views you are aiming for. Many people love the idea of traveling and exploring places, and they usually go to YouTube to fulfill this at least virtually.
So, if you live in a city or town that boasts of popular landmarks, pack your camera equipment and give your subscribers a tour of these places now! If you know a little bit of history of these places, you can also talk about them in your video.
Aside from popular landmark places or tourist attractions, you can also choose to show off your home, office, or neighbourhood in your tour content. Just make sure to make your video as engaging and interesting as possible.
3. Challenges
Remember the planking? The Ice bucket challenge? The #InMyFeelings? All of these became viral challenges on YouTube that many social influencers tried doing for their channel. Jumping on the bandwagon and doing these kinds of challenges is another surefire way to rake viewership.
Challenge videos are a favourite of YouTubers. These challenges are usually funny and entertaining, and many online users intentionally search for them, especially when they are trending. If you want your YouTube channel to be always up-to-date, try doing these challenge videos from time to time. Just make sure the challenges you will do are safe.
4. DIY Videos
Do you love doing crafts? Are you handy around the house? Do you know a lot of know-hows? If yes, then Do-It-Yourself (DIY) videos are the best type of YouTube content you should be publishing. DIY videos usually work well because a lot of people love learning new things all the time.
DIY videos can cover a range of things, from creating useful crafts out of recyclable materials to fixing a broken faucet without the help of a professional. However, to make this type of video, you should have mastered the subject of your content. If your viewers see that you do not really know what you are doing, they will most likely skip your video.
5. Product Unboxing
Product unboxings and reviews are among the most popular types of content on YouTube these days. It has become a sort of practice for many consumers to look at reviews online before they make a purchase of the item they have been eyeing on.
So, if you want to increase the number of your YouTube subscribers quickly, considering doing product unboxings or reviews on your channel. Find out the latest gadgets, accessories, or other items that you can buy. Open the package in front of your audience and show your impressions about the product. The more detailed your reaction and review is, the better.
Conclusion
There are probably hundreds of content ideas you can try for your YouTube channel to increase your number of subscribers and boost your viewership. You will never run out of content to publish for as long as you remain creative, updated, and always on the go. By trying out new types of content from time to time, your YouTube channel will achieve the variety that it needs to gather a large audience.
Aside from making the latest and most fun types of videos, you can also approach a social influencer whose popularity will help you build an audience of your own in no time. Here at Kobe Global Technologies, we can connect you with the right influencers who can help you expand your YouTube channel easily and quickly. As the leading influencer marketing agency in Singapore, we turn brands and personalities into a magnet of fans and supporters!