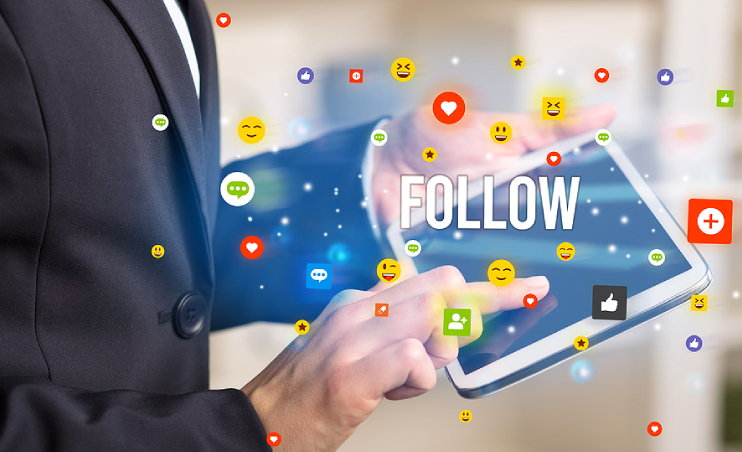 With the advent of the digital age, more and more customers are turning to online platforms, such as social media, to obtain information about the various products on the market before committing to a purchase. This trend has led to the rise of social media influencers, or as we termed them, Key Opinion Leaders (KOLs), as crucial marketing partners.
Due to the more intimate nature of social media, these influencers can establish a rapport with their followers. Having a familiar face tied to the social media profile also makes the connection more personal as compared to the brand logos seen in multiple companies' social media accounts. This is why the opinions of these KOLs hold greater sway over the public. To capitalise on their influence, numerous companies have begun to adopt KOL marketing strategies into their marketing campaign to attract consumers to buy their products.
However, with multiple influencers in this industry, choosing the best KOLs to represent your brand is crucial. As such, allow us to share the top five influencers in Singapore your company should keep an eye on.
Top Singaporean influencers: #1. Soh Pei Shi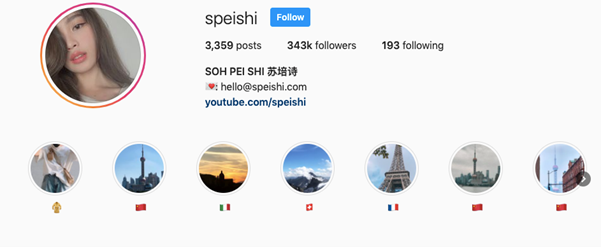 Pei Shi (@Speishi) is a lifestyle blogger, content creator, and YouTuber in Singapore who is best known for her hairstyling tips. She has also produced multiple contents focused on the beauty industry, making her one of the go-to influencers to promote a beauty product.
Due to the popularity of her various makeup tutorials and hairstyling tips, she has partnered with famous beauty brands in the industry, including Innovative Dermatological Solutions (IDS), Cleo Hair, and Sunsilk.
In addition to her beauty content, Pei Shi also posts regularly about her travel experience. Scroll through her social media page, and it is evidenced that she has been to multiple countries worldwide. The popularity of her travel content has led to several invitations to international Laneige events, where she shared her experience with her followers through a travel vlog on YouTube.
Top Singaporean influencers: #2. Ladyironchef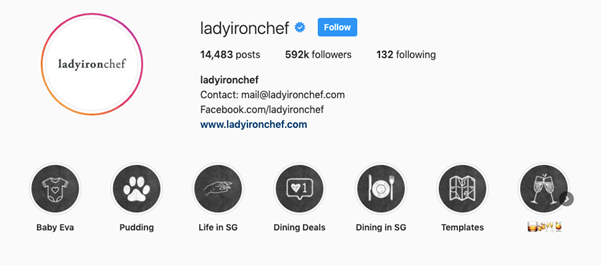 Singaporeans love to eat, so it is no wonder that influencers that focus on food tend to garner huge followings in Singapore. However, Ladyironchef stands out from the crowd due to its owner's, Brad Lau's (@ladyironchef) honest assessment of the food and dining places he visits.
Ladyironchef is one of the leading food and travel influencers in Singapore. It is so renowned that many restaurants in Singapore have used the brand's name to promote their dishes, letting the public know that their establishments have been featured on the Ladyironchef blog.
Brad has also formed another separate company where he has partnered with various successful brands, such as Disney, Singtel, and Resorts World Sentosa, to promote products and services he believes are beneficial to the public. His company's campaigns have even been featured in multiple media publications like ZaoBao newspaper, Cuisine & Wine Asia, and August Man.
Top Singaporean influencers: #3. Yeoh Mongchin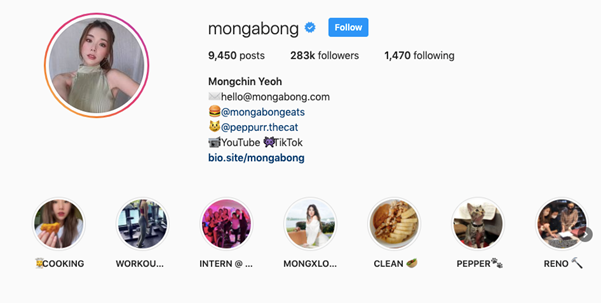 Mong Chin (@Mongabong) is a full-time blogger, YouTuber, and influencer that gained prominence for her freelance modelling work during her schooling days. Her makeup videos are some of the most popular beauty videos on Youtube in Singapore, establishing her as a beauty icon to her numerous followers.
Her recent collaboration with Italian shoe manufacturer Superga demonstrates her influence as the product sold out within a day. This success level for a local influencer was previously unheard of, and it showcases Mong Chin's sway over her followers.
Top Singaporean influencers: #4. Xiaxue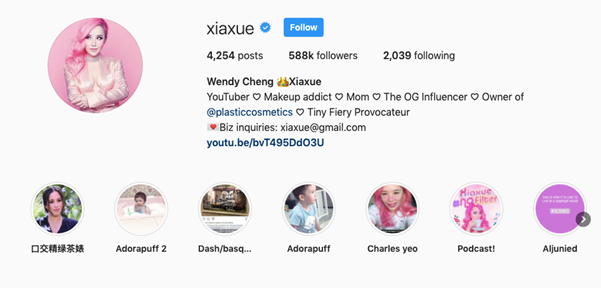 Xiaxue (@xiaxue) is one of the biggest names in the influencer industry, with more than 500,000 followers keeping up-to-date with her content daily. Famous for her makeup and beauty tips, Xiaxue has since transitioned to focus on parenting content after the birth of her child Dashiel.
Most of her current content features her journey as a mother and her child's daily life. Her partnerships reflect her evolution, with notable collaboration with MotherCare.
Due to her fame, Xiaxue has also been featured in numerous publications such as TODAY and The New Paper. Furthermore, her blog has garnered multiple awards due to its popularity among Singaporeans.
Top Singaporean influencers: #5. Georgina Poh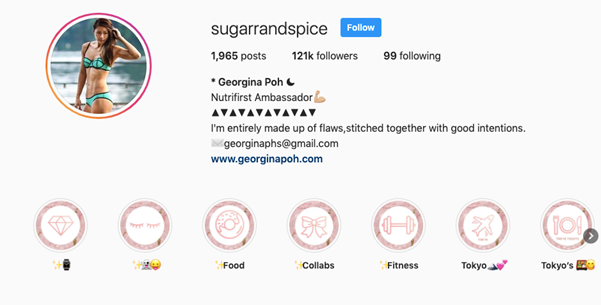 Georgina (@sugarrandspice) has accomplished multiple feats in the health and fitness industry despite her young age. Not only is Georgina a famous influencer on Instagram, but she is also a Nike NTC trainer and certified personal trainer.
Her dedication and desire to create a positive workout environment have inspired many Singaporeans to follow her content. Georgina's workout videos have even attracted the attention of famous sports brands like Nike. Her impact in this industry is undeniable, having been made the brand ambassador of Nike and Nutrifirst, as well as representing Singapore in Influence Asia as a health and wellness influencer.
Conclusion
This list spotlights the five exceptional individuals in the influencer industry, but it is by no means exhaustive. There are numerous KOLs in Singapore, with each of them catering to a specific niche. Therefore, it is crucial for you to find the right influencer that fits your brand's vision.
If you need help finding the right KOLs for your marketing campaign, it is advisable to engage the services of an influencer marketing agency in Singapore. Do not hesitate to reach out to Kobe Global Technologies at 6255 5662! Our team will be delighted to assist you in your marketing needs.
*The respective pictures in this article do not belong to Kobe Global Technologies*