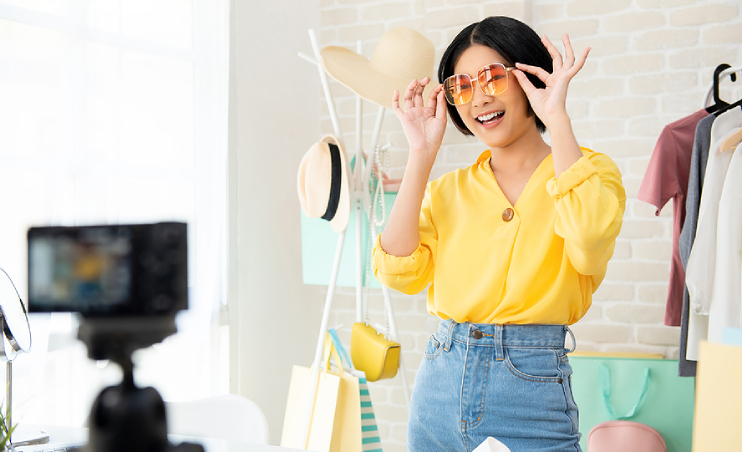 Ever since the pandemic hit our shores and our nation was forced into lockdown, consumers have turned to a host of digital platforms to meet their eCommerce needs. Brands have moved away from traditional marketing methods to stay relevant in their respective industries and fit today's digital landscape.
Businesses now operate virtually and invest a significant amount of time and resources into executing influencer marketing campaigns. This is because influencers play a dominant role in generating their brand awareness online. For your business to thrive and your customer base to grow, you must seek content creators who are adept at creating reactive content that can draw consumers to your site.
However, an influencer marketing strategy is more than just reaching out to any social media influencers in Singapore with a massive following on social media. It would be best if you chose the right personalities that correspond to your niche market and share the same audience demographic as you do. Furthermore, they must possess specific key attributes to deliver the best results for your business. Here are the top four characteristics brands should look for when recruiting social influencers.
Key attributes brands should look for in a social influencer: #1. Authenticity
When developing digital and social marketing campaigns, it is essential to keep authenticity in mind while building your strategy. Your influencer briefings should be geared towards the personalities and persona niches of the content creators that you choose. This way, they can create engaging content that fits their established style and rings true with their audiences.
Consumers constantly look to content creators for fair and honest reviews. These influential figures provide them with transparency around any sponsored content. Every Instagram post, story, and Tweet should be original – and every sentiment genuine. Beyond that, good influencers also only work with businesses that they love and support. By leveraging your influencer's credibility, you build positive brand awareness for your business.
Key attributes brands should look for in a social influencer: #2. Passion
A social media influencer is not made overnight. It takes time, dedication, and passion to amass a considerable following. Furthermore, getting to know their followers personally by interacting with them via comments and direct messages requires an applaudable effort. For these people, sharing products and services across different brands with their fans is more than just a job – it is a passion.
Without love for their field, influencers will not be who they are today. Influencers who are passionate about what they do can represent your brand wholeheartedly and deliver optimal results. They stay up to date with the latest trends, develop a well-targeted method to promote your brand offerings and ensure that their content perfectly aligns with your brand.
Key attributes brands should look for in a social influencer: #3. Good community management
Beyond cultivating their following, an influencer's job involves fostering an authentic relationship with their audience. Hosting live streams to answer their followers' questions, seeking feedback on improvements, and getting to know their community personally are the hallmarks of an excellent social influencer. As a business owner, you want to engage content creators that recognise the importance of connecting with their fans.
Personalities interested in being active in follower-based discussions help them to form a closer bond with their supporters. This way, they can better understand what makes their followers tick – their likes, dislikes, and interests – and come up with suitable content ideas for your brand that can better appeal to their audience and get you the most engagement rates.
Key attributes brands should look for in a social influencer: #4. Relevance
Influencers are experts in their niche field. They possess certain skills and knowledge based on their experience and research in a particular market – which must benefit your brand. For instance, if you are a fitness company, do not enlist the service of a fashion influencer. Doing so raises questionable credibility issues from your customers.
Instead, you should team up with an influencer that perfectly relates to your brand's personality and values. Additionally, partnering with content creators in the same industry as yours means that their followers are more receptive to your content and brand. Since these consumers have already established interest in your respective industry, they will be interested in your collaboration with your chosen influencer.
Conclusion
The success of your influencer marketing strategy is highly dependent on the influencers you choose and their relationship with their followers. Therefore, it is advisable to cast a discerning eye when selecting the right social influencer for your brand; the most suitable influencer should ideally boast these essential characteristics and more.
If you want to increase the reach and engagement for your content, Kobe Global Technologies is here to help. We are a reputable influencer marketing agency in Singapore that focuses on helping small businesses expand their consumer base. To spread the word about your brand effectively, we will reach out to some of the best influencers in town that share the same core values as you do. Engage with us today, and let us help your business flourish!