The coronavirus outbreak has caused quite a calamity for many businesses. Many business operations came to a pause. But we all know that the ability to adapt to any situation is key. Today I will be talking about the two major COVID-19 marketing strategies to come out on top of this pandemic. Followed by how Influencer Marketing plays a critical role in these two strategies. And how influencer marketing can save your business.
Moving to and adapting to E-commerce During COVID-19 | COVID-19 Strategy

The first COVID-19 strategy is that you should start shifting your business operation online as much as possible. Coronavirus has forced the hand of many businesses to put a pause on their operations. This is due to the government implementing measures in an attempt to curb the impacts of the pandemic. But that does not mean that you are forced to zero revenue until the Circuit Breaker ends.
Introducing, e-commerce. You can still take orders and ship inventory from the comfort of your own home.  Not only does it allow a constant stream of revenue, adapting to e-commerce has never been easier.
A study conducted by Hootsuite provided an overview of E-commerce activities during COVID-19. Numbers suggest that an investment in E-commerce would have favourable results.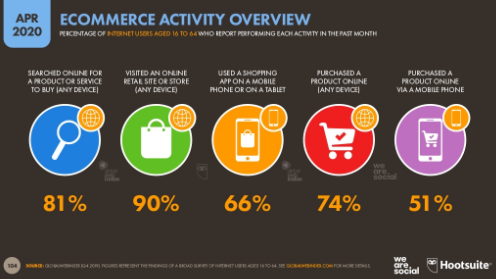 Data shows:
90% of the candidates visited a retail site.

66% used a mobile phone application to shop.

74% already purchased a product online.
Further evidence is presented here as Hootsuite splits their research into the age demographics. With the group age 25-44-year-olds having high numbers in accordance with spending more time online shopping.

How Influencer Marketing Can Help

High engagement Rates
Influencers can wield their presence on social media to help raise your brand awareness. One factor you can use to help you choose the suitable influencer is their engagement rate. Huge followings with high engagement rates mean a well and alive following base. 
This aspect can help you build a campaign. Let your influencer sport a product of yours and let their followers know where to go to get said products. Influencers can host giveaways by asking their followers to share the campaign post. All it takes is one simple share to have a significant impact on potential customers. It will then lead to more and more people sharing the post. And sooner than you know, your brand is bound to come to the attention of entirely new audiences. 
Earn their trust
A joint study by Annalect and Twitter concluded that users are more likely to trust influencers over a faceless corporate entity running an ad campaign. This proves that partnering your brand with influencers would add credibility to your campaign. This helps as the existing followers of the influencer already see your influencer as a trusted source.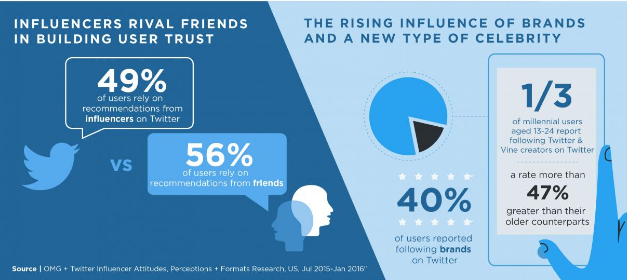 Referring back to the previous point, some influencers already have a massive follower base and respective reach of their own. This means that hiring influencers for your campaign will almost automatically improve your brand visibility. When they share your content or simply engage with it, your reach becomes much more extensive. This shows you how the first COVID-19 strategy together with influencer marketing can save your business.
Moving to Moving Pictures | COVID-19 Strategy
Here's the second COVID-19 strategy. Admit it, when you are eating alone, your phone is probably your buddy. Why should it not be? Using your phone won't be considered rude by other people, or lack thereof in this case. What kind of content do you consume? Perhaps texting. Or reading an article. Or browsing Instagram. Maybe Facebook.
What about watching a video? Hands-free so that you can eat your lunch. Yes, what consumers want these days are video content. It may all be due to the fact that the whole COVID-19 situation has granted the average user more free time. More free time means they are more likely to watch Ryan Sylvia's weekly videos.

Check out our 8 recommended Singaporean YouTubers you should follow here.
It's no surprise that influencer video marketing is as powerful as it is. As mentioned before, people tend to trust influencers more. Consumers may base many purchasing decisions on reviews from other consumers. Influencers are the middle ground. Influencers are actually just personalities we want to be like or trusted resources with expert opinions we look to for advice.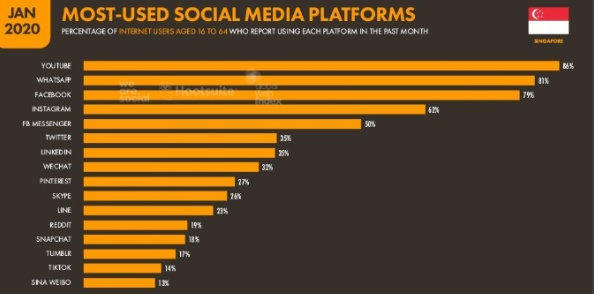 This recent study shows that YouTube is leading the race of social media platforms. Take note that this was before COVID-19 had any significant impact in Singapore. This shows that video content was going to grow in popularity anyways. Types of content can vary, from a daily vlog to an infographic style video.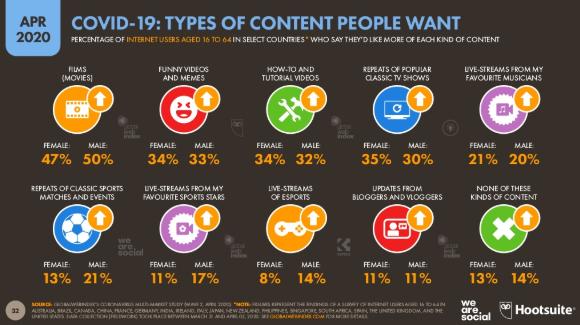 The following survey would further support the study. Although conducted three months later, the point is still valid. When asked what type of content they would like to see, coming in first is video-style content. 
Another source, Biteable, has some interesting findings here: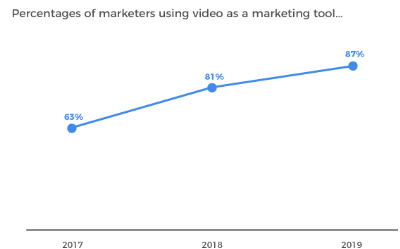 81% of businesses use video as a marketing tool

6 out of 10 people would rather watch online videos than television

mobile video consumption rises by 100% every year.
How Influencer Marketing can help
Promotional video content can take many forms. Feel free to choose which type you think will be more suited for your campaign.
Original Sponsored Video
This type of content is the most basic form of video content, and I don't mean it in a bad way. If you are new to creating videos, this type of format can be your go-to. Some examples can be a product review, product demonstration or before-and-after video. As mentioned previously, a product giveaway can also be a value-added element to your campaign. You could also allow your influencers to offer free products or discount codes to their followers in an effort to boost your campaign reach.
Instagram Story Video
Instagram Stories are considered as ephemeral content. Ephemeral content is media that is only accessible temporarily. They were already on the rise in terms of popularity before the COVID-19 outbreak. Instagram stories are one of the popular forms of ephemeral content if not, the best. To create this type of content, you can start by either sending a product package for them to unbox and review. This way viewers can see the reaction of the influencer and are more likely to believe in the product. 
Brand Ambassador Video
Having trouble picturing what this means? Think about your traditional brand spokesperson endorsement videos. Similarly, the influencer acts as a spokesperson for your brand. They will explain how your product works and its features. This is a cheaper option compared to the rest of the formats, considering the workload of the influencer is less.
You will write your scripts, hence influencers do not have to scratch their heads and wonder how to create content while not boring your brand name. This type of format is most suitable for longer-term engagements with influencers as you can turn their endorsements videos into a mini-series. An interesting element you could add to this format is an FAQ session to clarify doubts the audience might have.
As the partnership is usually long term, the influencers' following would build a sense of familiarity with your brand. Coming along with it, trust. Since the followers trust the influencer as much as they trust their own friends, they would trust that the influencer would not endorse a product that is unreliable. This is how the second COVID-19 strategy and influencer marketing can save your business.
Here on out…
All in all, you can see the importance of Influencer Marketing as one of the COVID-19 marketing strategies. During this coronavirus outbreak, Influencer Marketing is probably more relevant than ever before. Coming out of this crisis, many businesses might even adopt an Influencer Marketing approach as their most basic form of marketing. Interested in learning how to carry out an Influencer Marketing campaign? Check out more here.
Need help in deciding which influencers to follow? Check out this article here.
Maybe you need a more in-depth consultation. Let our A.I. help you out. Try out our new service at tryinfluencers.getkobe.com. Your first try's on us.