What comes to mind when you hear "social media"? Instagram? Followers? Singaporean influencers? From socialising to keeping in touch, social media platforms have been an integral aspect of our everyday lives. It is not an exaggeration to say that our lives revolve around social media. Whether you are waiting in line for food, or simply making your way to work, social media is a great way to fill these pockets of time. However, there are many aspects and uses of social media that we may have misconceptions.
Influence. Many of us have the impression that influencers refer only to the Instagram influencers that the younger generation follows. According to Merriam Webster, to influence is to "affect or alter by indirect or intangible means". Influence has a rather broad meaning and is not limited to people who grew their followings on social media. Influence is often only made easier in the use of social media. Many Singapore influencers are KOLs who now share their views through the medium. Therefore, this article will touch on the many ways that Singaporean influencers have influenced us.
1. Authorities and their use of social media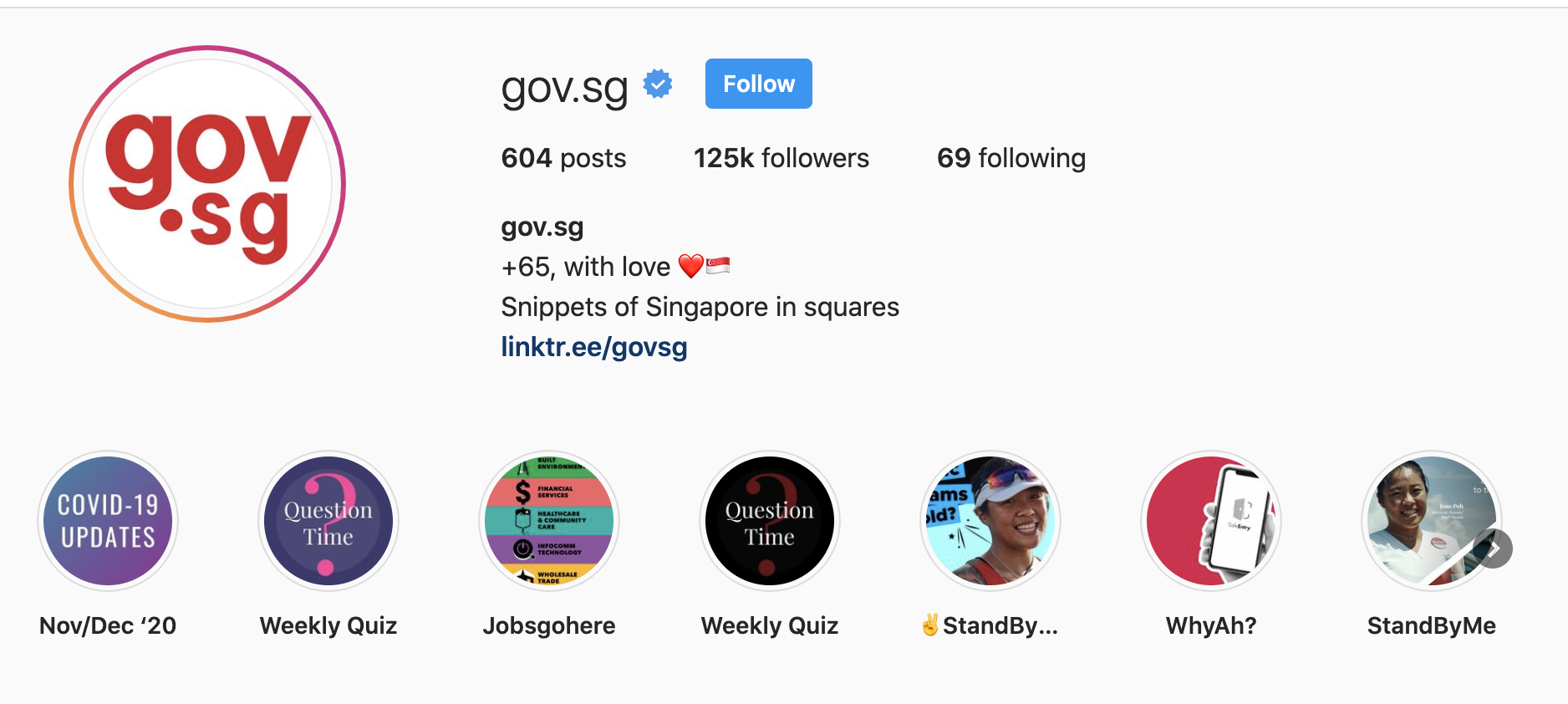 Firstly, social media is a great way to establish authority and legitimacy. You might think that this is counterintuitive. After all, we might deem traditional media outlets as more legitimate sources of news. However, social media is quickly catching up as a provider of authentic news.
This is apparent with the use of social media to disseminate information during the latest Covid 19 outbreak. Government agencies have used social media platforms for pandemic updates. This included PM Lee's speeches, daily updates of Covid 19 patients, and up-to-date global news.
Additionally, it is not only the authorities that are tapping into the use of social media. Traditional media outlets have also started their own social media platforms. Currently, the Straits Times and Today have their own social media platforms where they update the latest news. Apart from traditional media outlets, we also have news outlets like Mothership. The platform that has been regularly updating their followers on the latest Covid 19 news.
However, we also saw a spread of misinformation on social media during the Covid 19 outbreak. The issue of false information has been worsened by messaging apps such as Whatsapp. That being said, social media was also the solution to these problems. Media outlets were able to publish timely information on their social media accounts to clarify the falsity of certain pieces of news. Furthermore, the presence of government-led social media platforms like gov.sg allowed Singaporeans to access credible pieces of information. The timely access to these information gave us a peace of mind while we stayed safe at home.
2. Businesses and their use of social media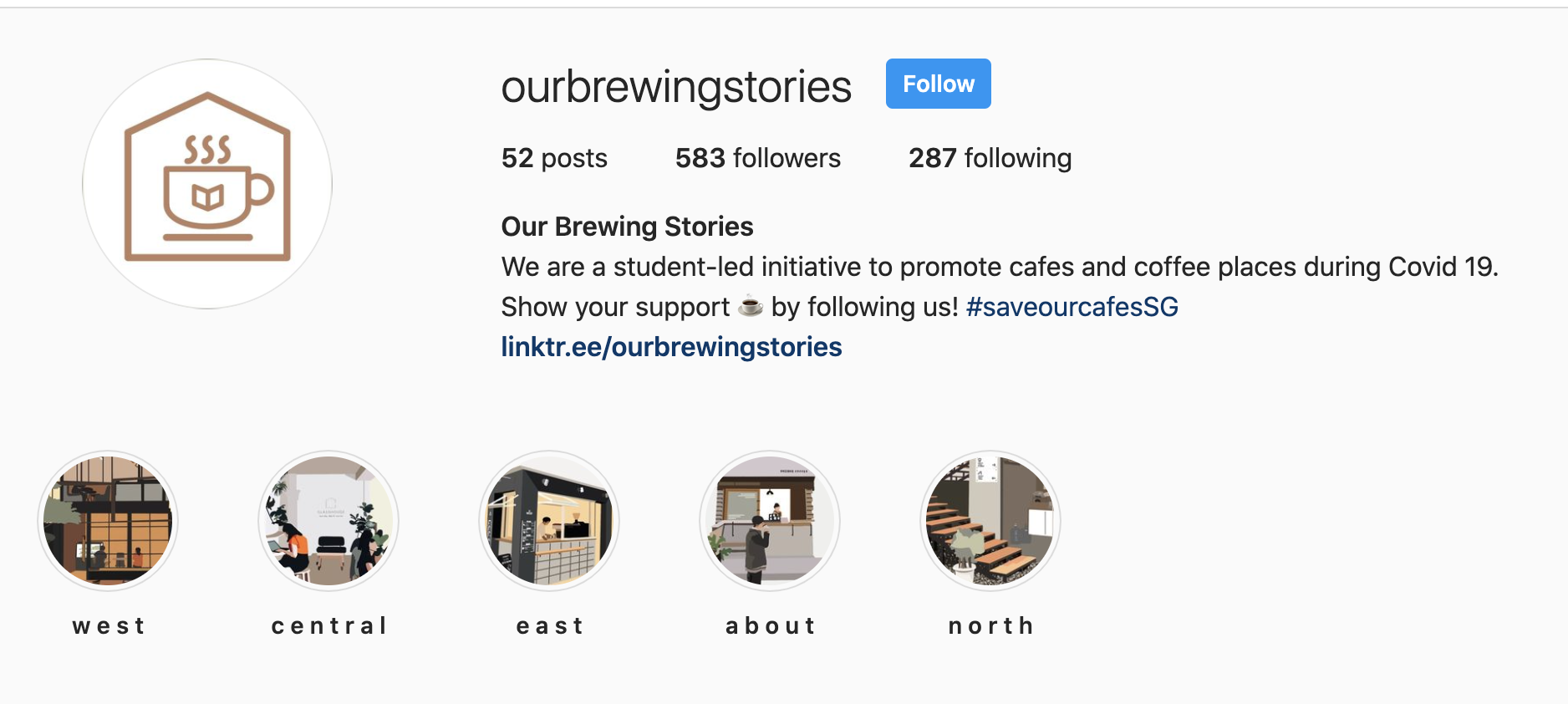 With the announcement of the circuit breaker, businesses were forced to stop physical operations for the time being.
However, the use of social media became a crucial marketing tool for many of these businesses during the circuit breaker period. After all, you do not need any finances to start a social media account for your brand. Therefore, due to its low barrier of entry, social media was great for brands trying to stay afloat. Furthermore, social media also became a platform for small businesses. From home bakeries to pre-loved apparel, many accounts were created to run small businesses.
Many initiatives were also spearheaded on social media. For instance, the #savefnbsg and #supportlocal initiatives – which encouraged social media users to support local businesses by purchasing from these brands – took off thanks to social media. Another example includes @ourbrewingstories, a student-led initiative that promotes cafes that users can support during Covid 19.
Apart from student-led initiatives, Singaporean influencers have also been very vocal about supporting the local brands. During the circuit breaker period, Singaporean influencers actively shared their favourite local businesses on their social media platforms. This is to help in outreach in a bid to get their followers to support these businesses.
With the example of Singaporean influencers using their outreach to help businesses, we see potentials in it. We will now look at the different methods that Singaporean influencers have adopted for their way of "influence".
3. Using social media for health and wellness purposes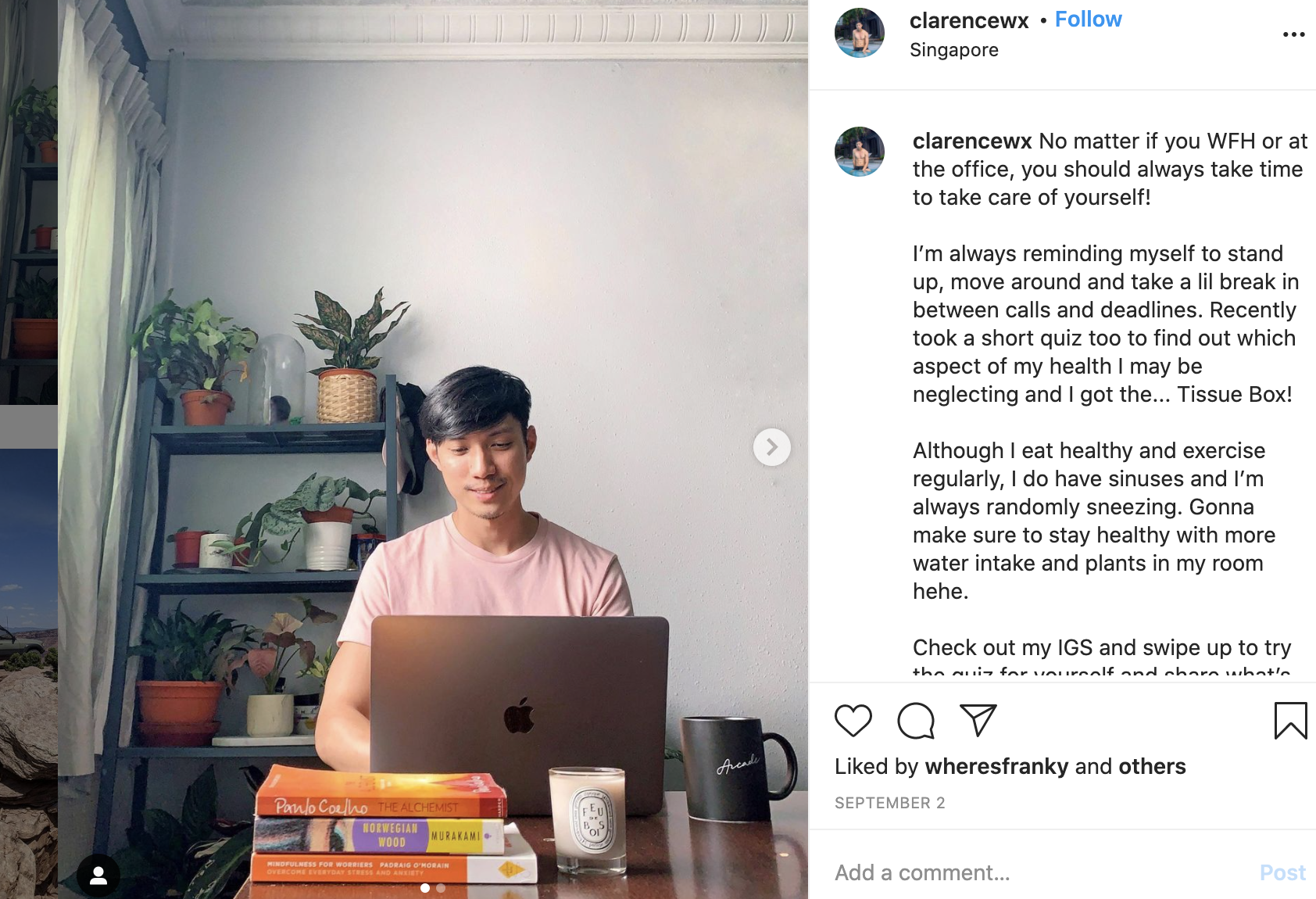 During the period of lockdowns and circuit breakers, social media is emphasised as a platform for mental and physical wellbeing.
With the closure of gyms and the stay home measures, social media was heavily used as a fitness and workout platform. From sharing fitness videos to conducting fitness lessons through the live stream function, stay home exercises were made popular by social media platforms.
Take the example of @oschoolofficial, the studio that is well known for their dance classes. The dance studio actually conducted dance classes on Instagram Live. O School is not the only company doing so. Many organisations conducted through social media platforms – from Zumba to barre and even spin lessons. We should welcome such a shift. After all, thanks to the accessibility and use of social media, many others are able to participate in these exercise classes. In view of the limited capacity, it is likely that stay home exercises and social media platforms will still be necessary in the fitness regimes of many.
Apart from fitness brands, our Singaporean influencers have played a significant role in the physical and mental wellbeing of their followers. Take the example of the #taketimetotakecare, a campaign where Singaporean influencers shared their self-care experiences while they WFH. From hydration to fitness, influencers shared their tips to self-care during the pandemic.
Moving on to mental health, social media has also been an outlet for users to share about the importance of mental health during the circuit breaker period. WFH arrangements and the impending economic downturn may be stress-inducing. Hence, we encourage Singaporean influencers to continue using social media as a platform to spread positivity.
4. Using social media for entertainment purposes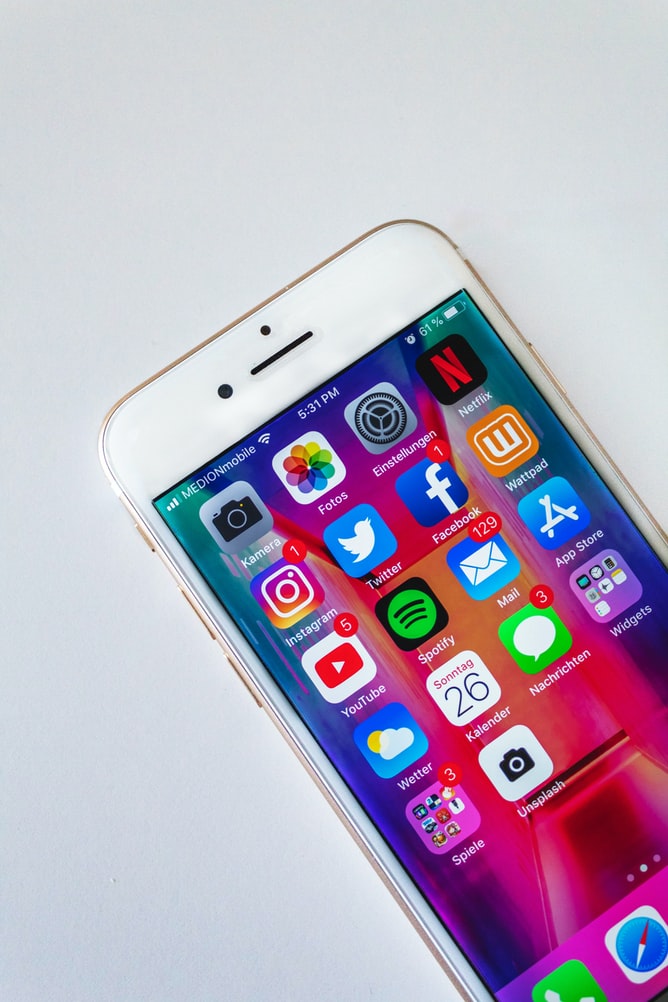 This might come as a no brainer, that social media is an important source of entertainment.
Be it comedy or horror, Singaporeans influencers have created a wealth of content for users to choose from. Be it waiting for the train, or having a meal, social media has been there to keep ourselves entertained during these pockets of time.
Thanks to the creations by Singaporean influencers, the type of structure of content on social media is extremely diverse. From short catchy videos on TikTok, to full-length blog posts, social media has plenty creations that keep us engaged.
5. Using social media for education and awareness purposes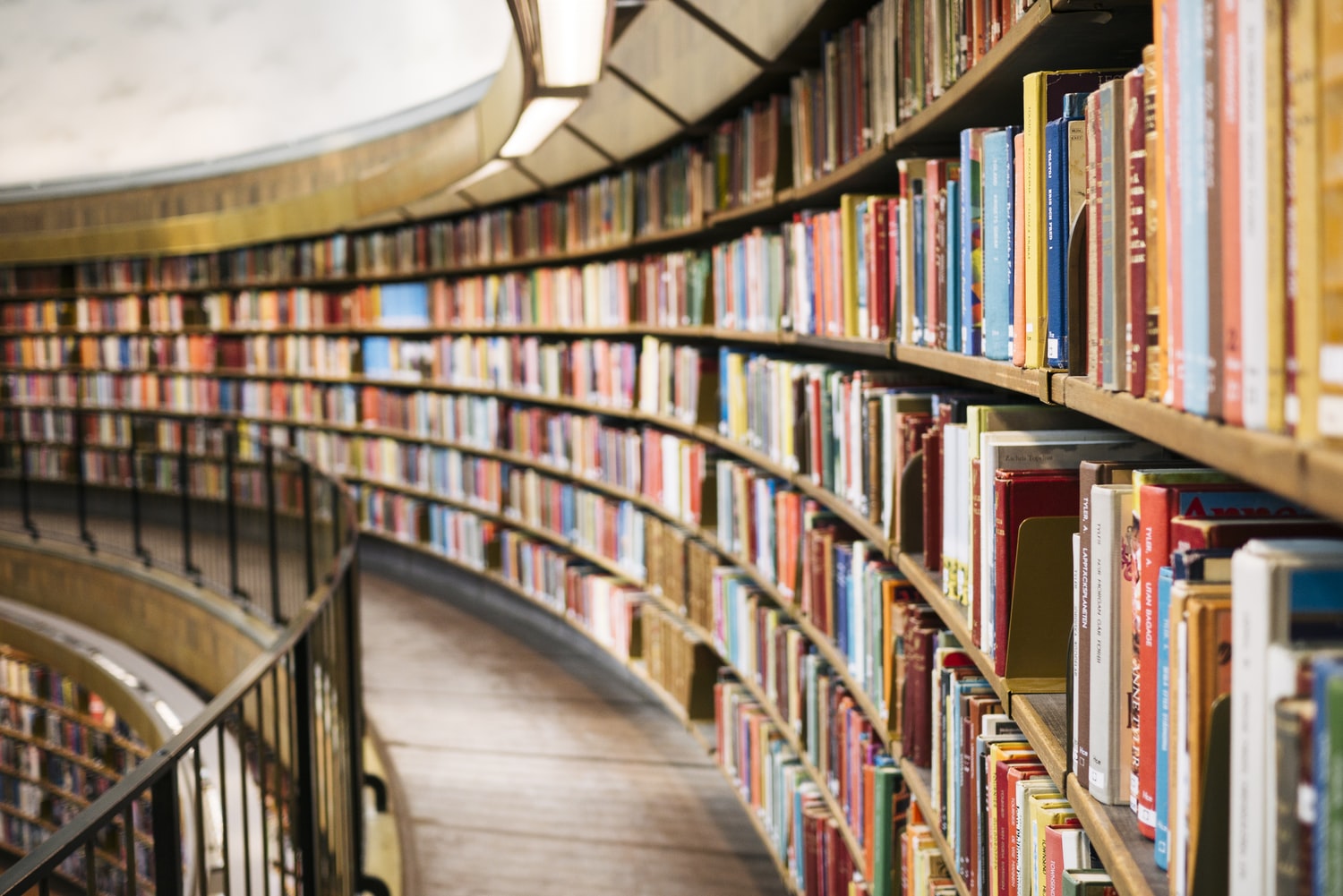 Lastly, social media has also been an important platform to enrich our minds. From learning new skills to considering new perspectives and insights, the use of social media is a great way to broaden our minds.
"How to" videos have been trending on social media for an extended period of time. After all, social media is a place where information can be readily uploaded and sourced for at the tip of our fingers. Take the example of information related to food. From recipe ideas to home delivery services, these information were made readily available on social media during the circuit breaker period. There are also telegram groups such as @EatBook and @sgkiasufoodies. They kept their subscribers updated on the best food discounts for delivery services in Singapore during the circuit breaker period.
Additionally, social media has also been a platform that allows its users to stay updated about current affairs. This point is especially evident during the general election that occurred this year. Parties could not conduct traditional physical rallies due to social distancing measures. Therefore, much of the political discourse has shifted onto social media.
We should welcome such a move as it allows many others to join in the discussion. Additionally, many social media users have dedicated their accounts to educating their followers on the latest GE news. From a summary of the different parties manifestos to open discussions, social media was buzzing with news about the recent GE. This shows the potential that social media has when it comes to having open discussions about important current affairs.
Conclusion
In a nutshell, social media and its users have the ability to influence others online. It might be subconscious, but exposure to information on social media has inevitably influenced the perception of its users.