Lunar New year this year was distinctly different for many of us. With social distancing regulations in place this year, instead of the usual hustle, more time at home was spent at home. However, this is not a bad thing. After all, more time at home together would translate to more family time.
This precious family time is captured by a category of influencers, the parent influencers. These influencers are known for their ability to capture and showcase the most blissful family moments, especially so in the festive season! From sharing pictures of their adorable kids to parenting advice, Singapore family influencers have been increasingly popular on social media.
After all, what is more heartwarming than the raw and authentic relationship between a parent and his or her child? Therefore, today we are introducing some Singapore family influencers.
Singapore family influencers: #1. Lirong


Firstly, we have Lirong (@lirongs), who is a mummy influencer who is also a huge foodie. Lirong often posts pictures of her two adorable children, Jaylene and Kaylene. From supermarket runs to birthday celebration, Lirong documents their adorable family moments on her Instagram account.
Of course, Lirong also regularly updates her social media account with pictures of tantalising food. She is also a great cook and often shares the food that she cooks on a daily basis with her followers, using the hashtag #lir0ngskitchen.
Her cheerful disposition along with her craft for food photography has resulted in many brands collaborating with her. From Pizza Hut to Lee Kum Kee, she has worked with several brands.
Singapore family influencers: #2. XinCi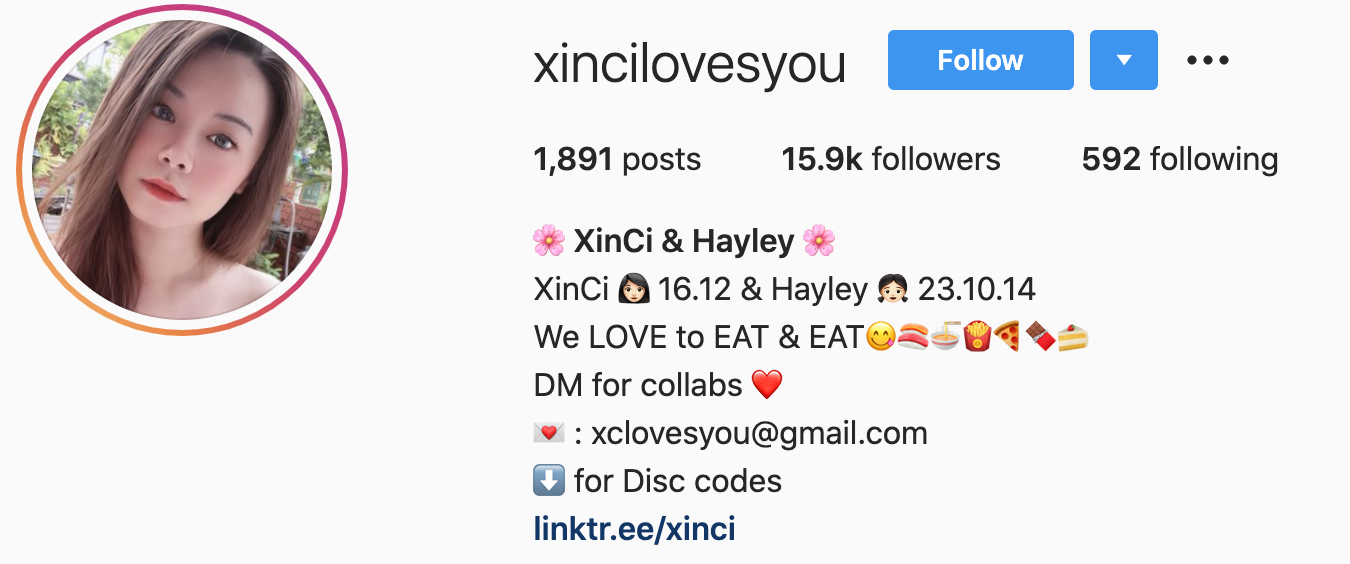 Secondly, we have XInCi, (@xincilovesyou), who is another parent influencer that has gained a significant following online.
Currently, XinCi has 15.9K followers. She regularly updates her account with snippets of her family's everyday life. Be it playtime, mealtimes or even study time, you can her and her daughter engaging in all sorts of fun activities.
If you are a parent yourself, XinCi's account is certainly the place to go to for family bonding inspiration. Even if you are not a parent yourself, the heartwarming family time documented on XinCi's account makes it an account that is worth following!
Singapore family influencers: #3. Vanny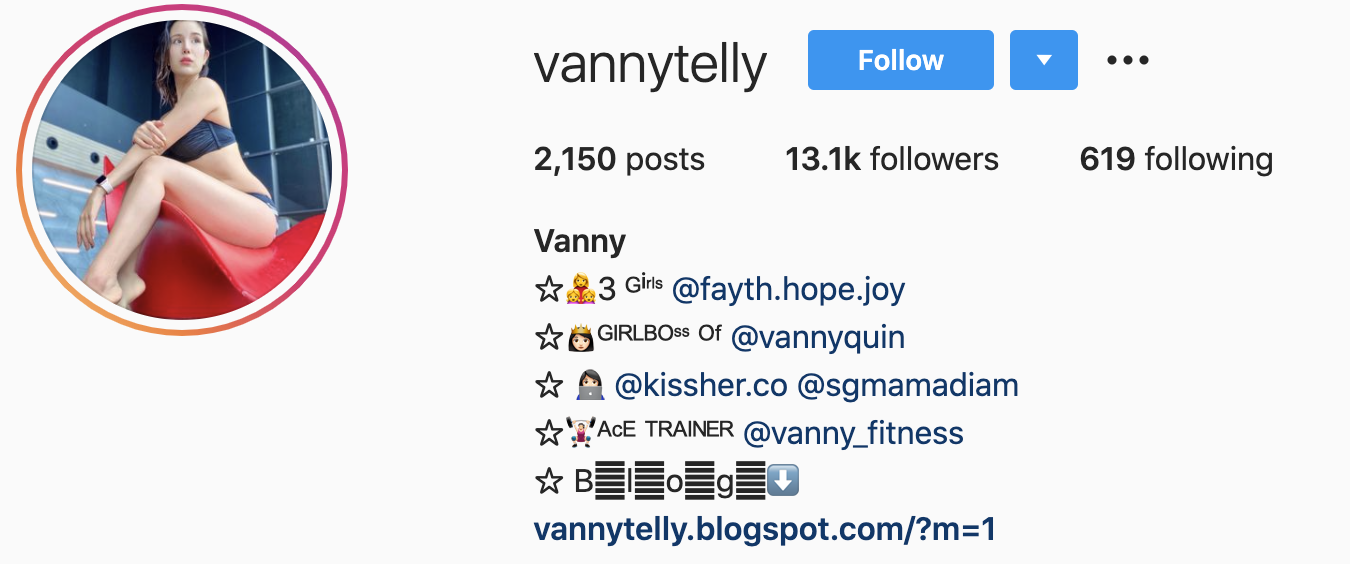 Thirdly, we have Vanny (@vannytelly), who is a mother influencer that wears many hats. On top of being a mother to three kids, Fayth, Hope and Joy, Vanny is also involved in many other activities. She has her own brand, Vanny Quintessential, which specialises in all things beauty.
Apart from her keeping up with her kids, Vanny also finds the time to keep herself fit. From her social media feed alone, we are left wondering, how does one juggle so many roles?
Singapore family influencers: #4. Sabrina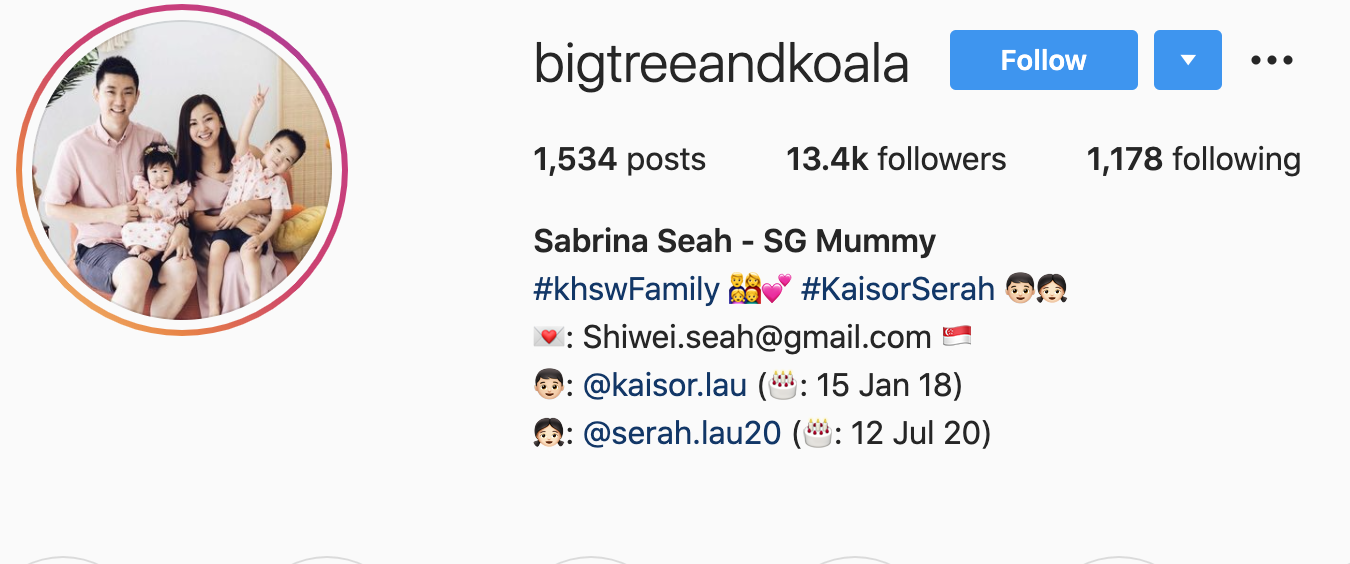 Fourthly, we have Sabrina (@bigtreeandkoala), who has 2 adorable toddlers. From Pororo park to Snow City, Sabrina and her family can often be found engaging in fun activities that any toddler would enjoy.
Like many other parent influencers, Sabrina uses her Instagram account as a diary of some sort. She documents the milestones of her children online. Therefore, if you are a follower, you will be able to witness the growth of her two younger children.
Additionally, Sabrina takes on a rather personal tone in managing her social media account. From long heartfelt letters to her son on his birthday to the growth updates she shares, Sabrina's Instagram account is a go-to for family moments that will make you go "aww"!
Singapore family influencers: #5. Ying Tian


Next up, we have Ying Tian (@eyeletskirt). At first glance, you probably would not be able to guess that she is a parent herself. After all, she is a fitness enthusiast and documents many of these fitness milestones online.
Ying Tian is proof that despite the busy schedule that comes with parenthood, it is possible to make time to exercise and engage in self-care activities.
Apart from her fitness journey, she also shares many heartwarming family moments with her followers online.
Ying Tian uses the IG story function to share her real-time, family moments. On top of that, Ying Tian also uploads pictures of her with her son, Stry. The loving journey between the 2 can be found with the hashtag #eyeletstryder. Do take a look at their iconic and cute mother-son dynamics, it will surely put a smile on your face.
Singapore family influencers: #6. Sheila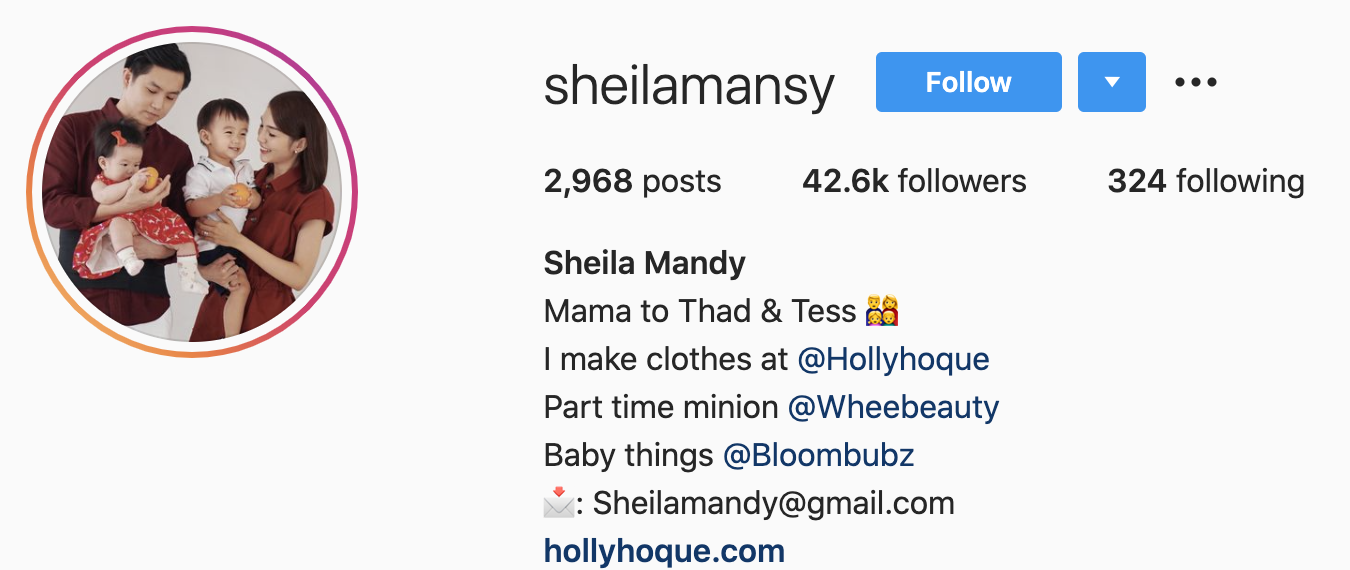 Moving on, we have Sheila (@sheilamansy), who is another mother who shows us what it is like to be a career woman that juggles a family.
Her minimalistic take on Instagram visuals and photos seem to reflect the quiet yet comfortable dynamic within her family.
Sheila is an expert at capturing her family's raw and candid moments. From genuine smiles to peaceful nap times, Sheila somehow manages to evoke heartwarming emotions through her pictures. She certainly shows us that a picture is capable of speaking a thousand words.
Of course, Sheila also uploads content that features her whole family. You can catch the family of three having fun on her Instagram account.
Singapore family influencers: #7. May


Next up, we have May (@mmlittlee), who has a parent influencer with wide-ranging interest and hobbies.
Apart from being a mom to two children, May is also the owner of a lovable puppy. May's interest in sharing content can be seen from the regular updates of her family time. Be it playing with her children, or walking her puppy, Gypsie, she very openly shares everyday family moments with her followers online.
Singapore family influencers: #8. Ripple


Lastly, we have Ripple (@ripplesim), who is a mom that is an expert at the art of content creation.
Like the other Singapore mummy influencers on this list, Ripple can often be seen on Instagram spending time with her daughter.
Apart from precious family time, Ripple can also be seen having fun with her friends, adding diversity to her Instagram feed. Additionally, Ripple's daughter also has an Instagram account that is managed by both parents. Therefore, if you are interested in the everyday moments that this family enjoys, do check out their Instagram accounts.
Conclusion
In a nutshell, these are some Singapore mummy influencers that are worth checking out! Of course, there are also many other Singapore mummy influencers out there with wide-ranging content.