Over the past few weeks, we have talked about various categories of influencers. From fashion to parent influencers we have touched on quite a few broad categories.
Today, we shall continue to focus on a new category, music influencers. Although many music influencers are artists themselves, these people might not necessarily all produce music themselves.
They can simply be people who have the ability to shape the perception of their audience when it comes to music. This might be because they are rather knowledgeable about the industry, and therefore, are respected for their expertise.
Top Music influencers: #1. Kevin Lester Sarjit (The Lion City Boy)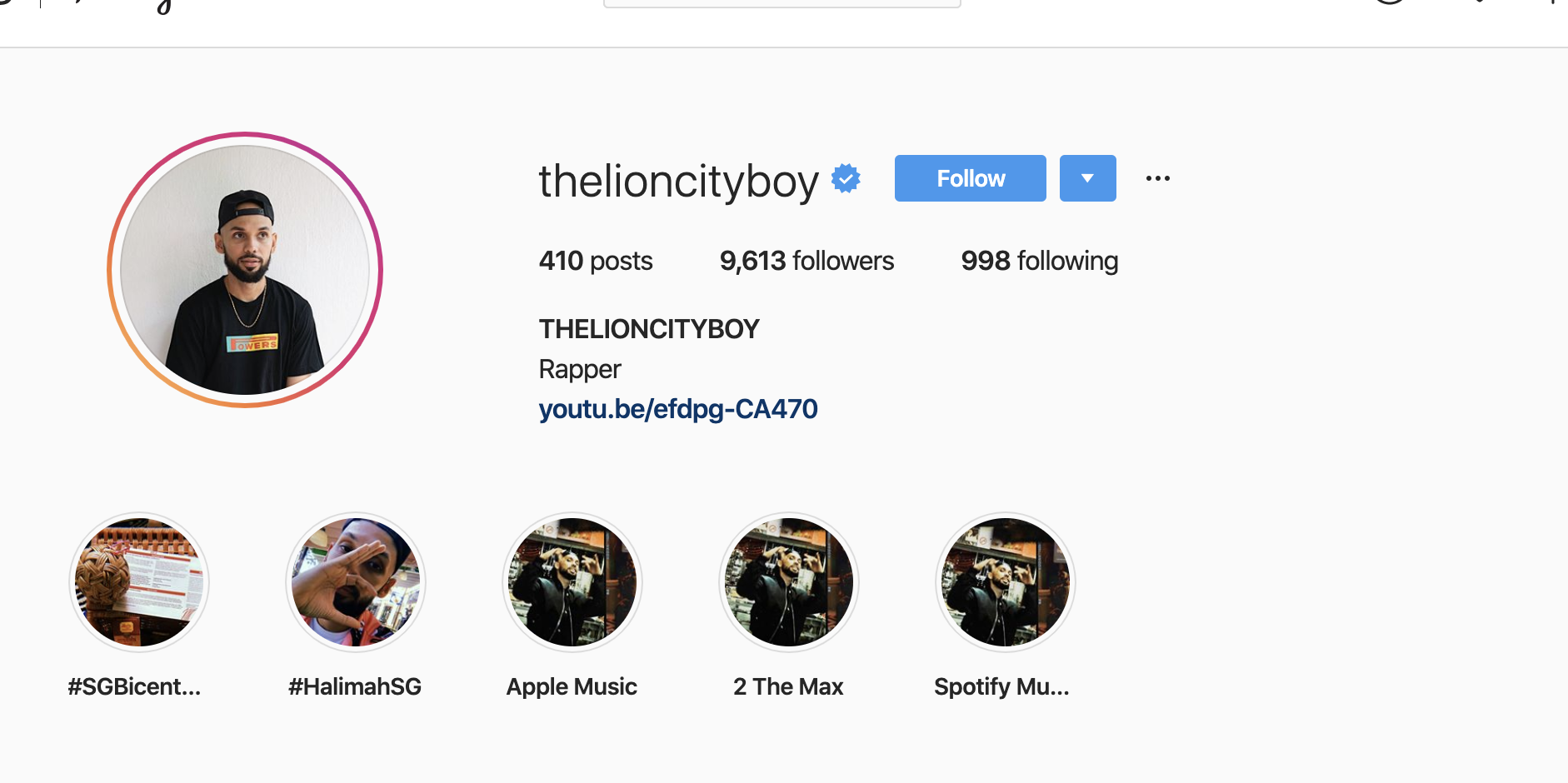 Firstly, we have The Lion City Boy (@thelioncityboy), who is a local rapper.
You can trace his beginnings in the music industry to the hip-hop groups, collectives Sixx and Bonafide Vintage Flav'r.
In 2016, The Lion City Boy released his first solo project, paradise. You might have heard of his hit single, 'Yaya' from the album. For those of you that did not know, Yaya is actually a part of local lingo which translates to proud.
From the way he chooses his title tracks to his artist name, you can tell that The Lion City Boy is certainly an artist that represents the local community.
To add on, his other accolades include being voted to be ELLE Magazine's 'Music Act of the Year' in 2011.
Looking at his success right now, it might shock many of you that his previous job was not in the music industry. He has had prior experience working as a marketing manager at an IT company. Therefore, this simply shows that no dream is too far away from the current reality. He is certainly a good example of how fulfilling music can be in life.
Top Music influencers: #2. Astronauts

Secondly, we have our first band on the list, Astronauts. Astronauts is a band that consists of 4 members, @benjacoblee @benjaminmah @stratpink @jonathantwx.
For those of you that enjoy R&B, this band is one you need to check out. Despite being relatively new to the scene, Astronauts is quickly gaining recognition. They have been asked to perform at Marina Bay Sands' Open Stage, Singapore Night Festival and the list goes on.
In fact, just recently, the band was invited to guest on local radio stations like 987 and Power98 love songs. Other milestones hit by the band include the fact that they managed to garner over 100K listeners on Spotify in the year 2019 alone.
Top Music influencers: #3. Sobs

Thirdly, we have another local band, sobs (@sobshaha). This 3 member band prides itself for its 'uncool pop music'. Yet ironically, if you do listen to their songs, you will find yourself getting addicted to them.
This band is for those of you who enjoy indie music. Sobs have managed to stay out of the conventional with their indie hits.
Top Music influencers: #4. Joel Tan (Gentle Bones)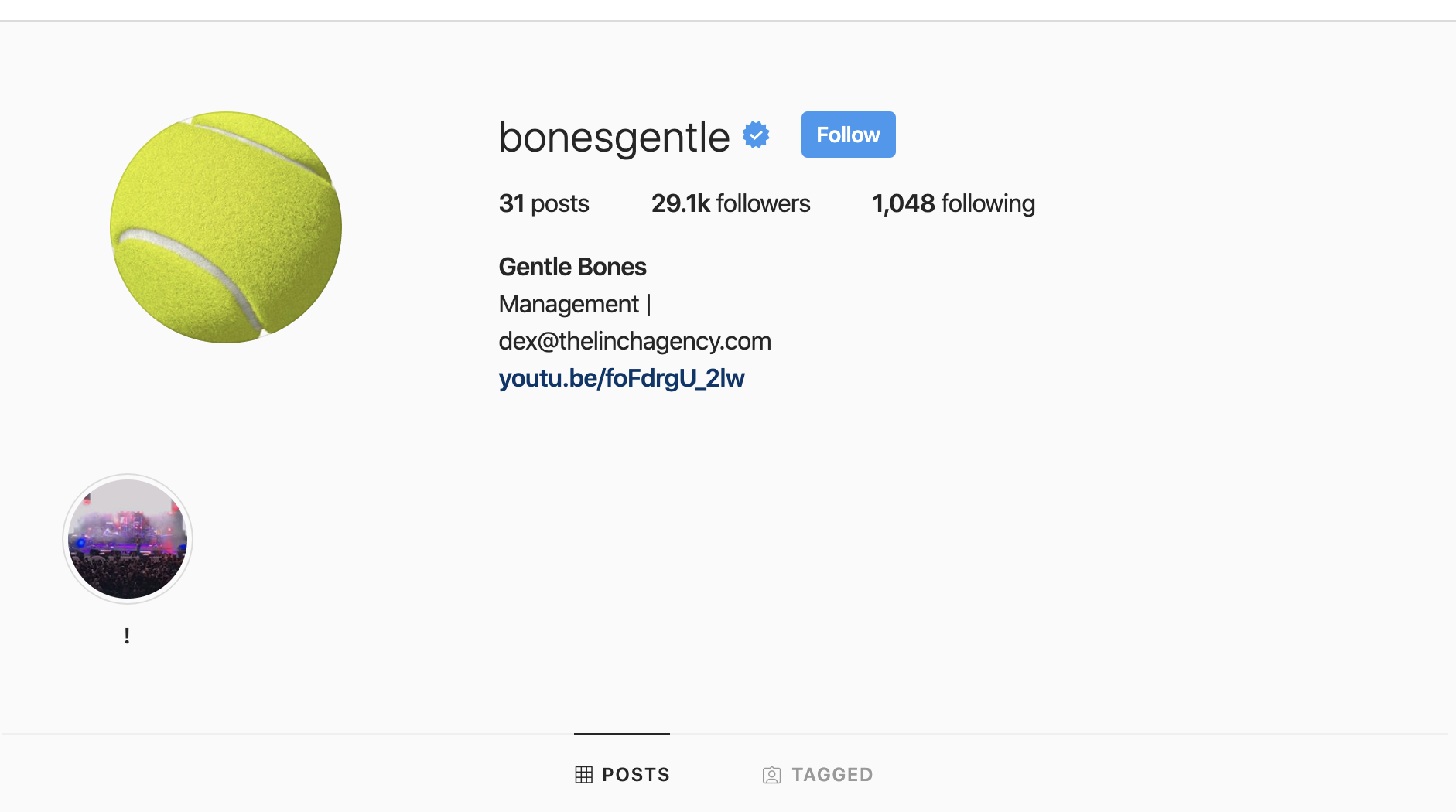 Fourthly, we have Joel Tan (@bonesgentle), more popularly known by his stage name, Gentle Bones. If you a fan of local music, we are sure you have heard of him before.
Gentle Bones is a is a Singaporean singer-songwriter. His love for music manifested at a young age. He started dabbling with music as early as age 16. In fact, according to his Wikipedia page, he started songwriting at age 16. Moving on to upload covers of songs by age 17 on YouTube and finally at age 20, he released his first album.
Since then, he has not stopped to reach new milestones in his career. He became the first Singaporean act to sign with Universal Music Singapore. Then, he subsequently was chosen to be a part of Forbes '30 under 30' list for entertainment personalities.
Top Music influencers: #5. Nathan Hartono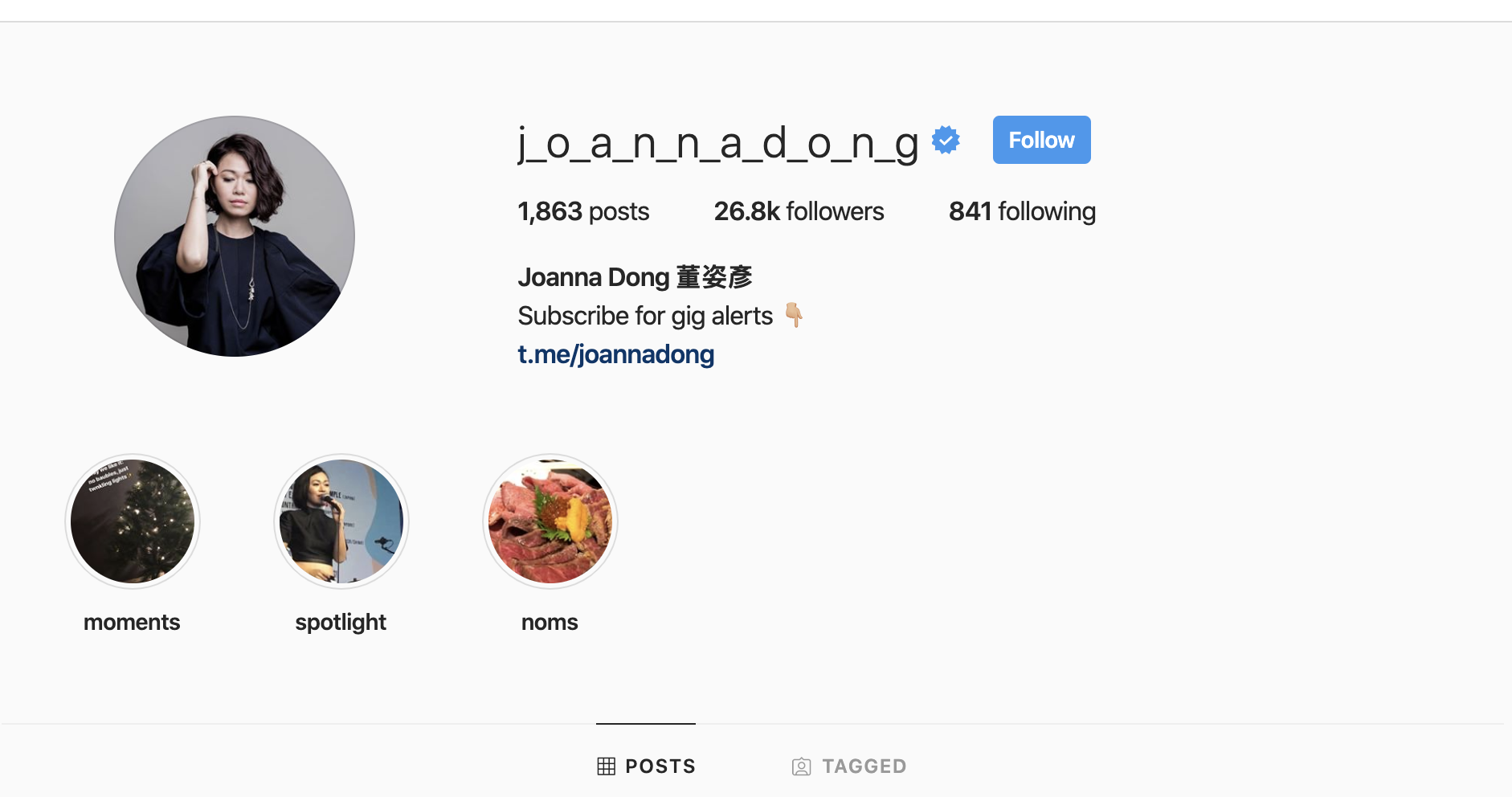 Next up, we have Nathan Hartono (@nathanhartono), who is the first Singaporean to make it into the finals of Sing! China.
He is one of the most popular music influencers out there. On Instagram alone, he has more than 130K followers. His sphere of influence can also be seen by the number of views he gets on YouTube and Spotify.
If you enjoy both songs in Chinese and English, Nathan Hartono would certainly be the artist best suited for you.
Top Music influencers: #6. Joanna Dong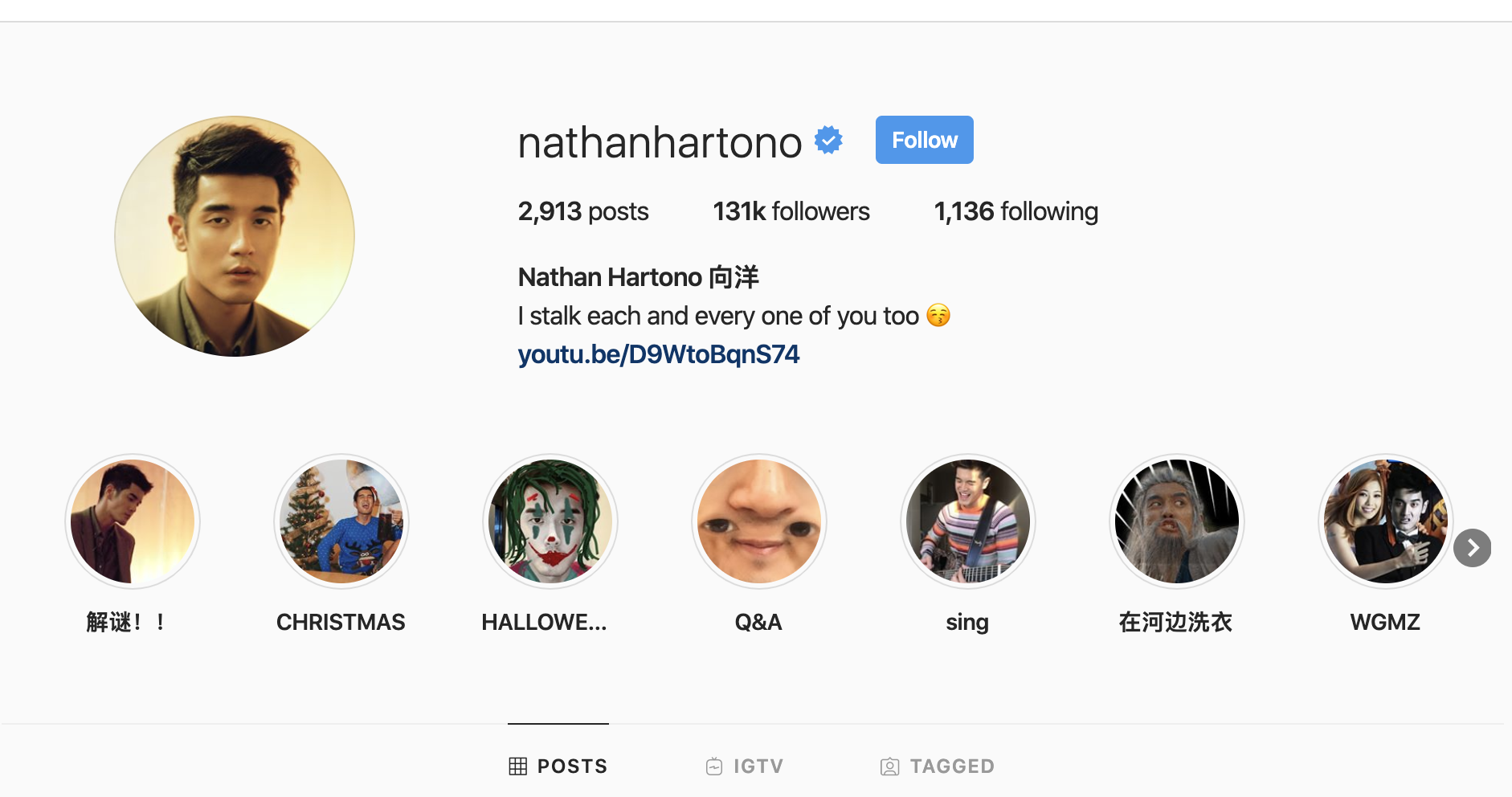 Moving on, we have Joanna Dong (@j_o_a_n_n_a_d_o_n_), another contestant from singing competition, Sing! China.
Although she managed to achieve widespread popularity through Sing! China, Joanna Dong's involvement in the music industry started way earlier than that.
In 2008, Joanna released her EP, 'Lullaby Nomad', in 2008. She has collaborated with Brazilian band, Bossa Negra, to release a single titled'Summer Samba' in 2010. She also has experience in rearranging Hokkien songs in a contemporary jazz style and has done arrangements for SG50, a musical project.
Top Music influencers: #7. Fariz Jabba

Moving on, we have Fariz Jabba (@farizjabba), a bilingual rapper from Singapore. Like many others on the list, Fariz's rise to popularity was aided by video streaming site, YouTube.
He started off posting freestyle rap videos on YouTube, then moved on to showcase his talent on Joe Flizzow's 16 Baris. Today, he has successfully debuted his single, which has been quite a hit as seen from the number of views it has on YouTube.
Top Music influencers: #8. Benjamin Kheng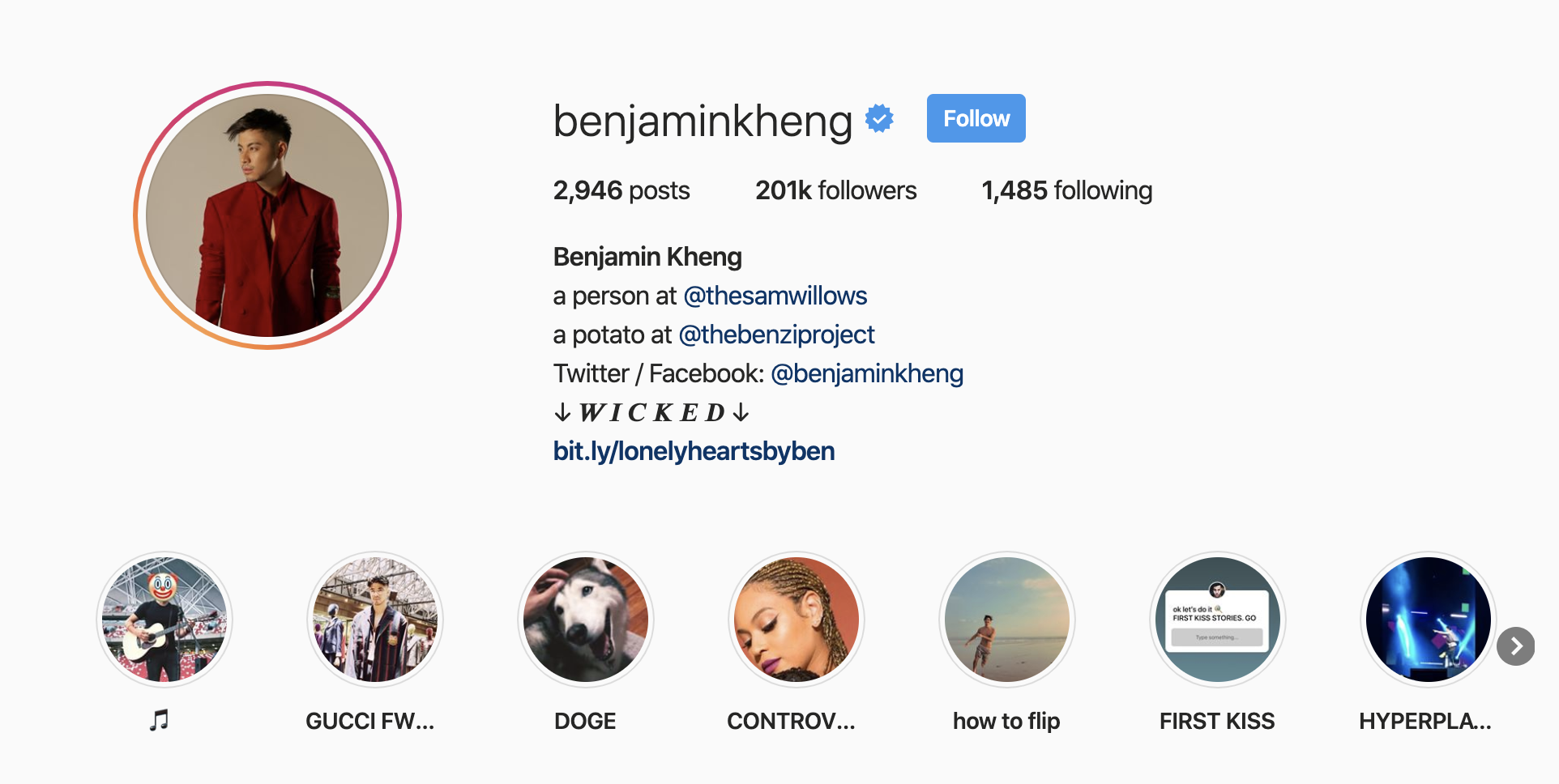 Lastly, we have Benjamin Kheng (@benjaminkheng), who is one of the most famous music influencers in our little red dot.
You might know him from The Sam Willows, a 4 person band that is rather successful. However, Benjamin does also have his own music, which you can check out on his YouTube channel under the same name Benjamin Kheng.
Conclusion
In conclusion, you might think that the music industry is less developed in Singapore as compared to other parts of the world. However, if you look at our list of music influencers, you will find that Singapore is not lacking in terms of local talent. Therefore, do check these music influencers out the next time you are on social media!
If you are interested in learning more about influencer marketing, do click here. There are also related articles which showcase some of the top influencers in each respective category.
*The respective pictures in this article do not belong to Kobe Global Technologies*
Sources
Wikipedia.org, Joanna_Dong
Citynomads.com, 10-singaporean-musicians-bands-to-listen-to-in-2019/
Famousbirthdays.com, thelioncityboy.html
En.wikipedia.org, wiki, Gentle_Bones
Straatosphere.com, fariz-jabba-interview-power-players-singapore-2019