There are many ways to categorise influencers, from the content they post to their following sizes. The other way to do so is by geographic location. Therefore, today we will talk about influencers based on their country of origin. We have prepared a list of 8 Malaysian influencers that have achieved significant popularity on social media.
Top Malaysian influencers: #1. Josephine Yap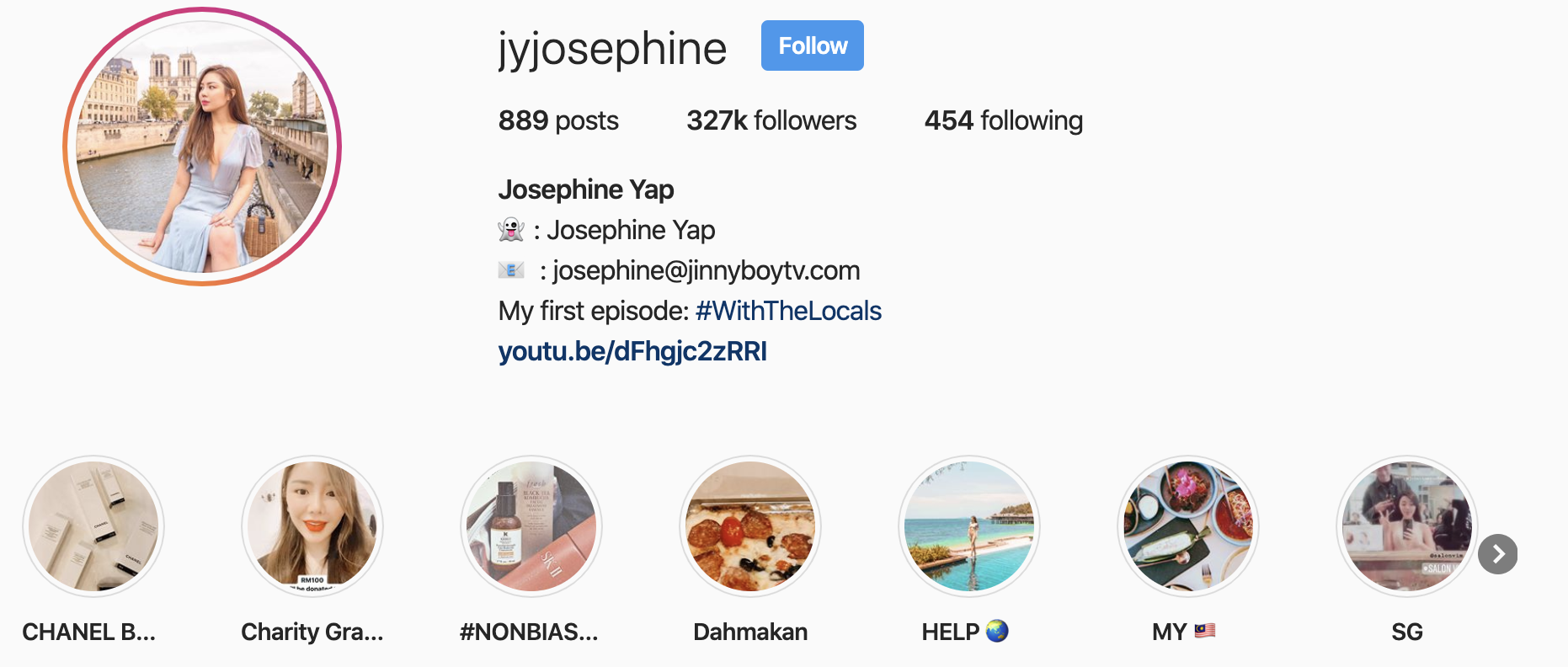 Firstly, we Firstly, we have Josephine Yap (@jyjosephine), who is a fashion, beauty and lifestyle influencer.
Those who are fans of popular YouTube channel might recognize Josephine, as she has made appearances on videos produced by JinnyboyTV. She played a lead role in the short film, "The Girl That Changed Me".
Apart from YouTube, Josephine has also gone on to expand her influence on other Social Media platforms. For instance, on Instagram alone, she also over 300K followers on her personal account.
She also has her own YouTube channel where she posts about her daily life – vlogging style. She also other videos such as Q&As and many more.
Top Malaysian influencers: #2. @ Ms_Puiyi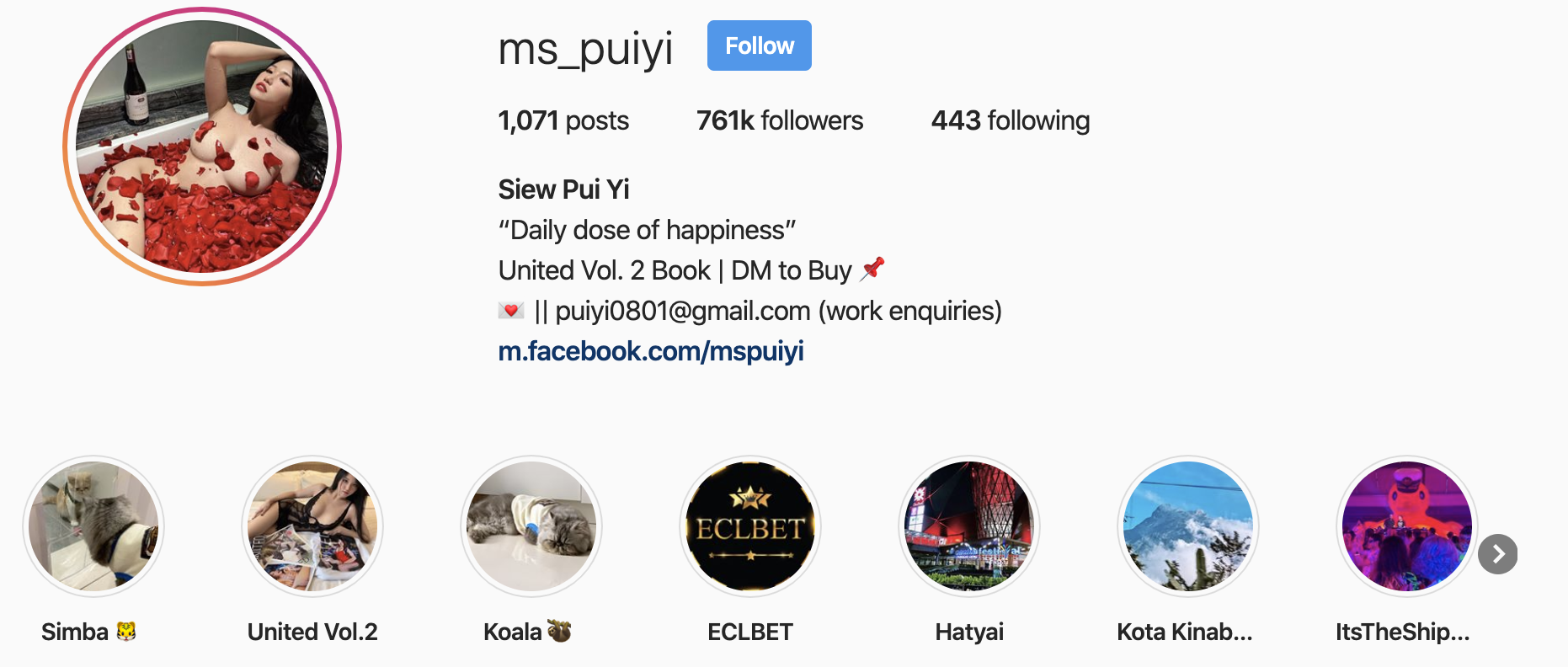 Secondly, we have Pui Yi (@Ms_Puiyi), who is a lifestyle influencer. Pui is currently an undergraduate in ADP course. Despite her busy schedule, she still takes time out to update her Social Media accounts. From her lifestyle vlogs to her makeup videos she is an experienced content creator.
With over 700K followers on Instagram, Pui Yi is one of the most followed Malaysian influencers. She has also been recognised by several media sites. For instance, she was included in Coverage Malaysia's TOP 100 Hottest Women 2016 and also did an interview with Hitz.fm Talkshow.
She is the epitome of body positivity, and does not shy away from sharing about it on her Social Media accounts. For those of you that are looking for a body confident influencer to follow, Pui Yi's Instagram account is a must follow.
Top Malaysian influencers: #3. Brian See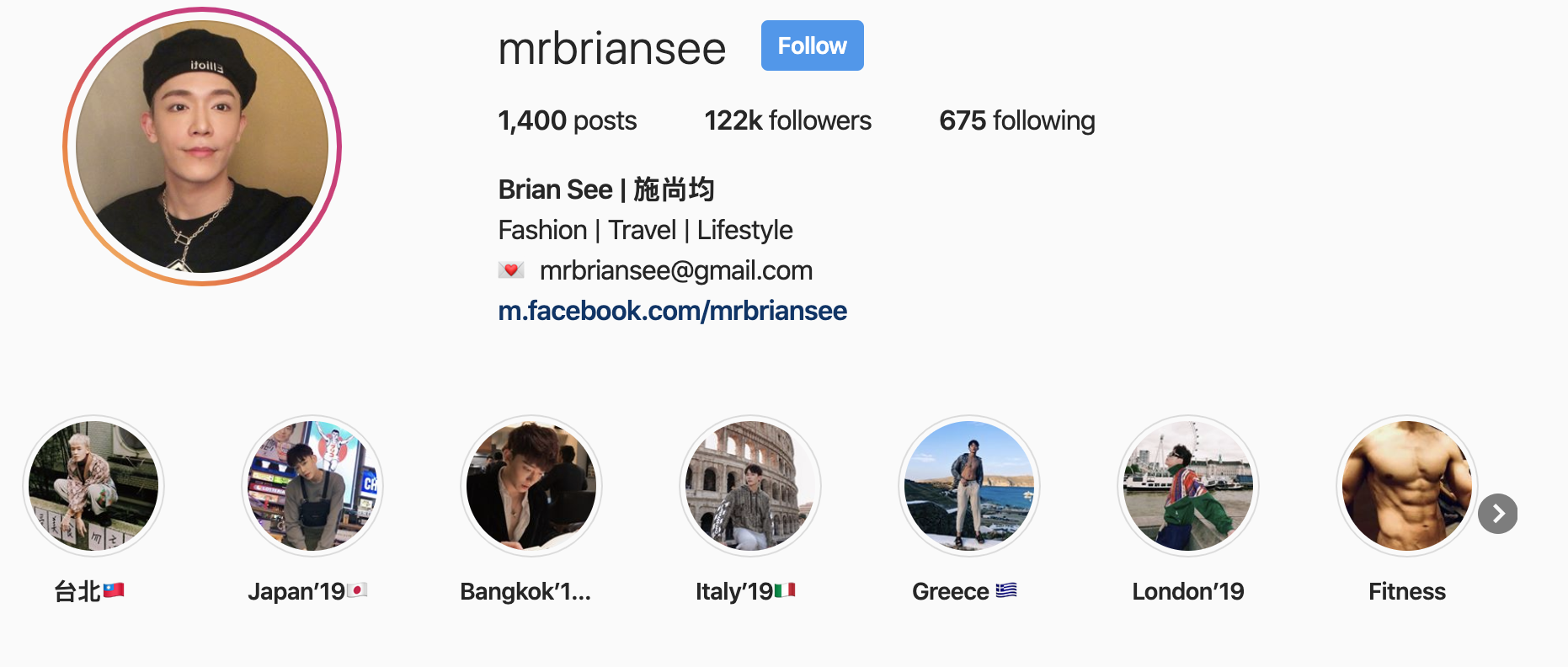 Thirdly, we have Brian See (@mrbriansee) who is a fashion and travel influencer. If you do check out his Instagram account, you will not be surprised that not only is he an influencer, but also a model.
He has collaborated with many fashion and lifestyle brands. Some of them include GAP, Tiger beer, Puma and more.
Apart from social media, he also runs his own blog where he shares fashion and styling tips with his followers.
To add on, he is an avid traveller, and is often seen travelling to places all around the globe garbed in fashionable outfits. If you are looking for travel inspiration, do check out his Instagram highlights where he categorised his trips into individual highlights.
Top Malaysian influencers: #4. Yen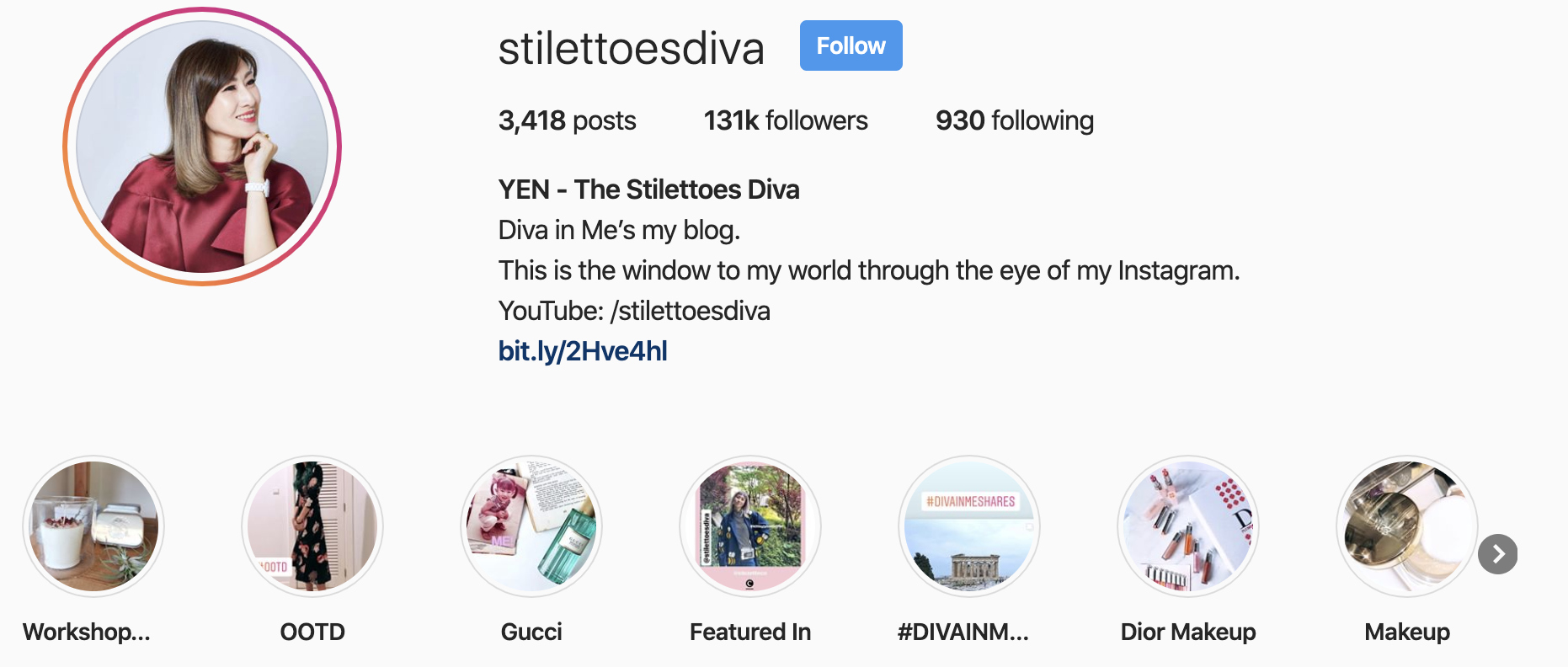 Fourthly, we have Yen (@stilettoesdiva), who is a beauty, lifestyle and fashion influencer. Yen is no stranger to the world of influencers, having started full-time blogging back in 2011. She is considered an expert in fashion. As you can probably guess by her Instagram username, her passion for shoes, in particular silettoes runs deep. Apart from shoes, she also shares about her love her bags.
Like many other influencers, she is also often travelling. Do check out her Social Media accounts for tips on how to travel fashionably.
Top Malaysian influencers: #5. Gatita Yan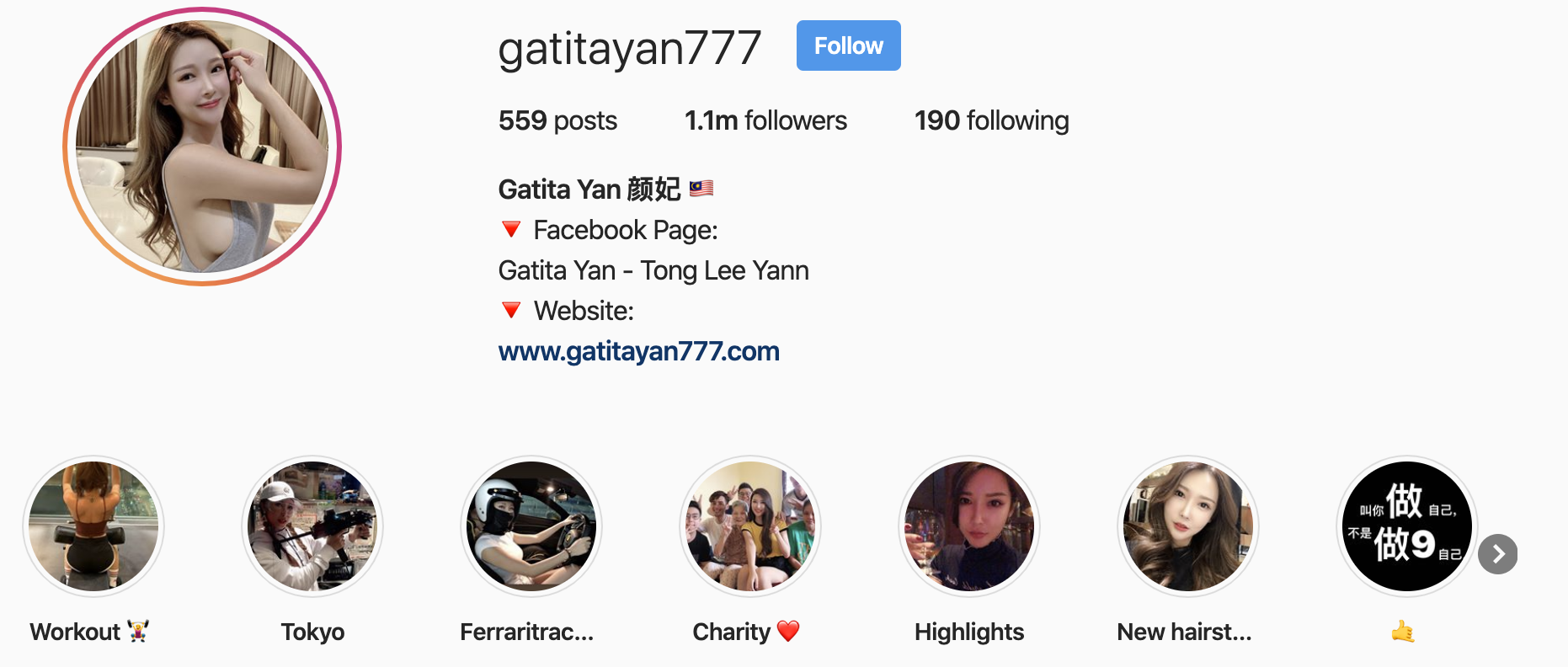 Next up, we have Gatita Yan (@gatitayan777), who is one of the most followed Malaysian influencers on this list. With over a million followers on Instagram, Gatita's online reach is certainly remarkable.
Gatita embodies confidence, and is not shy to flaunt her curves on Social Media. She also often documents her fitness sessions, to show her followers that fitness involves hard work. Of course, her Instagram is also filled with snippets of her travels. From Japan to Europe Gatita is often seen all around the globe.
Top Malaysian influencers: #6. Harvinth Skin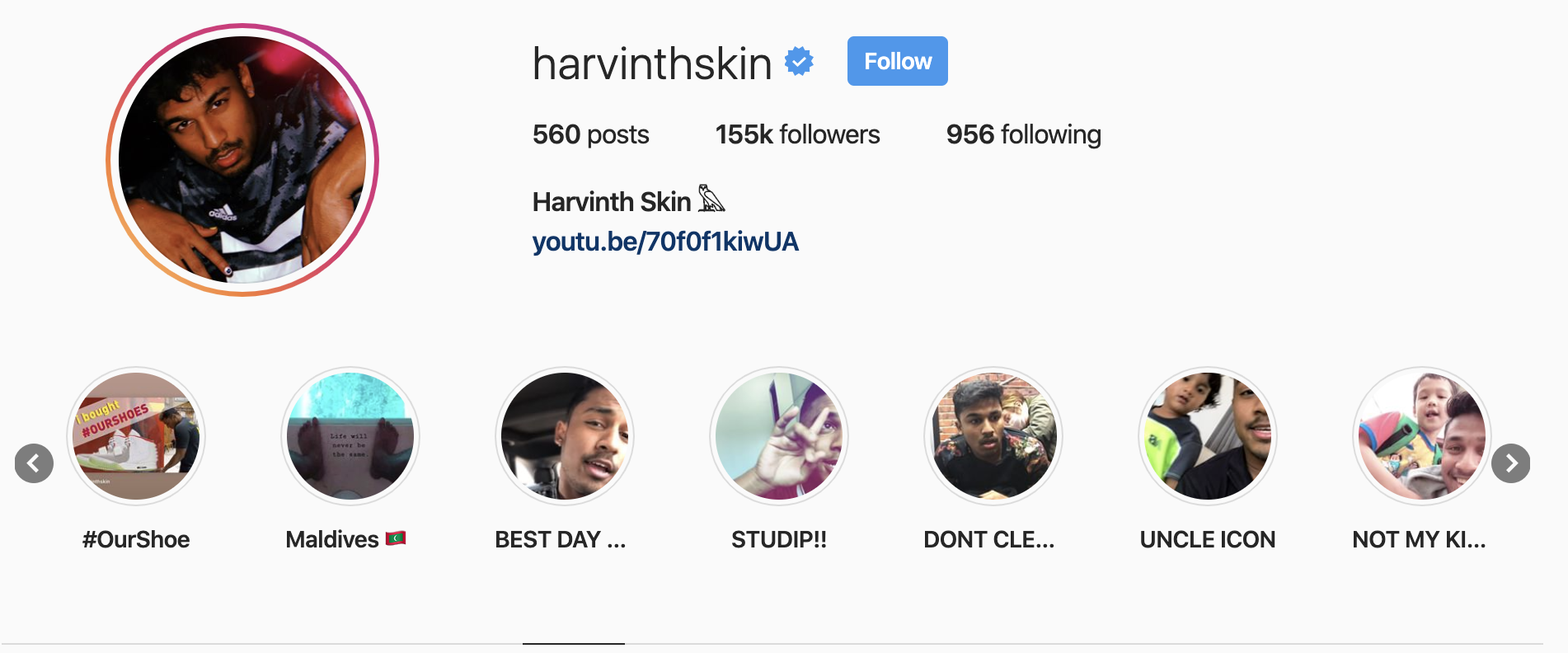 Moving on, we have Harvinth Skin (@harvinthskin), who is an influencer known for his amazing sense of humour.
If you are in the mood for a good laugh Harvinth is the influencer to go to. He is known to for his comedic skits and sketches on the YouTube channel, SkinTv. His content is widely based on his experiences in life and is therefore related to Indian and Malaysian culture.
Top Malaysian influencers: #7. Jenn Chia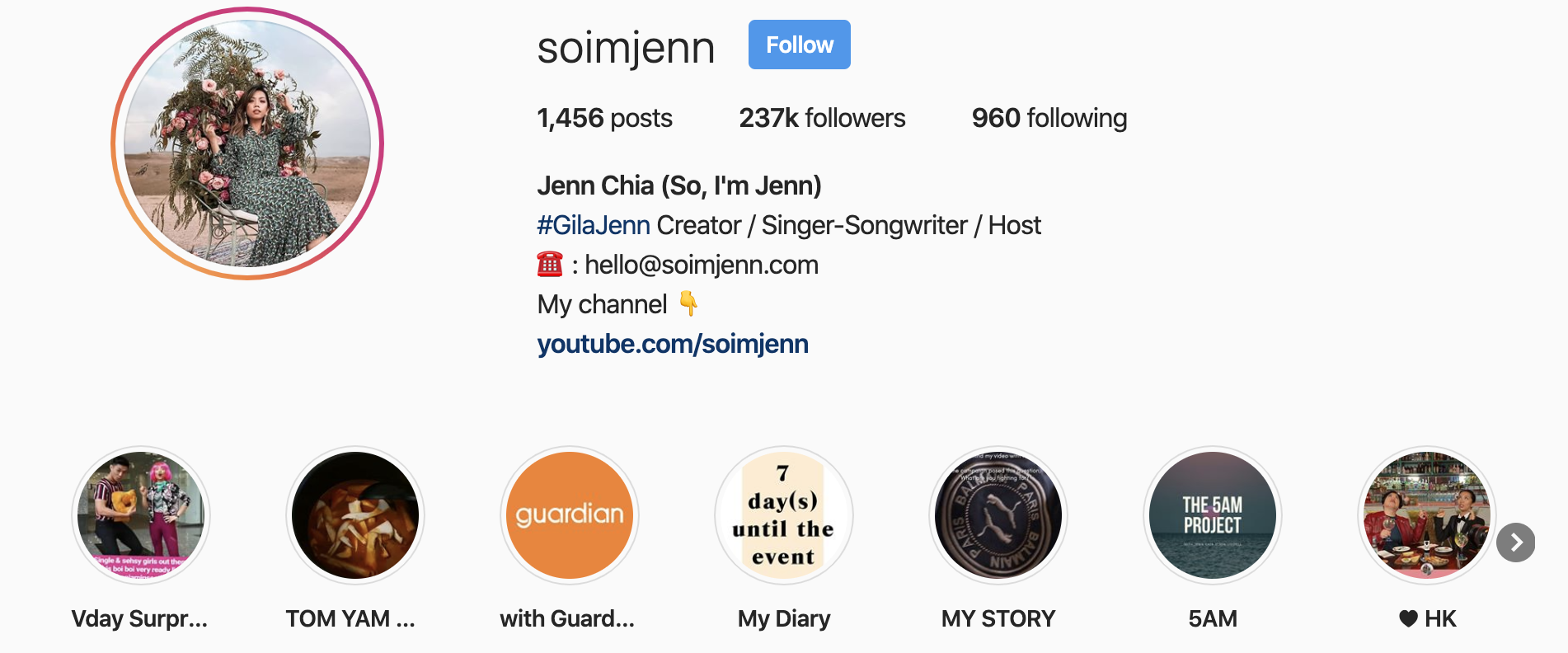 Our next influencer is another multi-talented individual, Jenn Chia (@soimjenn) is not only a singer but also writes her own songs.
Apart from Instagram, Jenn also regularly uploads on YouTube, where you can catch her singing some great tunes. To add on to her lists of talents, Jenn also has experience in hosting. She started her hosting career when she became the host of The 8TV Quickie.
Jenn then continued to build up her portfolio in hosting, and is very successful in it, as seen from the many gigs she has been invited to on her website. She has emceed for brands such as Samsung, Clinique, Rimmel London, Make Up For Ever and the list goes on.
Her list of achievements does not stop here. Jen is also a self-taught videographer, which explains the top-notch content we get from her YouTube channel. Many brands such as Samsung, Clinique and Shu Uemura have acknowledged her talent as a content creator and therefore have chosen to collaborate with her on projects.
Top Malaysian influencers: #8. Mina Rosli

Lastly, we have Mina Rosli (@minaros3), who is beauty influencer. Like many other beauty influencers, Mina often posts about the newest makeup trends, skincare tips on her Social Media accounts.
However, what differentiates her from the other influencers would be her creative take on beauty. Mina is not afraid to express herself through beauty and makeup. From colourful hair to glittery looks, Mina is certainly one you should go to for makeup inspiration.
In addition, Mina is also an animal enthusiast. Her Instagram account often features pictures of adorable pets. She even has a whole highlight dedicated to Rescues!
Conclusion
There are many Malaysian influencers out there. It is impossible to write about every single one of them, therefore, we have chosen these 8 exceptional individuals!
If you are interested in learning more about influencer marketing, do click here. There are also related articles which showcase some of the top influencers in each respective category.
*The respective pictures in this article do not belong to Kobe Global Technologies*
Sources
realalphamag, top-malaysian-female-instagram-influencers-to-follow/
rojakdaily, top-malaysian-influencers-you-must-have-spotted-somewhere-in-2017
myus.com, malaysias-hottest-fashion-lifestyle-bloggers-2018/