From Chanel to Gucci, these influencers are the ones that are always the most well aware of the latest drops in high-end fashion.
Luxury influencers are influencers that are commonly seen on social media modelling the products of luxury brands. Their knowledge of the latest trends, brands and outfit ideas are what makes them special.
Luxury influencers are good to follow when we are considering our next fashion purchase. After all, no one wants to waste a huge sum of money on a subpar purchase.
That being said, not all of us are able to afford luxury products. However, if you are interested in high-end fashion and enjoy the creativity that comes with it, these 8 luxury influencers are a good way to cultivate that interest without breaking a hole in your wallet!
Top luxury influencers: #1. Yoyo Cao

Firstly, we have Yoyo Cao (@yoyokulala), popularly known as Singapore's fashion icon. That being said, her popularity stretches beyond Singapore, as she is rather well known in Asia.
Not only does she have amazing taste in fashion, she is also a popular influencer with over 300K followers on her Instagram account.
If you enjoy luxury with a twist, Yoyo Cao is the influencer for you. She describes her style that is inspired from the boy's sartorial playbook. If we were to describe Yoyo's style, we would use the word 'effortless'. This is because she often incorporates luxury pieces seamlessly into her everyday looks.
Although simplicity is a big part of her outfit ideas, she is often seen experimenting with all sorts of styles. You can see her pull off designer goods from various brands such as Fendi, Gucci, Chanel, and Dior.
If you do browse through her Instagram highlights, you will be able to find brands like Valentino, Cartier and Chanel. The link on her bio @exhibitstore is also her own label, that features many 'made in Asia' pieces.
Top luxury influencers: #2. Leanne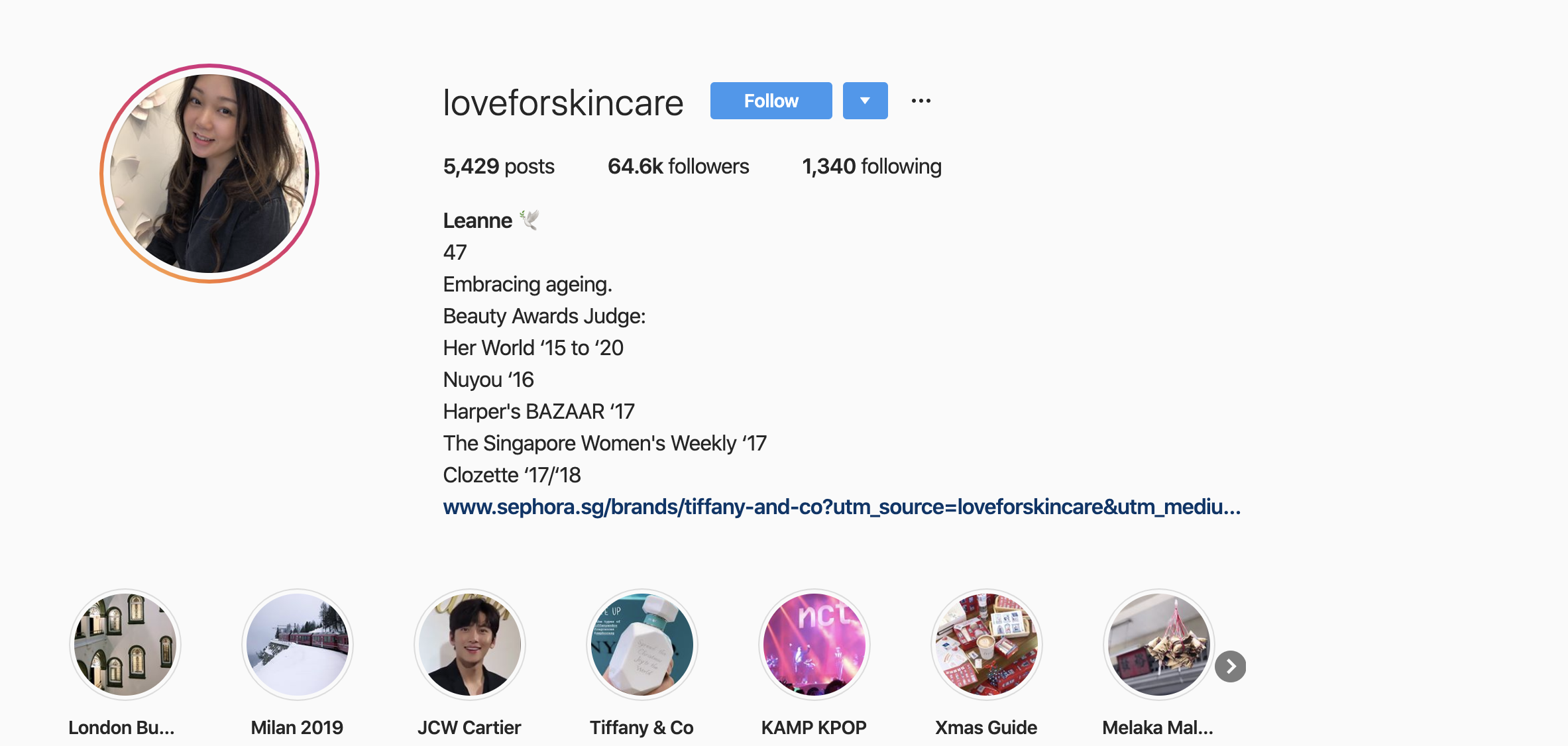 Secondly, we have Leanne (@loveforskincare), who is the best example that ageing can be done gracefully.
You can tell from her Instagram profile that this influencer does not shy away from the biological process of ageing. In fact, she even indicates her age on her Instagram bio.
If you are interested in makeup, skincare and fashion, Leanne is the influencer for you. She often reviews products from brands such as Tom Ford, YSL, La Mer, and Dior. Not only that, you will be surprised to know that her talents include judging, as seen in the awards she has been invited to.
To add on, she also has a blog where she has all the information you would need when it comes to beauty. Therefore, do check out the blog for content on fragrances, cosmetics, skincare, and more.
Top luxury influencers: #3. Andrea Chong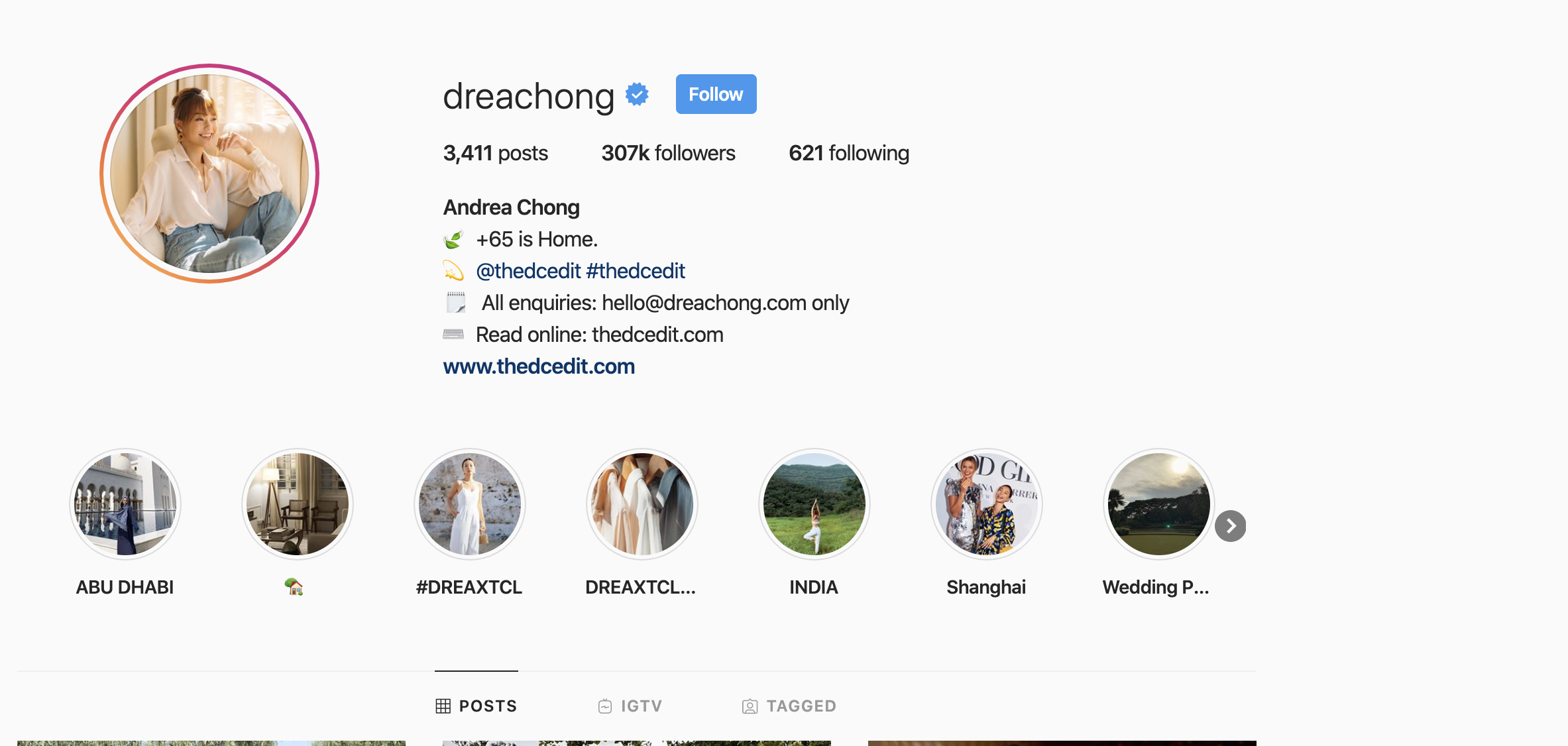 Thirdly, we have Andrea Chong (@dreachong) who is also a beauty and lifestyle influencer. We really do not need to say much about her amazing sense of fashion, as seen from the number of people that admire her simplistic style.
Just like Yoyo, Andrea also has her own business. She is the founder of DC Creative, a digital advertising agency. To add on, she also proved herself as an athlete as seen from her blackbelt in Taekwondo.
Top luxury influencers: #4. Mae Tan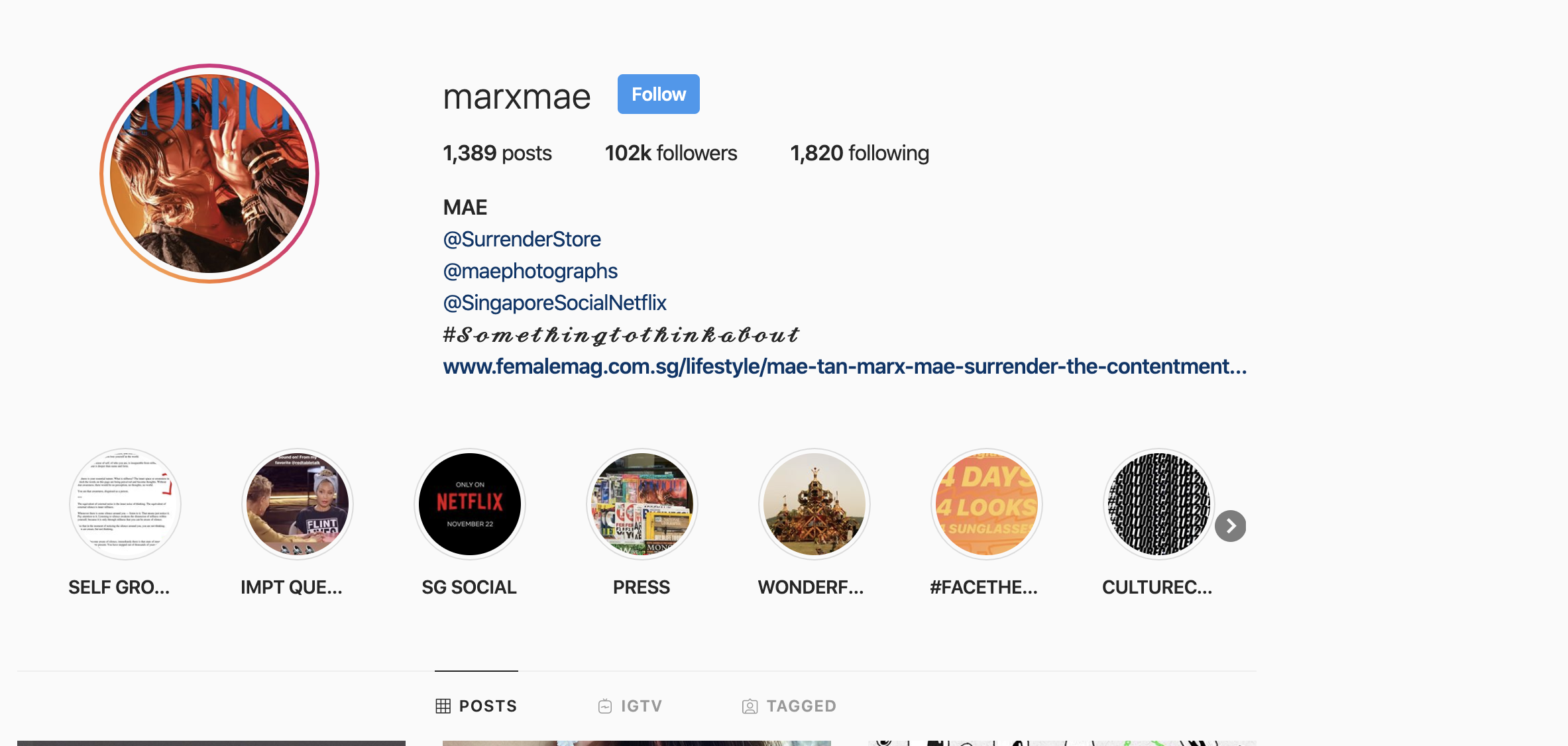 Next up, we have Mae Tan (@marxmae), a fashion enthusiast as well as a TV star.
If you are interested in luxury streetwear, Mae is the influencer you need to follow. Mae's Instagram account is certainly for our eyes. This is because she features many luxury brands such as Louis Vuitton, Coach and many more.
In fact, even the producers of Netflix recognised Mae's impact in the fashion industry. They invited her to star on their show as part of a regular cast on the show, Singapore Social. Do check the show out her socials for some behind the scenes of Mae's life as a fashion influencer.
Top luxury influencers: #5. Nur Ahmad Muhaimin (Mean)

Moving on, we have a rapper on our list, Nur Ahmad Muhaimin (@mean.xs), who is known as Mean. Apart from great beats, he is also a curator of luxury items. He can be seen pulling off clothing by Gucci, Dior and Valentino in his music videos.
His love for luxury streetwear can not only be seen in his music videos, but also on Instagram where he often models pieces from brands such as Raf Simons. Do check out his Instagram account for more fashion inspiration.
Top luxury influencers: #6. Rachel Wong

Rachel Wong is an influencer that specialises in beauty, fashion and lifestyle. Therefore, you can find many outfit idea pictures on her Instagram account. From Prada sunglasses to Yves Saint Laurent sweatshirts, Rachel can show you how to pull these items off effortlessly.
Top luxury influencers: #7. Daniel Boey

Moving on, we have Daniel Boey who is a fashion consultant as well as a producer.
Under his belt includes names such as Vivienne Westwood, Louis Vuitton, and Christian Dior.
To add on, his Instagram often features his adorable dog. Therefore, do check out his social media accounts!
Top luxury influencers: #8. Jamie Chua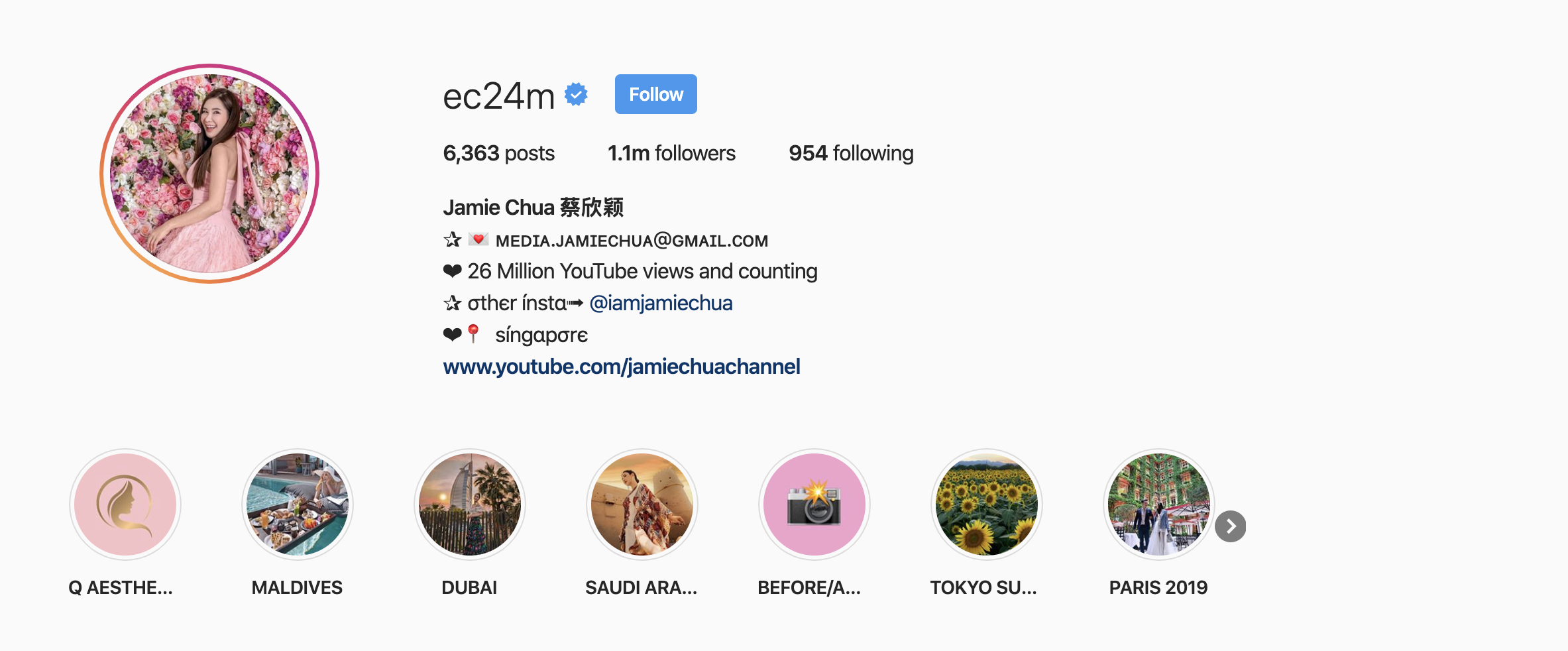 Lastly, we have Jamie Chua (@ec24m), who has over a million followers on Instagram, 383K subscribers on Youtube.
Jamie's social media accounts are filled with information about luxury goods. From Birkin bags to luxurious dinners at Michelin restaurants, Jamie's social media account is filled with such content. Therefore, how could we not include her in our list of luxury influencers.
Conclusion
To sum it all up, luxury influencers are definitely nice to follow when we are on social media. After all, not all of us might be able to afford these luxury pieces. However, we can all admire their beauty on social media thanks to these luxury influencers.
If you are interested in learning more about influencer marketing, do click here. There are also related articles which showcase some of the top influencers in each respective category.
*The respective pictures in this article do not belong to Kobe Global Technologies*
Sources
Mediaonemarketin, top-influencers-singapore-guide/
Femalemag.com.sg, lifestyle/fashion-singapore-influencers-marxmae/?slide=6
Digitalm, influencers-singapore/