Curious to find out who are the top influencers of the year or simply want to find some local influencers to follow? We have curated a list of influencers that have gained widespread popularity. Therefore, do read on for 8 very successful local influencers that have made quite the name for themselves.
2020 Top influencers: #1. Christabel Chua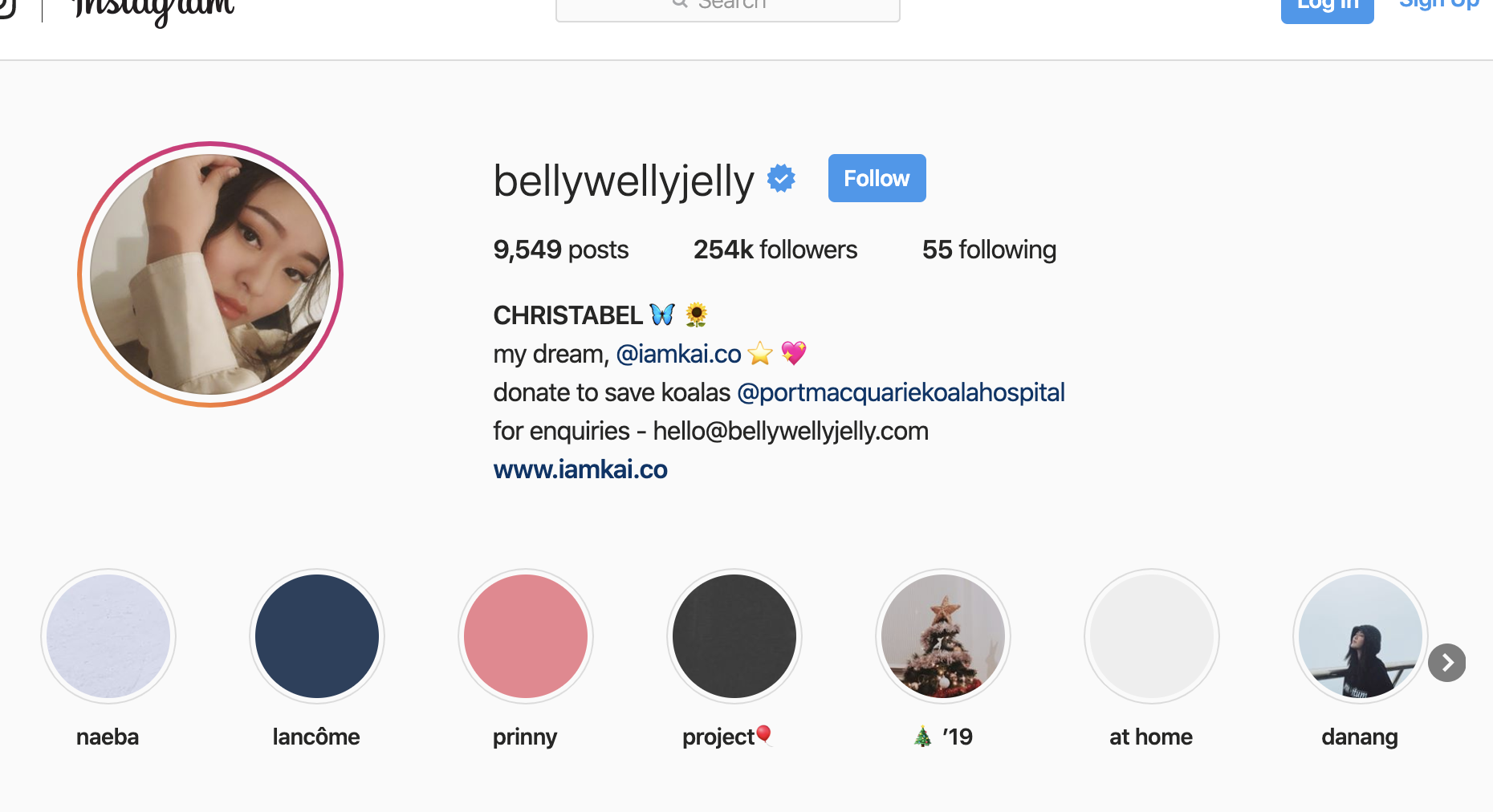 Firstly, we have Christabel Chua (@BellyWellyJelly), who is a beauty, lifestyle and travel blogger.
For those of you that might not know, Christabel actually started out as a host under local YouTube channel, TheSmartLocal (TSL), regularly appearing on their videos.
Today, she is a successful influencer with significant numbers across several social media platforms. For instance, on Instagram alone, she has over 200K followers, which makes her one of the top beauty influencers in Singapore.
To add on, she is also the founder of the online store, Kai that sells many things from cute bags to accessories like keychains.
If you enjoy watching beauty related content do head onto her YouTube or Instagram to hear what she has to say!
2020 Top influencers: #2. Daniel Ang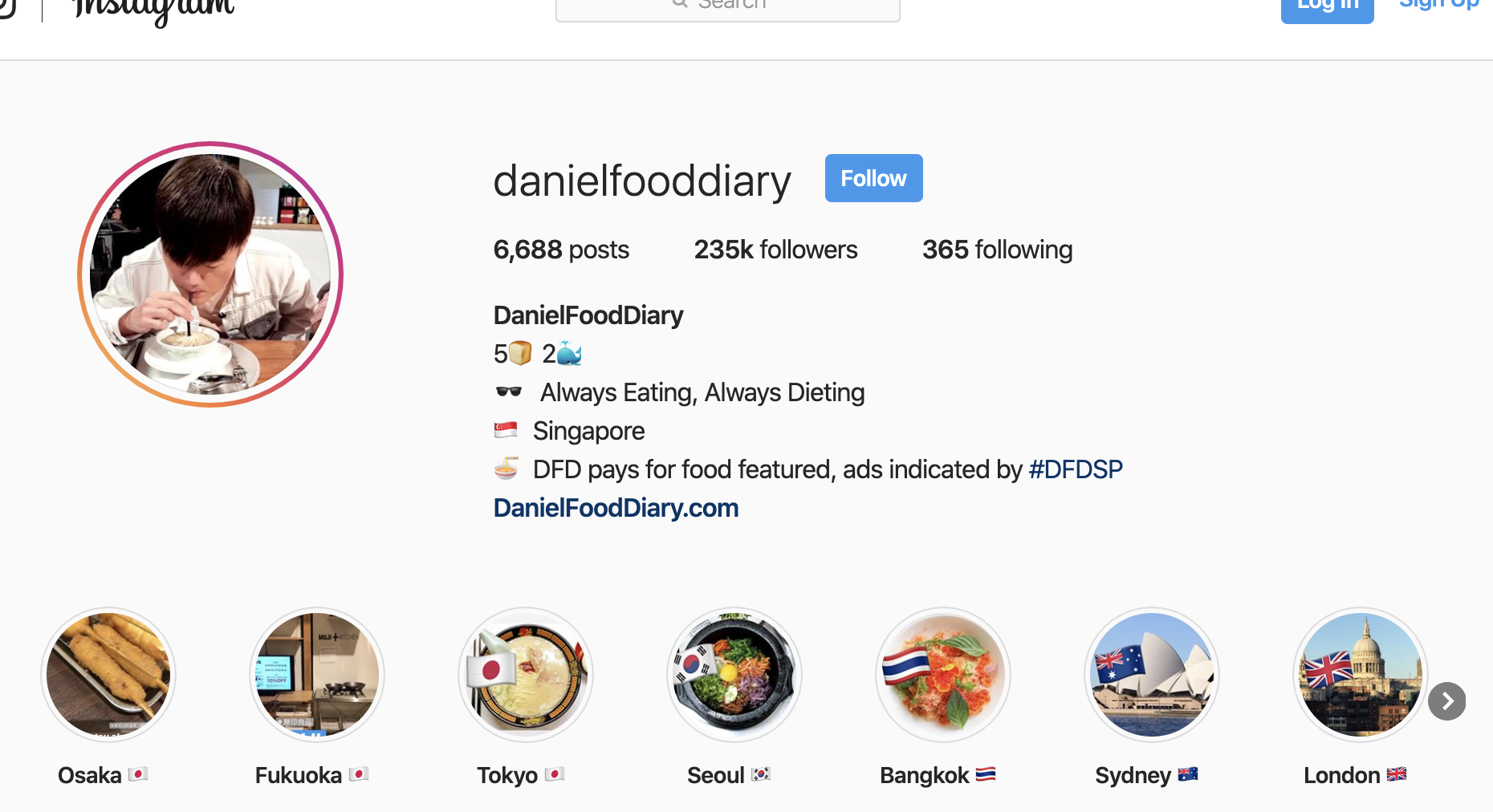 Secondly, we have Daniel Ang (@DanielFoodDiary), who is a famous food blogger. For those of you that are foodies, you will probably be able to recognise Daniel, one of the top food influencers in Singapore.
Did you know that Daniel actually started blogging when he was under SPH (Singapore Press Holding)? He was actually part of their celebrity blogging team in 2008. From there he discovered his love for food and blogging. He then moved on to creating his own website to dedicate it to food-related content.
Today, his Instagram alone has 235K followers, his YouTube channel has over 20 million views and his Facebook page has close to 400K followers.
To add on, Daniel is also a man of many talents and teaching happens to be one of them. In fact, he is a lecturer that specialises in Mass Communications and Social Media.
2020 Top influencers: #3. Jessica Loh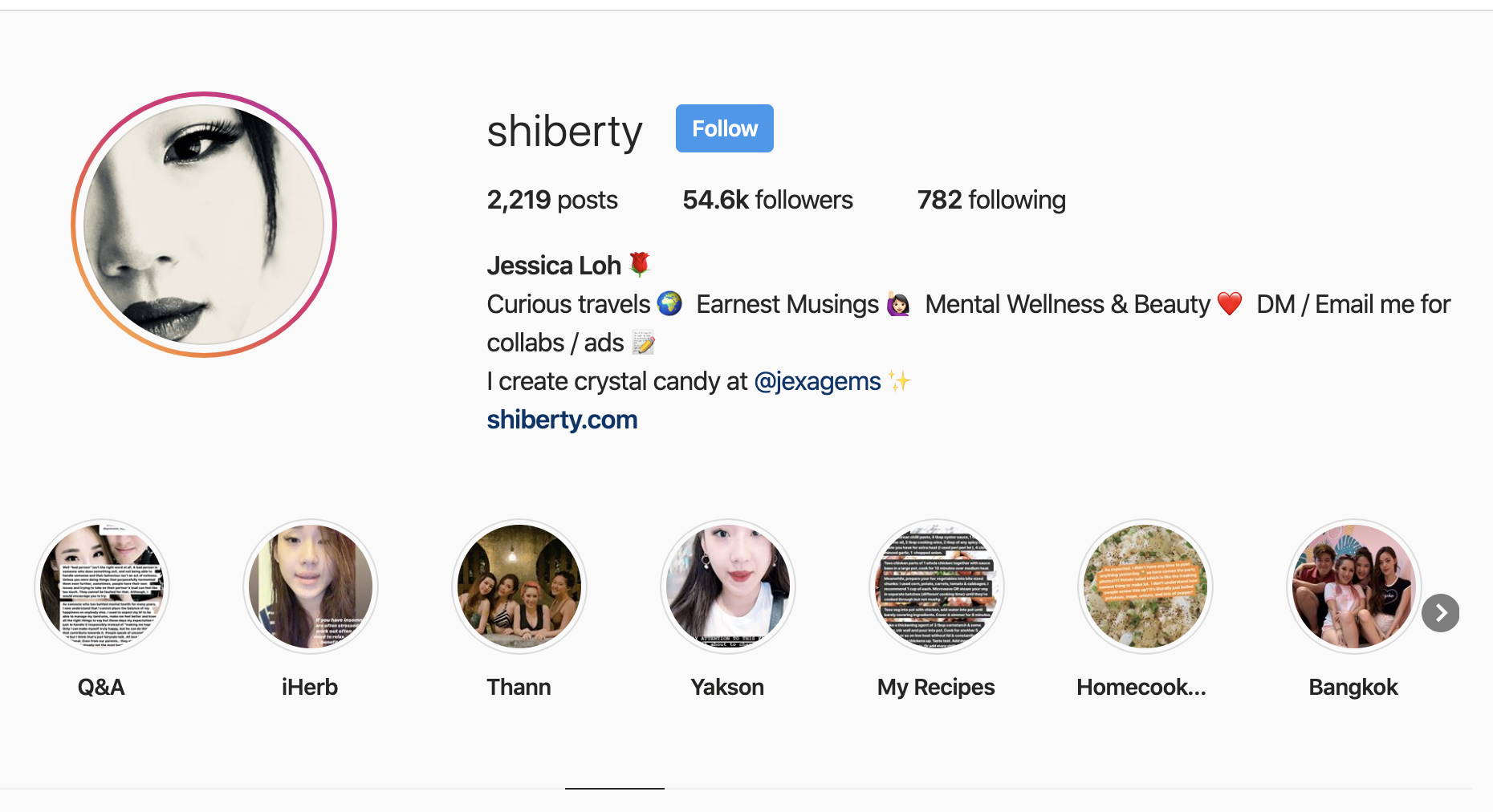 Thirdly, we have Jessica Loh (@shiberty) who is a travel and beauty influencer.
A quick scroll of her Instagram would display quite a good variety of content. From food photography to OOTD (outfit of the day) and travel pictures, Jessica's Instagram is regularly updated with amazing content.
Jessica is also one of the many influencers that garnered fame with blogging. She is also a foodie that shares many of her recipes on Social Media. In fact, founded shiberty bakes, a dessert cafe. Although the cafe is no longer in operation we can certainly see that her expertise when it comes to baking is exceptional!
2020 Top influencers: #4. JianHao Tan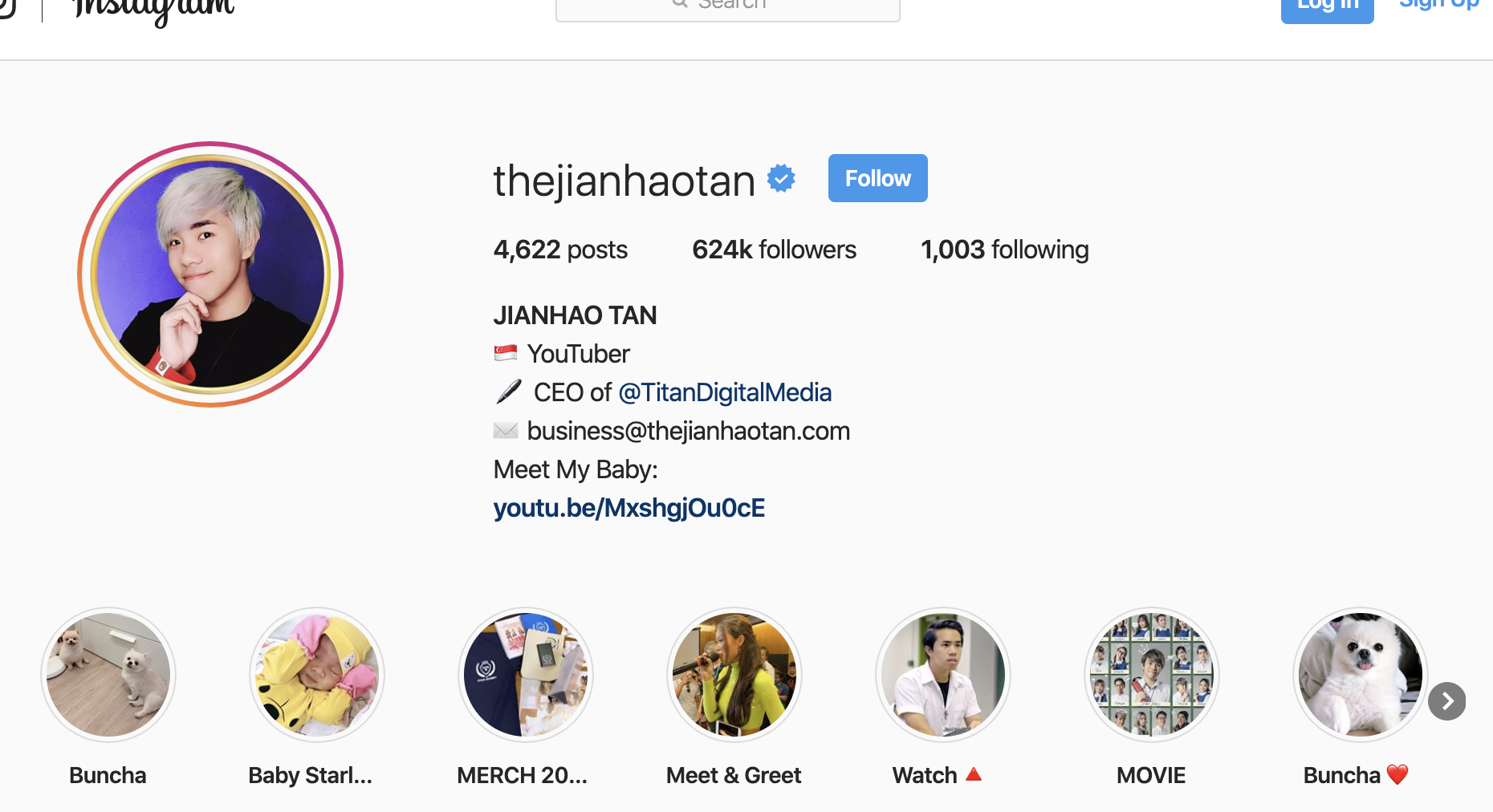 Fourthly, we have JianHao Tan (@thejianhaotan), who is the CEO and founder of the content agency, Titan Digital Media. JianHao probably needs little to no introduction, as he is one of the top influencers in Singapore. JianHao has over 600K followers on Instagram, 3.84 million subscribers on YouTube and over 90,000 followers on Facebook.
He is known to be the brain behind many comedic videos on his YouTube channel, JianHao Tan. He has many successful videos under his belt. For instance, his "13 Types of Students on Exam Day" comedic skit has raked in over 8 million views in the short span of three months.
He is also the father of an adorable baby girl who was born in 2019. His YouTube channel features many videos of his personal family life, and many of them feature his cute infant!
Lastly, JianHao has also had the opportunity to meet many international celebrities. One of them being Tom Holland, the star of the Marvel franchise of Spiderman. The number of opportunities he has been given certainly shows how he is of the top influencers as of late.
2020 Top influencers: #5. Melissa Celestine Koh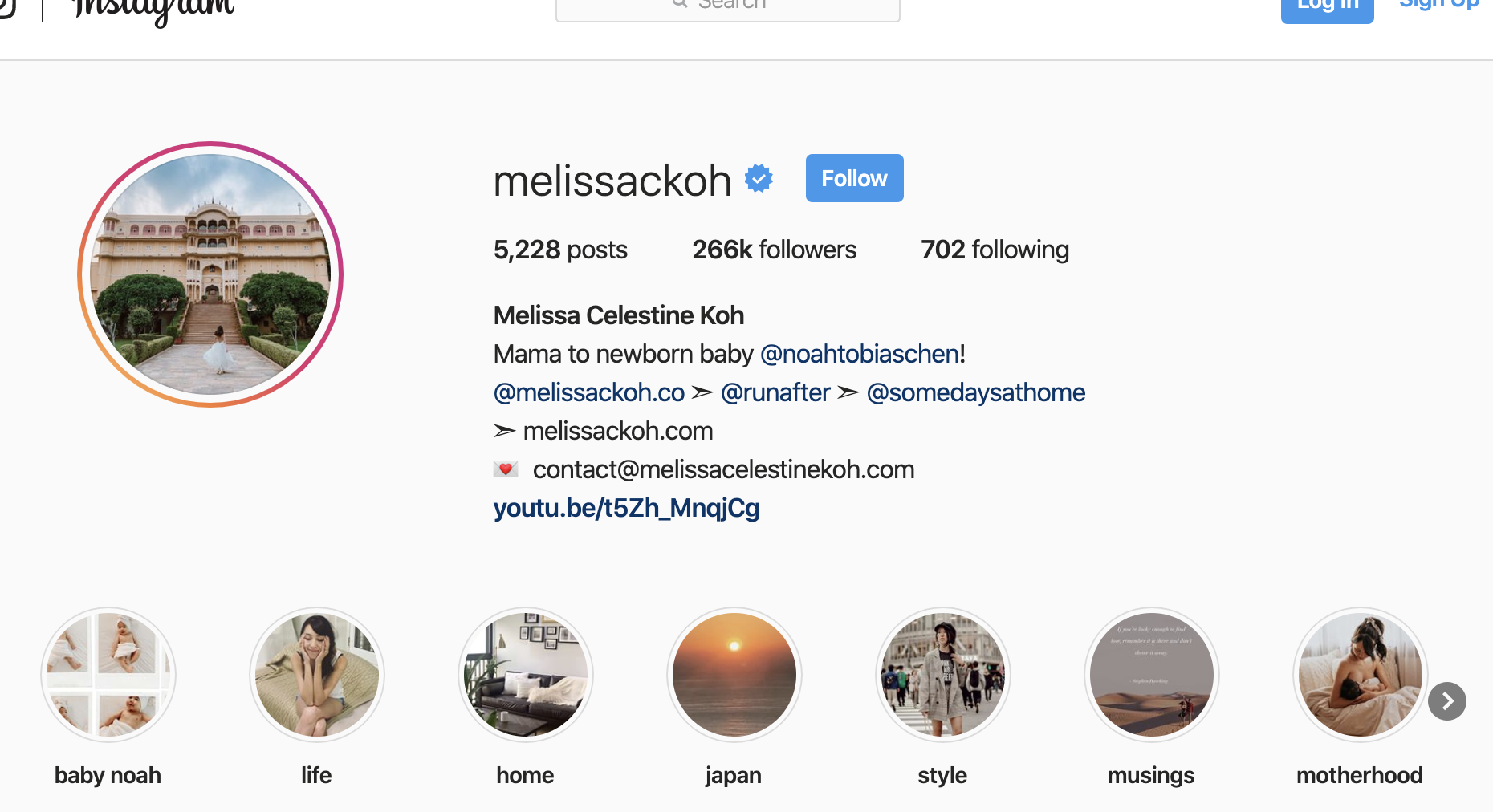 Moving on, we have Melissa Celestine Koh (@melissackoh), who is a fashion, beauty and lifestyle influencer.
Like JianHao Tan, she is also a parent to an adorable toddler named Noah. She has over 200K followers on Instagram and over a million views on YouTube.
Her expertise on Social Media has also attracted many big brand names to work with her. Amongst them includes Coach, Dior and Kate Spade.
Apart from being an expert at blogging and juggling various Social Media platforms, Melissa is also a successful entrepreneur. She is the founder of Runafter and Somedaysathome, brands which specialise in fashion beauty and lifestyle products.
2020 Top influencers: #6. Mongchin Yeoh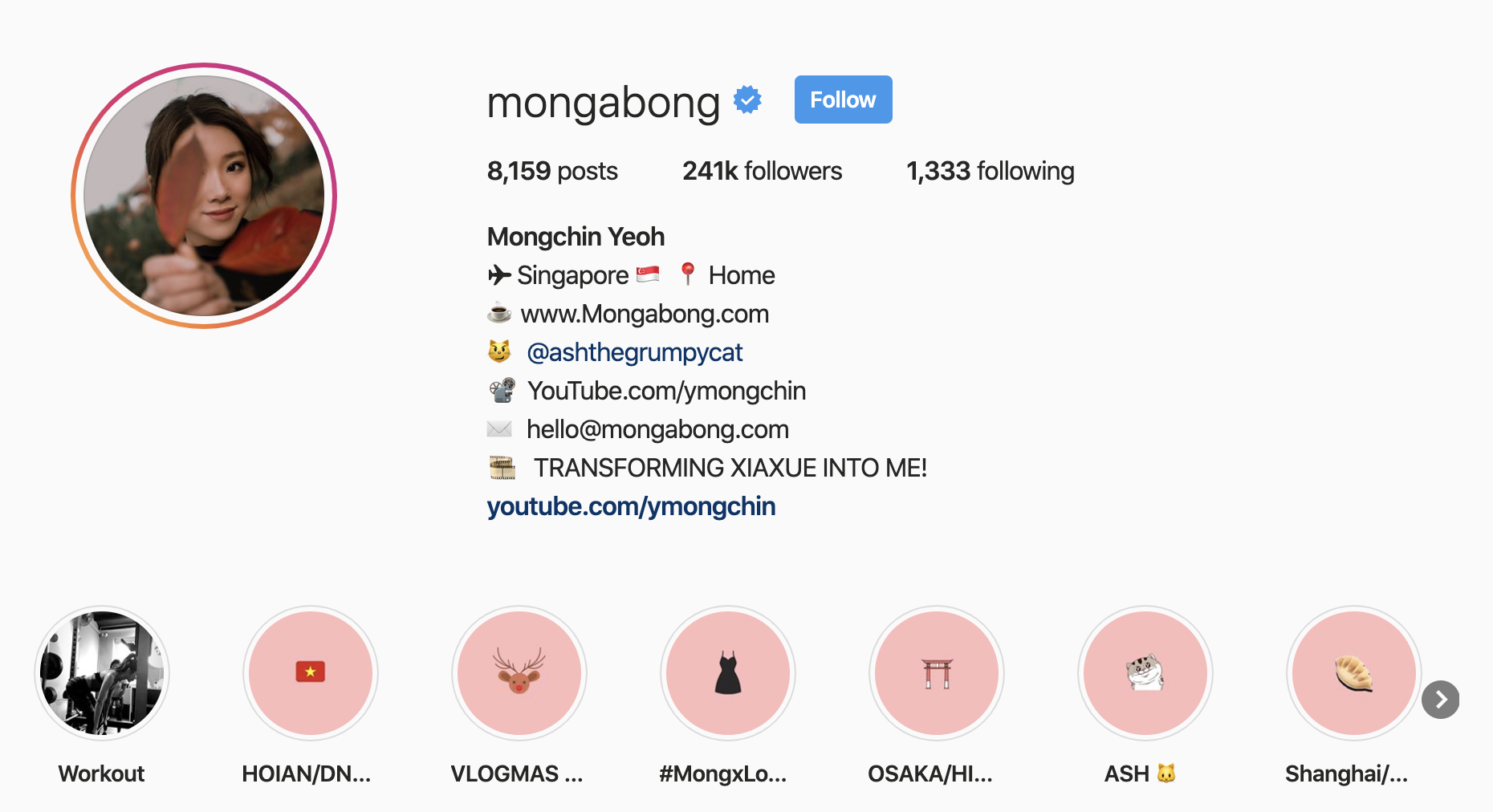 Moving on, we have MongChin Yeoh, who is more popularly known by her Instagram username, (@Mongabong). Mongchin is a beauty, lifestyle and fashion influencer based in Singapore.
She is known for her expertise in makeup, especially when it comes to K-beauty. In the year 2019 alone, she has made several trips to Korea and documented them all on her various Social Media platforms. Therefore, her YouTube channel is certainly a must-see for K-beauty addicts!
Mongchin started off as a model for many local blog shops when she was still in school. One of the blogshops she modelled for included Lovet, whom she now has a collection with.
She is also often found on her YouTube channel giving valuable pieces of makeup and fashion advice in the form of tutorials. Therefore, do check out her Social Media channels if you are interested in beauty, makeup and skincare.
2020 Top influencers: #7. Soh Pei shi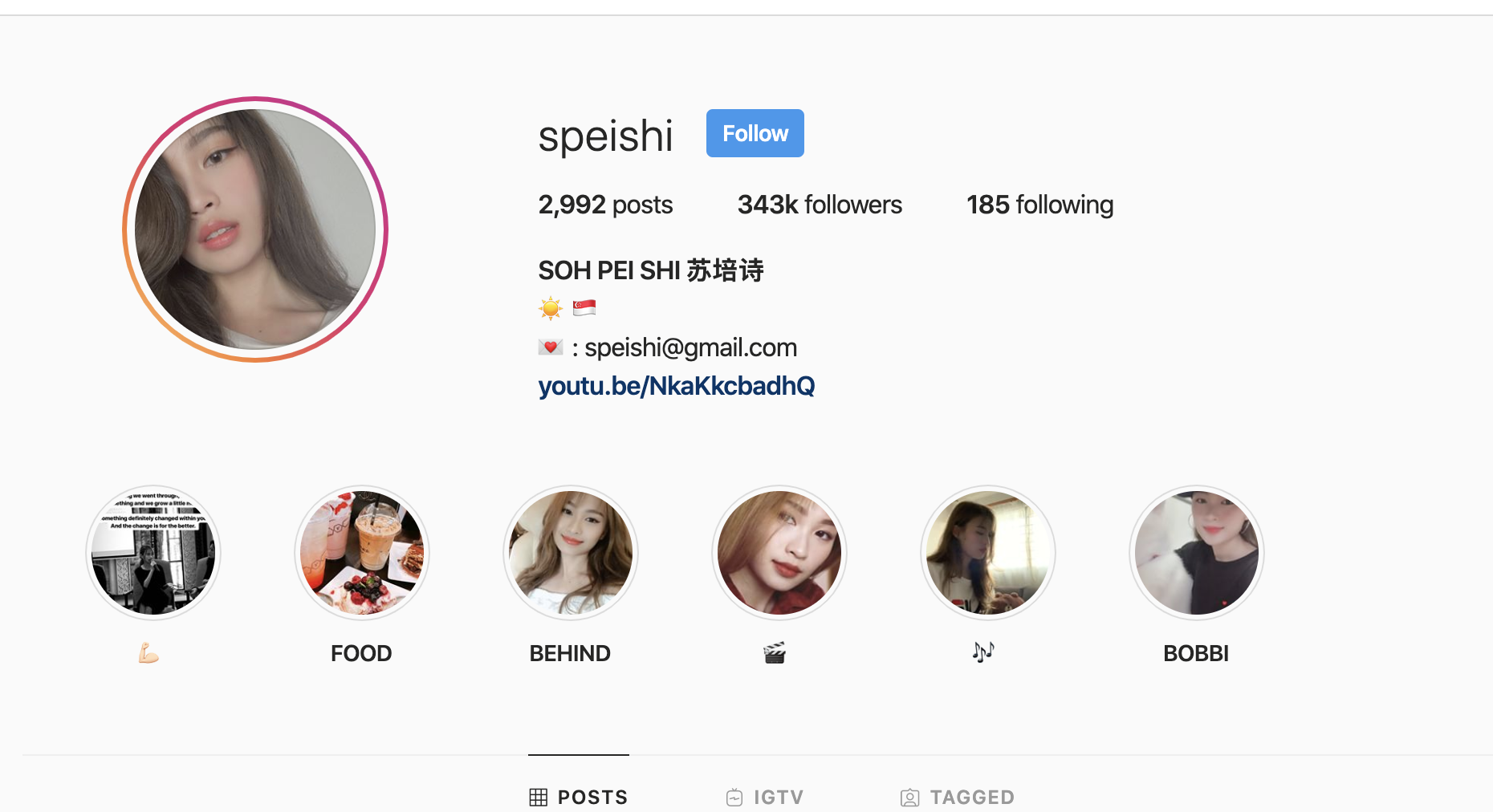 The next person on our list is one that started our blogging at a very young age, Pei shi (@speishi) who is a local lifestyle influencer.
She started blogging back in 2011, at the young age of 16. Despite only being 24, Peishi has garnered over 340K followers on Instagram.
Today, Peishi is a successful influencer who at the same has also tried out quite a bit of acting having appeared in channel 5 drama series "Lion Mum".
2020 Top influencers: #8. Taufik Batisah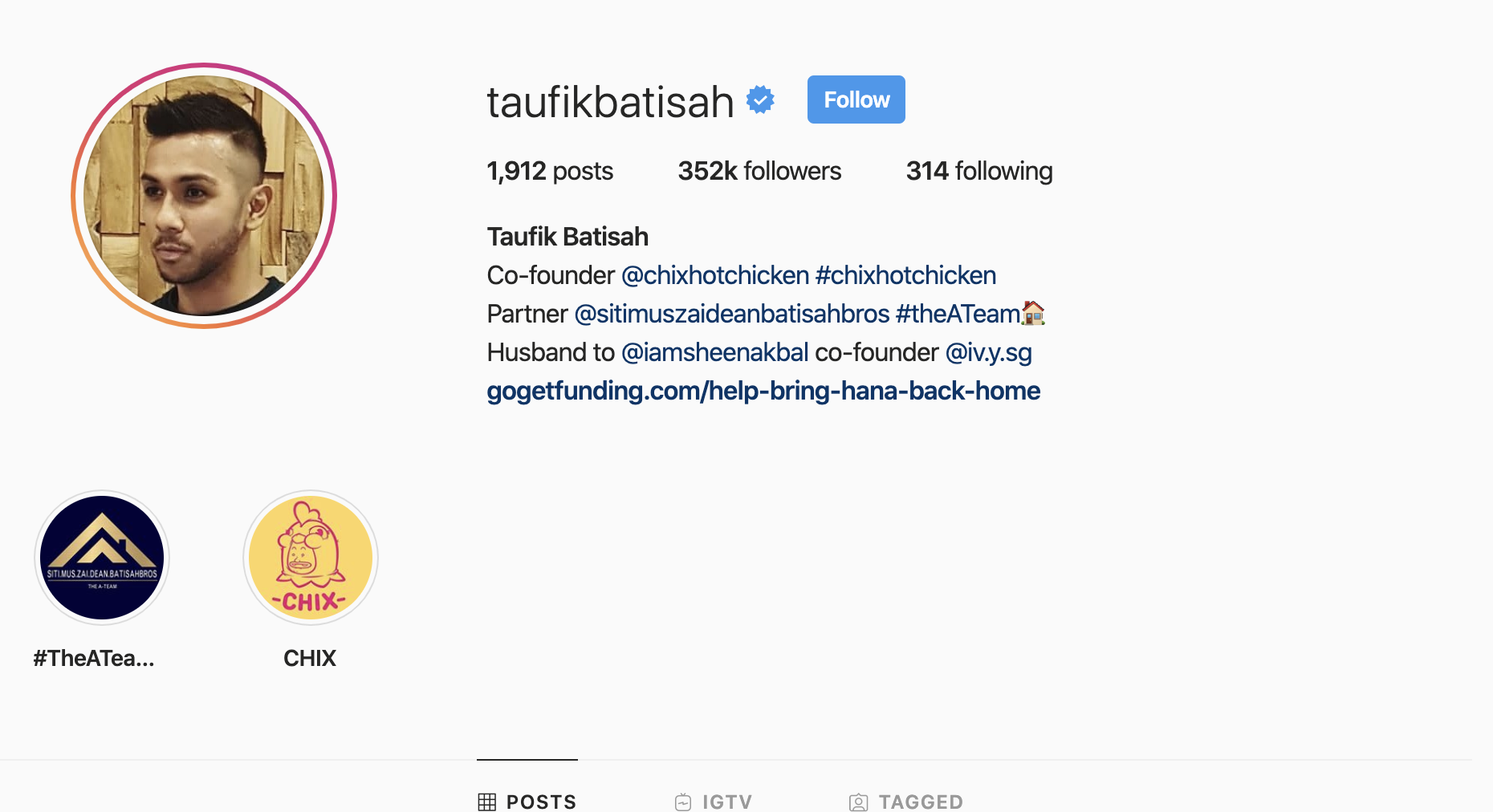 Lastly, we have Taufik Batisah who is a singer, actor as well as a local influencer. His rise to popularity can be tracked to the local talent show, Singapore Idol, where he came in first in the very first season of the series.
Apart from his musical inclination, he has also proven himself as an actor and an entrepreneur. He has acted in Channel 5 production, Tanglin and is also the founder of chix hotchick'n, a Nashville hot chicken restaurant.
Conclusion
Many of these influencers have put in hard work behind the scenes to achieve the success they have today. We hope that you enjoyed reading about these 8 influencers!
If you are interested in learning more about influencer marketing, do click here. There are also related articles which showcase some of the top influencers in each respective category.
*The respective pictures in this article do not belong to Kobe Global Technologies*
Sources