The first step to understanding influencer marketing is to firstly understand influencers and their role. Influencers are defined to be "people who have the power to influence the purchasing decisions of a consumer due their authority, knowledge, position, or relationship with their audience." (Geyser, 2021). Due to their influential traits, marketing is done effectively through them, which is why influencer marketing exists!
With influencer marketing on the rise, the trends we observe changes from time to time. Nano and Micro influencers are getting more attention by brands. Live streaming is becoming more popular. Tik Tok is the new platform to market on. Check out our article on influencer marketing trends in 2021.
In our recent research we collated a few statistics on marketers collaboration with influencers and their opinions working with these key opinion leaders (KOLs).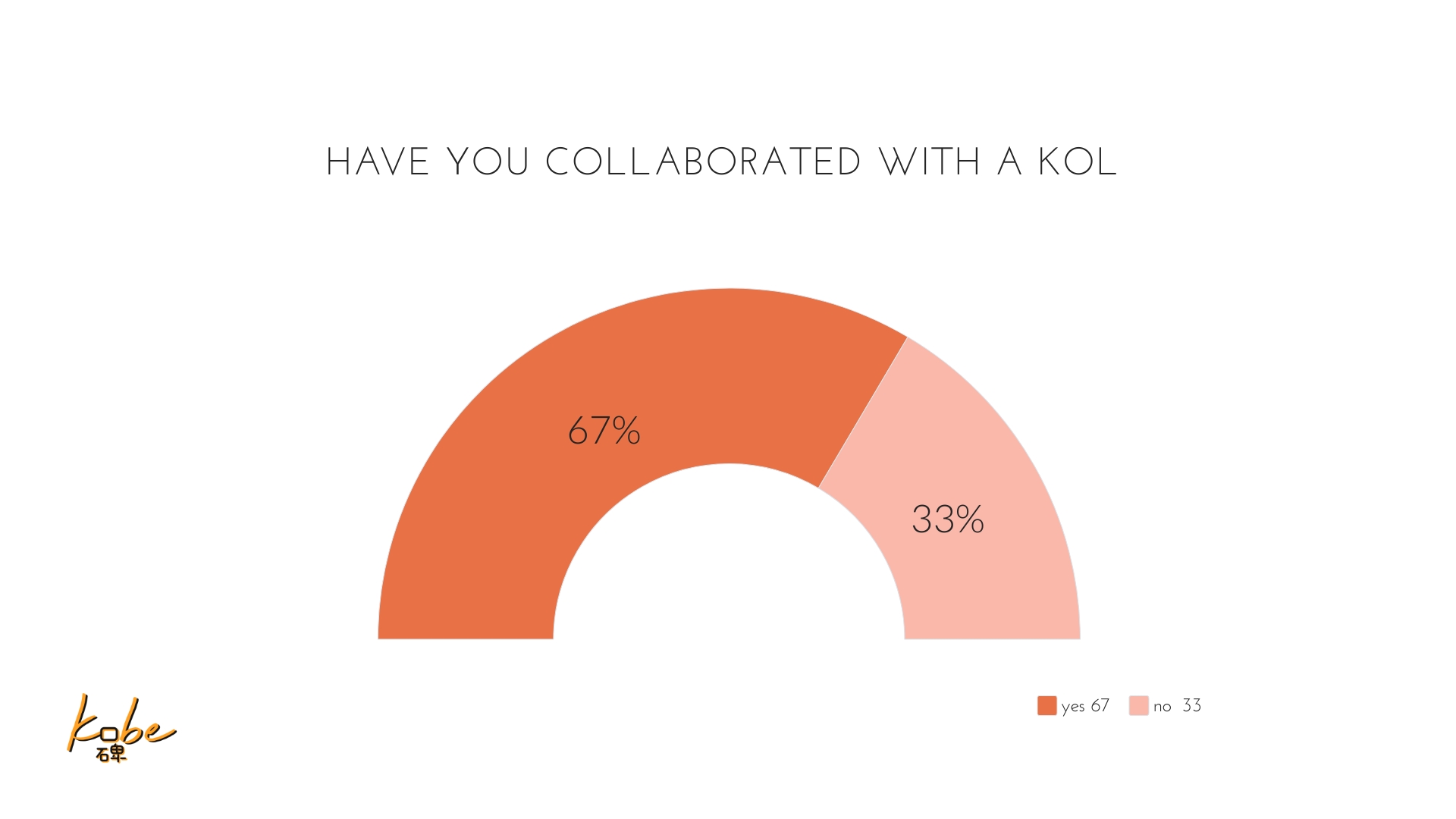 With a sample size of about 150 marketers, 67% of them engage in influencer marketing. Half of these marketers who have collaborated with KOLs hopes to achieve conversion from their collaboration. However, a handful of them indicated that they focus on brand awareness. Setting a distinct objective in your collaboration with KOLs can help you measure the success of your marketing campaign.
People often have the concept that conversions should be their main objective when it comes to influencer marketing. However, brand awareness is usually the first and most important factor to lead to conversions. Influencer marketing is a process of allowing a brand presence be known in the market, before turning it into conversions. Once a brand awareness has been successfully built through the word of mouth, consumers will start to consider the products of the brand, which can ultimately lead to conversion.
Marketers have different types of considerations when choosing a KOL. Such considerations includes KOL and brand match, followers and engagement, KOL's personal style, creative quality, cost, previous cases, difficulties to collaborate.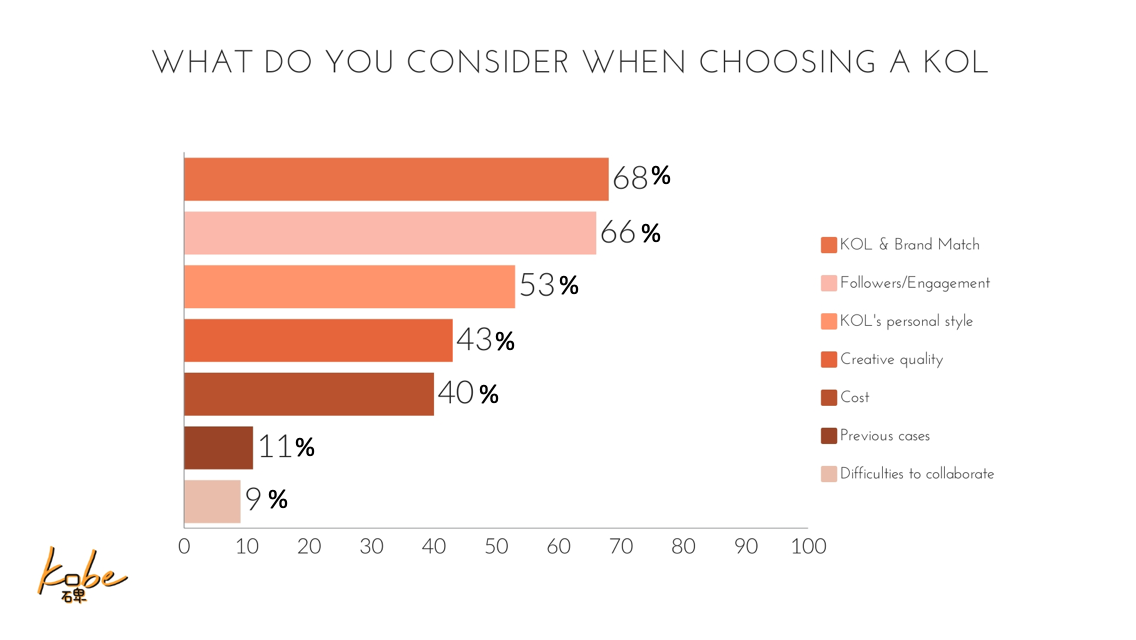 Firstly, the influencer you choose should match your brand . A makeup brand will require a beauty influencer to share their expertise through beauty tips and product testing. Majority of these marketers selected 'KOL & brand match" due to the importance of having the right expertise of different influencers for each unique product.
Next, it is important to evaluate a KOL's followers and engagement rate before choosing them for your brand. A high follower count does not determine a good engagement rate. Each individual's creativity quality differs and thus, determining the cost for their service can be difficult. However, don't let these considerations defer you from influencer marketing! Read on to find out how these can be limitations can be mitigated.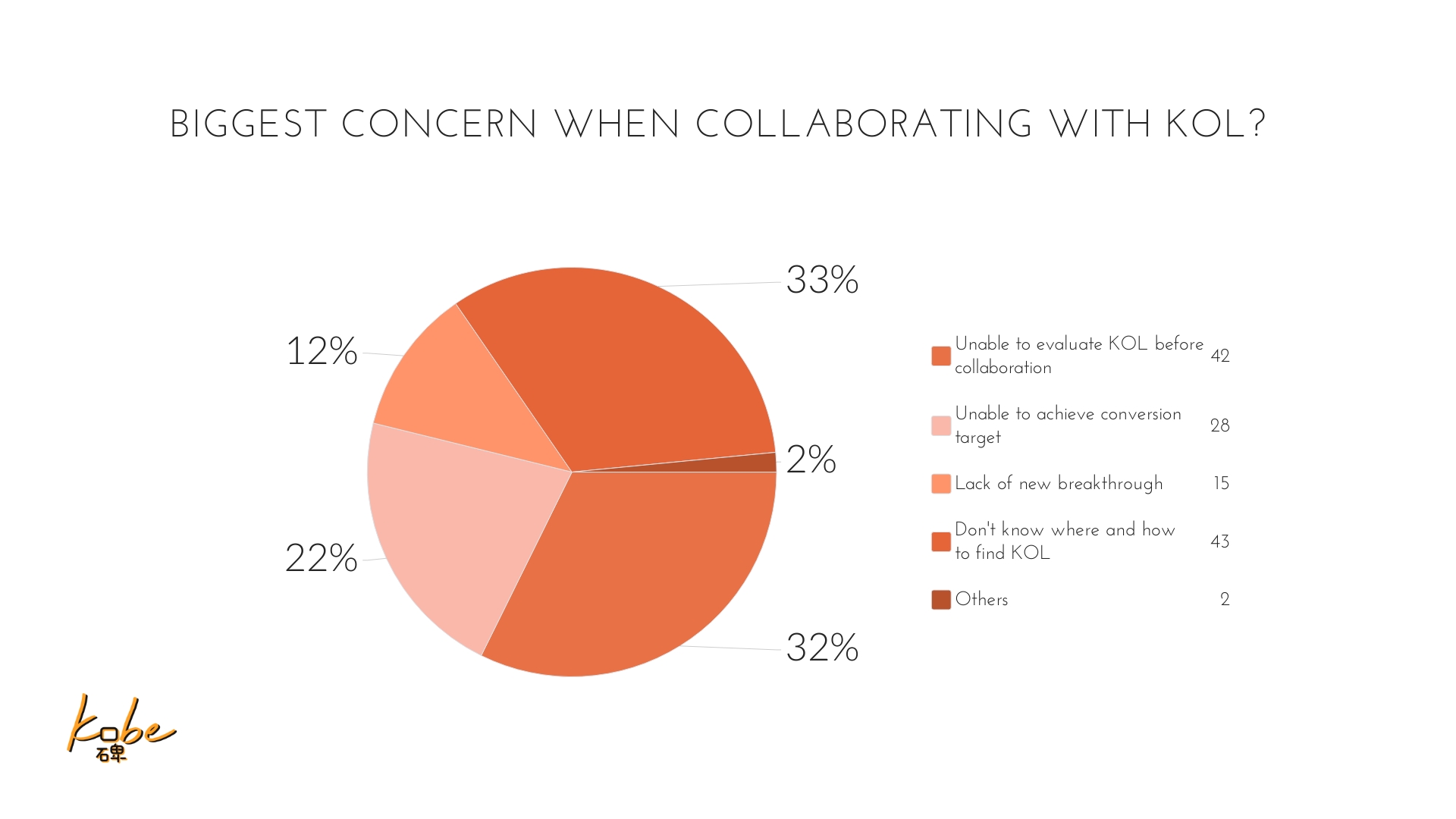 As a marketer, you will probably have these concerns about KOLs. In this study, we find that marketers are generally concerned that they would be unable to evaluate a KOL before collaboration, or wonder where and how to find a suitable KOL. Some of these marketers also feel doubtful of the success rate in achieving their conversion target.
Nevertheless, with every problem, comes a solution. If you are a marketer who wishes to see success in influencer marketing, yet have these concerns and considerations, try contacting an influencer marketing agency to relieve your concerns.
Kobe Global Technologies offers products that targets your marketing needs. With our AI technology, we have the ability to select the best suited influencer for your brand. Reach out to us with your worries and doubts, and allow us to find the perfect KOL for your collaboration.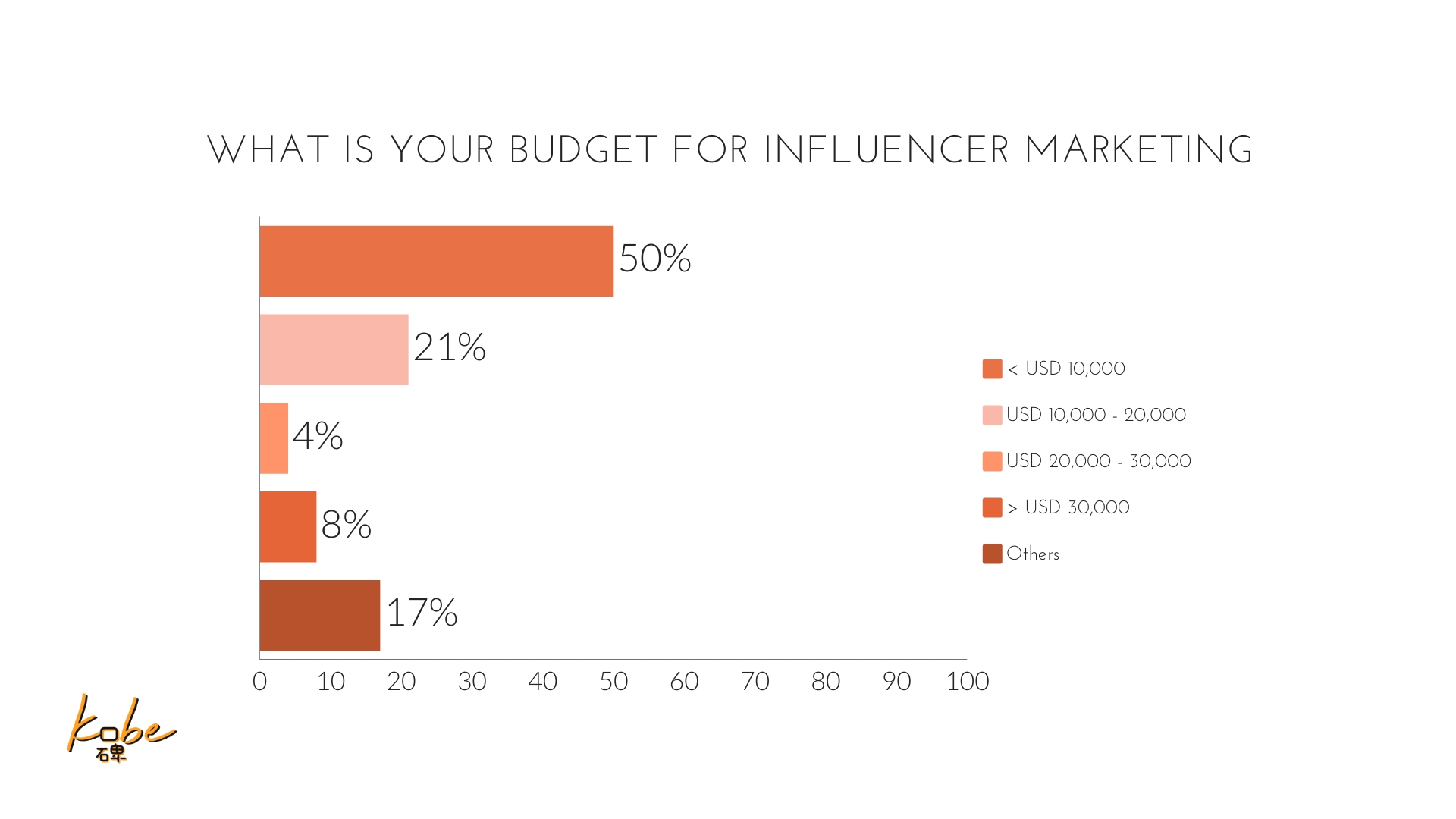 According to the marketers, majority of them have a budget of around USD $10,000. Cost is usually a one of the main considerations businesses would have before deciding on collaborating with a KOL. However, a higher budget does not necessarily correlate to a higher rate of success, but allow top tier brands to try multiple ways and concepts til one proves to be successful (Libby, 2017).
Influencer marketing requires patience to watch the process evolve and ultimately achieving your marketing goals. One needs to first create and promote their brand presence online, before it can successfully lead to conversions! Before collaborating with a KOL, think about your objective, considerations, and come up with a budget you're comfortable with! Consult an influencer marketing agency if you wish to have your concerns addressed!