What is one thing that all impactful Instagram campaigns have in common? Well, good visuals. Be it aesthetically pleasing or eye-catching visuals, Instagram campaigns will always feature some sort of image. The use of visuals is not only limited to the platform of Instagram but also applies to other platforms.
Visuals are increasingly important with rising platforms like TikTok and Instagram spearheading the social media scene. If you find videos difficult, short gifs or even static photos will do the job! In fact, 84% of the content online are visuals. Therefore, it is inevitable that a campaign incorporates visuals.
We have touched on effective influencer marketing campaigns in our other articles. However, today's article is a reminder that a successful marketing campaign does not only require relevant influencers, it also requires a relevant setting and theme to convey the message. Therefore, scroll for 4 Impactful Instagram Campaigns that you can learn from!
Impactful social media campaign #1. Christmas with Genki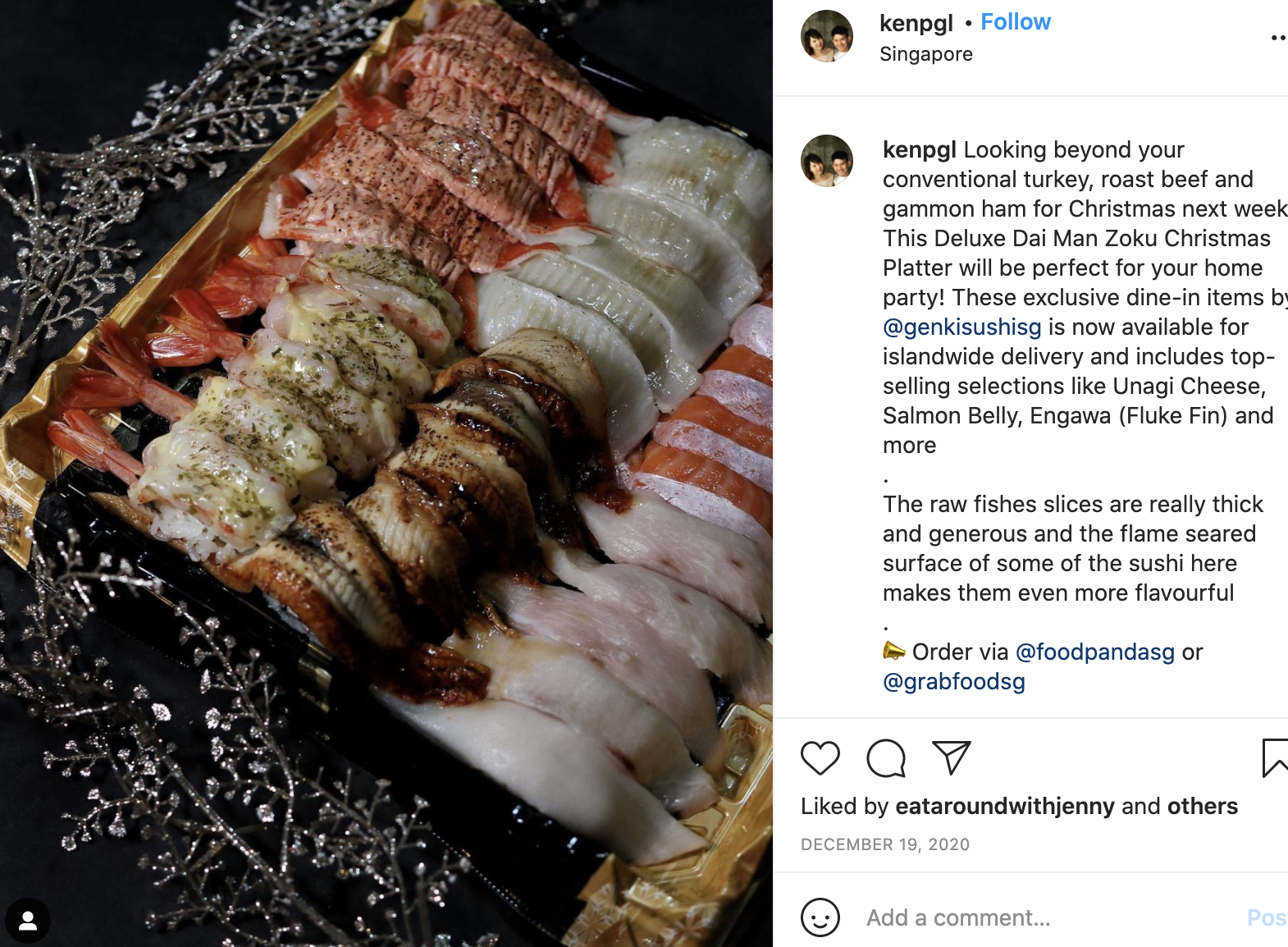 Firstly, we have Genki Sushi, the Japanese F&B chain that everyone enjoys. When we think of eye-catching visuals on social media, how can we not mention food photography? After all, what would whet our appetites more than looking at mouth-watering dishes image of fresh suhi?
Sushi might not be the first thing you associate with Christmas. However, Genki came up with a great idea to infuse the festive spirit into their marketing campaign. Influencers shared their personal review of the many offerings on the Genki menu with the hashtags like #christmaswithgenki and #uncutverdict.
These posts had a huge emphasis on honest reviews. Influencers got to tailor their post to what they personally enjoyed about the sushi platters. Of course, the captions which contain their reviews were accompanied by tantalising pictures of the sushi.
From close up shots to a flat lay of the whole sushi platter, the influencers really exercised their creativity in presenting the most appetizing side of the items. From Genki's campaign, we learn two important things that are essential to any F&B influencer marketing campaign – authenticity and visuals.
After all, Singaporeans, as huge foodies, value authentic reviews when it comes to their food. Additionally, what better way to entice a hungry stomach than to display pictures of tantalising food photography?
Impactful social media campaign #2. Travel the world with Song He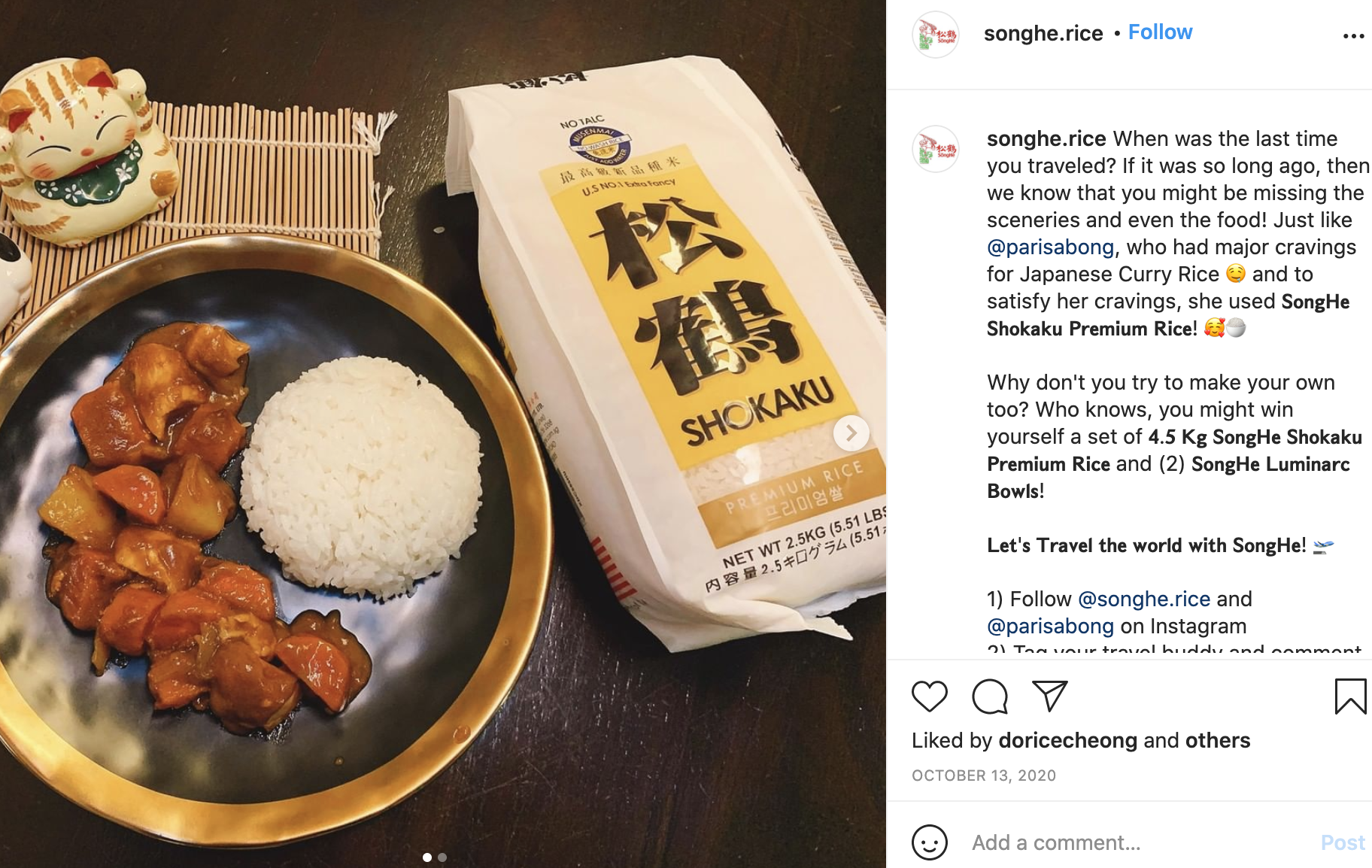 Secondly, we have Song He, the brand of rice found in many households. Song He started the #traveltheworldwithsonghe campaign just last year when the world was reeling from the effects of covid 19. You might think that the campaign is a little weird, given that all forms of travel have halted due to the worldwide pandemic.
However, it is precisely the travel bans that make Song He's campaign so appropriate. Given the inability to travel due to the global pandemic, Song He decided to incorporate elements of travel into its latest campaign.
Song He's campaign centred on pictures of cuisine from all around the globe. Influencers were invited to post pictures of the international cuisine that they have recreated with the Song He rice. Additionally, many influencers also shared some of their favourite travel experiences in the captions.
Song He's example shows us that an impactful marketing campaign would involve tailoring of content to fit the current context. After all, nothing is stopping us from tapping into our creativity amidst the pandemic.
Impactful social media campaign #3. Mountain Dew x PUBG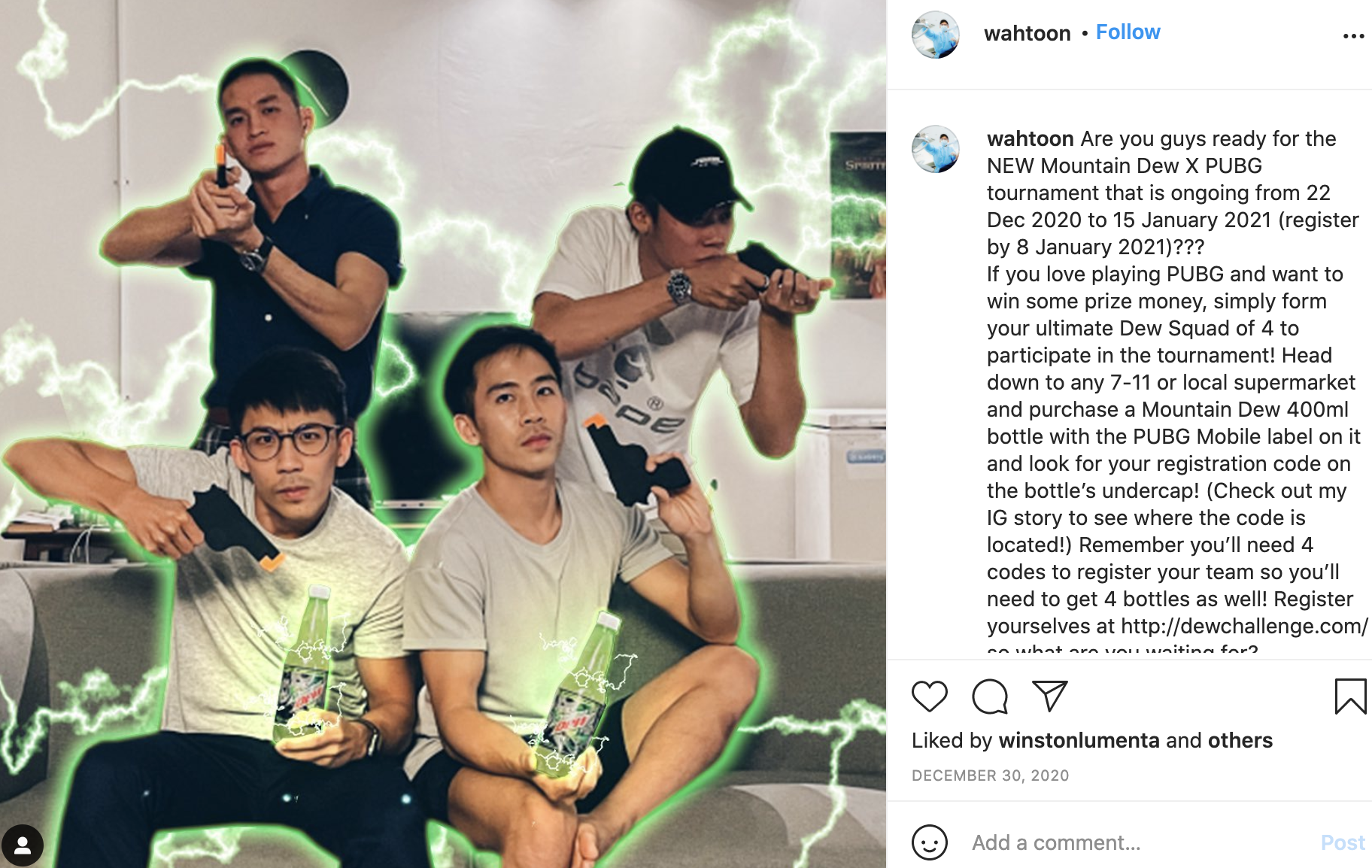 Thirdly, we have Mountain Dew, the carbonated soft drink brand. You might be wondering why Mountain Dew's campaign involves the video game, PUBG.
Well, the gamification of a campaign can be a great way to get publicity going. In this case, Mountain Dew in collaboration with PUBG held a tournament. In groups of 4, social media users were invited to form their very own Dew Squad to participate. To register, users would have to purchase a Mountain Dew bottle with the PUBG Mobile label, where the registration code would be found on the bottle's cap.
Additionally, the visuals created for this campaign were eye-catching. At the same time, they were also objectively curated to draw parallels between the video game and the soft drink brand. This was done through the careful selection of the colours and effects in the creation of the branded content.
Therefore, Mountain Dew's campaign teaches us that a collaboration between two distinct brands can be done. However, it is important to align your visuals for your audience to draw associations between the two.
Impactful social media campaign #4. Mask on with Livinguard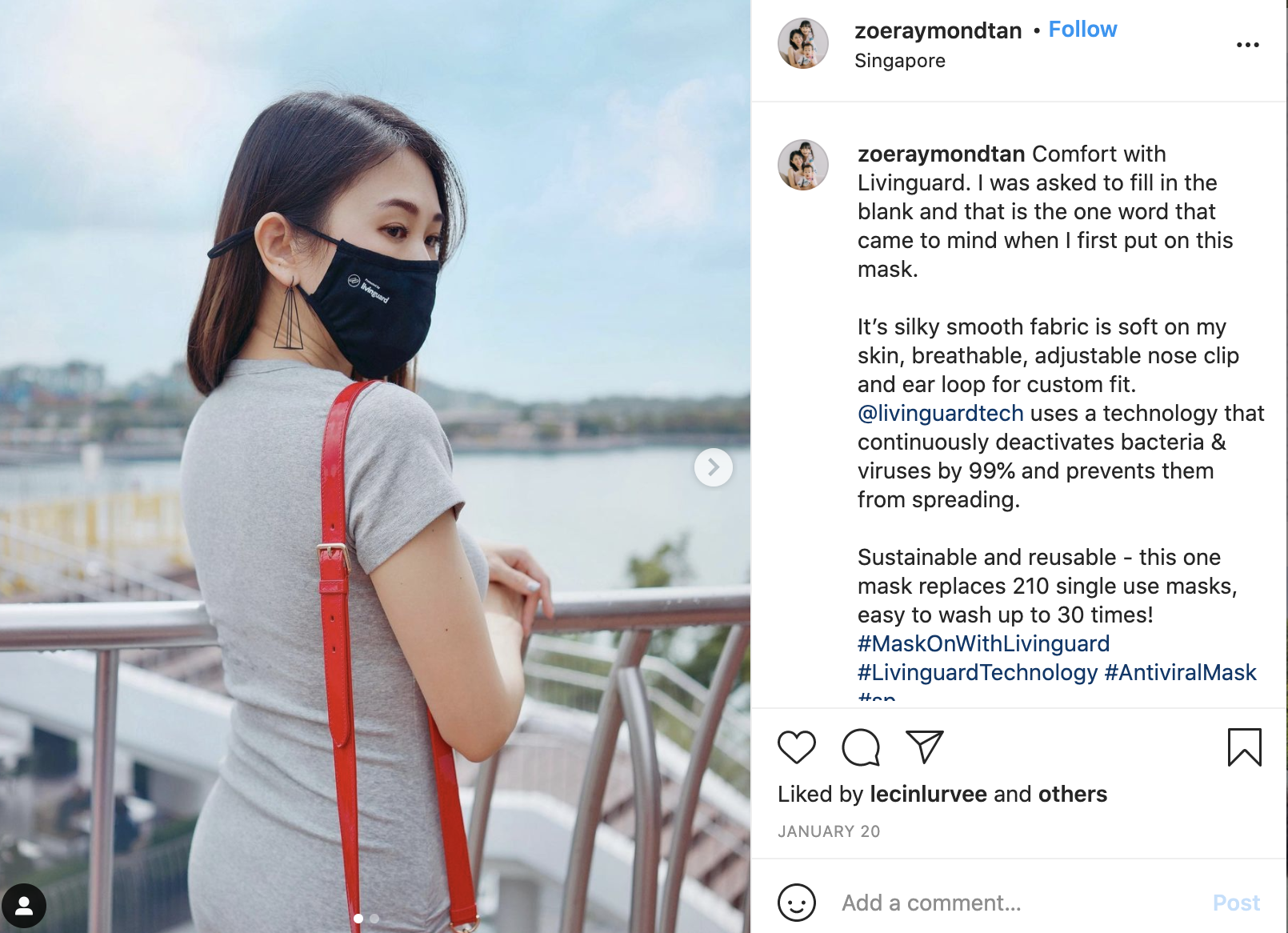 Lastly, we have Livinguard, the brand known for its revolutionary face masks. The brand worked with various influencers to promote the range of mask options that they offer.
Livinguard's example is one that highlights the beauty of a campaign that is consistent, yet delivers content in an impactful and desirable way. The branded postings contained particular information about Livinguard's mask. Information covered included its effectiveness and the scientifically proven facts of its product.
With a consistent theme and visuals across all branded content, social media users that came across the posts will have a lasting impression of the content.
Conclusion
In a nutshell, influencer marketing campaigns are commonplace on social media. However, every good campaign would come with compelling visuals. Therefore, you can ensure that your campaign stands out with the visuals that you choose.