How old were you when you first created your social media account? Well, in this digitally-powered age, the number of teens on social media is rapidly increasing. In fact, many of them may be considered digital natives who have grown up in the age of social media.
From the latest features to the hottest trends, it seems like Gen Z has been at the forefront of them all. Today we will be looking at 7 Gen Z influencers who have managed to garner a significant following on social media.
Gen Z instagrammers #1. Fariz Jaba @farizjabba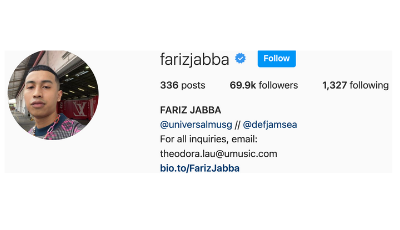 Firstly, we have Fariz Jaba (@farizjabba), who is a local rapper that has amassed quite a following on his Instagram account. With close 70K followers, you can tell the popularity of the music he creates.
Apart from rapping, Fariz is also a dancer and a singer. Despite only being 25, he has reached milestones in his music career. In fact, his debut single, 'Ape Sia', garnered more than 1 million views on YouTube within 4 months.
What is so unique about his rap? Well, he is known for his bilingual rap verses. If you are interested to find out more about local musicians, do check out his Instagram account or his Spotify profile for the full versions of his songs.
Gen Z instagrammers #2. Iman Fandi @imanfandi17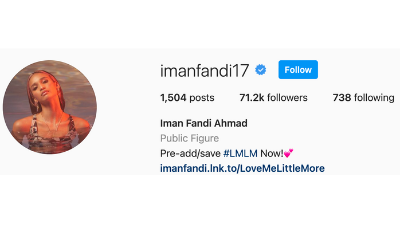 Secondly, we have Iman Fandi (@imanfandi17), who is a model with 71K followers on Instagram.
For those of you that are fans of the local football scene, Iman might be a familiar face. After all, she is the daughter of Singapore's Football legend, Fandi Ahmad.
Her modelling career started back when she 14 when she took part in the TNP New Face competition. Like her mother, Wendy Jacobs, Iman Fandi has also displayed her talent at modelling. From appearing on the cover of Harper's Bazaar to working with big brands like Adidas and TAG Huer, Iman has achieved huge success in her modelling career.
Apart from modelling, she has proven to be a woman of many talents. Just this February, she released her first single "Timeframe". Do check out her YouTube account to listen to this amazing song!
Gen Z instagrammers #3. Fiona Fussi @fionnafussi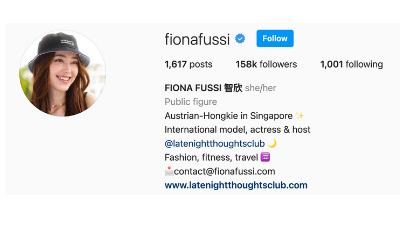 Thirdly, we have Fiona Fussi @fionnafussi, who is one of Singapore's most popular models.
Fiona's modelling career took off when she won the Elite Model Look Singapore competition back in 2011.
Since then, she has worked with many big brands. From Chanel to L'Oreal Paris, her wealth of experience with big international brands have made her a favourite among advertisers.
Apart from runways, she is also no stranger to the small screen. She has appeared in several TV commercials for brands such as Darlie.
If you would like to see what goes on in the behind-the-scenes of a model's life, do check out her Instagram account where she serves some amazing "model off duty" looks.
Gen Z instagrammers #4. Kevin Tristan @kevintristan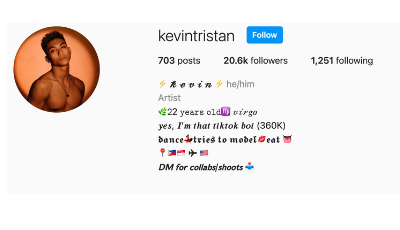 Fourthly, we have Kevin Tristan (@kevintristan), who is a lifestyle influencer known for being a great dancer on social media.
As a dance graduate of SOTA, also known as School of the Arts Singapore, you can imagine how great some of his dance moves are.
His popularity on social media has garnered the attention of several brands. From Zenyum to Shopback and Grab, he has collaborated with several brands to produce content.
Apart from Instagram, he is also rather popular on TikTok. With 300K followers and more than 10 million likes, he has certainly mastered the art of content creation on social media.
Gen Z instagrammers #5. Cherylene Chan @cherylenechan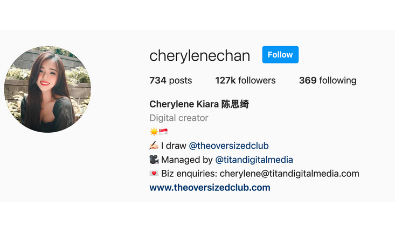 Next up, we have Cherylene Chan (@cherylenechan), who is a beauty and lifestyle influencer.
Despite only being 22, she has garnered more than 100K followers on Instagram. From pilates sessions to moments she spends with her cute dog.
Apart from leading an active lifestyle, she is also a talent at Titan Digital Media, which explains her frequent appearances in their YouTube videos.
Apart from these activities, she is also a student at SMU. she certainly shows us that it is possible to maintain a good balance of the different priorities in life.
Gen Z instagrammers #6 Sahur Saleim @sahurart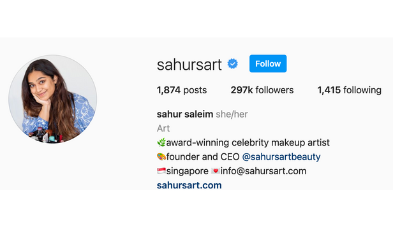 Moving on, we have Sahur Saleim (@sahurart), who is a beauty influencer in Singapore. As a celebrity makeup artist, you can imagine how great her makeup skills are.
Be it a red carpet glam or an everyday makeup look, Sahur manages to come up with all sorts of makeup looks for her followers on Instagram.
Apart from her job as a makeup artist, Sahur is also the founder and CEO of her own makeup brand, Sahur Art Beauty. Therefore, if you are a fan of beauty and makeup, do check out her Instagram account where she has close to 300K followers!
Gen Z instagrammers #7 Christian Lee @christianleemma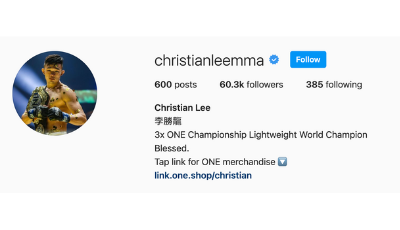 Lastly, we have Christian Lee (@christianleemma), who is a fitness influencer.
If you are a follower of the MMA scene, Chrisitan is probably a familiar face to you. After all, he is the 3 times ONE Championship Lightweight World Champion.
Therefore, if you are interested in the lifestyle of a mixed martial arts athlete, do check out his Instagram account
Conclusion
In a nutshell, there are many Gen Z influencers on social media platforms. After all, this is the generation that grew up with the advent on social media.
Sources
https://digital-business-lab.com/2021/08/top-10-gen-z-influencers-in-singapore-for-2021/