Do you have an interest in fashion? Well, apart from looking for inspiration on Instagram and Pinterest, TikTok is a great platform for fashion-related content. Whether you are looking for streetwear or classic luxury wear, there is a great number of fashion influencers on the platform.
Even if you are not a fashion enthusiast, TikTok is a great platform for styling tips. Wondering what to wear to an interview? Well, you can probably find advice for a work-appropriate outfit on TikTok. This article focuses on 7 fashion influencers and how they prove that there is an endless stream of fashion content on TikTok.
Fashion TikTokers: #1. Ariam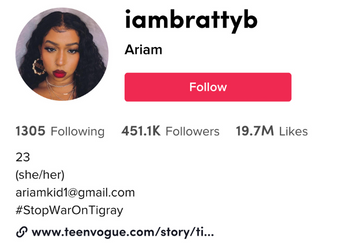 Firstly, we have Ariam (@iambrattyb), who is a fashion and beauty influencer on TikTok. Currently, she has 400K followers and close to 20 million likes – a testament to the popularity of her content.
Ariam shows us that TikTok is not only about dance and lipsyncing videos. Instead, it is a great platform for all types of fashion lovers. Ariam's style can be described as daring. However, she also creates many outfits that are great for everyday wear.
From showing her aliexpress haul to summer lookbooks, Ariam regularly posts a wide range of content featuring brands that many of us are familiar with. Apart from her unique taste in fashion, Ariam is also great at makeup. From contouring to highlighting, she has showcased her makeup skills through transformation videos that feature her pre and post-makeup look.
Therefore, if you enjoy watching beauty and fashion related content, do check out her TikTok account.
Fashion TikTokers: #2. Nellie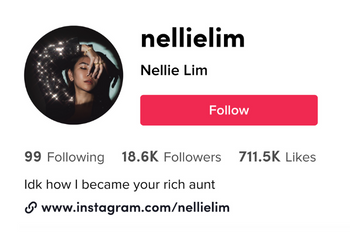 Secondly, we have Nellie Lim (@nellielim), who is a fashion influencer known for her impeccable style.
If you are interested in the local fashion scene, Nellie is someone you should be well aware of. From designer brands to high-street labels, Nellie has pulled off many distinct looks. In fact, she has shown us that the best outfits are made when one is daring enough to pieces with different styles together.
If you have been following her for a while, you might have noticed that she is always seen in stilettos. Indeed, she is named "Shoe Queen" due to her wide-ranging collection of shoes – specifically stilettos.
If you are interested in her shoe collection, her TikTok account offers us a glimpse into her massive shoe rack. Additionally, she often gives styling tips on TikTok. For instance, she teaches her followers 4 different ways to use a Hermès scarf. Her TikTok account is great for those who are interested in elevating their style with simple tips.
Fashion TikTokers: #3. Jesse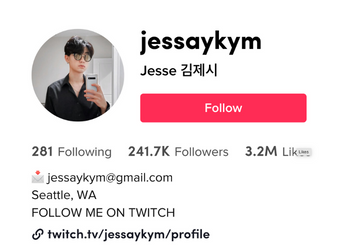 Thirdly, we have Jesse Kim (@jessaykym), who is a fashion influencer that provides styling advice for his followers on TikTok.
Being a fashion influencer does not necessarily mean luxury goods and high-end fashion. Jesse is an example of an influencer that teaches us how to dress well without breaking the bank. His styling videos often involve pieces from brands that are affordable to many. For example, he recently showed his followers an Amazon haul.
Furthermore, many of his looks are based on fashion staples you probably have in your wardrobe. From black turtlenecks to simple t-shirts, Jesse proves that fashion can be affordable.
Fashion TikTokers: #4. Taylor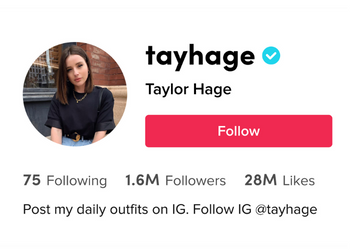 Fourthly, we have Taylor Hage (@tayhage), who is a model as well as a fashion influencer.
Like many of the other fashion influencers on our list, Taylor uses her TikTok account to share some of her best looks in fashion. Her style may be described as trendy and chic. Yet, her videos show us that many of her looks are rather easy to recreate.
Furthermore, she also documents her experiences at different fashion events. The most recent one being her attendance at New York Fashion Week. From simple vlogs to outfits she wore to the event, her TikTok account is a glimpse of what it is like to be a successful fashion influencer.
Fashion TikTokers: #5. Chriselle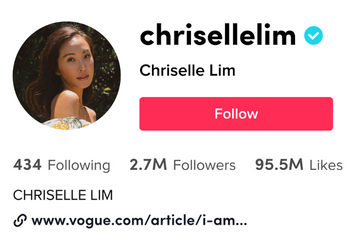 Next up, we have Chriselle Lim (@chrisellelim), who is a fashion and lifestyle influencer. With 2.7 million followers and 95 million likes, Chriselle shows that she has mastered the art of content creation on TikTok.
Chriselle knows how to make content that attracts the masses on TikTok. From personal get ready with me videos to vlogs showcasing her life and her adorable children, the authentic style of her videos are very interesting to watch.
If you are keen to check out her polished looks, do take a look at her TikTok account.
Fashion TikTokers: #6. Olivier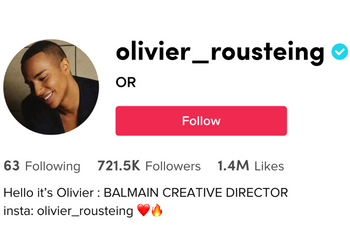 Next up, we have Olivier Rousteing (@olivier_rousteing), who is a fashion influencer as well as the creative director of Balmain.
One can only imagine how hectic it is to be the creative director of a French luxury fashion house. Yet, Oliver still manages to produce great content for his social media platforms.
His interest in fashion is apparent from his social media accounts. From sketching looks to showcasing his designs, Oliver allows his followers an insight into his job at Balmain. Therefore, if you are interested in what it is like to be a creative director, do check out his TikTok account.
Fashion TikTokers: #7. Willabelle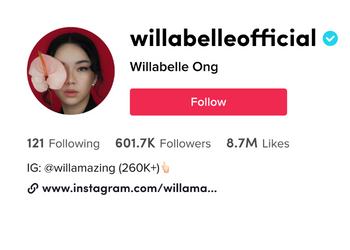 Lastly, we have Willabelle Ong (@willabelleofficial), who is a macro influencer on various social media platforms.
Like many other influencers on this list, Willabelle first gained popularity as a fashion blogger. As a fashion influencer, her taste in fashion has been well acclaimed by many.
From Chanel to Prada and Hermès, Willabelle has showcased pieces from many luxury brands. Although her other social media platforms also showcase her glamorous outfits, her TikTok account has a personal slant to it. For instance, one of her videos showcases different outfits she would wear as characters in Gossip Girl.
Conclusion
From these 7 influencers alone, you can probably tell that TikTok houses a large amount of fashion-related content. Therefore, if you are a fashion enthusiast or simply wish to amplify your style, do check out the platform to discover more fashion influencers.
Sources
Nylon, fashion/fashion-tik-tok-creators
Herworld, gallery/fashion/trends-and-tips/fashion-designers-influencers-tiktok/