Instagram – where a community of a billion users gathers. It is the place to connect with people and things that we love, especially for the Beauty industry. Let's find out why Instagram is the number 1 preferred destination for Beauty, in a recent event by Facebook: Beauty Happens Here. 
Join Kobe's CEO and Founder, Evangeline Leong, as she moderates the Q&A session in this event alongside Singapore's Top Beauty Influencer Mongchin Yeo (@mongabong), and Product Marketing Manager of Instagram, Alexander de Leon.  
Why Instagram, What's New?
Instagram is constantly updating to keep up with the ever-changing dynamics of its users. Beauty and Skincare category buyers tend to be the ones to adopt the new surfaces or innovations first. This has helped shape Instagram to become the most preferred platform for influencer marketing.
People use Instagram to connect to their interests. They talk about them. But do they take action? Well, it has been proven that they do! When they discover new products and services from brands on Instagram, they click on ads, visit the brand's Instagram profile/website, or even go to a physical store to purchase. 
The Instagram shopping landscape will continue to evolve in the future as more Gen Zs hop onto Instagram. New ways of shopping have emerged across Southeast Asia. One of which is Live shopping. It has been popular in China since a few years back and consumers say that it resonates better on personal levels. 
Dominant Consumer Behavior Changes That Have Emerged
Putting consumers first, there are 3 distinctive traits of the "Empowered Shopper" specific to beauty and Instagram. 
They embrace the power of discovery


Discovery drives interest, search and purchase. 

 

They seek inspiration, information, interactive ways of brand engagement & authenticity


Influence has evolved into "info-luence" i.e. information-driven influence.

They craft their path to purchase


The consumer journey is increasingly nonlinear.
It is all about discovering a new product or new usage in beauty. To drive discovery, brands must combine audience insights with "mobile-first" storytelling. Deliver it to the many people who seek value in the different placement and format options on Instagram. The use of Profile, Feed, Explore, and Stories encourages interactive experiences.
Drive Quality of Mental Availability with "Mobile-First" Storytelling
We want to make use of all the different "mini platforms" and tools in influencer marketing instead of a "hold-and-pose" static post. Each of them has its strengths.
We emphasize the importance of 3Rs at Kobe for Storytelling – Reach, Relevance and Resonance. Audiences look for relatable content and something relevant. Authentic and vulnerable content best resonates with them. For example, content can be created based on the struggles and feelings during the Covid-19 pandemic. Wearing a mask has become the new normal. Skin problems such as "maskne" surface. What are the ways to treat such issues without having to step out of our homes?   
It is important to understand who is on Instagram and develop relevant creatives to capture the attention of discoverers. Let content creators be creative partners in the process. Trust that their creativity can bring the campaign to life because ultimately, they know the demographics of their audience best.  
Use videos to bring across brands' messages, and Instagram Stories to drive further education on product information. Engage with beauty consumers via quizzes, polls, or influencers. It is a very powerful tool when combined with short how-to videos and swipe-ups. Stories are also raw, at-the-moment, and it connects in people's minds.
To create more impact, keep complex messages simple through the other different placements and formats of Instagram such as IGTV, Reels, Live, and branded content ads. Discover new audience insights on Instagram regularly.
Instagram for the Beauty Industry
Sure, Instagram drives actions. 
Consumers are now able to connect with brands better via the different interactive and immersive formats. Each solution on Instagram plays a unique role and is a different medium of communication.
Drive deeper considerations and relevance
Use videos with instant experiences or Augmented Reality. They can either be in long-form storytelling or short-form content. IGTV captures attention by taking over the entire screen. It allows for longer videos as compared to Instagram Feeds. Reels, on the other hand, are more for fun, entertainment, and interactivity. They are multi-clip videos where filters and audio can be added to make content more engaging. 
Drive higher reach & revenue
Maximize influencer marketing efforts with branded content ads, live streaming, or creative collaborations. Branded content ads reach beyond content creators' organic reach. It increases engagement, exposure and drives conversions. It is also a tool that can truly measure the actual ROIs of marketing campaigns. 
Recreate consumer experience
Consider Live commerce, AR, or virtual appointments for businesses that operate best with in-store experiences. The lockdowns during the Covid-19 pandemic have made it impossible for people to shop in physical stores. Live streaming is a great way to showcase and keep up with the latest beauty trends. It enables interaction and purchase in real-time. Use features like Instagram Live Rooms to invite guests and reach out to a wider audience. 
Capture trends that beauty shoppers want to receive
Get the right person, to bring out the right message, to the right audience. Empower celebrities, influencers and turn beauty consultants into content creators. Have a clear plan and strategy, and focus on the outcome. Explore new features and deliver unique, casual content. Shoppers want to feel like they are part of the online communities. They want to feel exclusive. Include shopping recommendations and discount codes to reward them for following closely! 
Share what your brand stands for
Incorporate the brand's story to better resonate with consumers. Build long-term relationships with influencers. Give them time to get to know the brand better. They will then create content that shares the brand's message in more authentic and organic ways. Let them build up the hype with an always-on approach instead of a one-time campaign.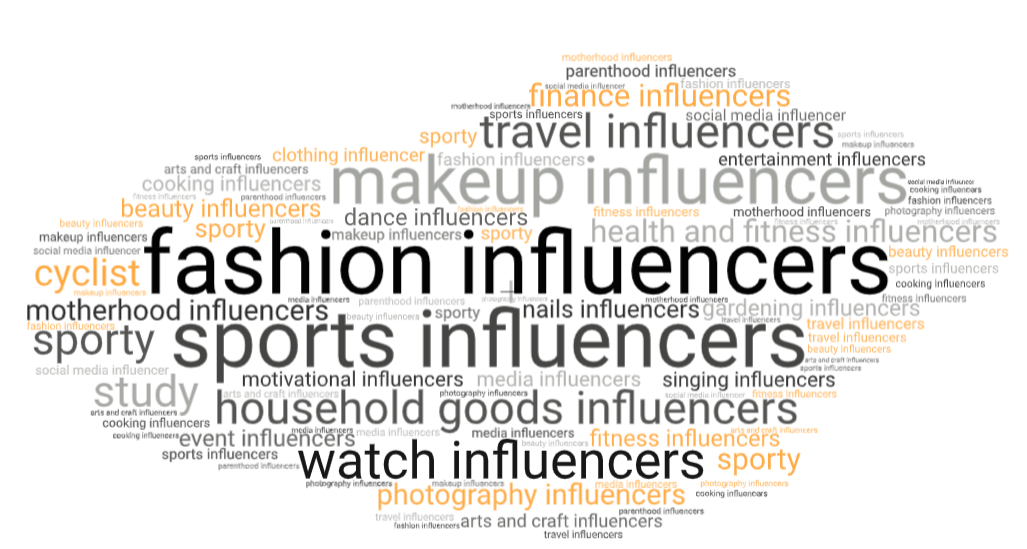 The Power of Influencers
Influencers have their own opinions and that is why they have followers. Nobody wants to feel forced. We want to be building relationships. Condition consumers with persistent word-of-mouth and generate buzz over a sustained period. Constantly test, learn and optimize to improve and fine-tune together with branded content ads.
Content creators are neither TV talents nor TV hosts. You don't hire them to say the words that you want them to say. Singapore's top beauty and lifestyle content creator, Mongchin Yeo, has worked with multiple renowned brands such as Laneige, Fenty Beauty, Dyson, Clinique, etc, over the past 8 years. She believes in the always-on approach – to have multiple posts across a period to try the product, like it, believe in it, before reviewing it authentically in her own way. The time between postings allows her to learn from the first, tweak it and improve on the next. It is a collaborative effort between Mongchin as a content creator and the brands she works with. 
Key takeaways for all our content creators out there:
Create content that incorporates into your life – be vulnerable and it's totally okay to talk about your struggles and feelings

You know your followers best! Sit down with or re-propose to brands if you are not comfortable with certain content angles 

Followers trust your reviews – be responsible and selectively work with brands/products that you believe in 

Communication and understanding is crucial between content creators and brands – be open and ensure that both parties are aligned in the objectives

Collaborate and discuss with brands to reward followers 

Make use of all the "mini platforms" together to form strong, cohesive messages

Engage with your followers and include call-to-action
Influencer marketing as a whole is growing because content creators are taking it seriously. So should brands. They need to see it as a legitimate media channel just like other business-as-usual media. It is no longer just about organic metrics. The number of likes and engagement rates do have some impact, but advertisers should look at the campaign objectives as a measure instead. Otherwise, it would just be a waste of marketing dollars. 
The consumer path to purchase is no longer linear
Beauty advertisers should also fully utilize the many Instagram tools to drive conversions, cross-sell, upsell, and drive brand loyalty. Use Shops, Collections, and Shopping Tags to ease the Instagram shopping process. Comment hashtags and Instagram Direct also drive more sales and improves the overall customer experience. Have the option to drive purchases outside of Instagram as well. Use dynamic and collaborative ads with native e-commerce sites or third-party retailer sites like Shopee and Lazada to keep up with the rapid growth in e-commerce. If you are looking to explore influencer marketing strategies, let us know here or you can contact your Facebook Account Managers if you are a Facebook managed clients.