WHAT ARE THE SOCIAL MEDIA CHANNELS IN TREND?
Over the years, social media seems to be occupying quite a heap of our daily lives, be it for entertainment or informational purposes. According to an article from The Straits Time, Singaporeans spend an average of 12hr 42min on digital devices, and 71% of them engage in social media activities at least once a day.Well, what are the latest social media platforms around nowadays then? We have identified the Top 7 social media channels that users prefer. Just how popular are they? Here's a breakdown of their monthly active users: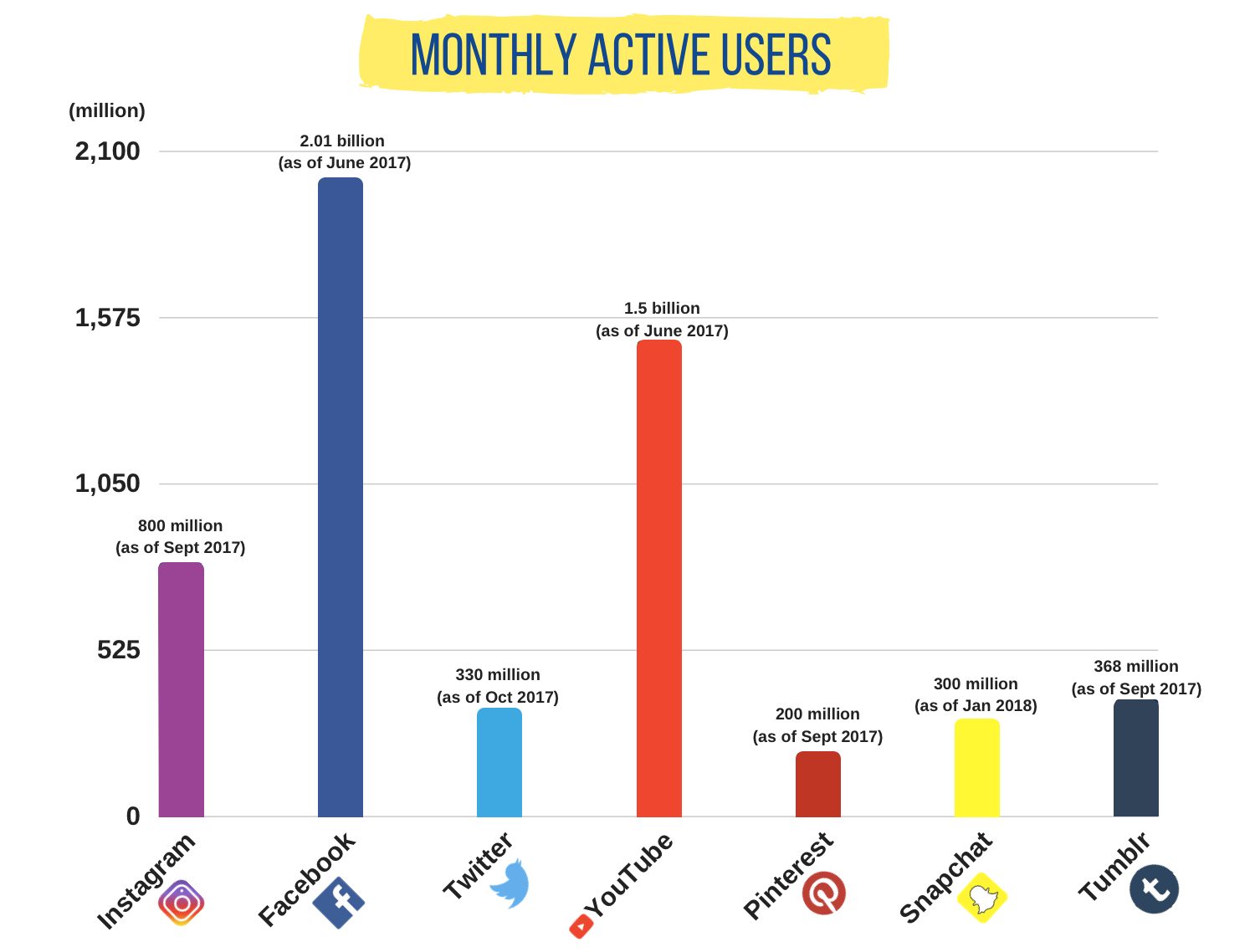 Did your favourite social media channel top the chart?
Now that we've identified our top social media channels, how well do you think you know them? Let's find out a little more….it's fun fact time!
THINGS YOU DIDN'T KNOW ABOUT THESE SOCIAL MEDIA CHANNELS: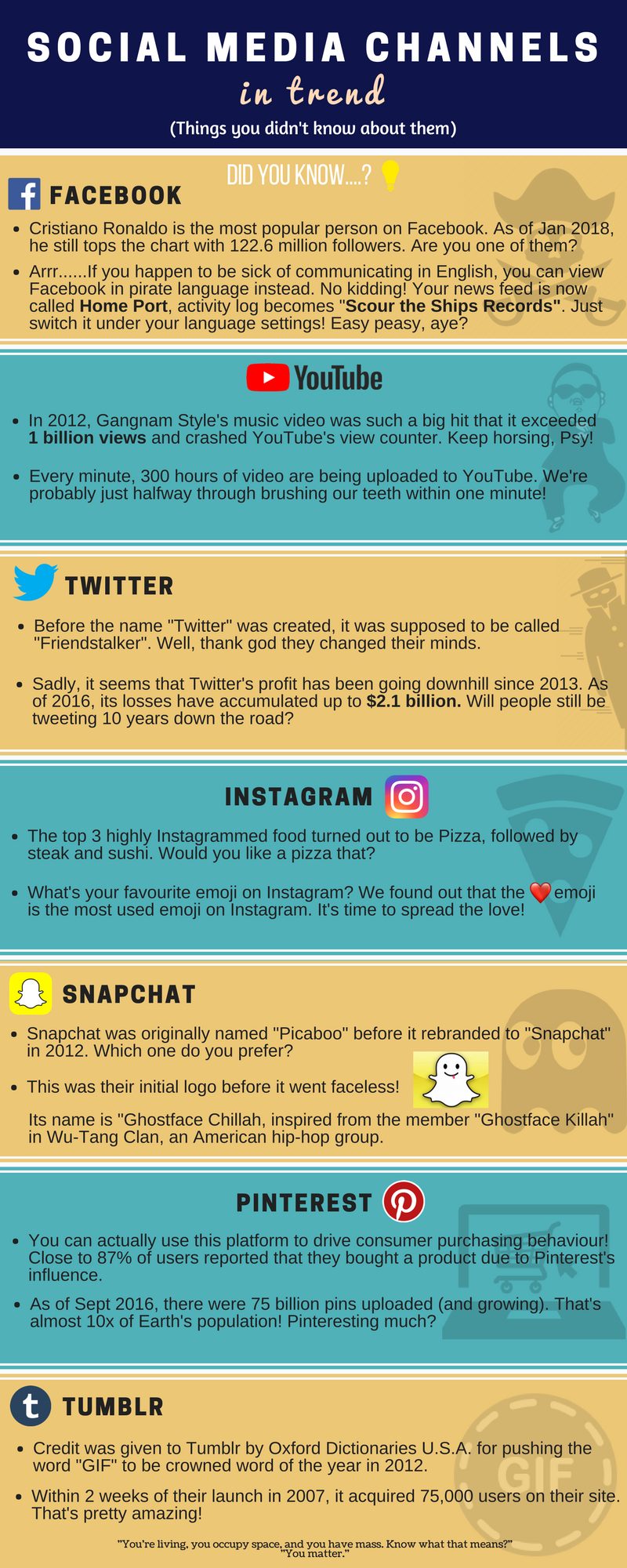 Sources
Fun facts:
https://www.cbsnews.com/media/12-fun-facts-about-facebook-on-its-12th-birthday/7/
https://www.today.com/money/gangnam-style-breaks-youtubes-view-counter-psy-keeps-dancing-1D80333642
https://fortunelords.com/youtube-statistics/
https://www.entrepreneur.com/article/272803
https://www.wordstream.com/blog/ws/2017/04/20/instagram-statistics
https://www.buzzfeed.com/jessicamisener/cool-things-you-probably-didnt-know-about-snapchat?utm_term=.ugzY0ZxOd#.ue45EAOKp
https://blog.thesocialms.com/11-facts-pinterest-statistics/
https://www.searchenginejournal.com/50-things-know-tumblr/84595/
Statistics:
https://www.wordstream.com/blog/ws/2017/11/07/facebook-statistics
https://blog.pinterest.com/en/celebrating-200-million-people-pinterest
https://techcrunch.com/2017/09/25/instagram-now-has-800-million-monthly-and-500-million-daily-active-users/
https://techcrunch.com/2017/06/22/youtube-has-1-5-billion-logged-in-monthly-users-watching-a-ton-of-mobile-video/
http://www.businessinsider.sg/twitter-slightly-beats-on-earnings-grows-daily-users-by-14-2017-10/?r=US&IR=T
https://www.omnicoreagency.com/snapchat-statistics/
https://www.statista.com/statistics/272014/global-social-networks-ranked-by-number-of-users/
http://www.straitstimes.com/singapore/12hr-42min-connected-for-hours