You might have heard of the rise in e-commerce in China. This trend is due to many factors, one of them being the prominence of Chinese influencers.
These influencers are also called "key opinion leaders (KOLs)". If you do a quick search online, the definition of KOLS would be "a person or organization who has expert product knowledge and influence in a respective field." The definition also goes further and describes a key characteristic of KOLs – that they are "are trusted by relevant interest groups and have significant effects on consumer behaviour."
Therefore, our article today would like to focus on some Chinese influencers that are emerging in this upcoming year. Read on for more about how these 8 Chinese influencers are conquering the internet.
Top Chinese influencers: #1. Tao Liang (Mrbags)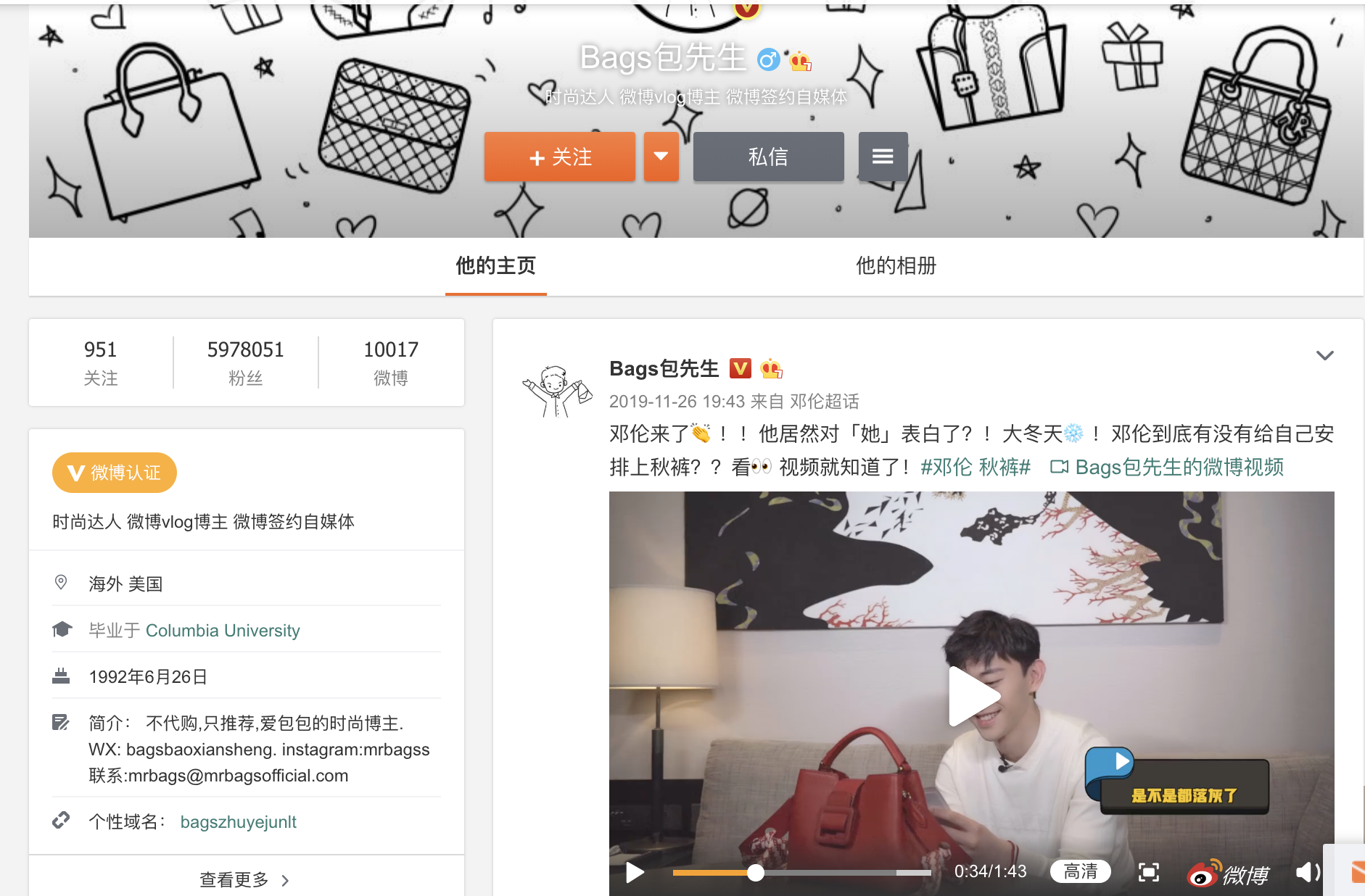 Firstly, we have Tao Liang, who is more commonly known as Bags包先 on Weibo, a Chinese microblogging website. Tao Liang has over 5 million followers on Weibo, 47.1K followers on Instagram and over 800K followers on Wechat.
You might be able to tell from his username that bags are his speciality. If you simply browse through his socials, you will be greeted with all the information needed about all types of bags. Therefore, bag enthusiasts should certainly check out his social media accounts.
If you are still not convinced about his popularity, the fact that his launches sell out within minutes should persuade you. Take the launch of his limited-edition Mini Horizon bag with Givenchy as an example, the bags sold out within 12 minutes. His success on social media definitely put him on our list of Chinese influencers you need to follow.
Best Chinese influencers: #2. Dipsy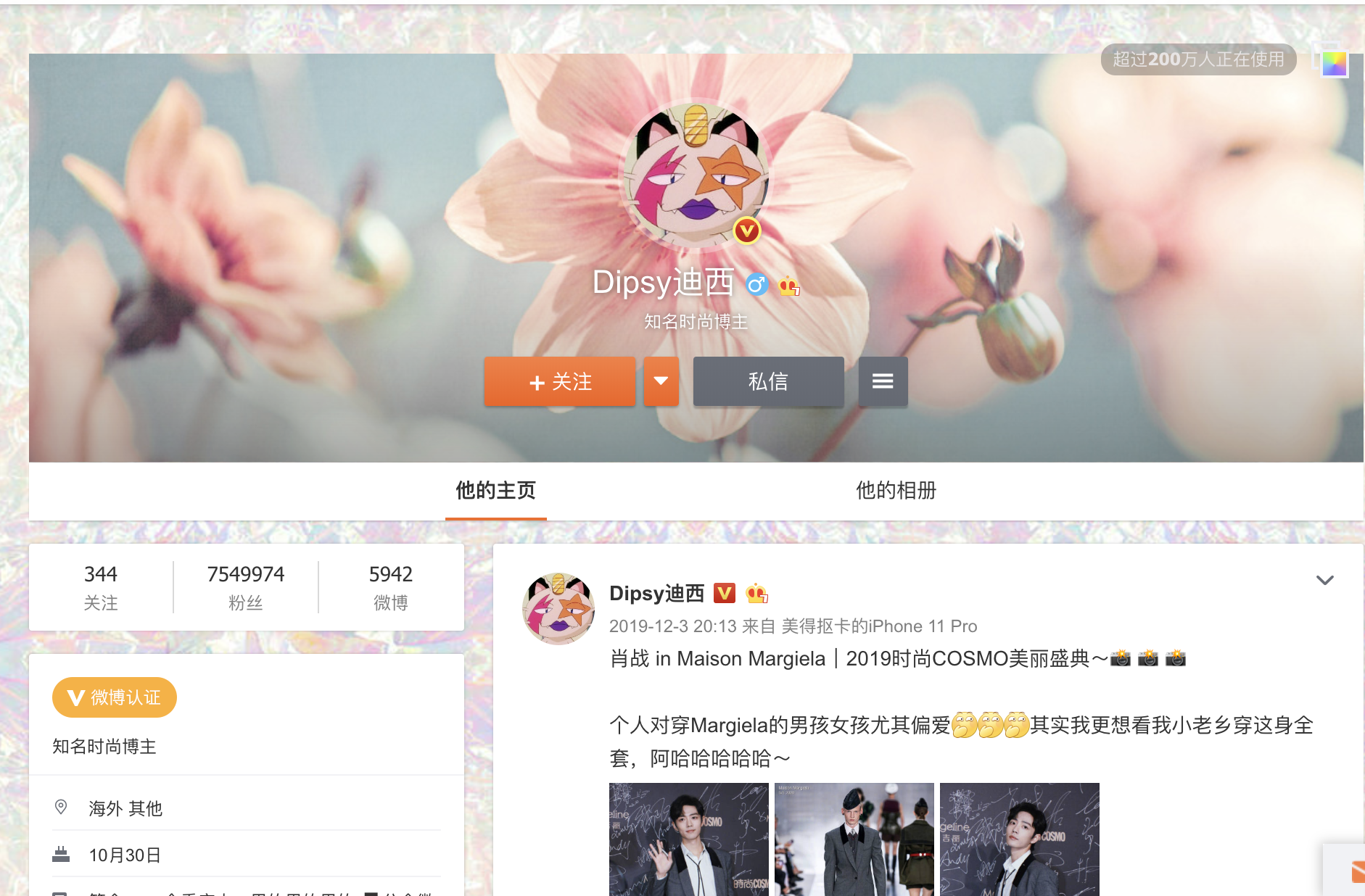 Secondly, we have Dipsy (@dipdipdipsy), who is another influencer who specializes in fashion. Just like Mrbags, Dipsy has over 7 million followers on Weibo. To add on, he is rather successful on other social media platforms. For instance, his Instagram account has over 20K followers. This, therefore, puts him as one of the more popular Chinese influencers out there.
Dipsy has gained popularity for his fashion commentaries on fashion shows of some of the top luxury brands such as Chanel, Prada and Jo Malone. He used to be a graphic designer. However, he has now transitioned to become an active influencer that regularly uploads on his socials.
Top Chinese influencers: #3. Papi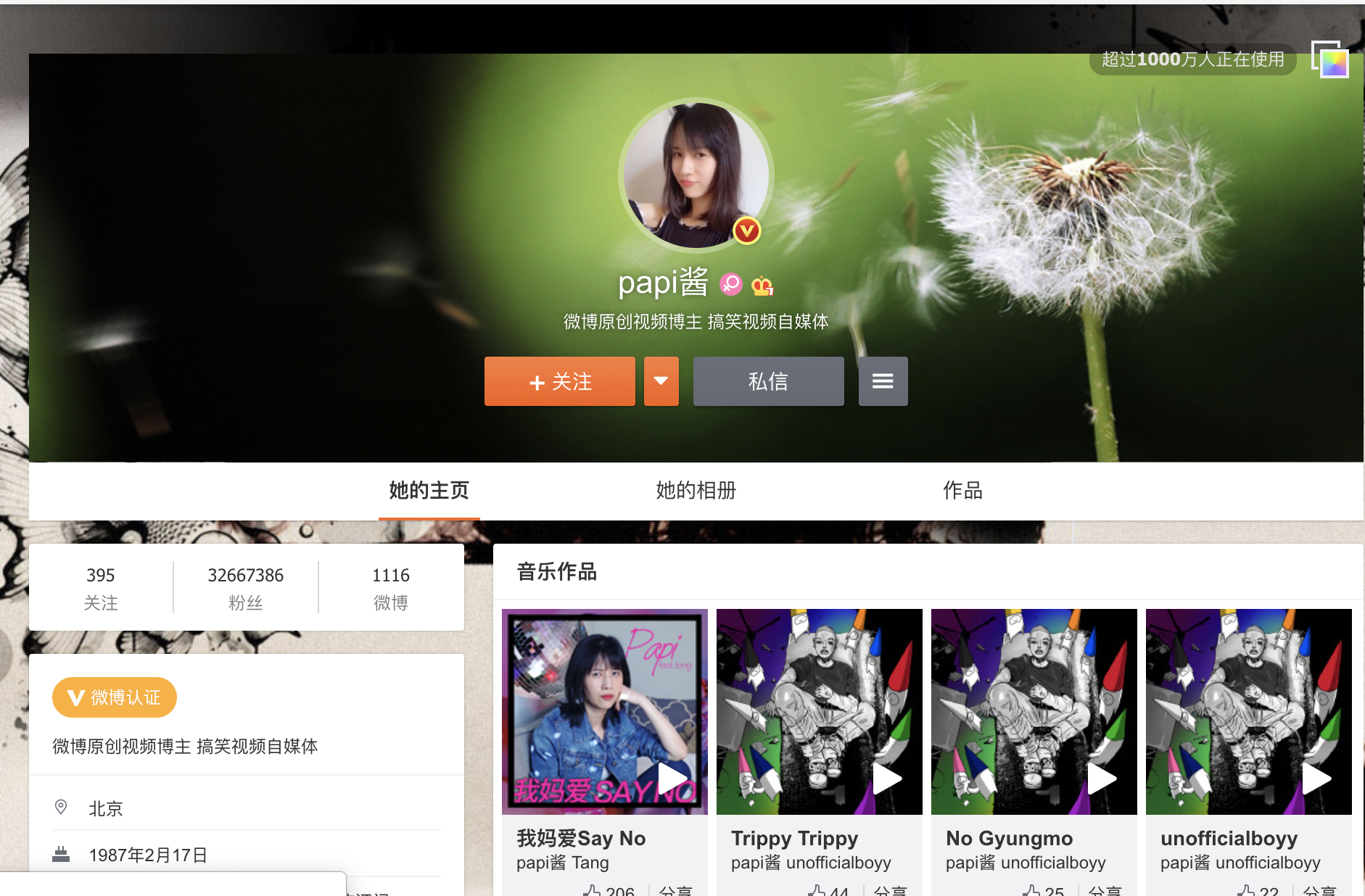 Next up, we have a female influencer, Papi Jiang (@papi酱) who has over 30 million followers on Weibo. Did you know that Papi has set the record for the most expensive influencer advertisement?
If your brand wishes to be featured on her social media account, it would cost about 22 million RMB for a sponsored video. However, we have got to admit the influence she has on her social media does certainly explain the price she is charging.
To add on, she is also rather experienced when it comes to brand collaborations. She has worked with many big brands, from Jaeger-LeCoultre to BMW to Huawei and the list goes on.
Top Chinese influencers: #4. Siva Shen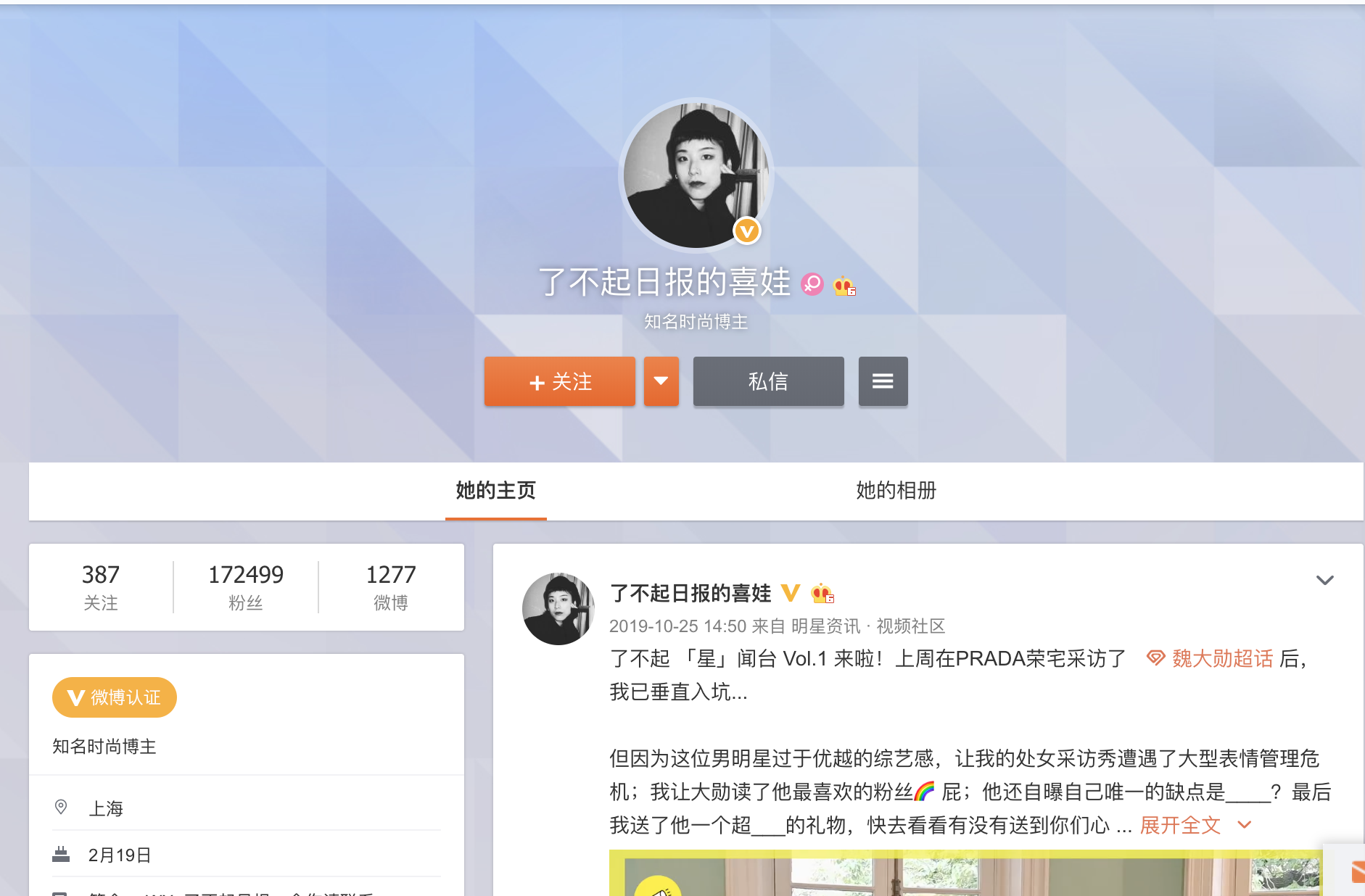 Fourthly, we have Siva Shen (@了不起日报的了不起) who is another fashion influencer.
Siva is no stranger to the fashion industry. This is because she previously worked as a fashion editor in women's magazine, Grazia China.
This explains her wealth of knowledge when it comes to all things fashion. When asked about her experience with fashion, she has stated that trends are not all that matters to her. Therefore, if you are interested in fashion that dares to deviate from what is currently trendy, do check out her social media accounts.
Top Chinese influencers: #5. Licheng Ling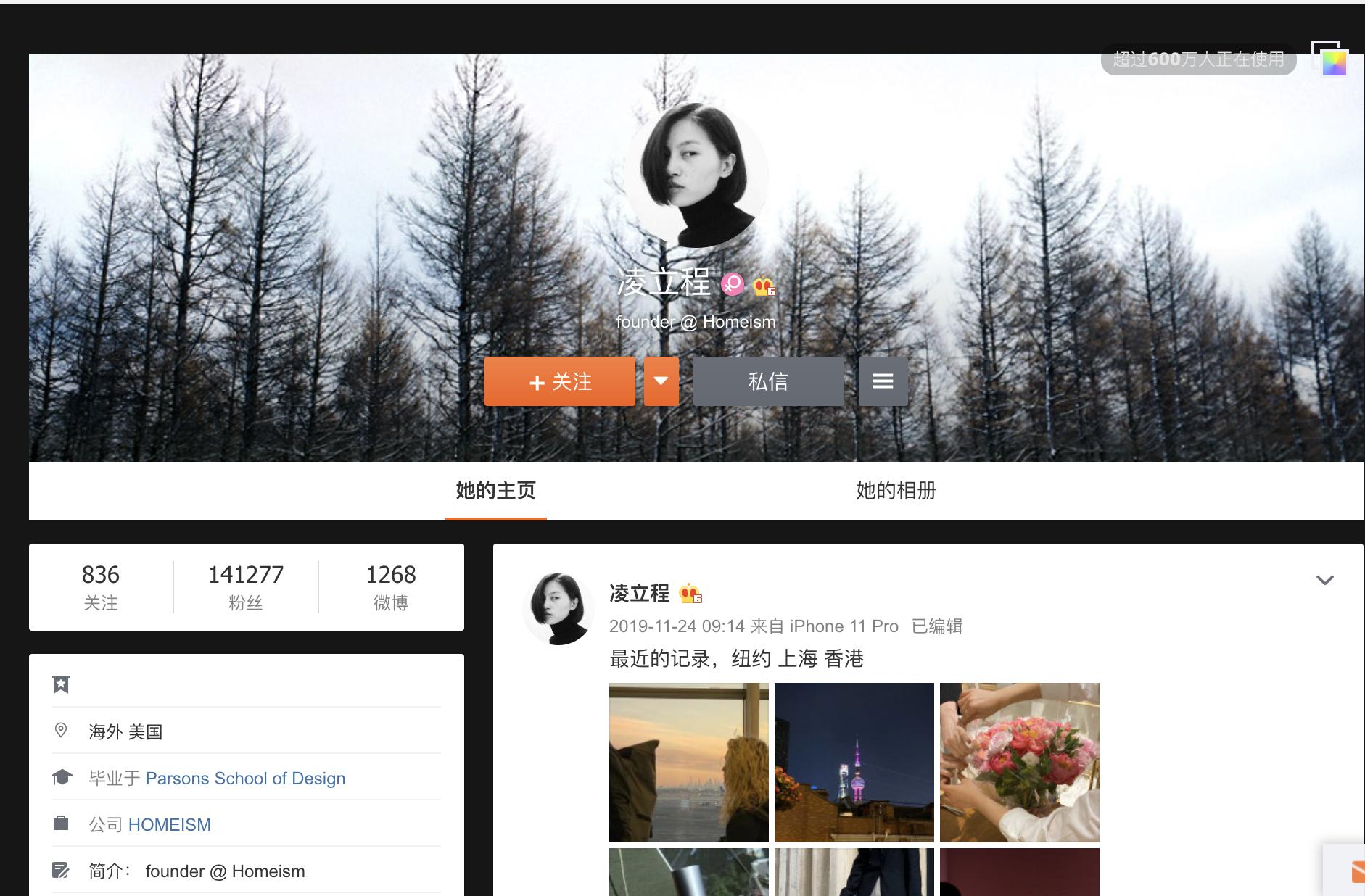 Next up, we have Licheng Ling (@凌立程). Although she does not have as many followers as some of the other Chinese influencers on the list, she still deserves the mention.
This is because her style is rather widely acclaimed by many. With fashion and lifestyle magazine, Vogue even describing her style as "hyper-focused minimalism".
To add on, Licheng does have a significant amount of followers (141K) on Weibo. She also has experience working with luxury brands like Prada and Burberry
Lastly, if you are interested in her Instagram account do follow her @licheng_ling!
Top Chinese influencers: #6. Margaret Zhang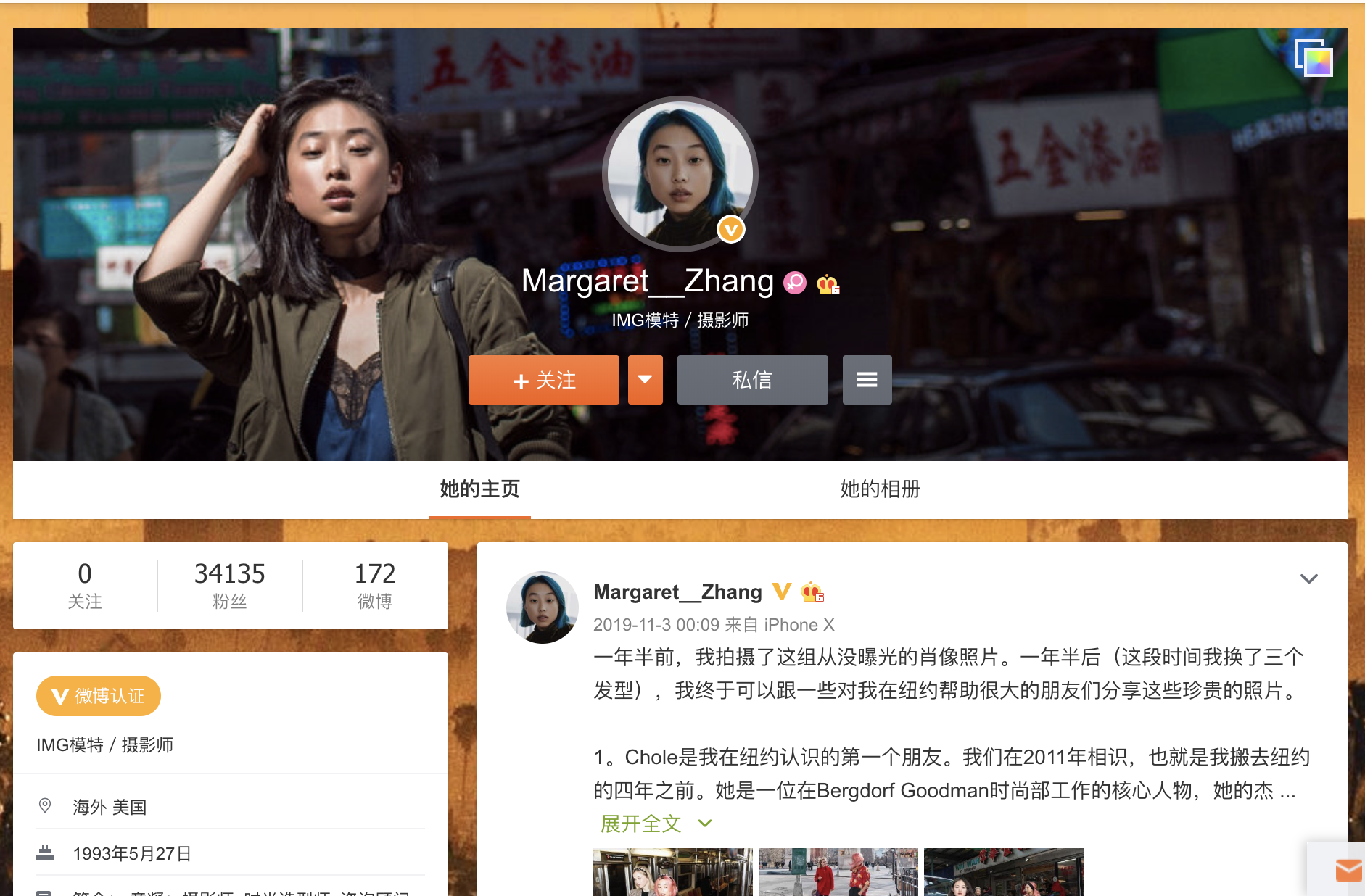 Moving on, we have Margaret Zhang (@Margaret_Zhang), who is an Australian born Chinese.
Unlike many of the other Chinese influencers on the list, Margaret is slightly different in the sense that her popularity on Instagram far outweighs her Weibo following.
She has hit a million followers on Instagram. At the same time, she also has over 34K followers on Weibo.
Margaret is famous for working with brands such as Dior and Chanel on creative projects. You can check out how she pulls off pieces from these big brand names on her socials.
Top Chinese influencers: #7. Anny Fan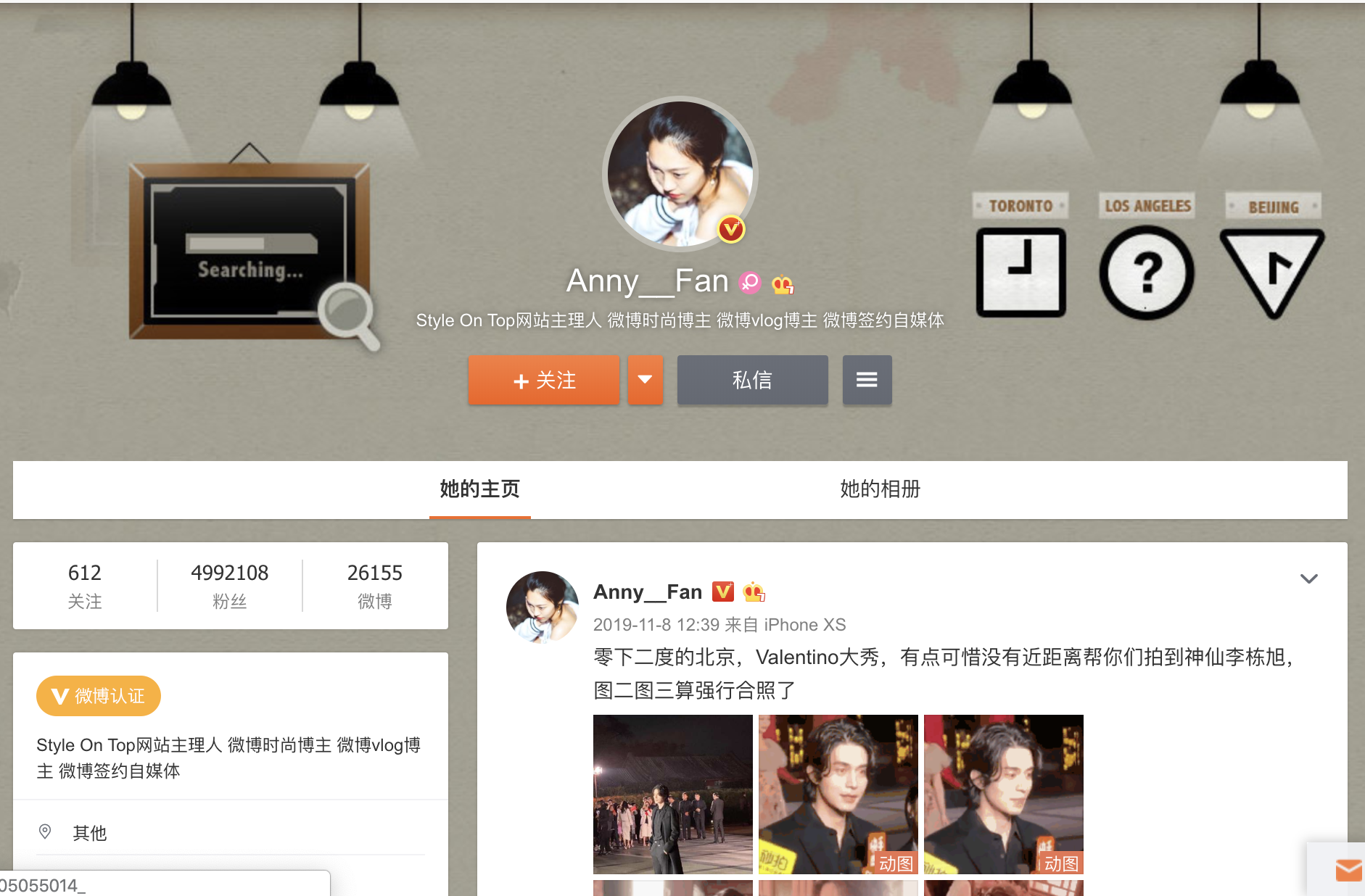 When it comes to Chinese influencers, we cannot forget Anny fan (@Anny__Fan), who is about to hit 5 million followers on Weibo.
What might take you by surprise is that Anny was not heavily involved in the fashion scene previously. In fact, just a few years ago, she was in the PR department of a bank in China.
Yet today, she collaborates with brands like Louis Vuitton Fendi and Chanel. She has certainly come a long way in her career as an influencer.
Top Chinese influencers: #8.Yuwei Zhangzou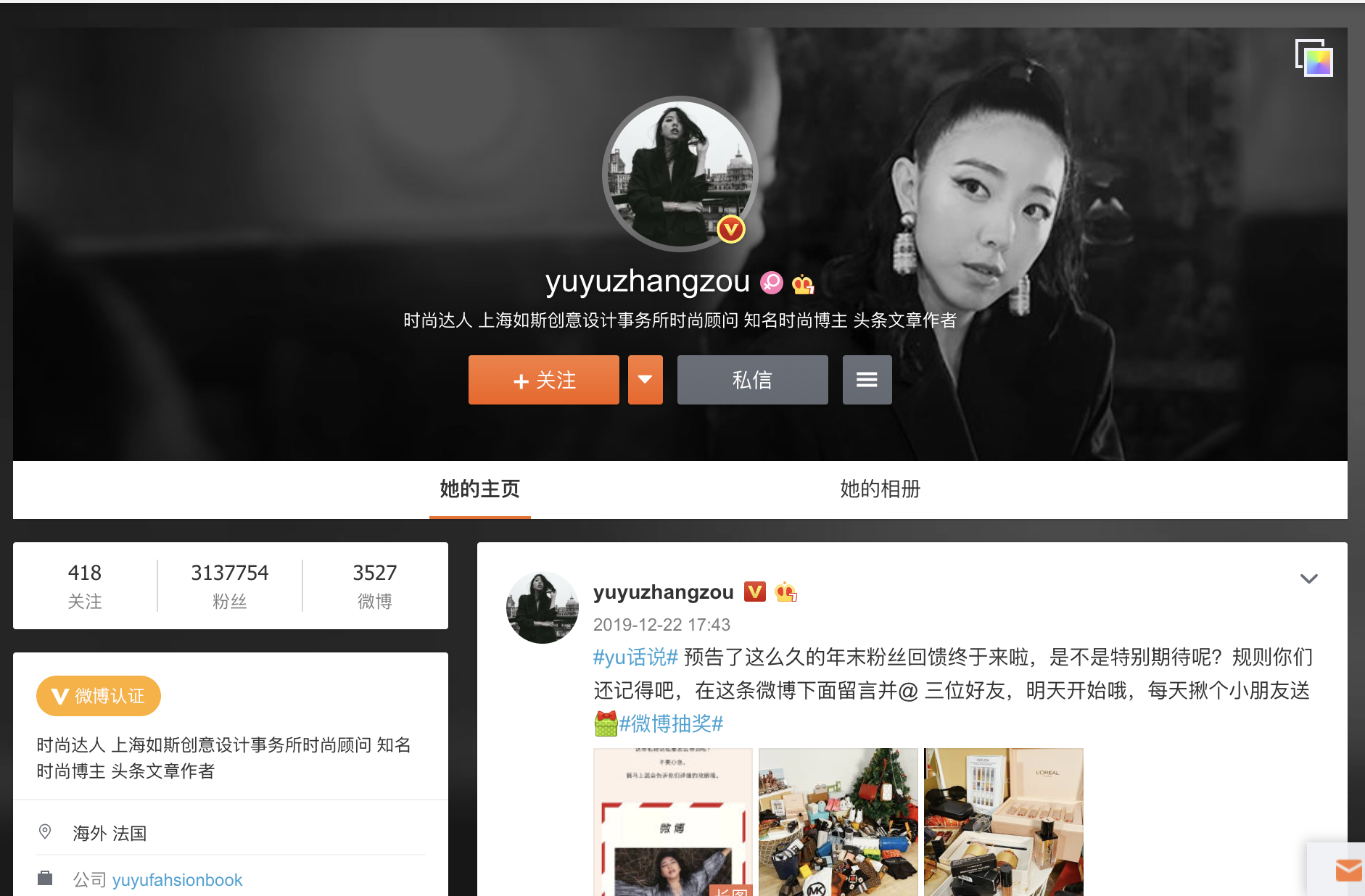 Lastly, we have Yuwei Zhangzou (@yuyuzhangzou) who is from Xinjiang, China. However, she is now based in Shanghai, as a chinese influencer as well as a business woman.
Do heed over to her social media accounts to check out her collaborations with Kenzo, Dior, Yves Saint Laurent and more.
If you are interested in learning more about influencer marketing, do click here. There are also related articles which showcase some of the top influencers in each respective category.
*The respective pictures in this article do not belong to Kobe Global Technologies*
Sources
Vogue, article, Chinese-influencers-to-know-now
Ingdaily.com, 7-Chinese-international-influencers
Influencermarketinghub, key-opinion-leaders-what-are-they-and-why-should-you-care