From the latest dance moves to the trendiest challenges, TikTok has become the platform where users gather to share viral content.
We will start off with a simple introduction to the platform. TikTok was actually created through a merger of 2 applications, Douyin and Musical.ly. Its main feature is its short yet engaging videos that users can create with the many sound bytes and filters on the platform.
The app was launched in September 2016. Since then, it has expanded its user base to a billion users and has been launched in 150 countries.
Today, we will touch on TikTok marketing with regards to the region of Asia. Does the app have a future in Asia? What are some things to take note of when engaging in TikTok marketing? Who are TikTok's Asian influencers? These questions will be elaborated on in this article.
TikTok's future in Asia | Asia TikTok marketing
On June 29, the Indian government declared that TikTok, along with 58 other Chinese apps would be banned from the country. This prohibition gave rise to many concerns over the future of TikTok in Asia. After all, it was estimated that there were 120 million TikTok users from India.
Shortly after, it was announced that TikTok will soon be prohibited in Hong Kong with the imposition of the security law. However, does this really spell the demise of TikTok for Asia?
Well, to conclude that TikTok's future in Asia seems bleak due to the ban of the app from these 2 countries seems to be a bit of a stretch. After all, TikTok's presence in Asia is still rather substantial.
Furthermore, it seems like the world wide quarantine measures have resulted in a rise of social media platforms such as TikTok.
A study had shown an increase in video viewing duration for 69 per cent of millennials and 72 per cent of Gen Z during the months of March and May. This is especially so for TikTok as the usage of the platform was up for 27 per cent of millennials and 33 per cent of Gen Z.
Therefore, it seems like TikTok's still has potential for growth especially with the worldwide stay home measures that have shaped digital media consumption habits.
Now that the fundamentals of TikTok have been covered, we will move on to look at some Asian case studies of how brands are using the platform.
TikTok Case studies | Asia TikTok marketing
Asia TikTok marketing: #1. UNIQLO


Our first case study would be on UNIQLO, the famous Japanese casual wear brand. In 2019, the Japanese brand launched its #UTPlayYourWorld challenge. The challenge got users all around the world to share their creative and inspiring moments wearing any outfit from the UNIQLO UT collection outfit
TikTok users all over the world were involved in this challenge – the submissions were from countries like US, France, Japan and many more. To encourage TikTok users to join the challenge, UNIQLO offered a range of attractive prizes. For instance, participants stood a chance to win the Grand Prix and have their videos played in UNIQLO stores all around the globe.
The challenge saw participants sending in many creative videos. Some of them included the trendiest TikTok dances while others came up with storytime videos. As of the day of writing, the hashtag has 734 million views on TikTok.
Asia TikTok marketing: $2. ZALORA


Our second case study features e-retailer, Zalora. The company, which operations span across several South East Asian countries started their #ZStyleNow Challenge on TikTok in a bid to engage consumers on the platform.
Although the challenge was only open to Singapore users, it was highly successful as seen from the 3.3 million views it has on TikTok.
To participate in the challenge, users had to create a transformation video on TikTok and include the hashtag #Zstylenow.
Like UNIQLO, ZALORA also decided to use attractive prizes to encourage TikTok users to participate in the challenge. A giveaway was held that included users who participated in the challenge. Each winner was given up to $200 worth of ZALORA products
TikTok's Asian influencers: #1. Shana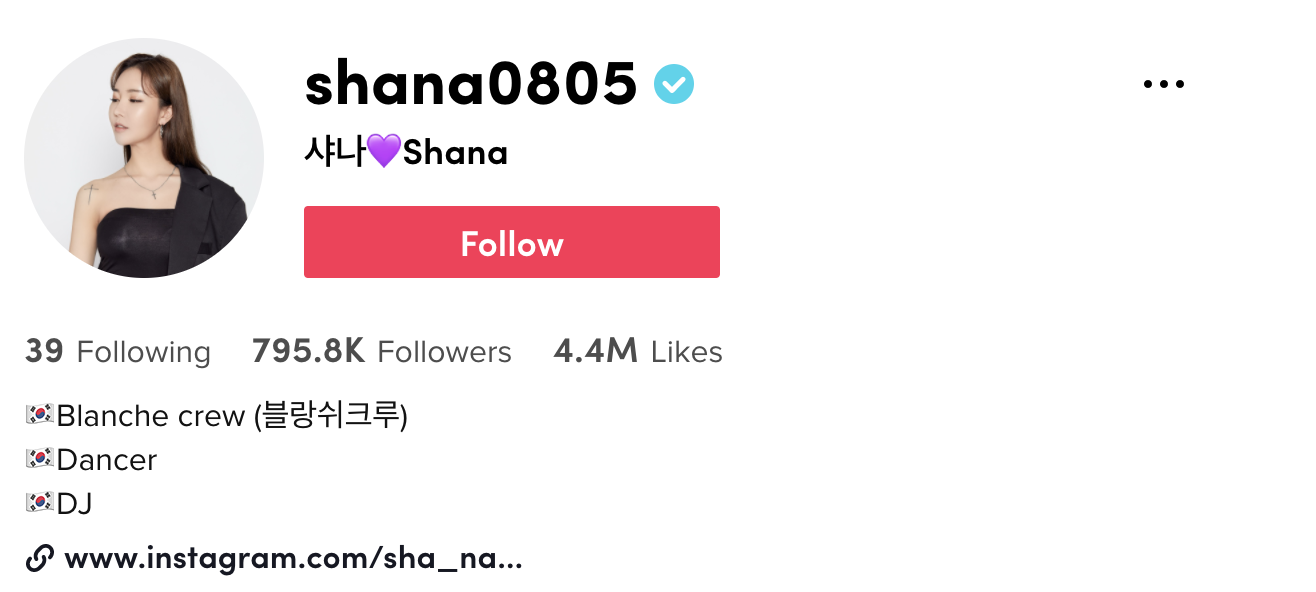 Firstly, we have Shana (@shana0805), who is a Korean TikTok influencer. Shana specialises in dance which explains her many stunning dances on TikTok.
She currently has close to 800K followers and 4.4. Million likes in TikTok. Apart from dancing, she also spends a significant amount her of time Dj-ing. If you are interested in the latest TikTok dances, do check out her account on TikTok.
TikTok's Asian influencers: #2. Wengie

Secondly, we have Wengie (@wengie), who is born in China but is currently based in Australia. You might know Wengie from her YouTube channel, where she has amassed a huge following of 14 million subscribers.
However, she has done an equally impressive job on TikTok. Wengie currently has 5.1 million followers and more than 70 million likes on TikTok. You can find a huge variety of content on her TikTok account. From relatable videos to TikTok dances, Wengie has come up with some great content on the platform.
TikTok's Asian influencers: #3. Jin Jun

Thirdly, we have Jin Jun (@jin0801), who is currently based in Shanghai. Jin Jun can be considered a dance and lifestyle influencer. His content on TikTok is largely centred around dance.
In fact, he even has lighthearted videos such as those depicting dances that are suitable for moms. If you are a fan of Hip Hop, Jin Jun's account is a must-see!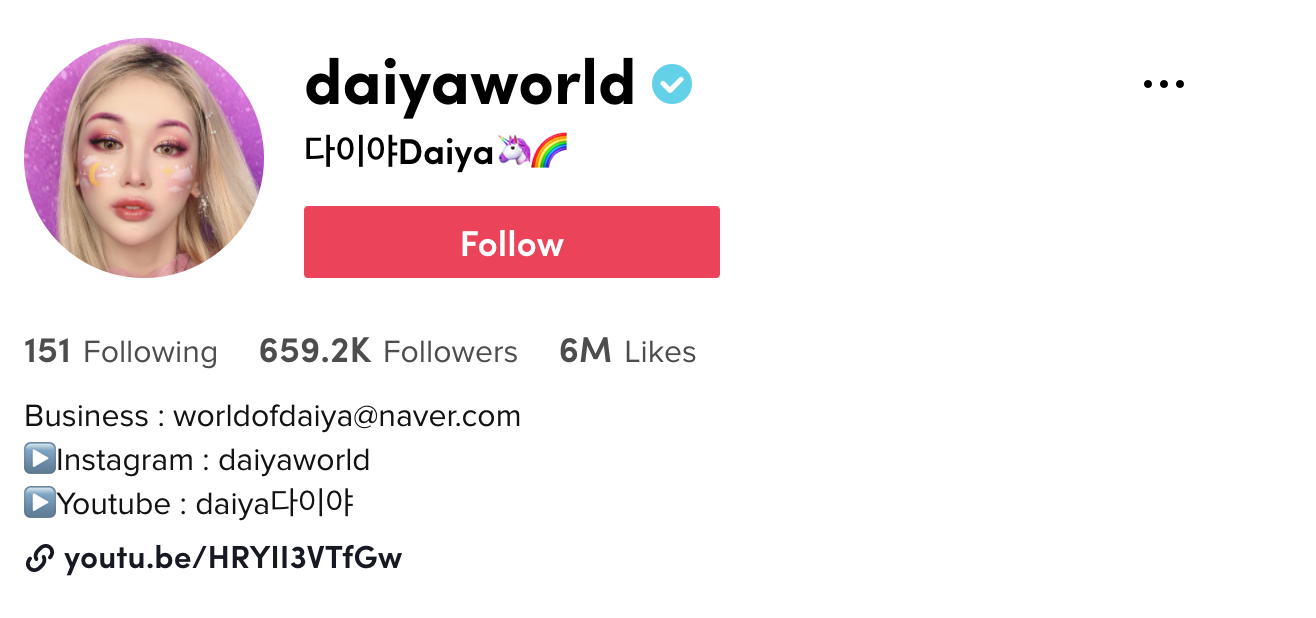 Lastly, we have Daiya (@daiyaworld), who is a Korean Tiktoker. Daiya is known for her extravagant makeup looks. From neon eyeshadow looks to a gothic skull-like looks, Daiya has certainly shown her expertise in makeup on TikTok.
If you are a makeup enthusiast, do check out her account for her many inspirational looks!
Conclusion
In a nutshell, TikTok's potential in Asia still remains to be discovered. However, judging from the increasing number of Asian influencers and brands on TikTok, it looks like the platform is here to stay.
Sources
Medium.com, inxmedia-blog/30-most-followed-korean-tiktok-influencers-f0cdb5d08ab9
Scmp.com, culture/music/article/2138546/top-asian-stars-musically-chinese-lip-synching-app-big-us-teens-and-20
Wersm.com, tiktok-branded-hashtag-challenge-case-study-zalora/