TikTok has gained prominence in the last few years for its ingenious content format, where users get to record short, catchy TikTok videos. Although the platform's user base has expanded to include users of many demographic groups, a big part of TikTok's popularity is among the Generation Z users.
According to an article published by Forbes, 60% of TikTok users are Gen z users, defined as those who were born after 1996. Today, we shall touch on the popularity of the platform among this demographic group. Why is TikTok so popular among Gen Z? What content has done well? Who are the Gen Z influencers on TikTok? These answers will be elaborated on in this article.
TikTok's popularity among Gen Z | Gen Z TikTok marketing guide
Why exactly is the platform so popular among Gen Z? After all, there are a plethora of social media options for this tech-savvy generation to choose from. Well, TikTok stands out due to its content format. The short but engaging videos which would catch the attention of any, especially the younger generation Z, which are well acquainted with shorter form content.
TikTok videos can range from 15 seconds to a minute long. Yet, within that short span of time, TikTokers have a multitude of options as to content creation – dancing videos, comedic skits, vlogs, and even political videos are options that users can explore.
Additionally, the audio aspect of TikTok has proved to be a success among its user base. Unlike traditional social media platforms where default content consumption is without sound, TikTok's content revolves around its audio. Static images might have been a hit on social media, however, TikTok's rise to fame has proved that the auditory aspect of content creation should not take a backseat to visual content creation.
Another significant reason behind the rise of TikTok would be its unique algorithm. Unlike traditional social media platforms which show you content from users that you already know or already follow, TikTok's For You page exposes users to a range of content.
From already viral content to newly created videos, TikTok users are exposed to a whole range of content. TikTok's algorithm also favours local content which explains why TikTok's content might seem more relevant to users.
Moving on, we will touch on the people driving TikTk's prominence to fame – its content creators, also known as TikTokers.
Gen Z influencers #1. Baby Ariel

Firstly, we have Ariel Martin (@babyariel), who is more commonly known as Baby Ariel. With 34.7M followers and 1.9B likes, you can certainly tell that Ariel is one of the most popular influencers on TikTok.
Ariel might only be 20, however, her rise to fame can be traced back to many years back. She first started out on Musical.ly, where she won the first-ever Teen Choice Award for Choice Muser.
Apart from social media, Ariel also has experience with music production and acting. She released her first song, "Aww," in 2017 and has acted in several productions including the web series Baby Doll Records and Disney's Zombies 2.
If you are interested in lifestyle content such as trendy dances and comedic skits, Ariel's content is a must check out.
Gen Z influencers #2. Danielle Marcan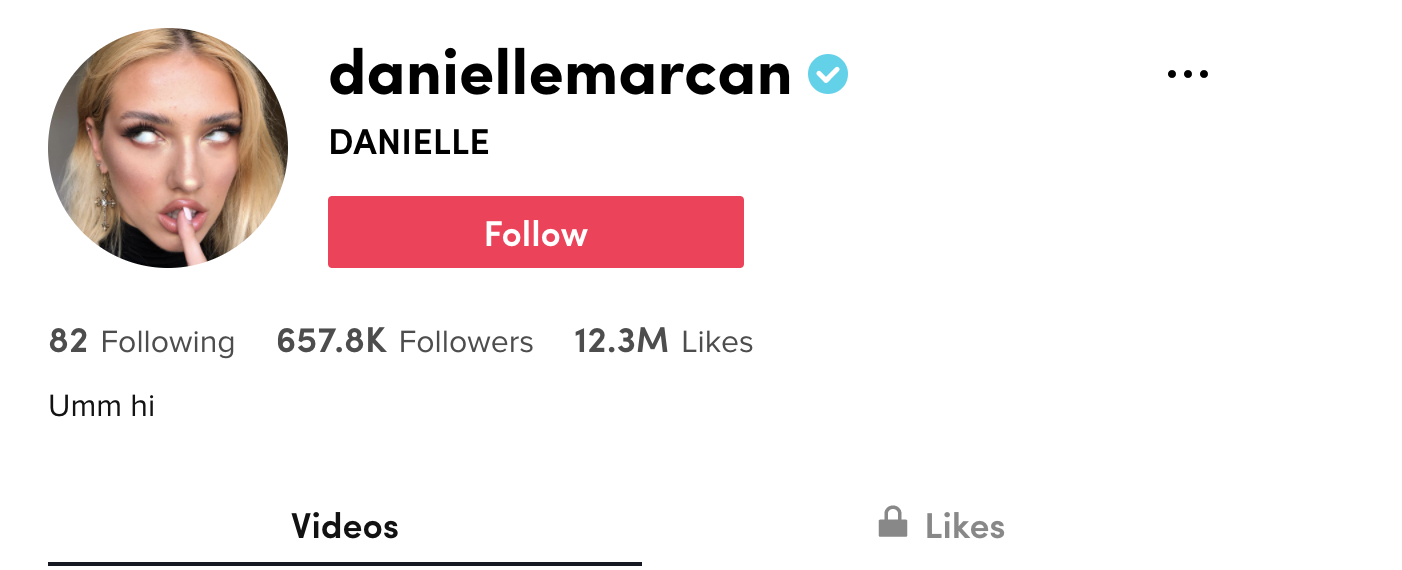 Secondly, we have Danielle Marcan (@daniellemarcan), who is a beauty influencer on TikTok.
Danielle might only be 22, however, she has been quite successful in her career as an influencer.
On TikTok, she has 12.3 million likes and more than 600K followers. In 2019, she was even invited to visit the TikTok headquarters in London.
To add on, apart from her being an influencer, she is also a model. In fact, she first rose to prominence as an Instagram model.
On TikTok, Danielle shares her makeup expertise with her followers. From her comedic clips to her celebrity makeup looks, Danielle has produced quality content for her followers on TikTok.
Her knowledge in the makeup industry has also been noticed by beauty brands. One of them being Huda beauty, the makeup brand launched by Huda Kattan, which invited her to become a brand ambassador for the brand.
Gen Z influencers #3. Jai Mariah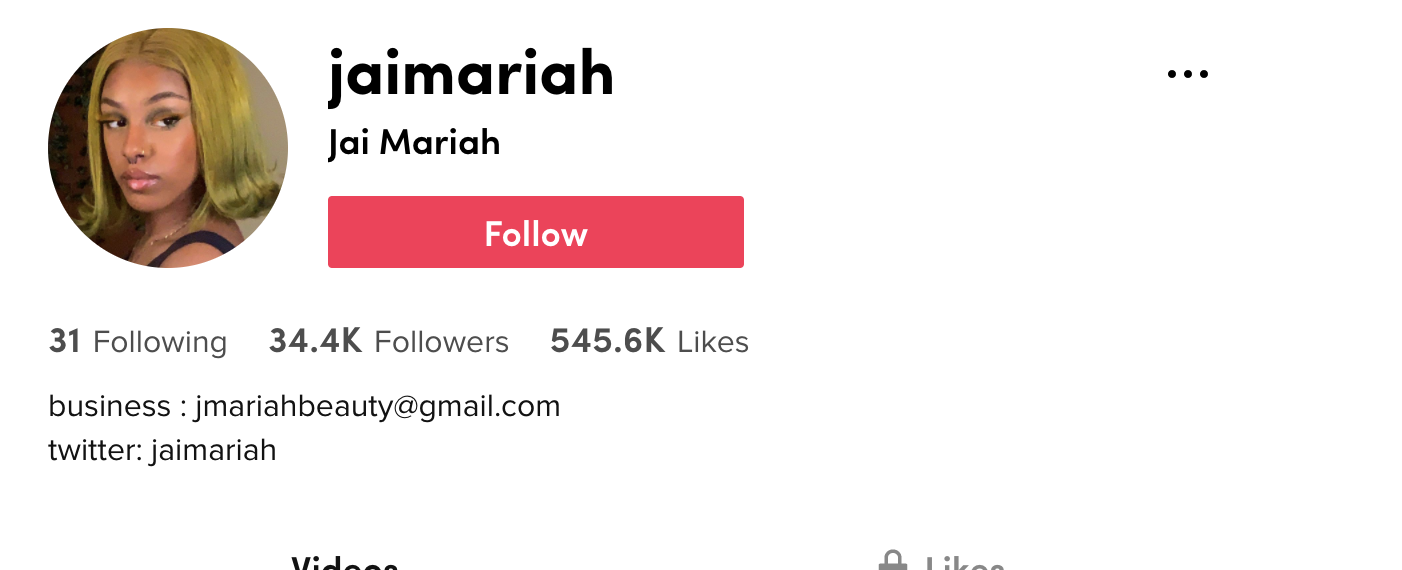 Thirdly, we have Jai Mariah (@jaimariah), who has 34K followers and more than half a million likes on TikTok. Just like Danielle, Jai's content largely revolved around beauty and makeup.
She specialises in makeup tutorials and is known for her harlequin makeup looks. If you are someone who enjoys experimenting with colour and creative makeup looks, Jai is the beauty influencer to go to. With her comprehensive tutorials and her ingenious makeup looks, you can be sure to learn something from her makeup videos.
Gen Z influencers #4. Lauren Godwin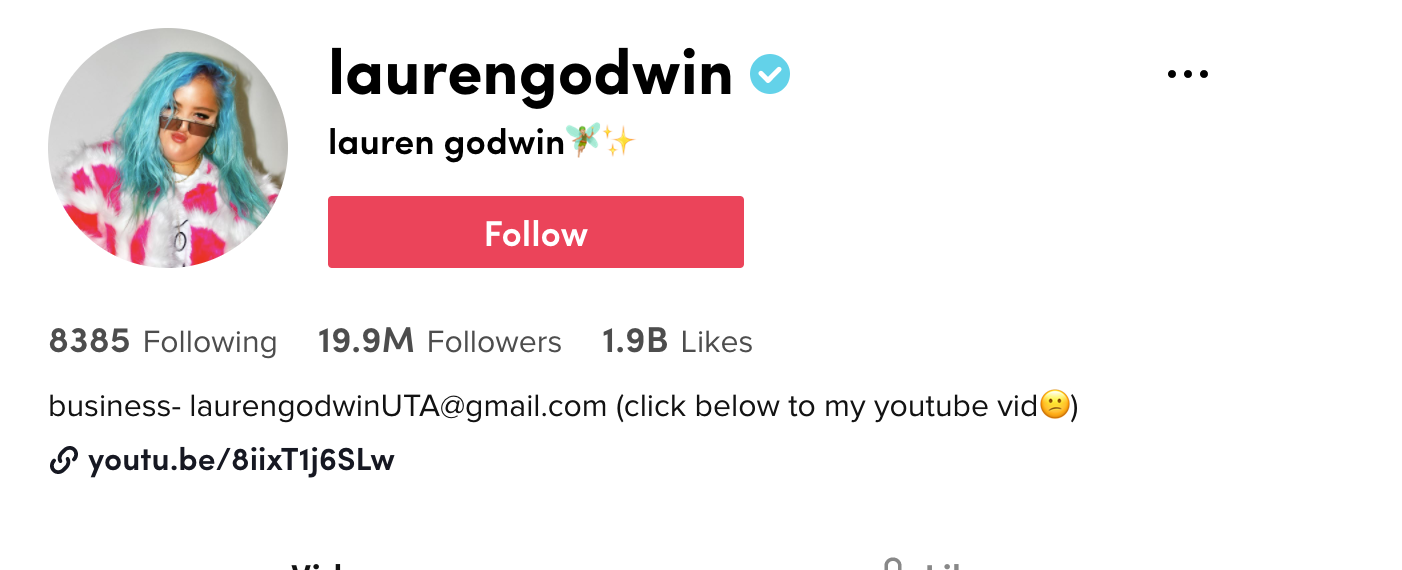 Fourthly, we have Lauren Godwin, who is no stranger to most TikTok users. She has close to 2 million followers and a colossal number of 1.9B likes on the platform.
Lauren's success on the platform should not come as a surprise. After all, she first gained popularity on the app musical.ly, which later became TikTok. In fact, she was nominated for Muser of the Year in the Shorty Awards due to her popularity on musical.ly.
Lauren's content is largely comedic in nature. From prank to challenge videos, her TikTok is filled with content that is sure to set you up for a good laugh. Despite only being 20, she has moved on to achieve great success on social media. With a huge following not only on TikTok, but also on YouTube where she uploads her fun and engaging videos.
If you are one that enjoys short comedic posts, do visit Lauren's TikTok account.
Gen Z influencers #5. Josh Richards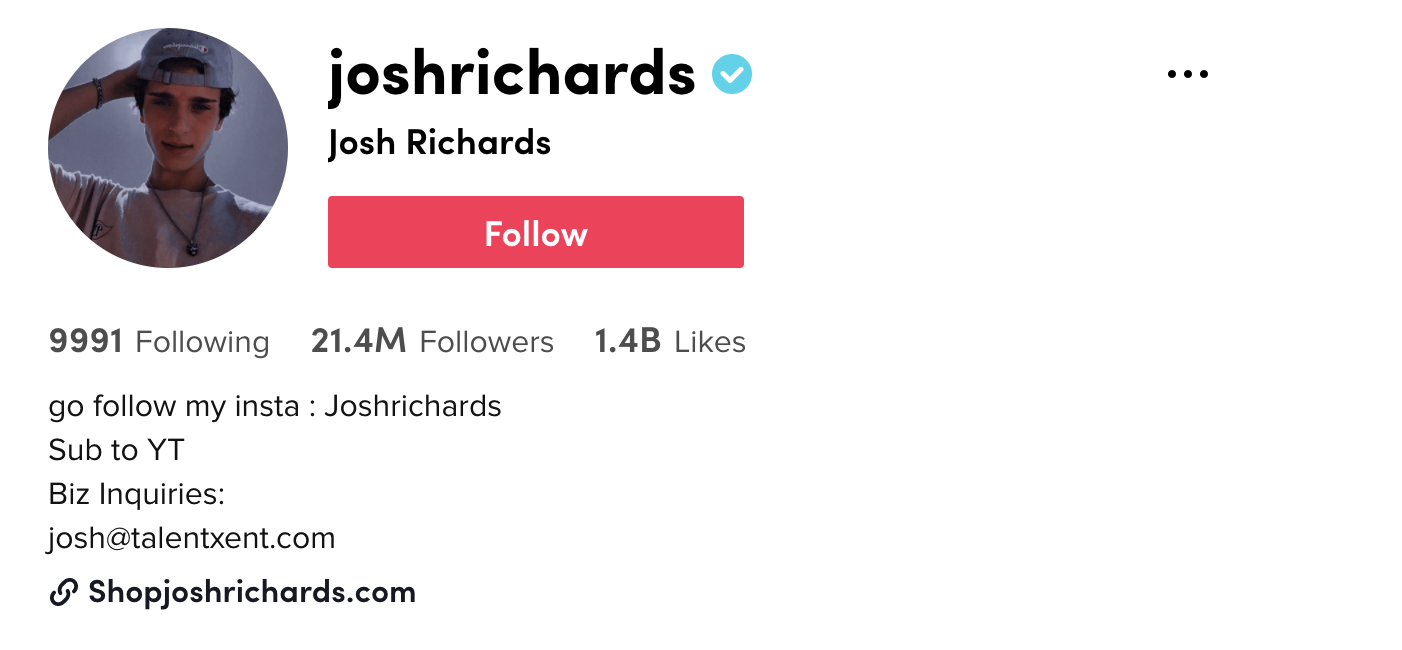 Next up, we have Josh Richards (@Josh Richards), who is a teenager that has gained a tremendous amount of followers on TikTok. At 18, Josh has 21.4M followers and 1.4B likes on the platform.
Josh is one of the 6 TikTok influencers that lives in Sway LA, a house in Los Angeles designed for content creators. Other influencers that are part of Sway LA include Jaden Hossler and Anthony Reeves. Apart from content creation, Josh has also dabbled with acting and had a part in films such as Brother's Keeper and Summertime Dropouts.
Apart from TikTok, Josh also shares about his life on YouTube, where he has 2.2M followers.
Conclusion
In conclusion, TikTok's auditory focus alongside its unique algorithm has allowed it to capture the attention of Gen Z. From viral trends to informative tip-sharing videos, it will be interesting to see what TikTok has to offer in future.
Sources
Forbes.com, sites/jefffromm/2020/03/05/tiktok-doesnt-stop-how-to-reach-gen-z-consumers-with-influencer-campaigns/#5645d496168a,
sites/forbescommunicationscouncil/2020/06/02/how-to-reach-the-gen-z-audience-on-tiktok/#2e74098331fb (Forbes)
sites/forbestechcouncil/2020/07/07/what-the-rise-of-tiktok-says-about-generation-z/#7759fbf66549 (Forbes)
Businessinsider.com, tiktok-most-popular-stars-gen-z-influencers-social-media-app-2019-6#8-baby-ariel-aka-ariel-martin-344-million-34