When you think about the most popular social media platforms these days, Tik Tok probably comes to mind. The app was released worldwide after its merger with Musical.ly in 2018. Today, it is known as one of the increasingly well-liked video sharing platforms. The app has gone on to acquire a huge user base in several continents and has 800 million active users worldwide.
Today, we will talk about some Tik Tok Asian influencers that have made a name for themselves in this video sharing platform.
Tik Tok Asian influencers #1. Ng Ming Wei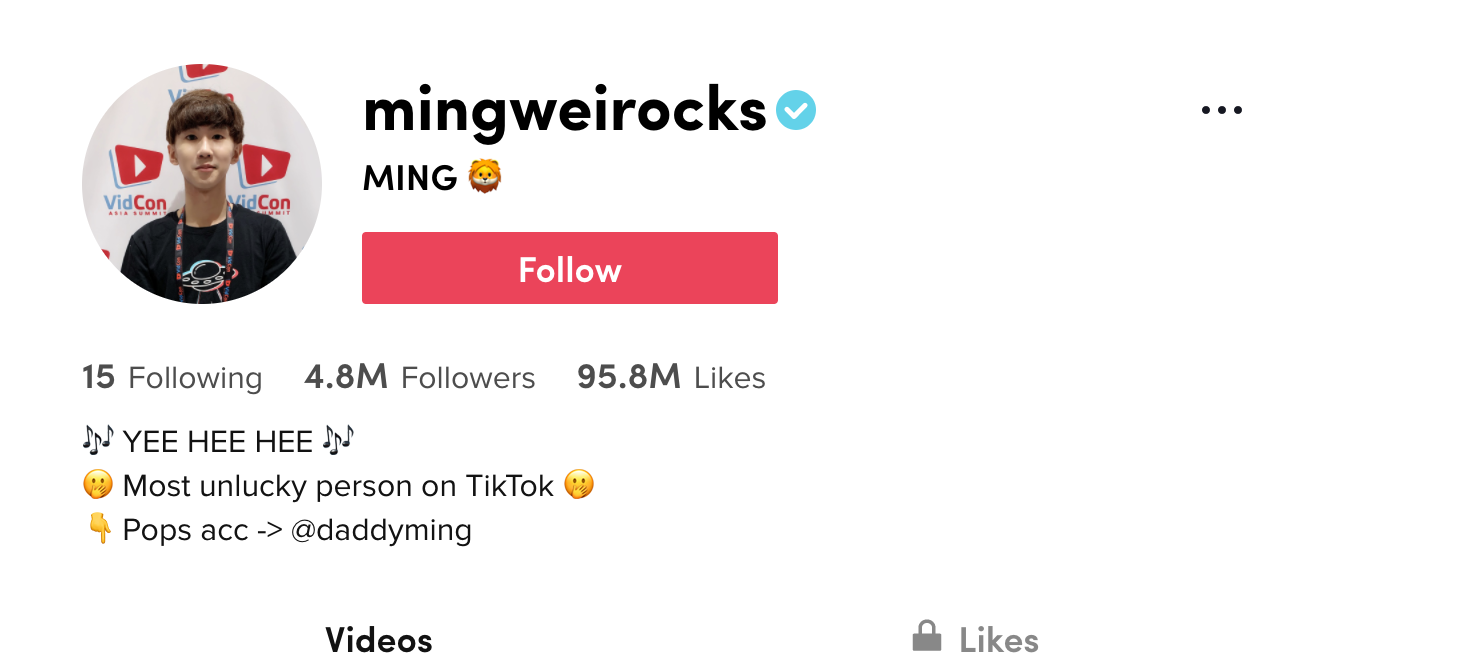 Firstly, we have Ng Ming Wei (@mingweirocks), who is an influencer that hails from Singapore.
He has over 4 million followers as of the day of writing and can be considered a macro influencer.
You might find Ng to be a familiar face as he is a national taekwondo athlete. Therefore, apart from his creative Tik Tok videos, Ng is someone who has many talents.
He has amassed widespread popularity on Tik Tok through his wide range of content. From videos that show him playing different types of sports to comedic skits, Ng is no stranger to them all
Tik Tok Asian influencers #2. An Eun-eu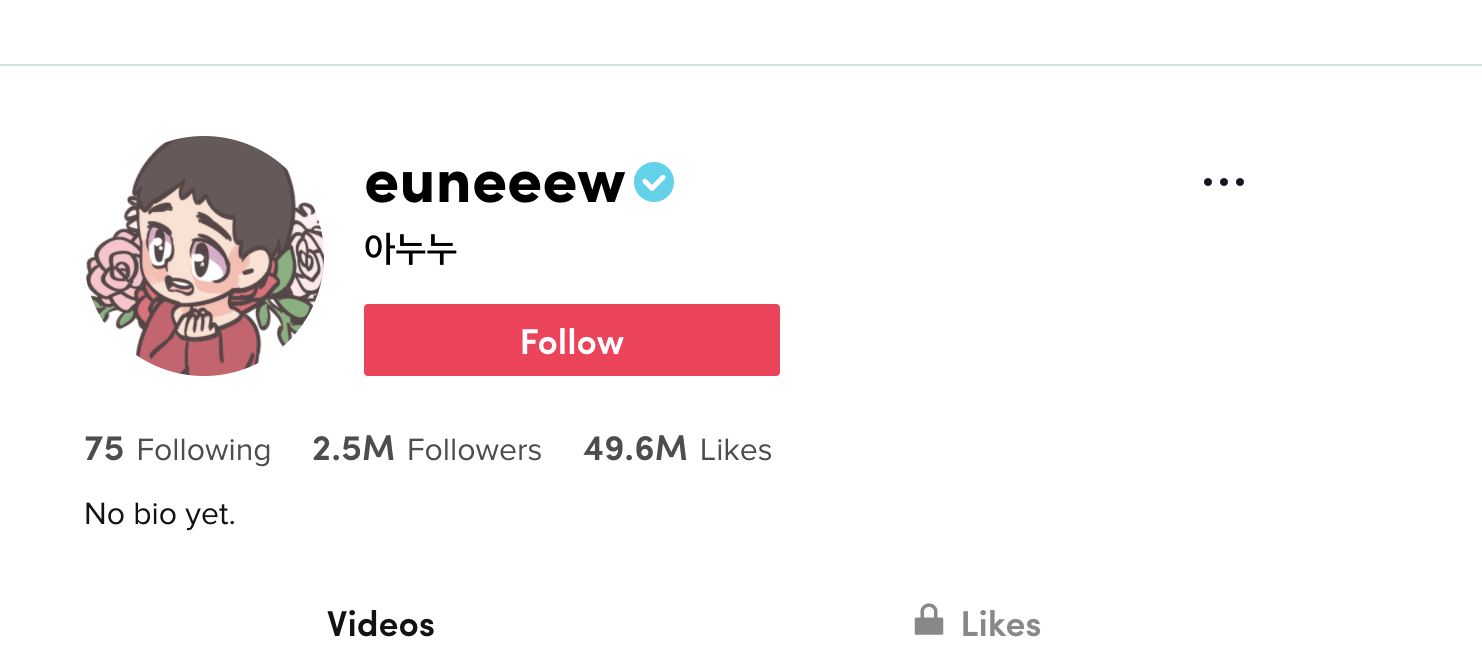 Secondly, we have An Eun-eu (@euneeew), who is from South Korea. This Asian influencer also has quite a big following on Tik Tok, with 2.5 million followers and 29.6 million likes.
An has showcased his talent for content creation through the platform. You can catch him dancing, lip-syncing on Tik Tok. To add on, a huge part of his content consists of reviews.
He can often be seen reviewing makeup products and food items. Therefore, if you are a fan of k-beauty, or enjoy food reviews do check out his Tik Tok account for lively product reviews.
Tik Tok Asian influencers #3. Alvin Chong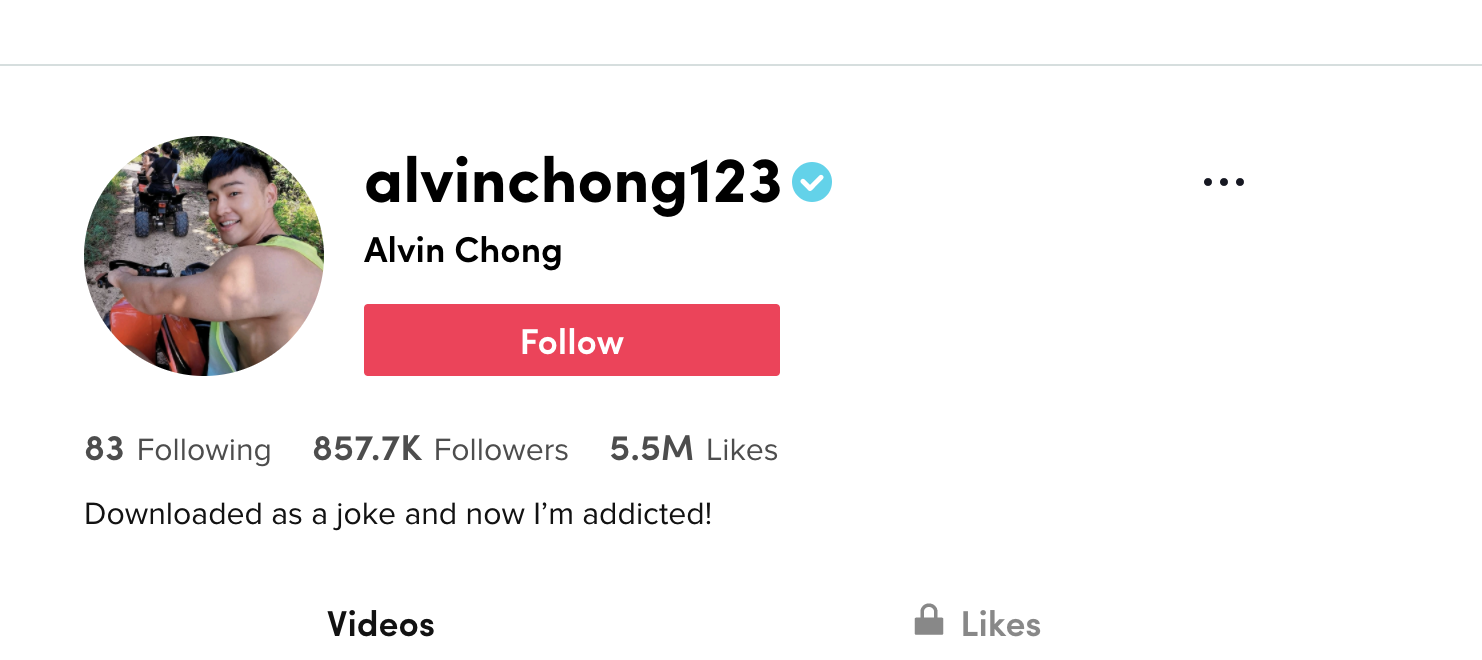 Thirdly, we have Alvin Chong (@alvinchong123), who is an influencer from Malaysia.
From his quirky bio, you can probably tell that his account is another one that is very engaging. If you take a look at his Tik Tok account you will be able to find many witty clips of dancing and lip-syncing to songs in various languages.
He currently has more than 800K followers and 5.5 million likes. Due to his talent at content creation, he was invited to collaborate with TikTok and Penang Global Tourism to showcase Penang's culture and heritage to users on the platform.
Tik Tok Asian influencers #4. Niana Guerrero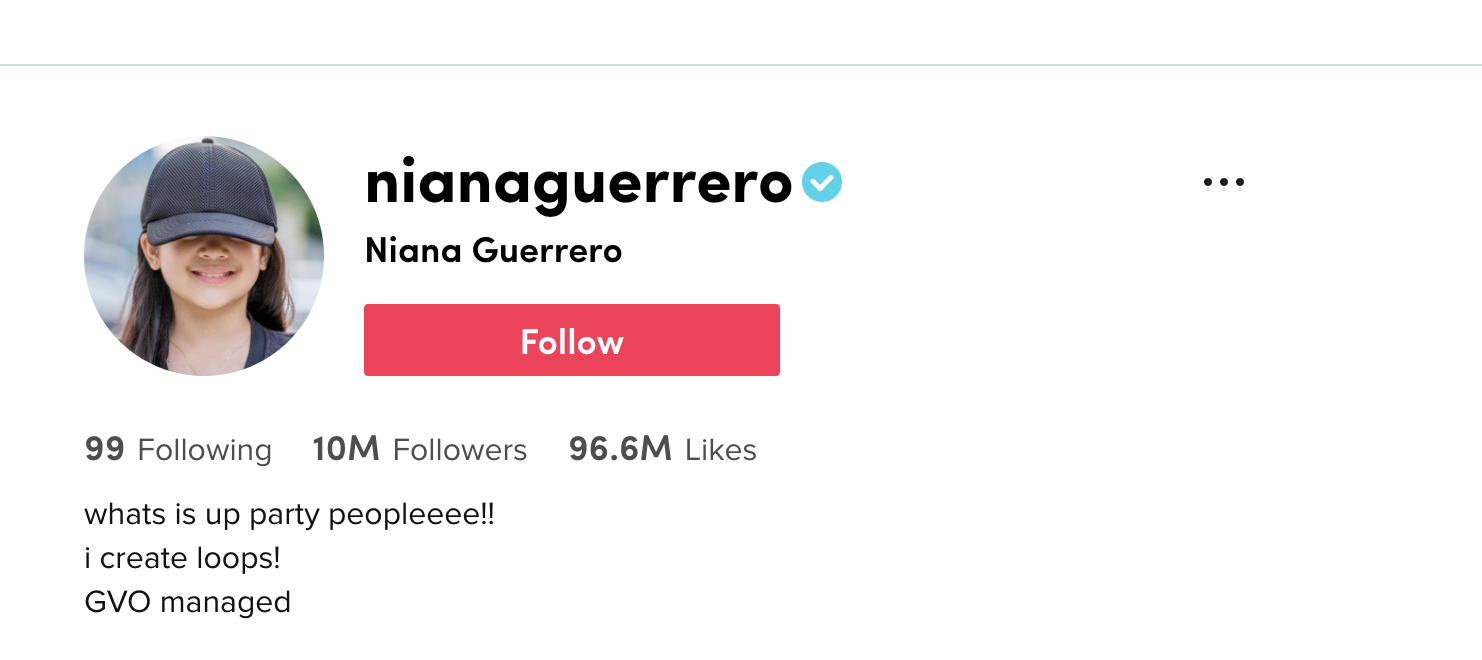 Fourthly, we have Niana Guerrero (@nianaguerrero), who is a Filipino influencer. Despite her youth, Niana is very popular on Tik Tok. She currently has 10 million followers and close to 100 million likes.
Tik Tok has been very popular with Gen Z, which explains the popularity that many Gen Z influencers such as Niana have accumulated on the platform.
However, Tik Tok did not mark the start of Niana's fame on social media. Niana actually started out posting her dance videos on YouTube, then branched on to Tik Tok and Instagram. If you are a fan of Tik Tok dances, her account is one that you should check out!
Tik Tok Asian influencers #5. Riyaz Aly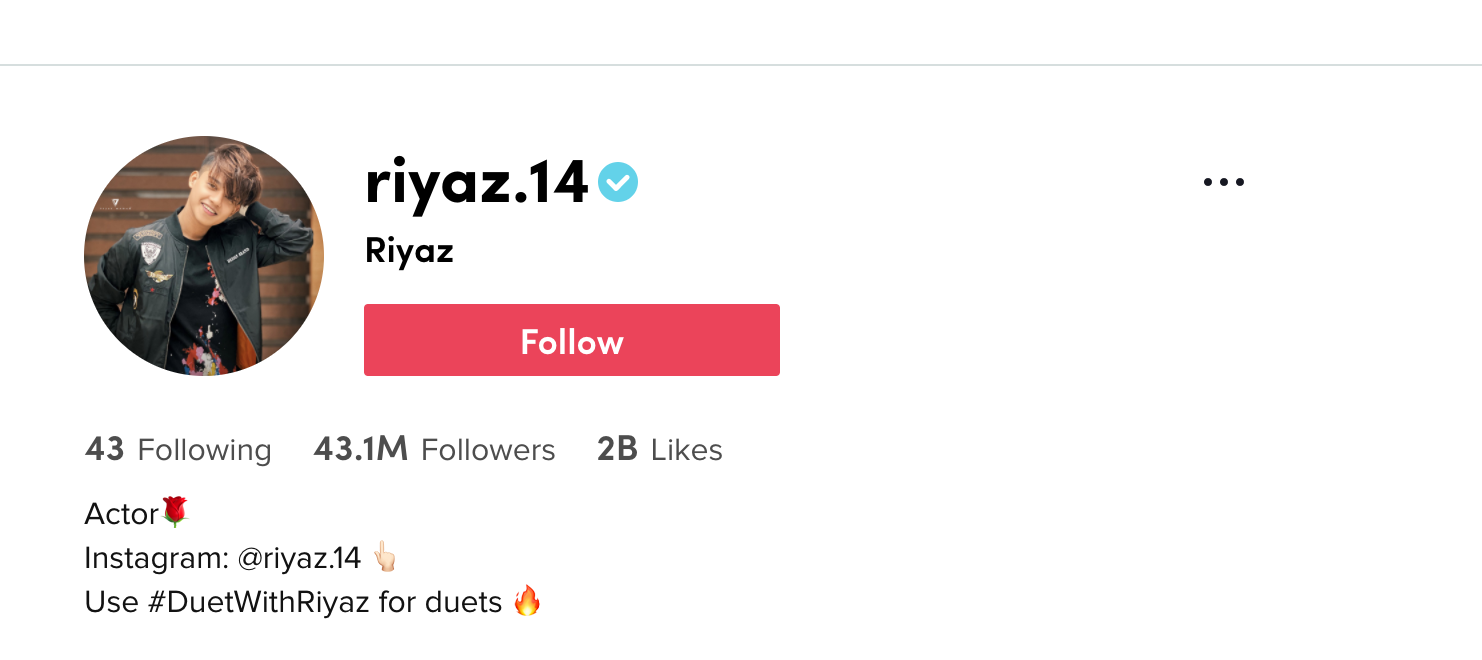 Moving on, we have Riyaz Aly (@riyaz.14), who is a Tik Tok influencer based in India. This teenager has achieved a substantial following on the social media platform, with 43.1 million followers and an astronomical 2 billion likes.
Riyaz was originally from Bhutan and is currently based in India. Despite his relative youth, he has created quite a reputation for himself. He is not only a social media influencer but is also an actor.
His Tik Tok account has been recognised for many things. One of them being his entertaining lip-sync and dancing videos. To add on, he also collaborated with many big names in the entertainment industry, some of them include Shilpa Shetty and Deepika Padukone
Tik Tok Asian influencers #6. Linh Barbie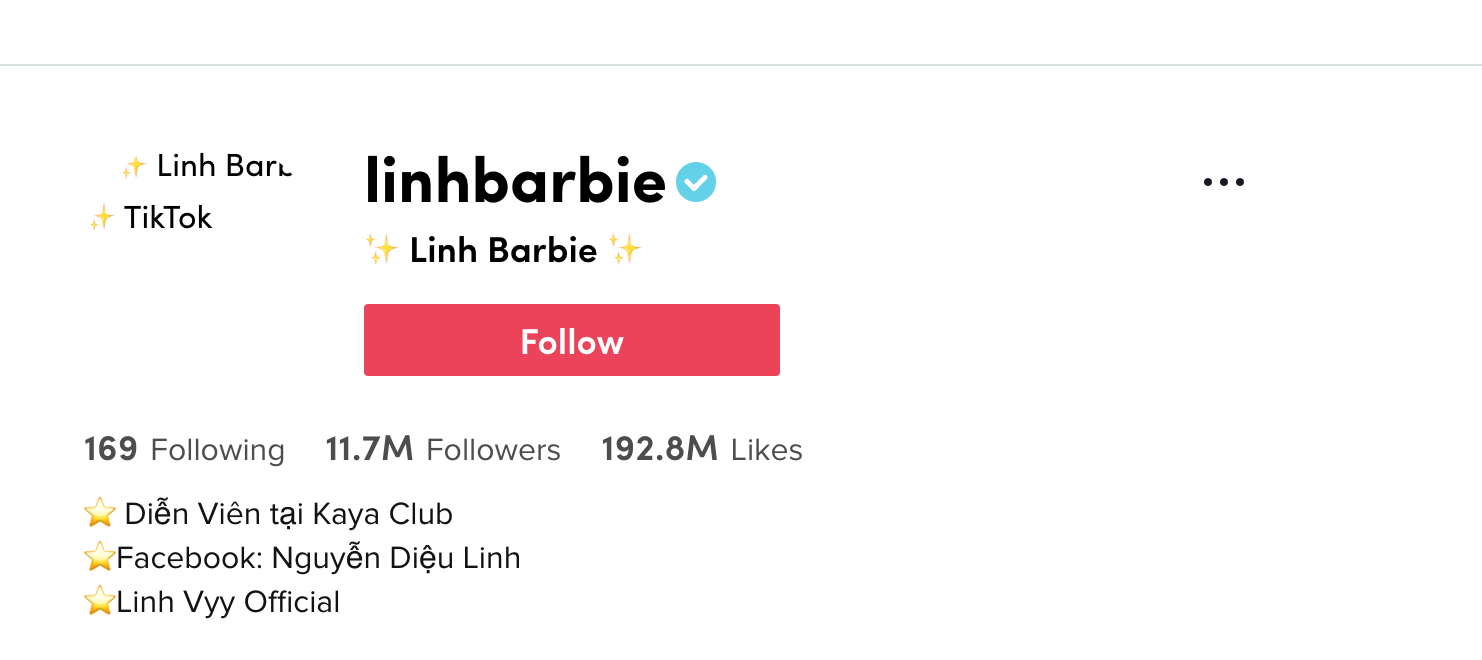 Next up, we have Linh Barbie (@linhbarbie), who is one of the most popular Asian influencers from Vietnam.
With 11.7 million followers, Linh is one of the most popular Asian influencers on Tik Tok.
Her videos consist of many comedic skits, which is what Tik Tok is known for. Apart from her short Tik Tok videos, she also manages a YouTube channel. The channel has more than 200K subscribers, which is no surprise with her entertaining content.
Tik Tok Asian influencers #7. Faisal Shaikh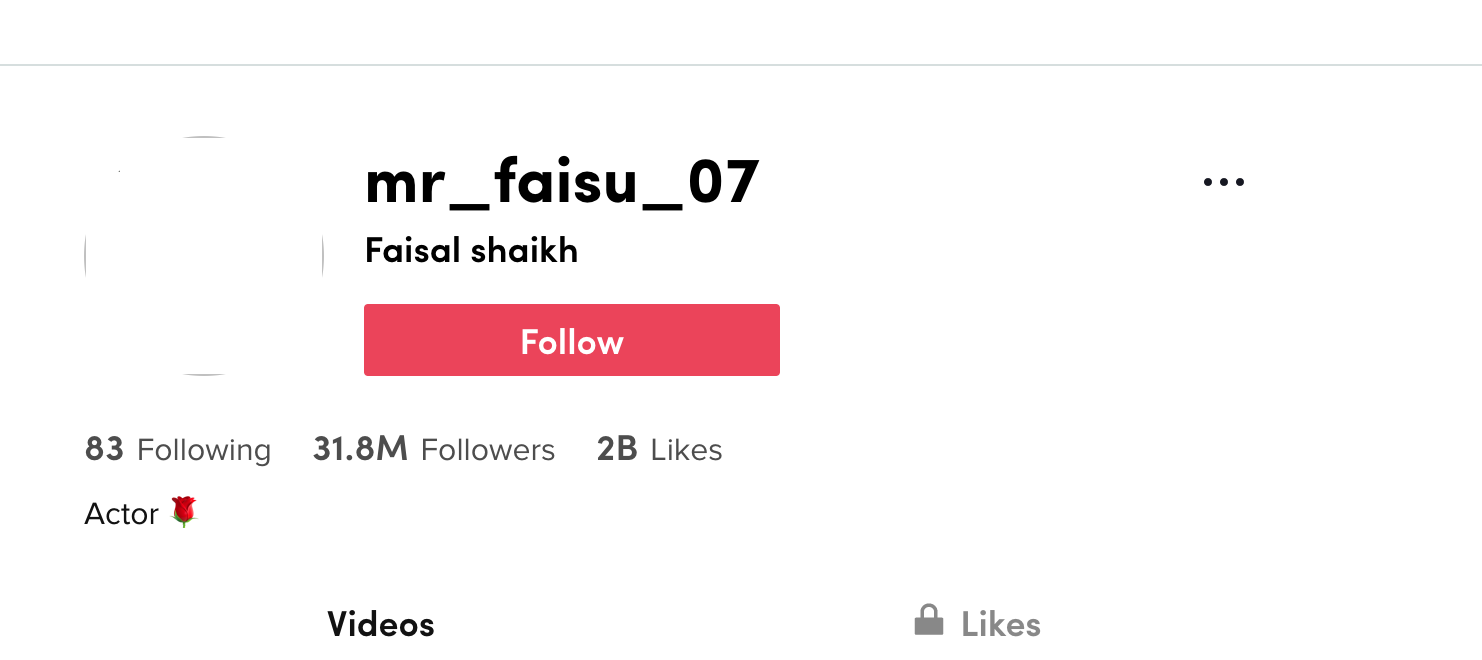 Seventh on our list needs no introduction, Faisal Shaikh (@mr_faisu_07), is one of the most popular Asian influencers in India. He currently has 31.8 million followers on the platform, and over 2 billion likes.
This influencer, like many others, has created quite a storm on multiple social media platforms. His Instagram account alone has 12.9 million followers.
Apart from being a social media influencer, Shaikh also wears many other hats. He models and acts. He has also collaborated with many other celebrities some of them include Awez Darbar, Riyaz Aly, Jannat Zubair Rahmani, and Avneet Kaur.
Tik Tok Asian influencers #8. Hinata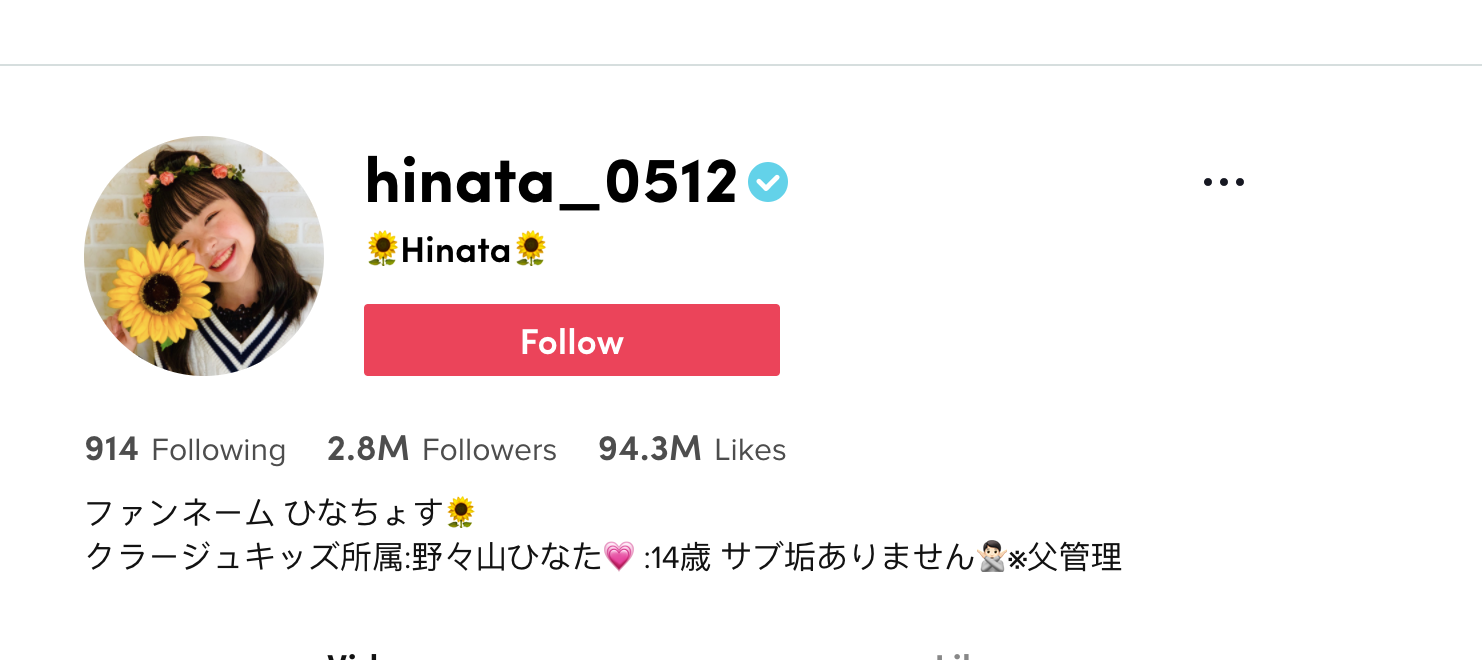 Lastly, we have Hinata (@hinata_0512), who is an Asian influencer from Japan. She might only be 14 but she has amassed quite a big following on Tik Tok. Currently, she has 2.8 million followers and close to 100 million likes.
She has been on Tik Tok for quite a few years and is famous for her lip-syncing and comedic videos.
Conclusion
In a nutshell, these are Asian influencers on Tik Tok you can keep a lookout. With different content creation styles and different content topics, there is bound to be an influencer out of these 8 that produces Tik Tok videos you would enjoy.
If you are interested in learning more about influencer marketing, do click here. There are also related articles which showcase some of the top influencers in each respective category.
*The respective pictures in this article do not belong to Kobe Global Technologies*
Sources
Tastemakers.asia, top-10-tiktok-accounts-in-asia-you-need-to-follow/
China.org.cn, top10/2019-12/27/content_75551492_9.htm
Influencer.in, blog/top-tiktok-influencers-in-india/