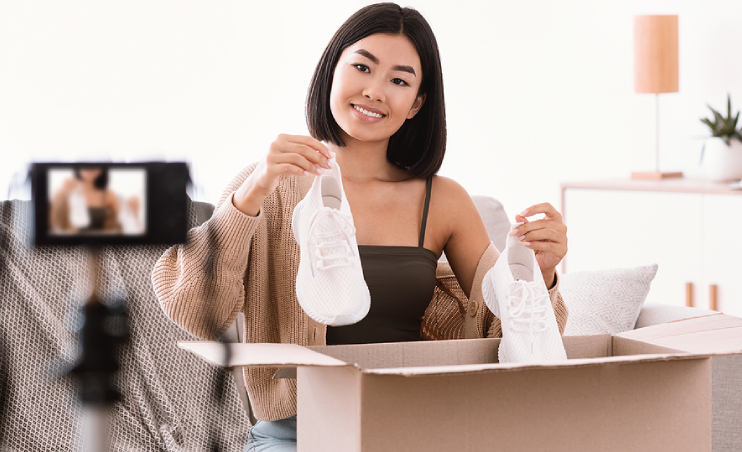 Influencer marketing has become a cornerstone of many successful advertising campaigns in today's advanced digital landscape, where brick-and-mortar stores have migrated to online platforms for an omnichannel marketing approach. Many businesses have adopted this revolutionary marketing technique because the tactic is simple yet incredibly effective in garnering brand awareness.
In a nutshell, enterprises leverage the credibility of influencers through user-targeted sponsored endorsements, which seamlessly expose their brands to a broad demographic. Companies then enjoy many benefits, such as an impressive return on investment (ROI), high influencer engagement rates, and strategic targeting of online audiences.
As such, e-commerce brands across various industries have tapped into the vast potential that influencer marketing offers, allowing their businesses to soar to greater heights. With creative marketing advertisements created by influencers, brands can gain better recognition amongst consumers. Thus, let us share the different ways e-commerce stores are leveraging influencer marketing for a thriving business.
Ways e-commerce stores are using influencer marketing: #1. Through brand advocacy
Brand advocacy is one of the hallmarks of modern business marketing. Business advocates who are prominent influencers with a massive following on social media proactively promote businesses through entertaining content and word of mouth.
As creators who conceptualise niche content, their posts can resonate powerfully with a specific audience that shares the same beliefs and interests as they do. Through years of hard work and establishing close-knit relationships with their followers, these individuals have built a reputation for themselves – granting them influence over their followers.
In essence, content creators can convince their followers to purchase your products via their genuine recommendations by raving about the love they have for your brand. However, before engaging any social influencer with a following, you should research notable individuals who share a common field of interest as your brand. That way, you can have peace of mind knowing they possess a professional calibre of expertise to promote your services.
Ways e-commerce stores are using influencer marketing: #2. By sharing user-generated content
Did you know that consumers are more likely to view user-generated content by influencers as authentic compared to advertisements created by companies? A study has shown that a whopping 90 per cent of consumers find that user-generated content has more influence over their buying decisions than promotional emails and ads recommended by search engine results!
Unfortunately, marketers and advertisers are deemed as less trustworthy among consumers. Instead, shoppers trust peer recommendations and will check out brands advocated by reputable influencers. Thus, engaging an influencer to post appealing content – such as short-form videos and images relevant to their persona – singing the praises of your products or services can boost your company's reputation, effectively increasing your audience engagement and conversion rates.
Additionally, when you work with a content creator, you can also request to utilise their videos or images on your company's online platforms – think websites and social media pages. So, when audiences come across your other sites, they can glean insight into the partnership you have with an influencer, which automatically adds to your credibility.
Ways e-commerce stores are using influencer marketing: #3. Through positive online testimonials
The importance of testimonials cannot be overstated. According to research, 72 per cent of consumers have stated that rave reviews and testimonials on a company's website foster trust. They are more likely to want to engage with businesses with such eminence. Reputation is everything in the business realm, and customers will gravitate towards brands boasting hundreds of positive reviews, especially one that has earned high praises from a trustworthy ambassador.
Moreover, glowing testimonials written by influencers are constructive because they provide a human-interest angle that enables consumers to relate to, connect with, and understand the products and services presented to them. As such, when a trusted content creator shares their honest feedback about your brand with their followers, it is immediately perceived as a genuine review – after all, sharing their frank opinions on products is part of an influencer's job scope.
Hence, collaborating with influencers wins you the trust of their audiences. In the long run, this is instrumental in helping your brand to develop an army of loyal brand advocates. This will further enhance your brand awareness and generate more revenue.
Ways e-commerce stores are using influencer marketing: #4. Via redemption of online promo codes
One of the popular methods that brands utilise to cultivate a stronger influencer collaboration is through discount codes. Many companies create exclusive promotion codes for their content creators to share with their followers. Consumers are drawn to exclusivity and promotions, so discount links are often the best strategy to motivate these individuals to take the leap and experience what your brand has to offer.
Not only do these special coupons incentivise social media users to check out your website, but it also allows you to track your influencer performance and gain the vital information needed for you to execute your next marketing campaign flawlessly.
Furthermore, you can know whether your chosen influencer is reaching the specific audience you have in mind and whether your partnership is steering your business to excellent prospects.
Conclusion
A good influencer marketing strategy can generate tons of business revenue when executed well. Aside from searching for the right content creator who embodies your brand's values and personality, you also must ensure that they create suitable content that can promote your brand awareness.
So if you are in the e-commerce industry, what are you waiting for? Partnering with a social influencer may just be the step your business needs to achieve greater heights. If your mind is made up, let Kobe Global Technologies assist you with your search. Our influencer marketing agency strives to find the best solution to your marketing needs by pairing you with the most suitable influencer to help you spread your brand messaging to the right audience.