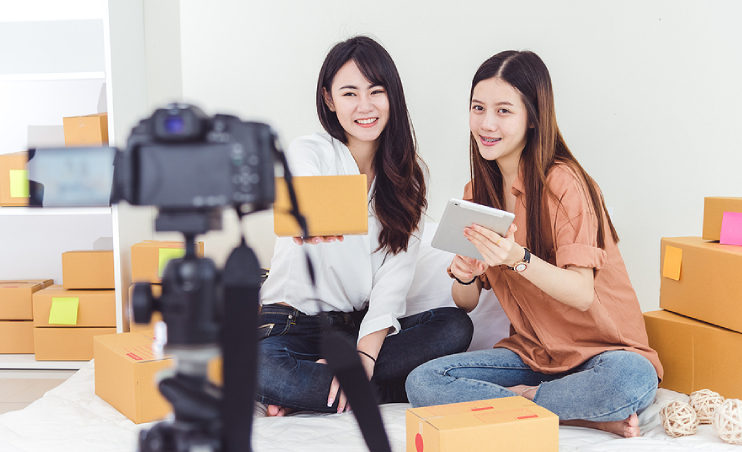 It is 2021, and there are hundreds, if not thousands, of businesses offering the same products and services as you. Under this circumstance, it can be a challenge for you to differentiate yourself from your competitors. After all, if you can't stand out from the crowd, you will not attract customers to patronise your products.
However, just because your product is not unique does not mean there isn't a way for you to catch the attention of your target audience. Let us share several clever and innovative marketing ideas you can adopt so that you can draw traffic to your brand.
Creative marketing ideas to boost your small business #1: Hold contests and giveaways
Nothing gets people more excited than free giveaways. You can generate massive engagement by getting your followers to participate in your giveaway contests. You will have to ensure the prizes are attractive enough to convince consumers to participate.
This is also a great way to boost your follower count. You can consider implementing several criteria, such as asking participants to follow your social media page, share your post, and tag a friend in their post, which in turn helps to drive traffic to your page. The amount of exposure you gain can help to grow your brand.
Creative marketing ideas to boost your small business #2: Partner with an influencer
Influencer marketing is one of the fastest-growing and most effective marketing strategies out there. As such, it makes sense for businesses looking to grow their profile to tap on such proven methods to build their brand awareness. In fact, there are various benefits for smaller firms to adopt influencer marketing.
In an era where consumers are becoming more media-savvy, they are beginning to reject ads designed to sell them a product. Instead, they prefer content that relates to them. And this is what influencers can provide. By working with the right influencer that aligns with your company's values, you can market your products directly to consumers who are more receptive to what you have to offer.
Creative marketing ideas to boost your small business #3: Give exclusive offers to your followers
Everyone loves being treated like they are special, and your customers are no different. One way you can make your customers feel like royalty is by showering them with exclusive offers.
Perhaps your company is planning to launch a new product, but there is limited stock. In that case, you might want to consider offering it to your loyal customers first. This strategy will entice them to keep coming back for more. Furthermore, it helps to build good word-of-mouth, which is another positive for your brand.
Creative marketing ideas to boost your small business #4: Be active on trends and special occasions
One of the sure-fire ways to guarantee your brand is trending on social media is to actively adopt the latest trends and retrofit them to suit your brand's style. Naturally, there are pros and cons to such a strategy.
If your brand image does not fit the latest viral sensation, it can create a tonal disconnect, leaving your current followers perplexed with your marketing strategy. Conversely, if the content is a hit, you might be looking at an unprecedented engagement rate for your brand.
Additionally, capitalising on special occasions, such as Singles Day (11.11) or Christmas, by offering promotions is another excellent way to draw attention to what you have to offer.
Conclusion
There is a reason many companies dedicate significant budgets to their marketing efforts. In an increasingly crowded business landscape, having an innovative marketing plan can give you the edge over your competitors, allowing you to better communicate with your target market and help your business grow in the long run.
If you are running a small business and looking to grow your audience and market quickly, we can help you with that! As, an established social media influencer marketing agency, our team at Kobe Global Technology can pair you with the right influencers to produce trendy and eye-catching content that will help you grow your business. With the right ideas, your brand will blossom in no time.