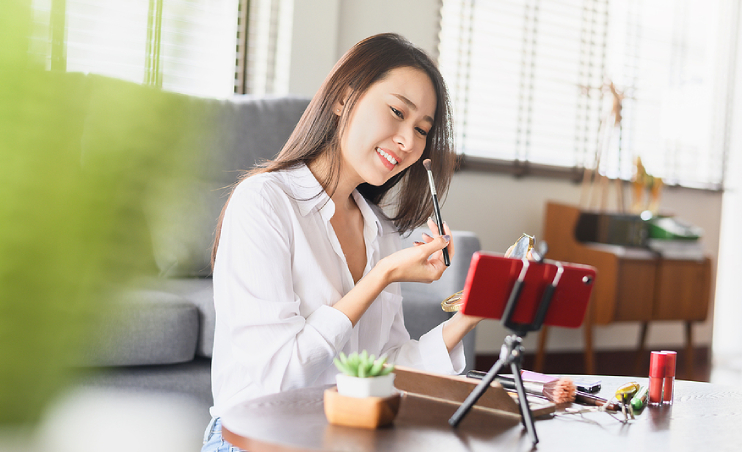 If you have just embarked on a new business venture, chances are, you probably have limited funds and resources to market your brand. As a smart entrepreneur, relying on the power of social media and influencers to connect with potential clients and consumers is essential in making your brand known.
In today's digital marketplace, influencer marketing is the fastest-growing, most cost-effective customer marketing acquisition tactic out there. Most budding local start-ups choose to engage social influencers in Singapore to build their brand awareness and enhance their advertising performance.
This is because influencers know their niche, content, and audience, making their recommendations genuine and trustworthy. Furthermore, these individuals have amassed a loyal following that actively interacts with their posts. These creators also churn out content targeted towards a particular market, perfect for small businesses aiming to reach a specific audience.
By working with an influencer with an audience demographic aligned with your brand values, you can directly promote your services or products to consumers who are pre-disposed to what you have to offer. Let us share some key reasons why influencer marketing can significantly benefit your business.
Reasons why influencer marketing benefits small businesses: #1. Builds social proof
Social proof is a phenomenon where consumers make purchase decisions based on the opinion of others. By employing influencers to market your brand on their page and share honest reviews on your products, you can effectively build social proof for your business. This is because these creators have already garnered a following within a specific niche, and their followers trust them with their recommendations.
These days, shoppers are also savvier about their online purchases, and they look for more than just attractive product prices. Consumers are looking for indicators of a stellar customer experience which are best reflected through social proof that they come across online.
When their favourite influencers leave positive online endorsements of your brand offerings, it spurs them to check out your site. This results in new customers for your business.
Reasons why influencer marketing benefits small businesses: #2. Flexible and affordable
When choosing the right influencers to promote your brand, you will want to consider certain factors, such as the expenses needed to engage a personality, as well as the engagement rates. As such, small businesses often enlist the help of micro-influencers.
A study has shown that businesses reap better results when working with micro-influencers. This is because these people want to grow and are focused on pushing out quality content to gain followers, so they put in more effort to boost your brand's online presence.
Though micro-influencers have smaller audiences, they have a much stronger, active community compared to celebrity influencers. They connect with their followers frequently by communicating with them via comments or direct messages, building trust with their fans. Employing their service is affordable, and these individuals are also open to new ideas and creative promotions. This means better marketing opportunities, such as live stream product broadcasts and in-person events.
Reasons why influencer marketing benefits small businesses: #3. Generates high-quality leads
Influencers are great at reaching out and connecting with different consumers. Depending on their core content, you should choose a social influencer that covers the same topics and appeals to the exact audience demographic as your brand does.
For instance, if you want to market your new gardening supplies, you should pick a creator that generates gardening-related content.
Since the influencer that you choose to work with already has strong relevance to your brand, you can now present your business to the exact audience you wish to target. This is beneficial for small businesses as you save the time and resources needed to connect with a particular group and generate high-quality leads effectively.
Reasons why influencer marketing benefits small businesses: #4. Cuts through the noise from browser ads
Typical digital marketing ads are disruptive and annoying, which is why most users choose to block ads on their devices. While ad blockers help online consumers to browse through social platforms efficiently, this is detrimental for advertisers. Even if customers are interested in your products, they may never come across your ad as their blocker kicked it out of sight.
However, choosing an influencer to market your brand on social platforms cuts through the noise and inefficiency of digital ads. Not only will their endorsement be a fuss-free user experience devoid of errant ads, but it is also a great way to increase your site traffic and promote brand awareness. After all, there are over 3 billion people on social media, and you need these creators to spread the word about your business to a broader audience.
Conclusion
The current digital landscape is an ideal ground for both influencers and small businesses to mutually benefit. Not only will influencers cultivate their online presence within the community, but brands can also gain the trust and engagement of their relevant audiences.
Connect with your target audience and set yourself apart from your competitors by seeking assistance from an influencer marketing agency! At Kobe Global Technologies, we are a renowned influencer marketing platform that aims to empower small businesses and content creators alike. With our help, rest assured that you will see results, and your business will soon thrive.