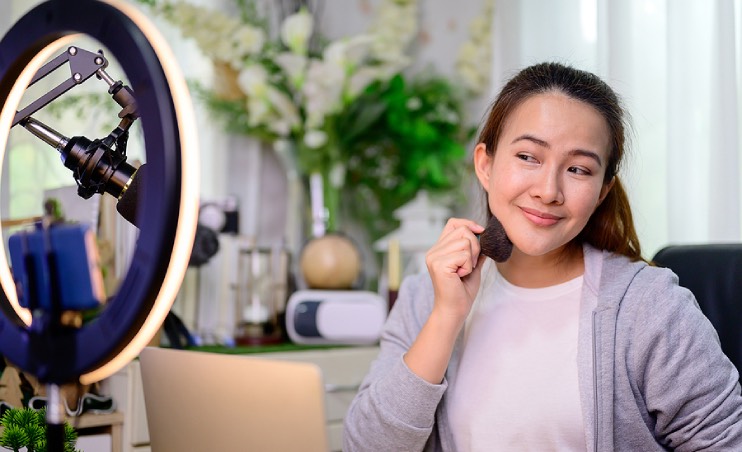 There is no denying the impact that influencer marketing has had on the marketing industry. The digital age of marketing has truly changed consumers' perspectives on how a brand's image is perceived. While celebrity endorsements still hold sway, more and more Singaporeans prefer to trust their favourite influencer's opinions when purchasing a product.
Due to the more intimate nature of social media platforms, such as TikTok and Instagram, these influencers can connect directly with their audiences. This connection makes their relationship with the public more personal, allowing their opinions to hold greater sway among their followers. Their followers trust their views, akin to how you would trust a product if your friend and relatives recommended it over a stranger. This personal connection with the public is why numerous companies are adopting influencer marketing strategies to promote their brands.
However, with multiple contents competing for everyone's attention span, even the most engaging posts have a limited lifespan. Studies have shown that a typical Instagram post is only relevant for around 48 hours, an Instagram story only last 24 hours, and Facebook post engagement diminishes after just 5 hours. Therefore, it is now more important than ever to complement your creator's content with paid ads if you want your brand to stand out from the crowd. Allow us to share three tips to help you put this strategy into practice.
Why mix paid ads with influencer marketing?
After dedicating your business's marketing budget to hire an influencer, you may be wondering why you should spend additional resources on advertisements. Let us shed some light on the matter and explore why this is a good idea.
Firstly, by combining these two elements, your company can leverage the targeting power of ads to amplify your creator's content, allowing you to capitalise on your influencer's trust and validation to drive sales for a longer period of time. This is because paid media allows companies to reach an even wider audience through strategic ad placement and retargeting of ads, thereby increasing the content's visibility compared to the initial one-off post.
Secondly, you can track your marketing campaign's performance, allowing you to gauge its success by analysing your ads' click-through rates and sales generated through the ads that utilise your influencer's content.
Tips to maximise your influencer impact with paid ads
Tip #1. Integrating the ads as part of your influencer campaigns
The main aim of running paid ads alongside your influencer marketing campaign is to capitalise on your influencer's organic engagement to generate a more significant reach. Adopting this hybrid approach allows you to amplify your brand message by giving your target audience multiple opportunities to interact with the content.
This method is especially suited for a new product launch campaign as you can work closely with your chosen influencer to hype up and generate excitement around the launch before driving the message home using advertisements with a clear call to action to encourage the audience to click on the ad and purchase the product.
Tip #2. Be smart with who you target
Knowing your target audience is paramount to launching a successful ad campaign. This logic holds true even before influencer marketing was a big component of the marketing industry, and it is still relevant today. Moreover, with the utilisation of big data, it is now easier than ever to create a marketing campaign that targets the right audience at the right time.
This is also why pairing your influencer content with paid ads is beneficial. Now that you can track your marketing campaign's performance by measuring the click-throughs and conversion rates, you possess the pertinent information that can help you refine your content strategy to ensure it is relevant. You also better understand the audience that engages with your content, so you can further tweak future posts to cater to this crowd to maximise sales.
Tip #3. Utilise influencer content for whitelisted ads
Influencer-generated content (IGC) need not be a one-off social media post. IGCs are generally well-received among the public as they embody the influencer's personal style, making them more personable and relatable. Therefore, you should consider repurposing the content as part of an ongoing paid media strategy to generate more significant results.
You can do this by whitelisting your influencers, thereby giving your company access and permission to promote your ads through the influencers' social media profiles. Doing so can provide your organisation with several benefits, such as:
Personalising the content to maximise conversions
Adjust the target audience so the content will be seen by your desired group.
Promote the content so that it reaches a larger audience and has greater longevity, thereby increasing impressions and the chances for conversion.
The influencers will be featured in the content, so the ads will be instantly familiar to their followers.
Conclusion
The digital marketing landscape will only become more competitive as more companies begin to adopt various social media strategies to promote their products. Therefore, companies need to start relying on an X-Factor to ensure their brand stands out from the crowd. Influencers bring that to the table, but businesses can further enhance their campaign by incorporating paid ads into their influencer marketing strategies.
If your business needs help choosing the right influencer to pair with your targeted ad campaign, you should consider engaging the services of an influencer marketing agency. At Kobe Global Technologies, our platform utilises AI-driven technology to pair your brand with the right influencer to ensure you reach your intended target audiences. Do not hesitate to reach out to us today and allow our team to assist you with your marketing needs!