Social media has been said to be a double edged sword. There are both good and bad sides to it.
Today, we will be touching on the positive impacts on social media. Social media has provided a platform for positive messages to be spread. In recent years, social media has increased awareness about sustainability movements.
We are sure you have heard about things like zero waste or going straw free on social media. Today we will look at some of the top eco-friendly influencers that have been contributing actively in spreading the message of sustainability.
Eco-friendly influencers: #1. Jasmine Tuan

Firstly on our list of top eco-friendly influencers, we have Jasmine Tuan (@jsmntuan). You might know her for having a unique sense of fashion, clearly depicted in her Instagram postings.
However, she is also very involved in the advocacy of a zero waste lifestyle. In an interview with Female Magazine, Tuan has stated that she has stopped shopping for new fashion items. She has the end goal in mind to fit her wardrobe into a 7kg duffel bag. To add on, she also brings reusables such as reusable straws, containers and cutlery.
Her work in the zero waste movement goes beyond social media. In 2017, Jasmine helped organised the very first Zero Waste festival in Kuala Lumpur, where she's been based since 2015.
Eco-friendly influencers: #2. Inch Chua

Secondly, we have Inch Chua (@thisisinch) who is both a singer and a songwriter. However, we will not be talking about her profession today. Instead the focus is on her advocacy on climate change.
Just last year, Inch was part of an expedition that travelled to Antarctica. The expedition was organised by 2041, an organisation that has the goal of sustainability at its core.
Inch has documented her experience into a show called No Man's Land. According to Inch, the goal of the show is to engage 'a largely disenchanted crowd on environmental issues'.
Climate change might be closely related to the sciences. However, Inch has showed us how the arts plays an important role in the issue by helping to raise awareness.
Eco-friendly influencers: #3. Liv Lo

Thirdly we have Liv Lo (@livlogolding), who is a TV presenter, fitness model and yoga instructor. On top of all of that, she is also an eco-advocate.
She was part of a team of ambassadors for Green Is The New Black, Singapore's first Conscious Festival in 2016.
In 2018, Liv also started a petition on World Environment Day to urge Dr Amy Khor (Senior Minister of State for the Environment and Water Resources) to implement a levy on plastic bag consumption.
As of today, there are more than 70,000 signatories. Liv has certainly showed how influence can be used for a good cause.
It is thanks to advocates like her that the issue of plastic bags are being brought to light. Today, we now have large supermarkets like Fairprice that have implemented a charge on plastic bags.
Eco-friendly influencers: #4. Secondsguru

Next up on the list of eco-friendly influencers, we have the blog, secondsguru (@secondsguru). The blog seeks to promote environmental education and awareness.
Founders of the blog are Anuja Byotra Aggarwal and Lara Rath. They are expats that have created the blog to help others find simple ways to live an eco-friendly lifestyle.
The blog consists of informative articles and even information about the latest workshops sustainability enthusiasts can sign up for. You can also check out their Instagram to learn more about the activities organised by them.
To add on, secondsguru has also promoted sustainability in an enjoyable way. They have dedicated a section to kids with a list of fun DIY projects for children.
Eco-friendly influencers: #5. Gaia Discovery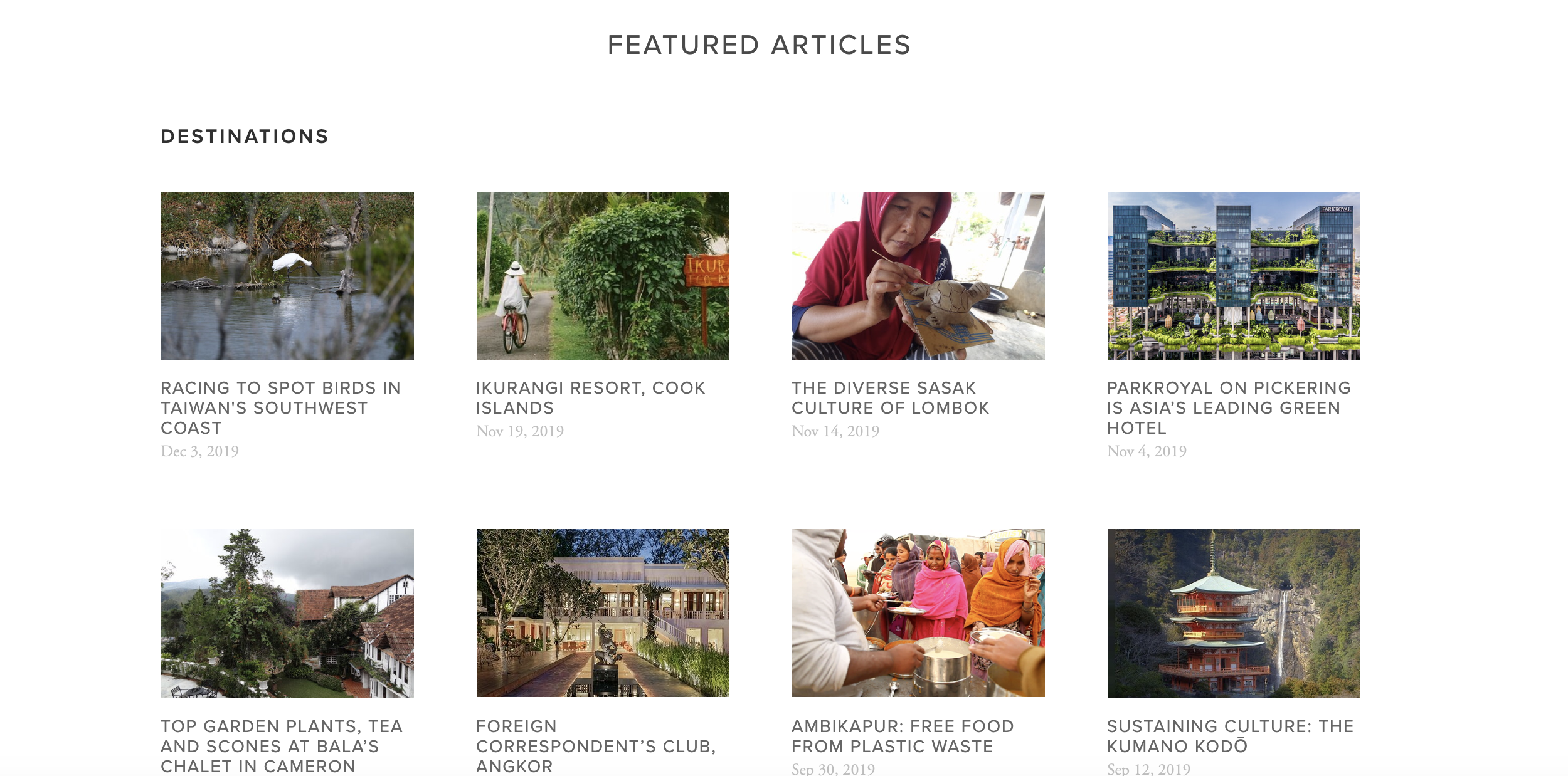 Next up, we have Gaia Discovery which focuses on a specific area of sustainability — tourism.
Its founder, Mallika Naguran started the blog to promote living and travelling sustainably. If you scroll through the blog, you will be provided with all the information needed to travel with sustainably in mind. From eco-friendly holiday destinations to sustainability conventions these information can be easily gathered thanks to Gaia Discovery.
Eco-friendly influencers: #6. Studio Mu Yu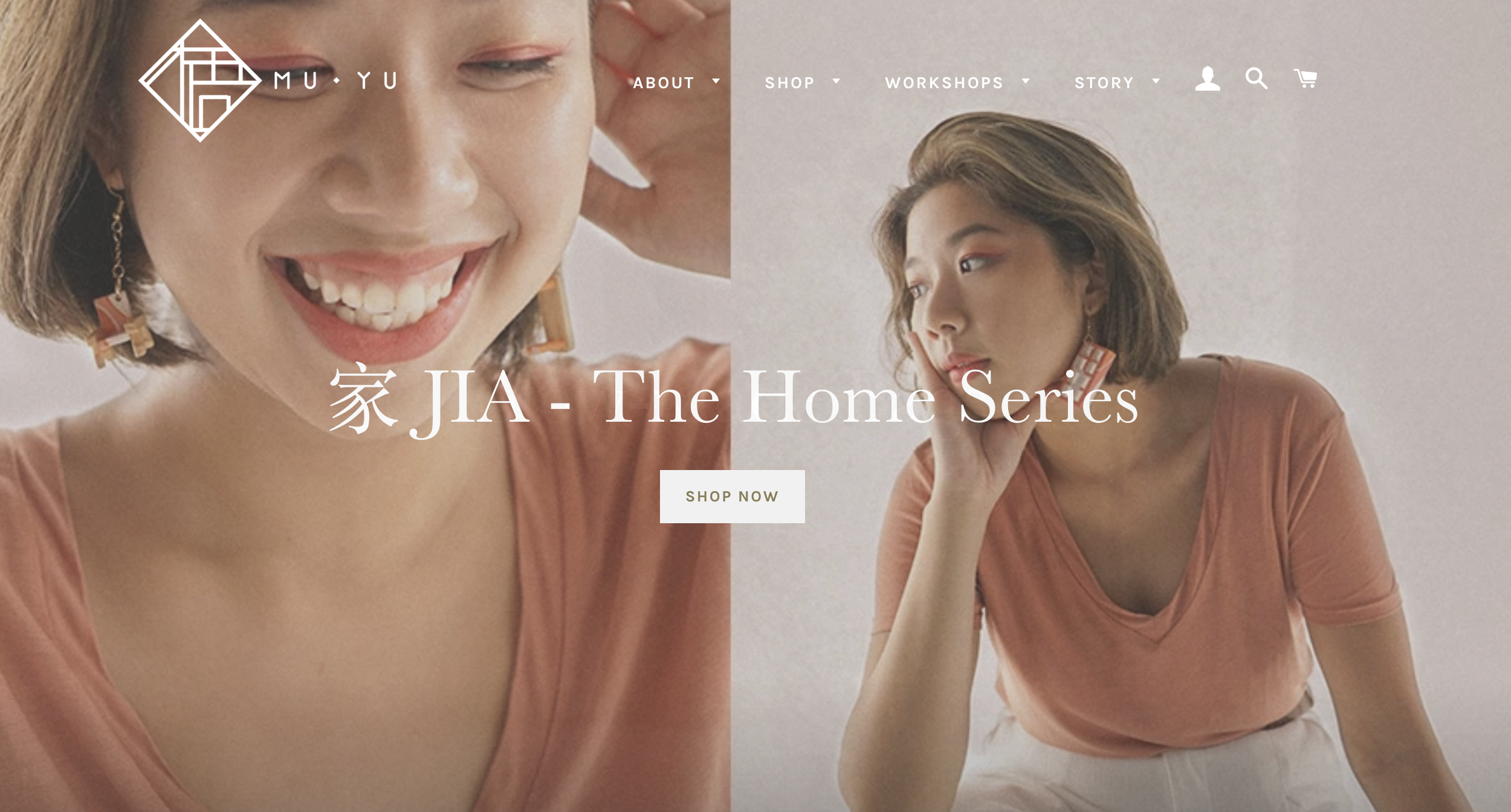 Unlike the other top eco-friendly influencers, Studio Mu Yu is actually a business organisation that sells earrings and bags.
However, what makes it different is that these items are made from discarded wood, to reduce the waste in production processes. Such business organisations are definitely great to inspire us about how we can reuse and recycle resources around us.
Eco-friendly influencers: #7. Charlotte Mei

Do you often find yourself looking at pictures of food on social media? If your answer is yes, Charlotte Mei is the influencer to follow.
What makes her even more interesting is that she also uses her social media platform to spread the message of sustainability. She has worked with the National Environment Agency in the food waste series as a host.
Eco-friendly influencers: #8. Ang Zyn Yee

You might have seen metal straws around or heard of Straw Free Singapore. However, do you know that this movement was started by a student who was 16 at that time?
At the young age of 16, founder of @strawfreesingapore, Ang Zyn Yee started mailing letters to F&B outlets, handwritten, to offer them the suggestion of going straw-free.
What might shock you is that these letters were all handwritten. She took the time to write them as she read that handwritten letters were more likely to be read.
Zyn Yee then moved on to create stickers that encouraged consumers to go straw free. After multiple rounds of rejection, her efforts finally paid off when 4Fingers decided to collaborate with her to customize stickers that encouraged consumers to go straw free.
Conclusion
In conclusion, sustainability would not have came this far without these top eco-friendly influencers. Although they have made significant progress, more can be done. Therefore, do check these top eco-friendly influencers out to see how you can play a part in helping the environment.
If you are interested in learning more about influencer marketing, do click here. There are also related articles that showcases some of the top influencers in each respective category.
*The respective pictures in this article do not belong to Kobe Global Technologies*
Sources
Femalemag.com.sg, lifestyle/meet the 5 women in singapore championing sustainability through music films and festivals
Biohomecares, discover biohomekeeping, our top 7- favourite sustainable living blogs in singapore
Herworld, sustainability singapore eco fashion labels
Littlestepsasia.com, singapore articles learn eco warriors rock singapore
Mothership.sg, 2018/09/nyc youth conversation environment