In the past, we would scour through magazines for our favourite fashion looks. Today, we are no longer limited to the option of fashion magazines thanks to Social Media. We now have an unlimited range of outfit inspiration we can look at with a simple scroll on our phones. Therefore, we have chosen some fashion influencers that might interest when you surf the net.
Singapore fashion influencers: #1. Yoyo Cao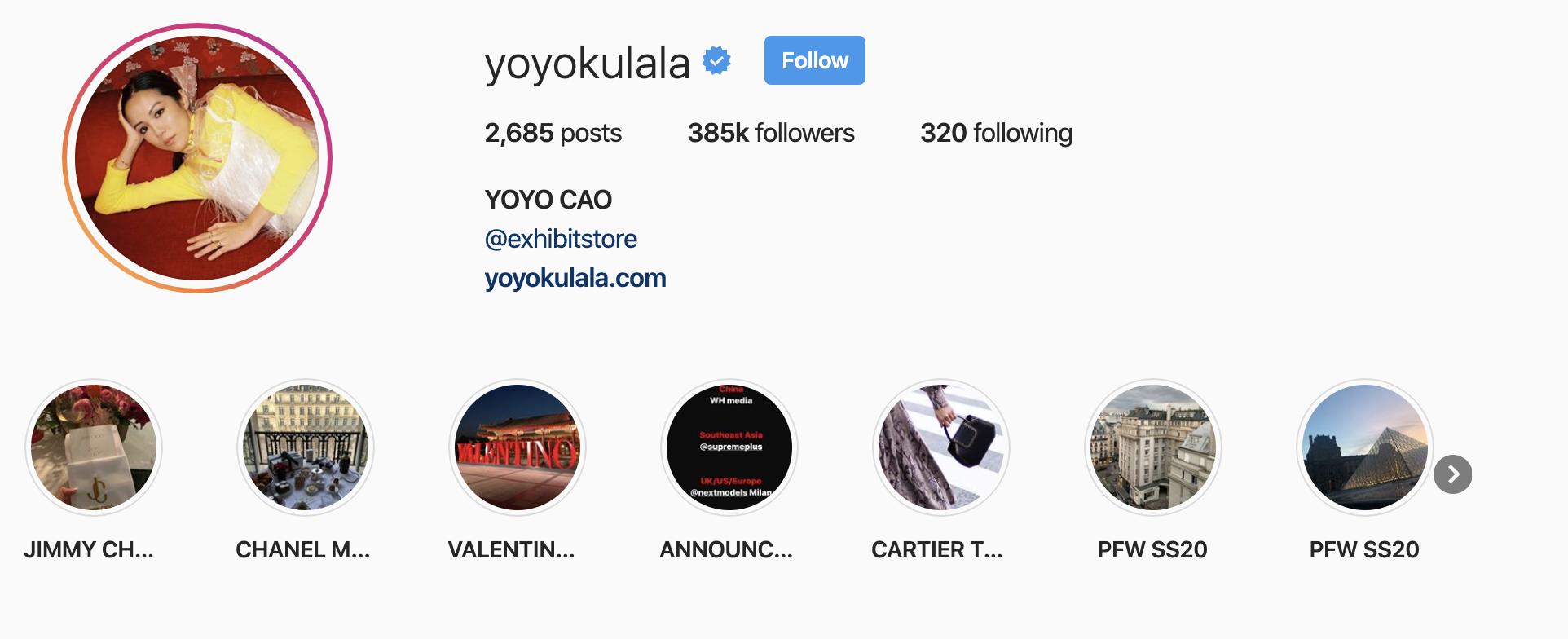 Firstly, we have Yoyo Cao (@yoyokulala), who is very well known in the fashion industry, be it locally or internationally. Currently, her Instagram has 385K followers, which makes her one of the most followed fashion influencers in Singapore.
Yoya is best known for having impeccable taste in fashion. She is not afraid to pair her outfits with unique jewellery. From street fashion to luxurious looks, Yoya is capable of coming out with all kinds of outfits.
Her popularity has also reached mainstream media. Many magazines such as 8 days, Nylon and Elle have featured her on their front covers. She has also been awarded several awards for her contribution to the fashion industry. For instance, the New York Times awarded her the 'The Golden Peacock' Award in 2015 and 2017.
To add on, Yoyo has also worked with many big brands throughout the years. Amongst them include In 2015, L'Officiel, Bulgari, Mont Blanc, Tiffany & Co and many more.
Singapore fashion influencers: #2. Rachel Lim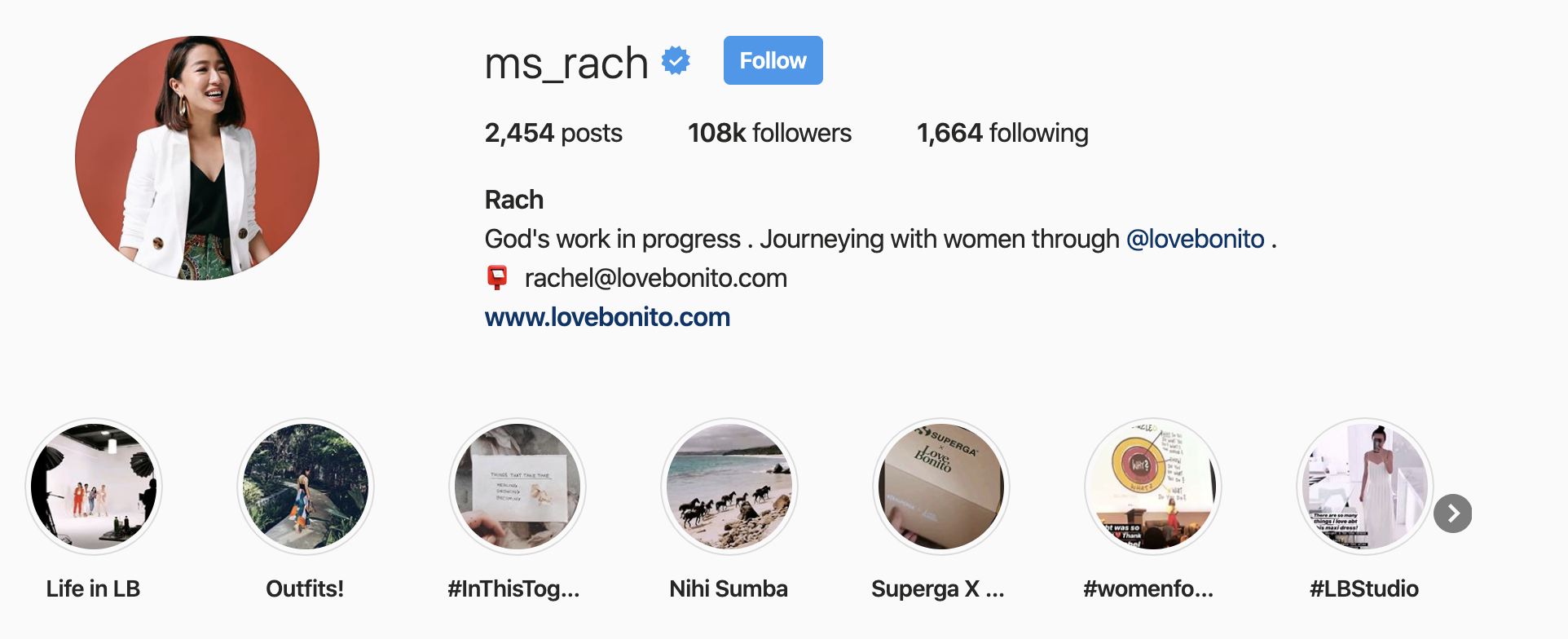 Secondly, we have Rachel Lim (@ms_rach), who is one of three girls who founded local blog shop, Love Bonito.
In fact, when Rachel started the blog shop (which was initially called BonitoChico), she was only 19. Today, her blog shop has expanded not only beyond e-commerce (it has several physical stores in Singapore) but has also expanded beyond Singapore. What used to be an online-only blog shop now sells in Malaysia, Indonesia, Cambodia and Hong Kong.
With the success of her blog shop, she has made it into the Forbes '30 under 30' Asia list. Do check out her Instagram to see her in some of the latest outfits from Love Bonito!
Singapore fashion influencers: #3. Velda Tan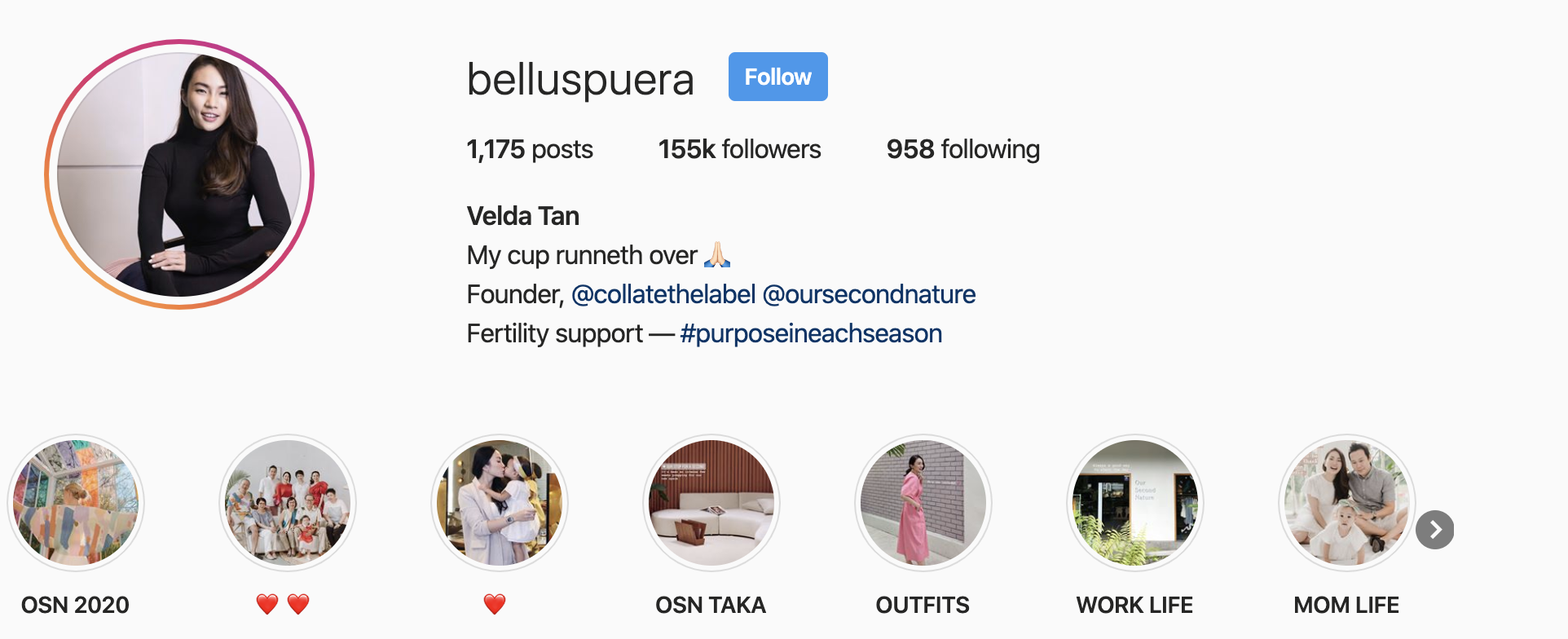 Thirdly, we have another Love Bonito sister, Velda Tan (@belluspuera) who is also the founder of Love Bonito.
Although Velda has now left the company, she has formed her own label Collate the Label and continues to be a successful entrepreneur in the fashion industry. Apart from her business, Velda is also a mother to her adorable 2-year-old.
She is often seen on her Instagram in matching outfits with her daughter. From classy dresses to girly headbands, her little one can be found on social media in adorable outfits. Therefore, do check out her Instagram if you are interested in children wear.
Singapore fashion influencers: #4. Nicole Wong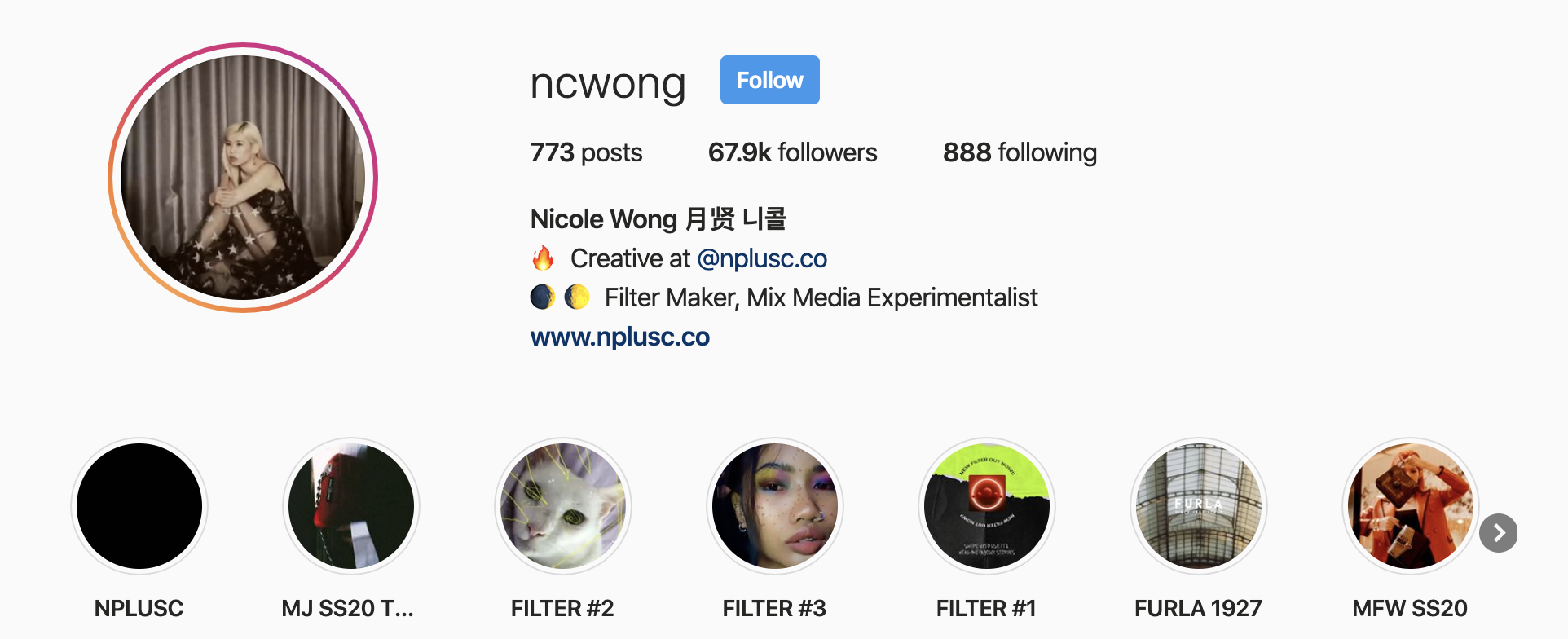 Fourthly, we have Nicole Wong (@ncwong) who is another local fashion influencer. Nicole's effortless style has made quite the headlines on social media.
She has graced the pages of CLEO magazine several times. Just last February she appeared on the magazine for an interview. She also often posts her looks on Instagram. Whether it is monochromatic looks, earthy tones or interesting cuts, she pulls it off easily.
Apart from being a fashion influencer, she has experience with photography, graphic design and event marketing. This perhaps explains the distinctive shots she displays on her Social Media accounts.
Singapore fashion influencers: #5. Daniel Boey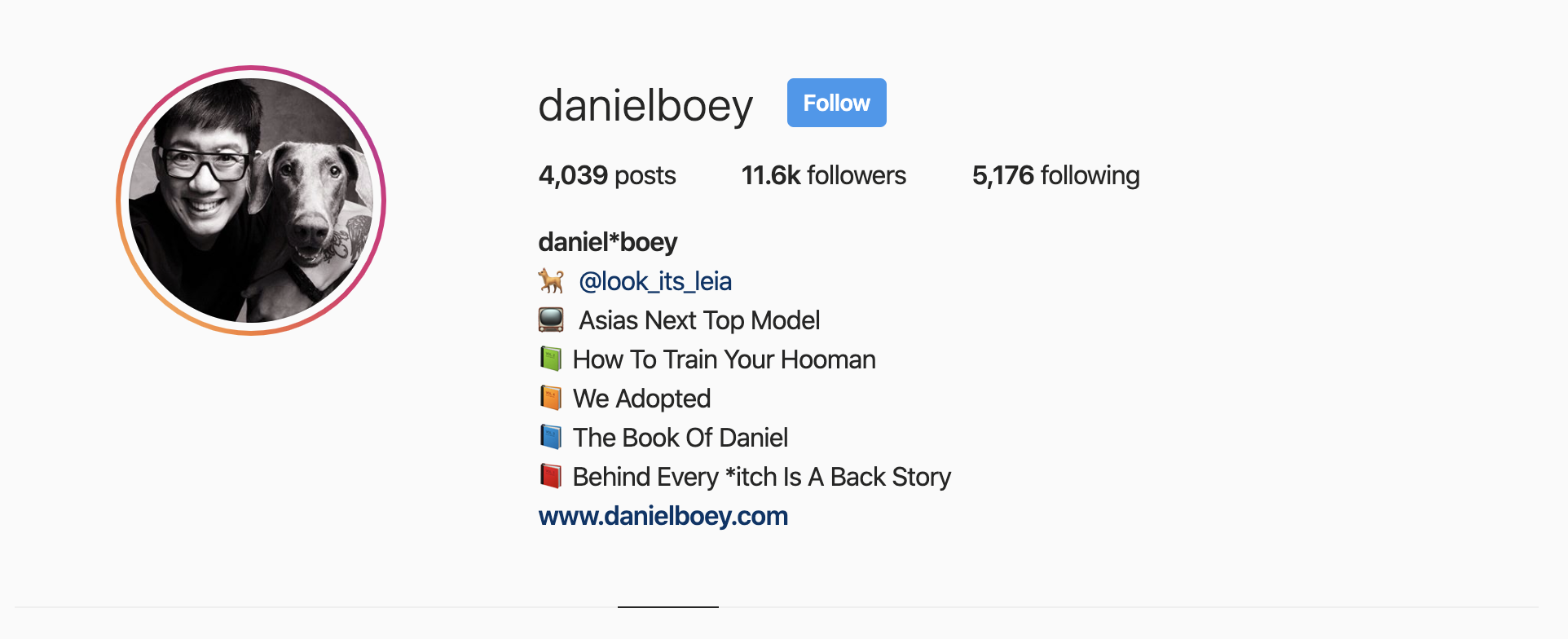 Moving on, we have Daniel Boey (@danielboey), who is no stranger to the local fashion scene. Not only is he a fashion consultant, but he is also a producer as well as a judge for the TV show, Asia's Next Top Model.
You might be surprised that despite his widespread fame, he is not a fashion designer. However, he has made significant contributions to the fashion industry. He often champions for recognition of Singaporean designers and models. To add on, he has also worked with fashion designers from all over the world. Amongst them include Vivienne Westwood, Christian Dior and Louis Vuitton.
To add on, Channel News Asia even did a write up about his contributions to the local fashion industry.
#6. Ashley Bei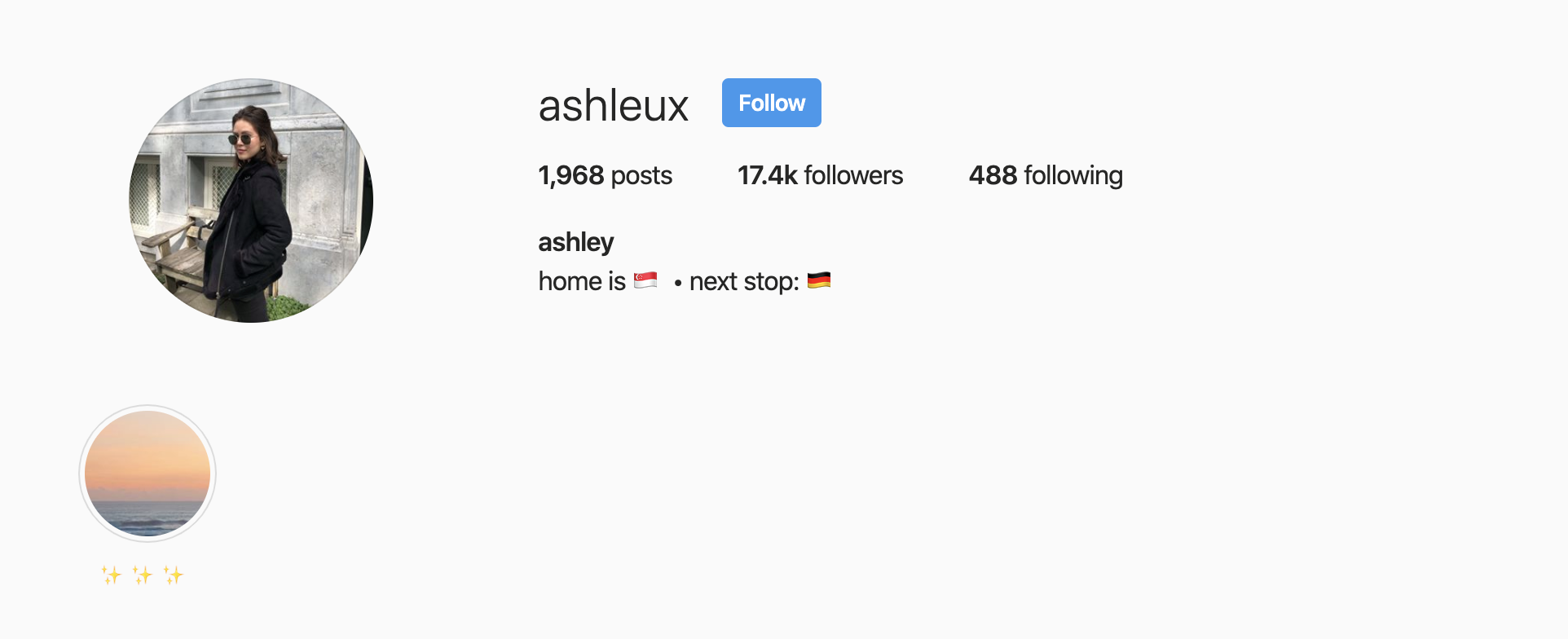 Next up, we have Ashley Bei (@ashleux) who is another fashion influencer known for her chic looks.
A quick scroll on her Instagram would reveal simple yet great looking outfits. With her monochromatic looks and simple cardigans, Ashley manages to dress up her outfit with simple pieces.
Her Instagram is certainly a must-see for those of you that enjoy these effortless looks. Besides, there is an additional benefit of her outfits being less challenging to recreate! Therefore, if you want her effortlessly chic looks do check out her Social Media accounts.
Singapore fashion influencers: #7. Andrea Chong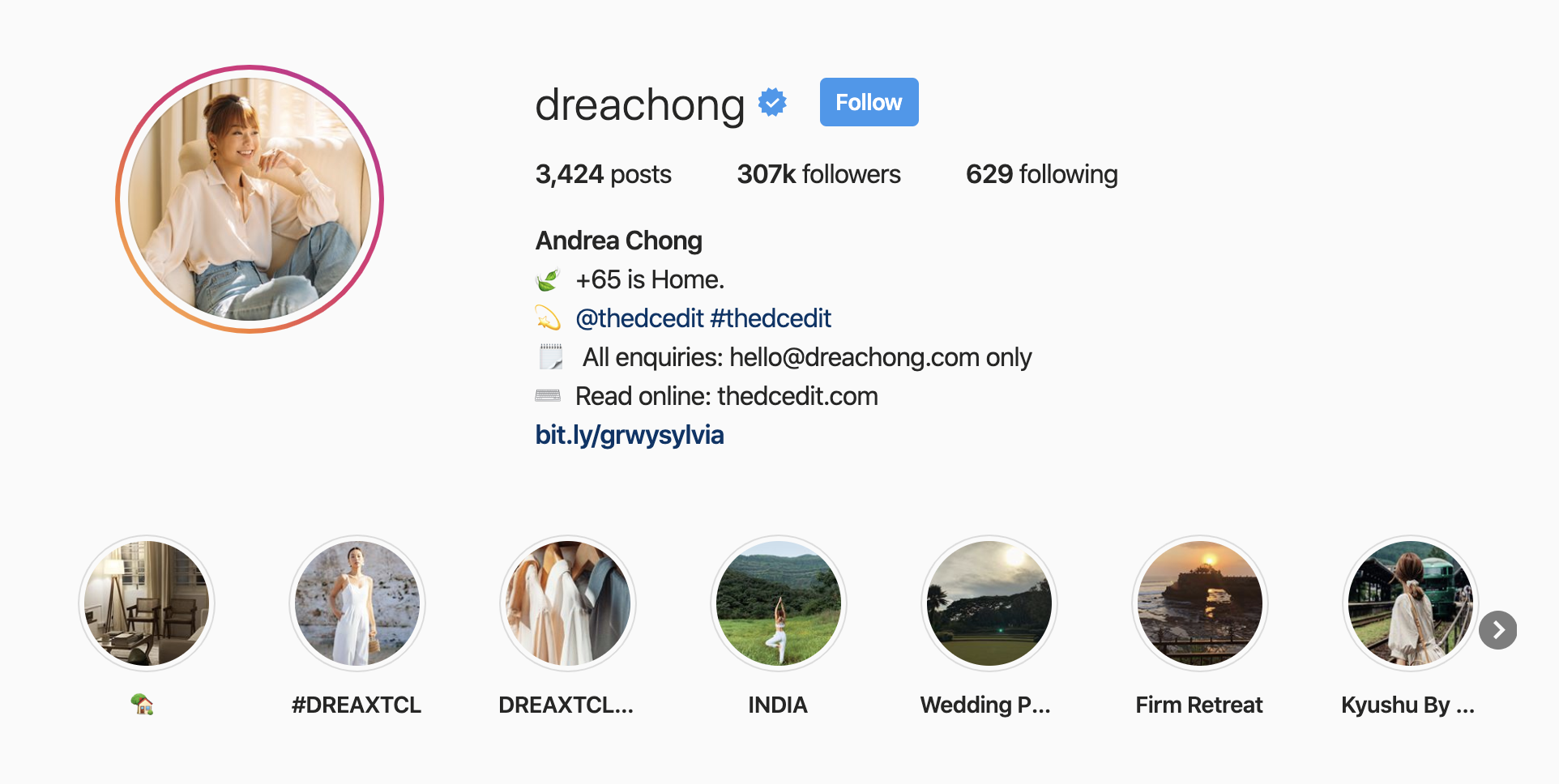 Our next fashion influencer is Andrea Chong (@dreachong), who has achieved remarkable levels of fame both online and offline.
She is a blogger, Instagrammer as well as a YouTuber who specialises in lifestyle and fashion. She also has experience working with several brands such as Superga.
If you are interested in how office wear can be fashionable and comfortable, do check out Andrea's Instagram where she is often seen in formal get-ups that are at the same time wearable for casual occasions.
Singapore fashion influencers: #8. Olivia Eleazar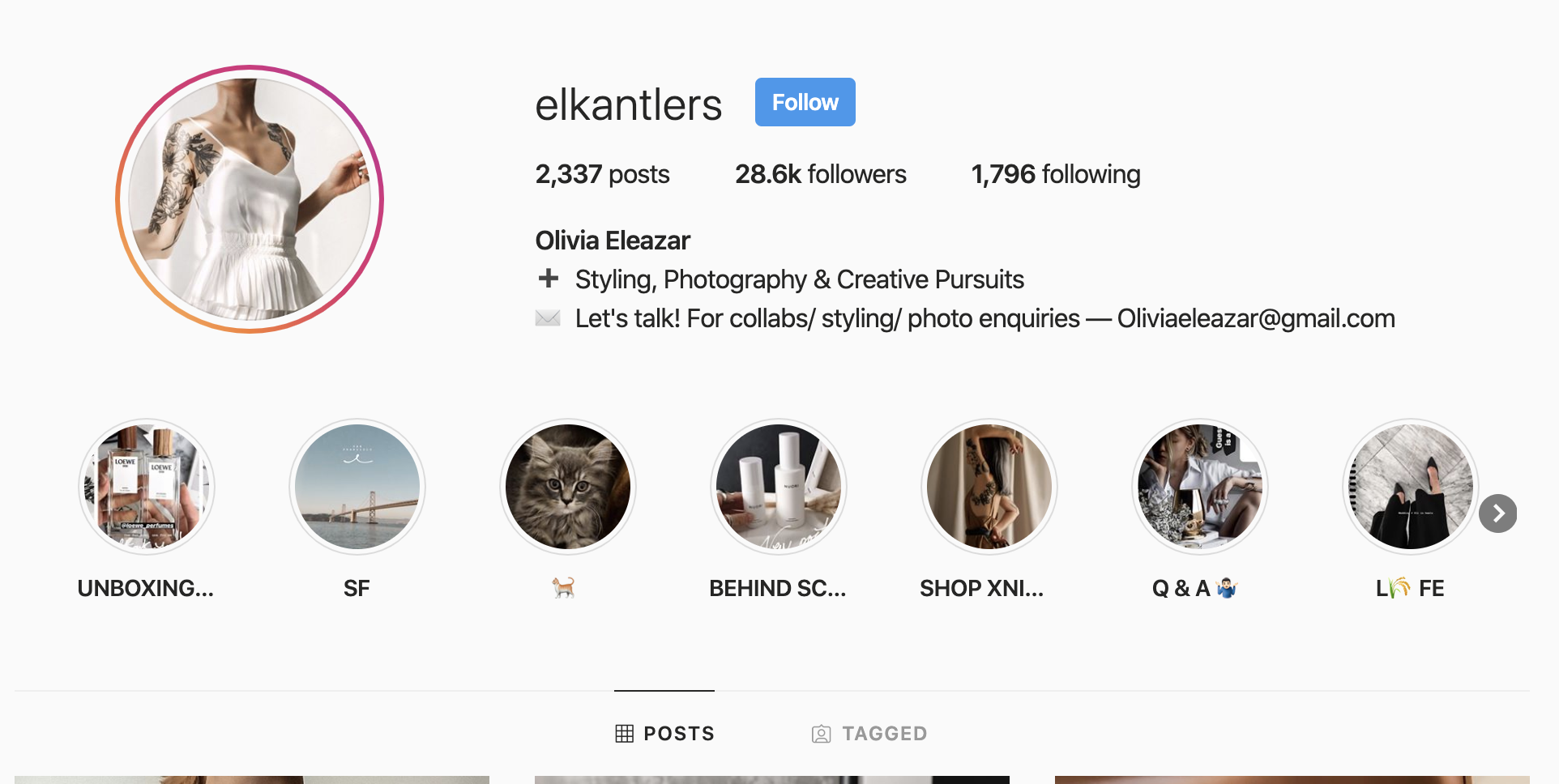 Lastly, we have Olivia Eleazar (@elkantlers), who is 26-year-old fashion influencer as well as a visual designer.
To add on to her list of responsibilities, she is the creative director of popular body jewellery label Ask & Embla and a freelance stylist and photographer.
A quick scroll on her Instagram would reveal that her account is a rather unique one. She does not appear in many of her photos. The unique way in which she creates her content and presents them on Social Media has allowed to gain fame online. Her full black outfits along with the edgy accessories really help to accentuate the style she is going for.
Conclusion
To sum it all up, beauty is in the eye of the beholder. Therefore, by the same logic, fashion is subjective. This is perhaps what makes it interesting, the ability for a different interpretation when it comes to fashion. We hope that these 8 fashion influencers provide a good variety for your social media fashion inspiration.
If you are interested in learning more about influencer marketing, do click here. There are also related articles which showcase some of the top influencers in each respective category.
*The respective pictures in this article do not belong to Kobe Global Technologies*
Sources
Womensweekly, style-inspiration-local-fashion-influencers
Femalemag, fashion/meet-singapores-anonymous-style-influencers
Tallypress, fun, 5-top-fashion-influencers-singapore-know
Cleo, fashion/nic-wong-interview
Channelnewsasia.com, on-the-record-daniel-boey-godfather-of-singapore-fashion-9178270