Instagram algorithm 2019 hiding your posts?
Instagram algorithm 2019 is no different from new instagram algorithm 2018 in the past. The instagram algorithm change 2018 is hard to …  Instagram is once again trying to reassure users that its algorithm isn't actively "hiding" posts from people. Instagram issued a rare rebuttal to a meme criticism of its algorithm. The viral meme claims that Instagram's algorithm surfaces posts to only 7 percent of an account's followers.
Instagram limiting the reach of your photos?
"We've noticed an uptick in posts about Instagram limiting the reach of your photos to 7% of your followers, and would love to clear this up," the company wrote on Twitter.
"What shows up first in your feed is determined by what posts and accounts you engage with the most, as well as other contributing factors such as the timeliness of posts, how often you use Instagram, how many people you follow, etc.
Is there any changes to your feed ranking?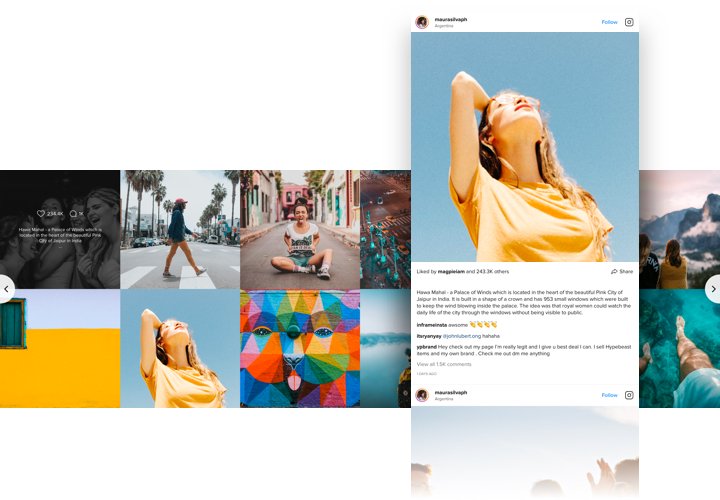 Instagram said that they did not made any recent changes to feed ranking. In addition, they will never hide posts from people followers. They say if you keep scrolling, you will see them all. Again, your feed is personalized to you and evolves over time based on how you use Instagram.
Is Instagram algorithm change 2018 a problem?
It's not the first time Instagram has publicly explained its algorithm in an effort to assuage users. The company has previously provided in-depth explanations about how its algorithmic feed works. For years, Instagram had repeatedly defended its decision about removing the chronological feed. The app even added a "you're all caught up" message in an effort to mitigate anxiety about "missing" posts.
In conclusion,
Hence, Instagram would have to constantly publicly reassure users about it's algorithm. The controversy about its feed still is a concern among many of its users.