Do you know that approximately 85% have expressed an intention to launch at least one influencer marketing campaign? This statistic should not come as a surprise. Look at the number of influencer collaborations you see on social media these days. It feels as though it is impossible to avoid looking at them.
While the number of influencer marketing campaigns have ballooned, not every campaign is equally successful. Therefore, we decided to curate the 7 best influencer marketing case studies that you can learn from.
Top Influencer marketing examples: #1. Circles Life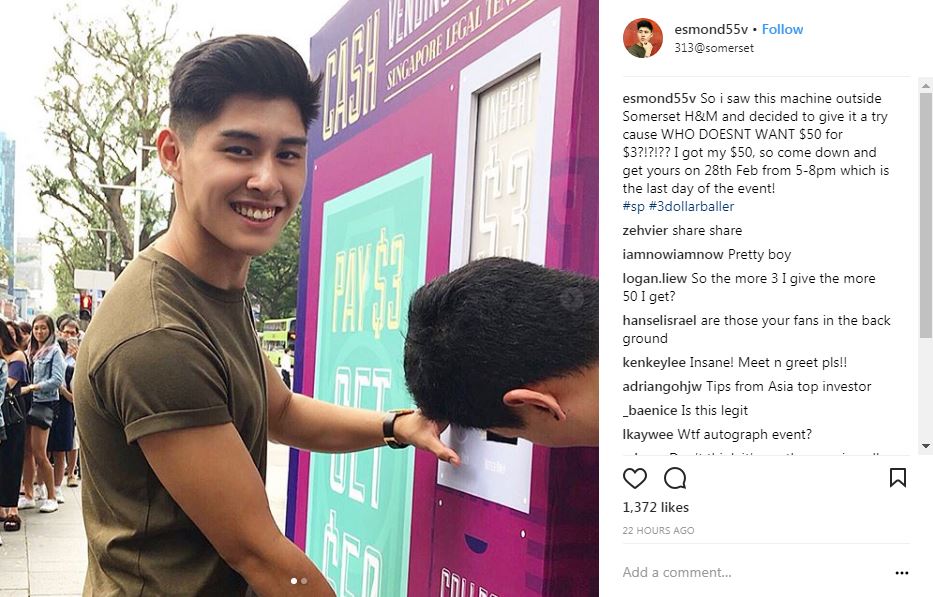 Firstly, we have Circles Life, an ideal example of combining the offline and the online. They are a telecommunications company that had engaged influencers to take part in their pop up event and to share it online.
The pop up event featured influencers participating in a cash vending machine that dispenses 50 dollars for every 3 dollar inserted. The message to be brought across is that the telco's deals is worth a lot more than what consumers pay for.
With the help of influencers promoting this event, the vending machine was a huge hit. Not only were there huge crowds, the event was also featured on various media sites (including the newspapers). The viral marketing achieved through influencers make this event one we should all learn from.
Key takeaway: Events are a great way to market your brand. However, to maximise the impact of such events, influencers are always a good option. Get the influencers to participate in the event itself to spark the interest of followers.
Top Influencer marketing examples: #2. Saturday Club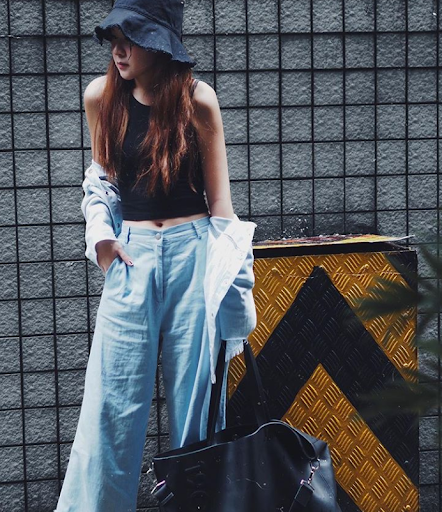 Secondly, we have Saturday Club. Saturday Club is a homegrown online fashion brand. What sets them apart from the numerous online apparel stores would be Saturday Club's influencer marketing campaign.
The campaign saw the brand collaborating with influencers to come up with content for Instagram, the social media platform.
To set Saturday Club apart from the other brands, the campaign sought to highlight the versatility Saturday Club pieces have to offer.
Subsequently, a group of female influencers were each photographed donning the brand's apparel in various events.
Key Takeaway: Yes, there may be many similar brands engaging in influencer marketing. However, a unique content angle can help set you apart from the others.
Top Influencer marketing examples: #3. Coca-Cola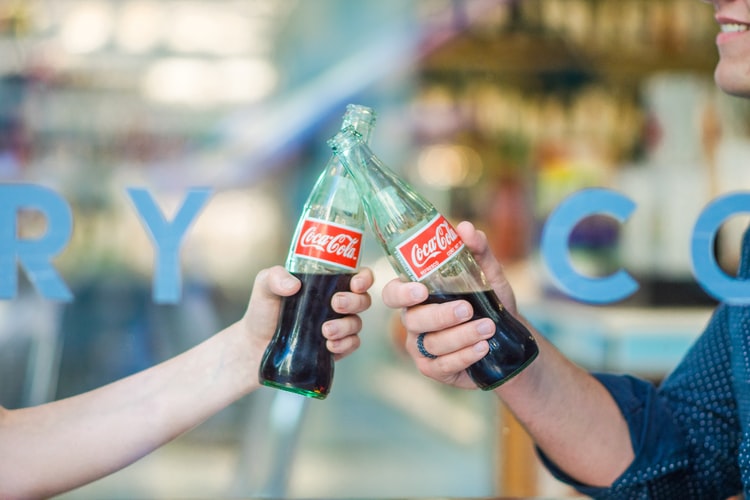 Thirdly, we have Coca-Cola. Coca-Cola is no stranger to influencer marketing. One of their most successful campaigns includes the That's Gold campaign done during the 2016 Olympic.
The campaign set out to capture memorable moments of the 2016 Olympics. A 2 minute long promotional video was made, involving influencers interacting with mascots in the 'Road To Rio Trip'.
Other memorable campaigns from the company include their #ThisOnesFor Instagram campaign. The brand collaborated with 14 Instagram influencers, among them were a good mix of micro and macro influencers.
The campaign was executed with a narrative. Getting these influencers to share who they will share a Coke with. This personalised form of influencer marketing was probably the reason behind the high engagement rates in the campaign. (over 8%)
Key Takeaway: You can tie your campaigns with major events that are relevant to your brand. To add on, also try to get a good mix of micro and macro influencers.
Top Influencer marketing examples: #4. Tiffany and Co
Fourthly, we have Tiffany and Co. The luxury jewelry brand collaborated with travel Instagrammer, Jack Morris to promote the company's sustainability efforts.
You might be wondering 'why are they not putting the emphasis on the jewelry itself?' Well, the brand's example teaches us that influencer marketing does not necessarily have to be direct marketing ⁠— where you talk about a product and expect consumers to purchase it.
Instead, the branding of Tiffany & Co as a sustainable brand suitable for millennial can be achieved through this form of marketing.
Key Takeaway: Influencer marketing is not only great for smaller brands, luxury brands can also benefit from working with influencers. The campaign was so successful that engagement rates hit as high as 8%.
Top Influencer marketing examples: #5. Olay
The #FaceAnything campaign by Olay, collaborated with 9 diverse female influencers.
The campaign focused on challenging stereotypes, and invited women to embrace their true beauty.
Key Takeaway: A campaign that has a meaningful and impactful message would likely do better than a mundane campaign that comes across as an obvious advertisement. This is because such campaigns are more likely to capture the attention of social media users today.
Top Influencer marketing examples: #6.  Fiji Water
Fashion brands go to fashion influencers for a campaign and likewise, tech brand approach tech influencers. But what who will Fiji, the bottled water brand go to?
Fiji chose to work with Danielle Bernstein, a celebrity who runs the blog "We Wore What" to spread the role of water in staying healthy and fit.
Fiji's "#bodyworewhat" campaign featured a series of short videos with Danielle Bernstein with her trainer. The videos focus on the significance of water for staying healthy and fit and were a hit among her followers.
Key Takeaway: The choosing of your influencer is very important. Get an influencer that is relevant to your brand for your campaign to be more authentic and convincing.
Top Influencer marketing examples: #7. Microsoft
Lastly, we have Microsoft. In line with Women's day in 2017, Microsoft launched a campaign to encourage women to join the  S.T.E.M (Science, Technology, Engineering, and Mathematics) industry.
The "#MakeWhatsNext" campaign by microsoft produced 30 pictures posted onto 5 different Instagram channels. Each image depicts women engaged in activities in the STEM field. The campaign was a huge success and got 3.5 million likes in a day.
Key Takeaway: Involved third party news outlets to increase exposure. This campaign got National Geographic to post the pictures on its Instagram page and since they have a large following on Instagram, the pictures were seen by many.
In conclusion, influencer marketing is so much more than getting an influencer to pose with your product. Therefore, we hope that you learned from these 7 best influencer marketing case studies. While there are many other good examples of influencer marketing campaigns we can learn from, these 7 are a good starter for anyone interested in influencer marketing. Above all, we hope that you had some takeaways from this article!
Sources
https://mediakix.com/blog/influencer-marketing-case-studies-top-brands-campaigns-influencers/ (best influencer marketing case studies)
mediakix.com, coca-cola-marketing-strategy-influencers-ambassadors/ (best influencer marketing case studies)
www.onlinemarketinginstitute, influencer-marketing-case-studies-phenomenal-success