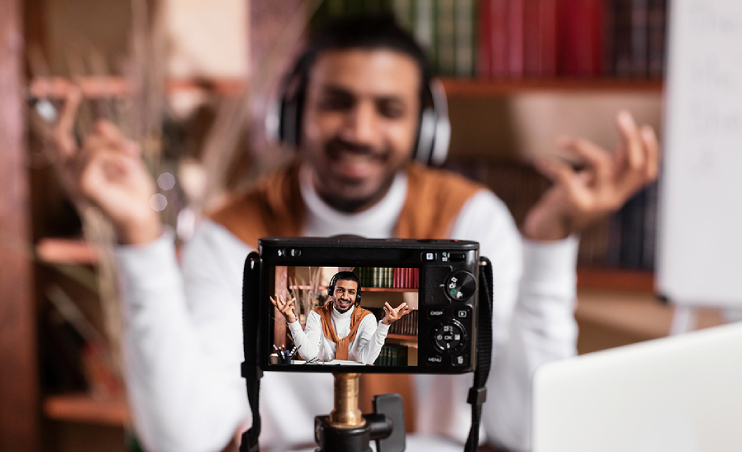 The world of TikTok is rife with content creators from all walks of life. Many of whom bring lifestyle guides, food critiques, funny memes, and overall aesthetically pleasing videos to a global audience.
Entertainment value aside, TikTok can also be used as a source for credible guides on educational topics. Academic lessons are also touched on, and users can attest to the helpfulness of these guides. And in this digital age, many teachers discovered that the utilisation of such platforms provided them with an easy and effective way to communicate and educate their students. There are also content creators offering quick tips that you otherwise won't learn in the classroom.
As TikTok continues to expand its user base and more creators look to offer educational content to their followers, we believe TikTok is the ideal platform to do so, as shorter, bite-sized videos can be great at catching the attention of students. Furthermore, thanks to the app's ability to easily edit videos with music, effects, and text, all directly on their phone, there are various ways for educators to make learning fun that might not be possible in a traditional classroom environment.
If you are interested in acquiring new knowledge and wish to explore informative content on social media, allow us to share some of the best educators who are using their influencer status to impart knowledge to their audience.
1. Ms Lewis (@lessonswithlewis)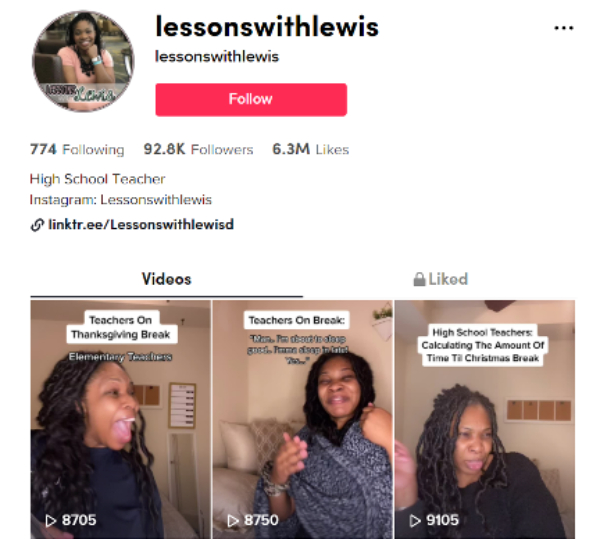 Ms Lewis started her influencer career with a few humorous TikTok videos depicting the life of a high school teacher. When her videos began gaining traction, she expanded her content to educate students on proper etiquette and how to relate to their teachers.
Ms Lewis's use of humour to frame vital messages was very much welcomed by her audience, who found the content funny and informative. Some of the topics she focuses on include tips on managing a high school classroom, which is helpful for educators embarking on the teaching path.
2. Saira Margarita (@sairamargarita)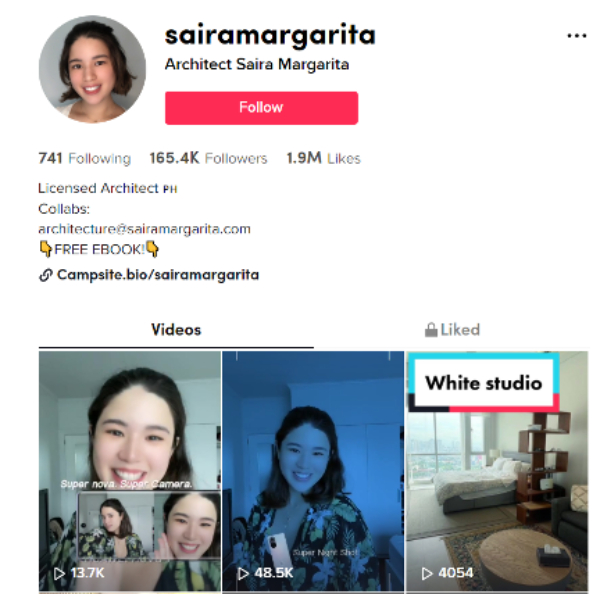 Saira is a licensed architect from the Philippines who gained popularity for her architectural content when she was still studying to pass the board exams. Thanks to her informative Q&A content, FAQs, and study tips, she has amassed almost 2 million likes for her various TikTok content.
While Saira has since expanded to making travel vlogs, she has never given up on her passion for architecture, and she is still using her platform to educate and inspire her fellow aspiring architects. She even shares her own designs on the platform.
3. Ludus (@ludus)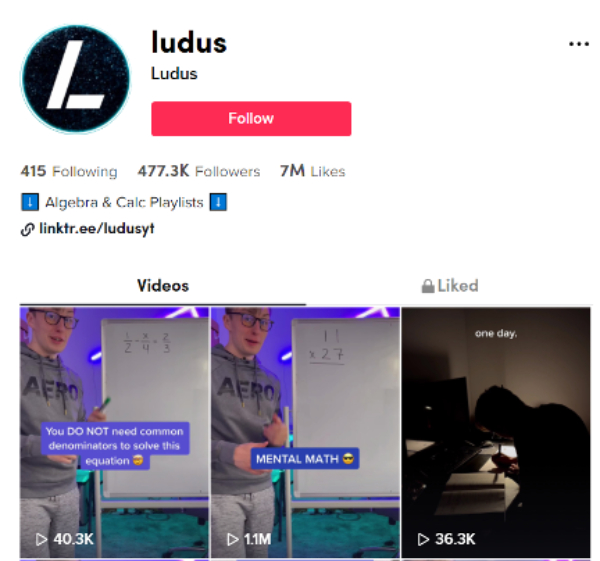 Anyone doubting the impact of educational content on TikTok should be directed to Ludus' videos. Math can be a challenging subject, but Ludus's informative videos consisting of excellent math tricks that range from algebraic equations to graphing are a godsend to anyone studying secondary and junior college math. He keeps learning light by mixing easy to digest content with his own brand of jokes and goofiness.
4. Dr Tristan Peh (@doctortristanpeh)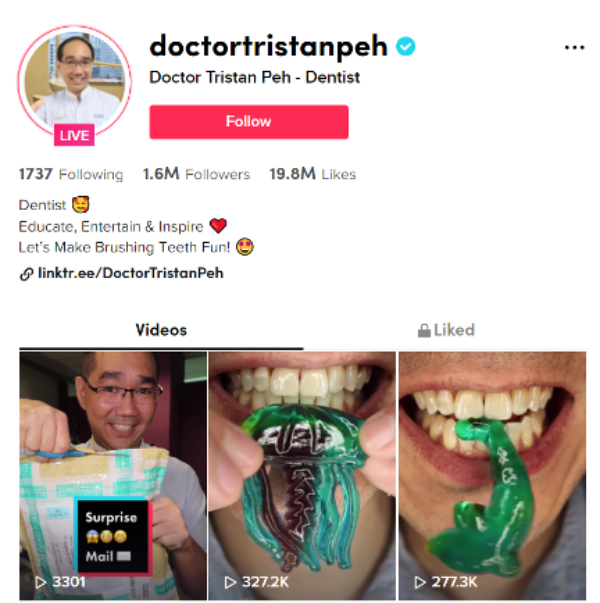 Dr Tristan is probably Singapore's favourite dentist TikToker, despite only joining the platform in March of 2021. However, he has gained 1.6 million avid followers in that brief time span.
Dr Tristan is known for his fun and educational skits on dental hygiene, which is a hit with the younger audience. Aside from that, he also posts videos of actual dental procedures, dental product reviews, and even Autonomous Sensory Meridian Response (ASMR) videos.
With his infectious personality and in-depth dental knowledge, we can't get enough of his entertaining yet inspiring content. As he says on his bio, let's make brushing fun! And he has certainly done that with his videos.
Conclusion
A casual scroll through TikTok may give users the impression that this platform is a shallow tool for silly entertainment, but that is doing a big disservice to the various creators who have worked exceptionally hard to provide their audience with informative and educational content. These content creators have demonstrated the versatility of TikTok and how it can be used to promote numerous forms of content.
If you are wondering how to leverage your brand and use the versatility and reach of TikTok to tell a story to a broader audience, allow our experts at Kobe Global Technologies to assist you and put you on the right track. As one of the leading social media influencer marketing agencies in Singapore, we can pair your brand with the right influencers that embody your company's values, allowing you to reach your target audience easily.