Influencer marketing today focuses a lot on size and engagement rates. JJ Lin, with a follower count of 4.6M could talk about a product, but how often would people engage with his post? Finding the most suitable influencer for your campaign is crucial in succeeding. If you are a brand looking to market through word of mouth, you are on the right page! This article will help you recognise some Singaporean influencers on Instagram that you might find suitable for your next campaign.
Commonly known, influencers are categorised into three types of influencers : Nano, Micro and Macro.
Nano influencers are known to be small yet impactful as they are normally seen as a "friend" or "family". Although they have a small follower count ranging from 1K to 10K, they have a more direct relationship with their followers. This builds a sense of trust between them and their followers as more often than not, they know these influencers personally. Let's take a look at our nano influencers.
Brimming with creativity, Cleon integrates humour with his content to make it relatable and enjoyable for his followers. With a "boy next door" kinda personality, it gives him a comfortable and approachable look online. This is a favourable thing for nano influencers as their warm personalities can help their followers to trust them more.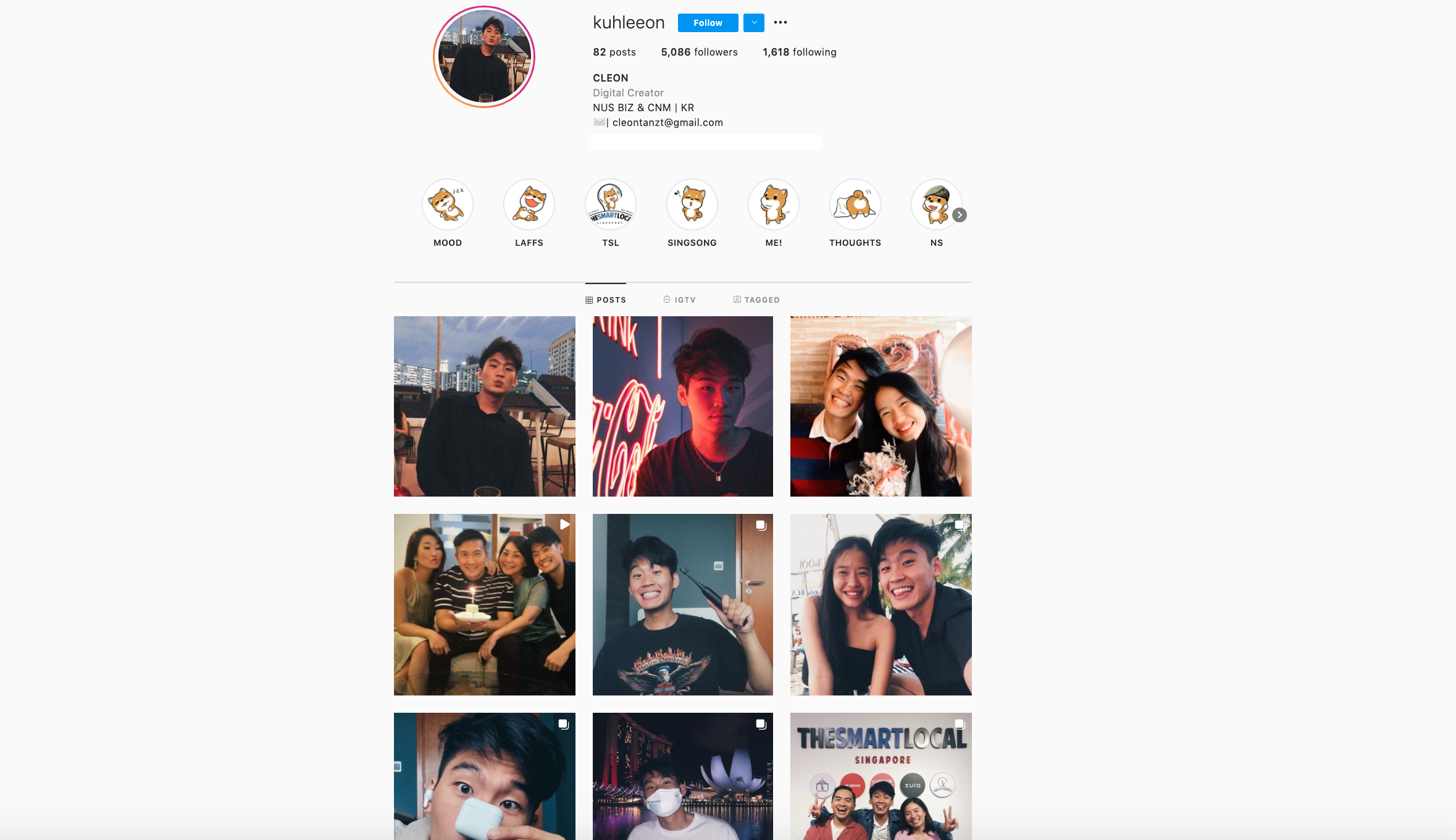 Furry, a mother of two boys, is what we call a 'mummy influencer' as she bases her Instagram posts on her children. She is an influencer of lifestyle, motherhood and home. Her profile is a Taking remarkable photos that is both eye catching and aesthetically pleasing. An inspiration for mothers, Furry shares many great products for her children to all parents out there.
A great illustrator, Nina uses creative and aesthetic labelling to draw focus onto the features of her photos. Illustrations are her strengths to create vibrance and a sense of uniqueness in her posts. Nano influencers who are able to stand out, especially with such creativity, can effectively reach out to a larger number of people.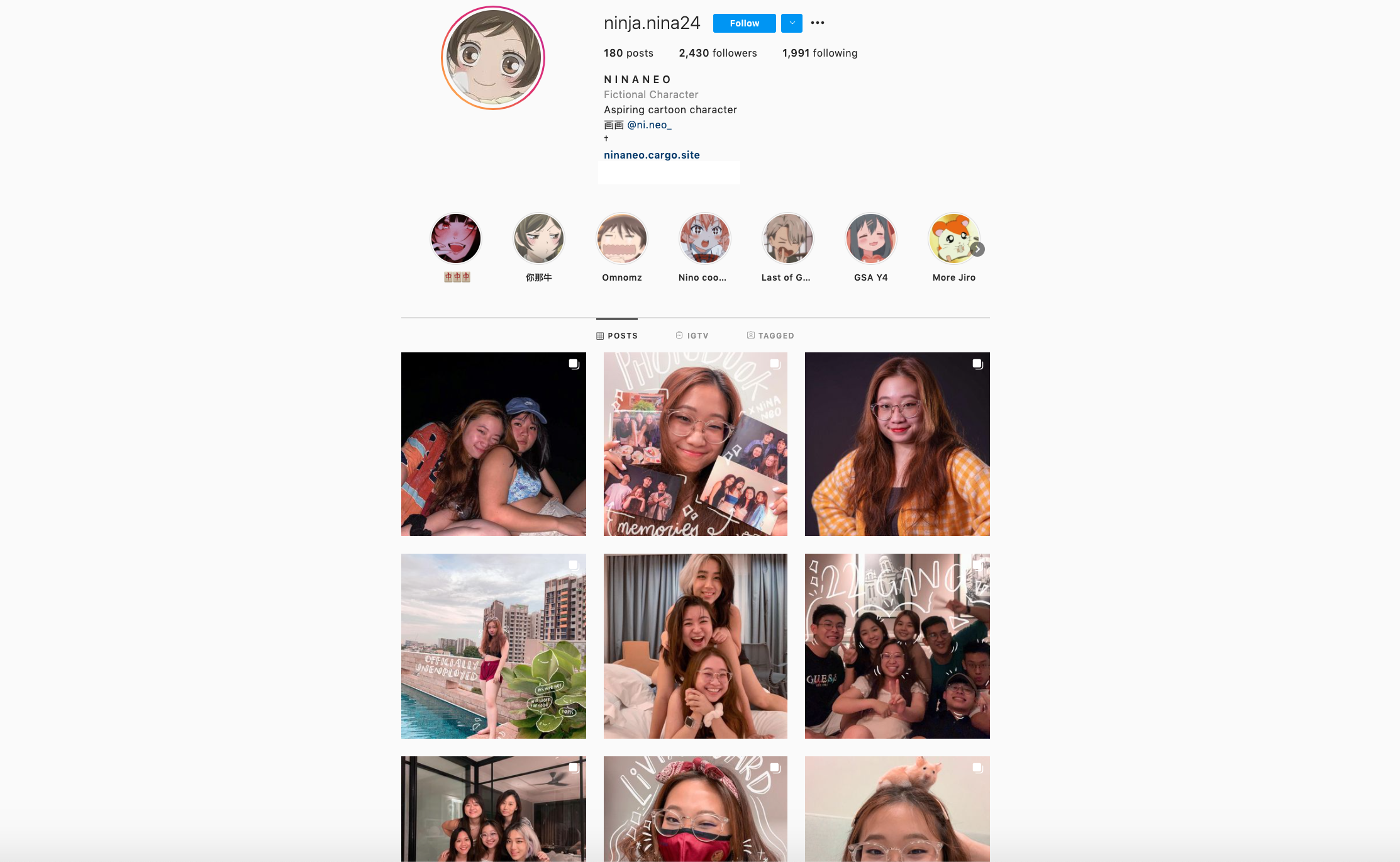 Micro influencers are a generally more well-known group of people as compared to the nano influencers. With a higher follower count of 10k to 50k followers, micro influencers can definitely reach out to a larger audience. However, it is also important to take not of their engagement rate as high follower counts does not mean good engagement rate.

Shina is a young Singaporean influencer that has grown in her follower count in recent years. Her niche is in lifestyle, where she likes to vlog about her life, fashion and beauty products. With a good sense of fashion and a great eye for aesthetics, she is able target many girls, especially in their early 20s. She also does many video reviews on her story and gives very detailed and authentic opinions on her sponsored products!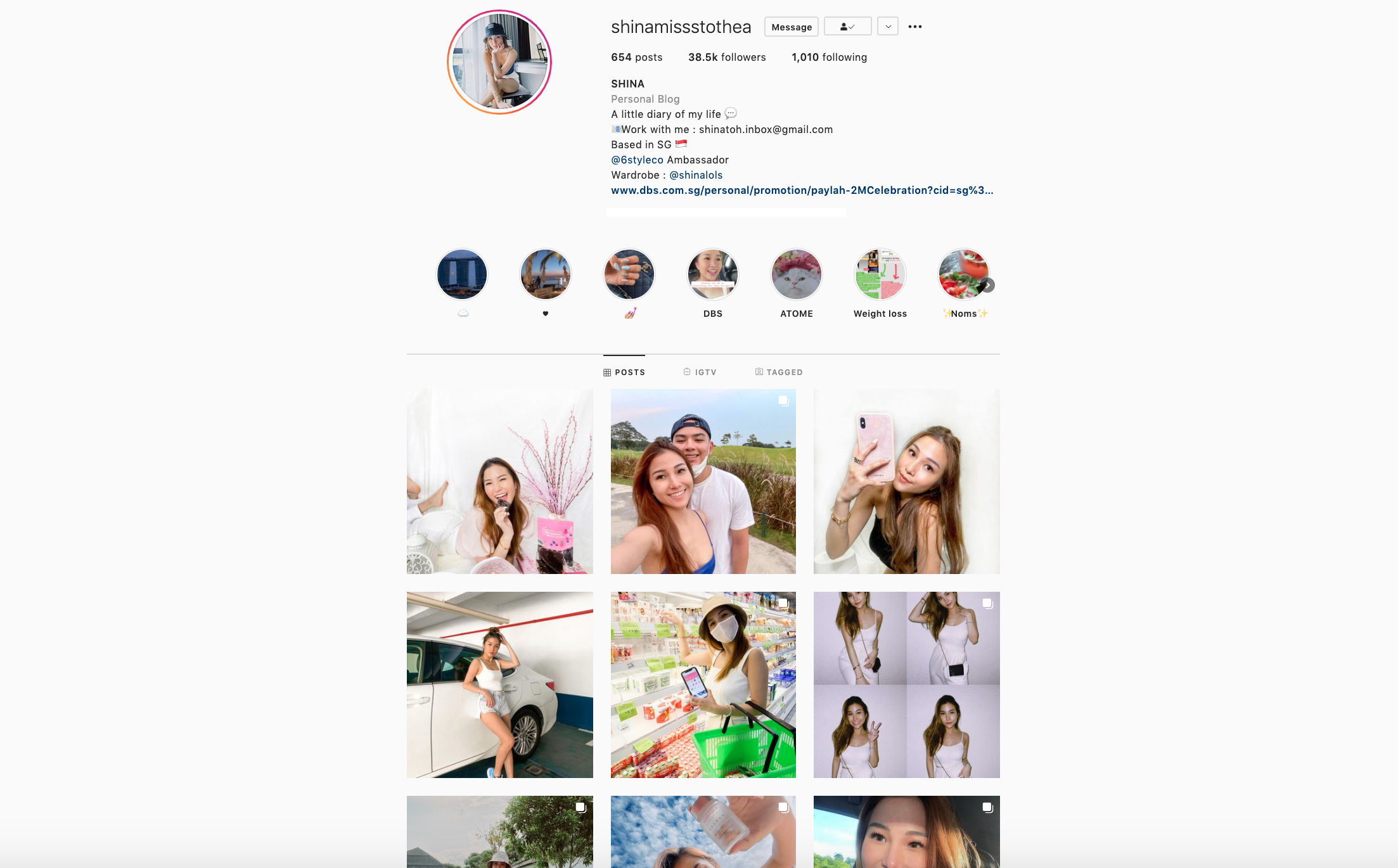 Besides having a full time career as a preschool teacher in the day, Samantha is also a micro influence online! As someone who is not afraid to be herself online, she is unlike influencers with a glamorous profile. She allows people to see her comfortable, goofy yet professional side of her. Her followers tap on her comedic yet authentic side which makes her trustable!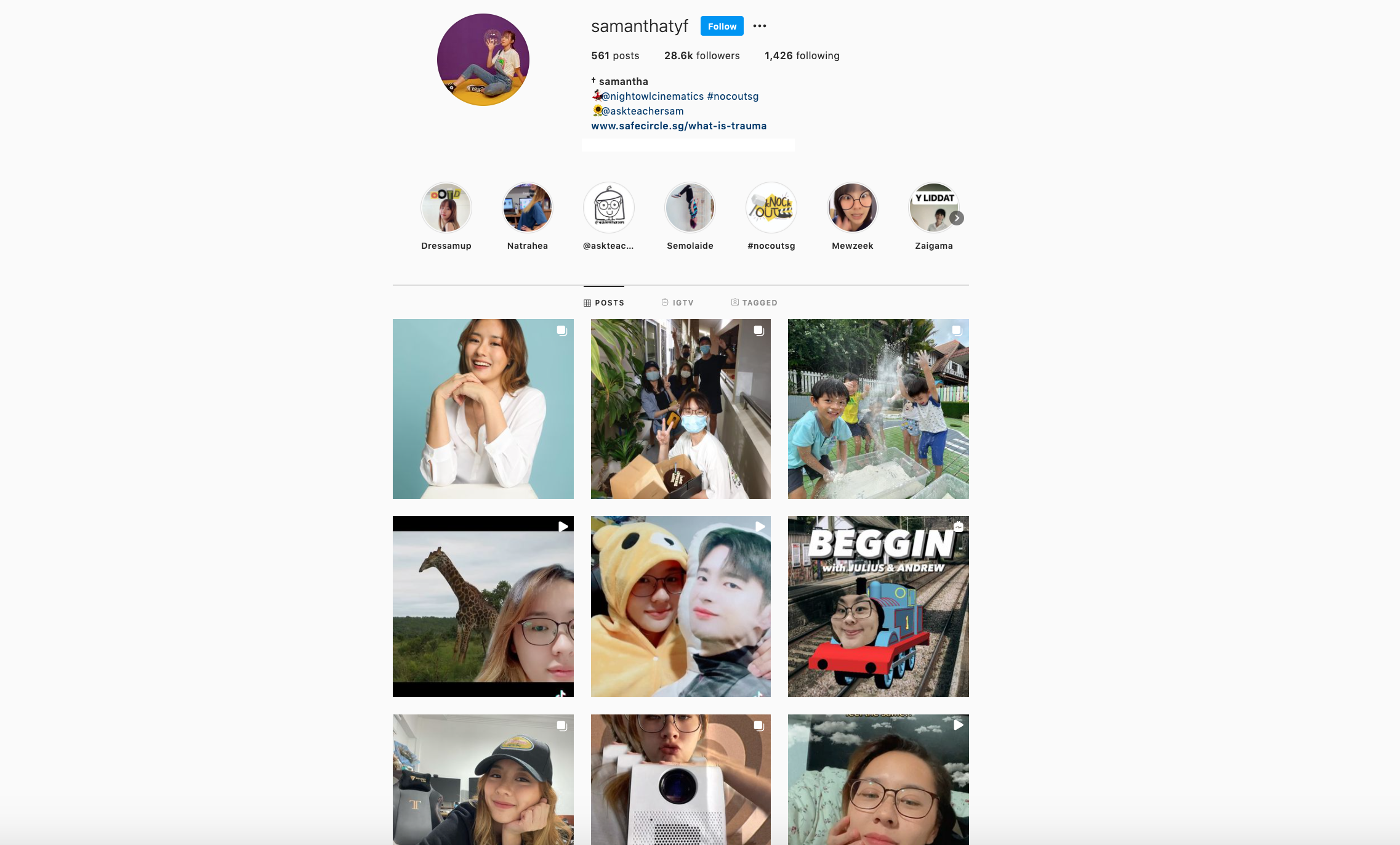 Fauzi was a host at a local company "The Smart Local". Being an online presence for a long time, Fauzi is confident, outspoken and authentic. His strengths lies in his fluency of speech which makes it enjoyable for people to watch his content as he is funny and relatable!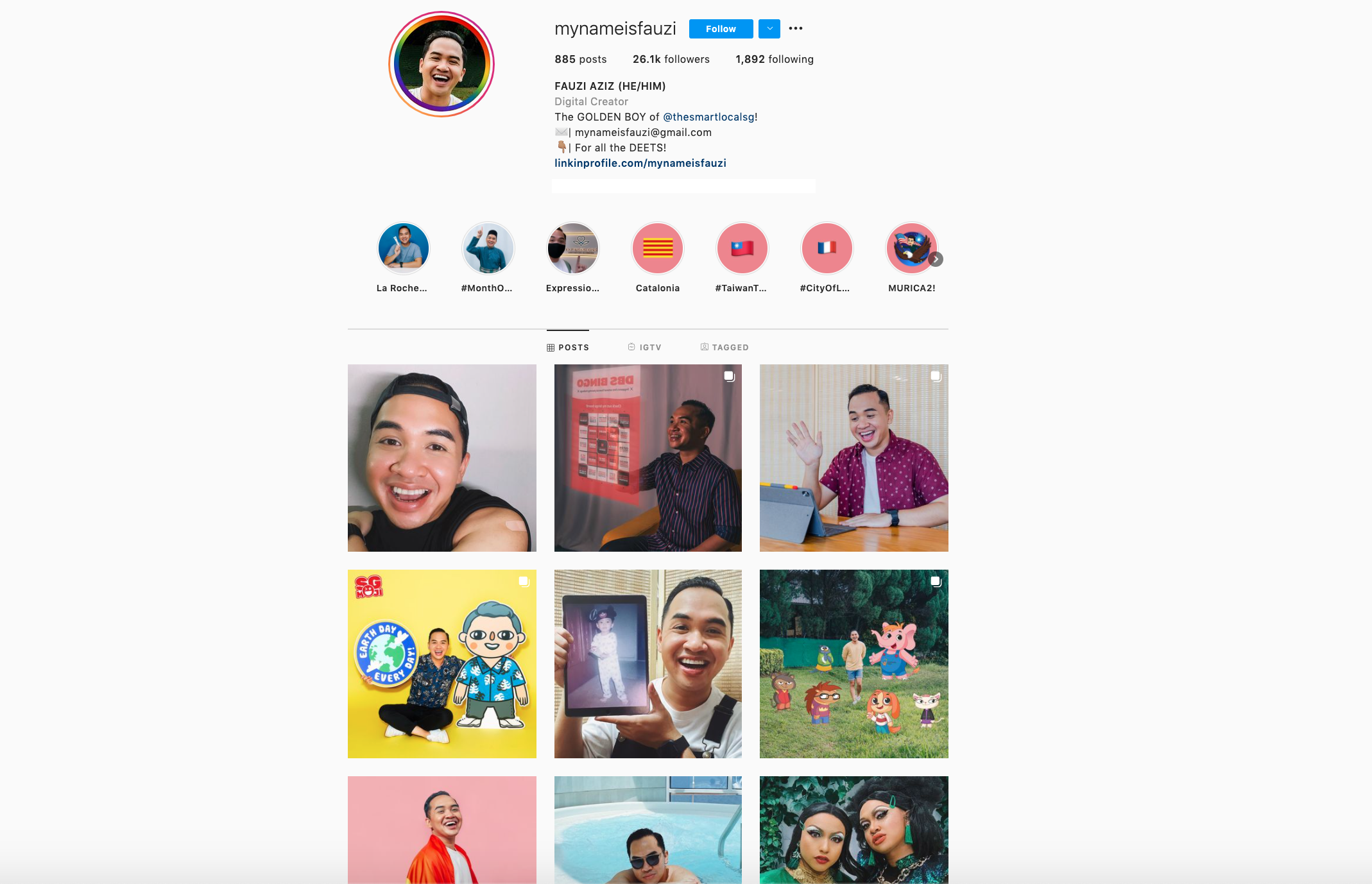 Macro Influencers have large number of followers starting from 100k to a million. These macro influencers have a big group of audience, which is effective to get a message across to a wider population. The following influencers are some of the more well-known macro influencers here in Singapore!
A mummy, lifestyle and beauty influencer, Naomi has two children, and usually gets sponsored many beauty and baby products. Her IG story reviews are always professional yet authentic. More often than not, she is willing to share more than she has to, listing the pros and cons and being very detailed, to help her followers understand a product/service more. Sharing her difficulties and amazing journey as a mummy, people look to her for advices and opinions!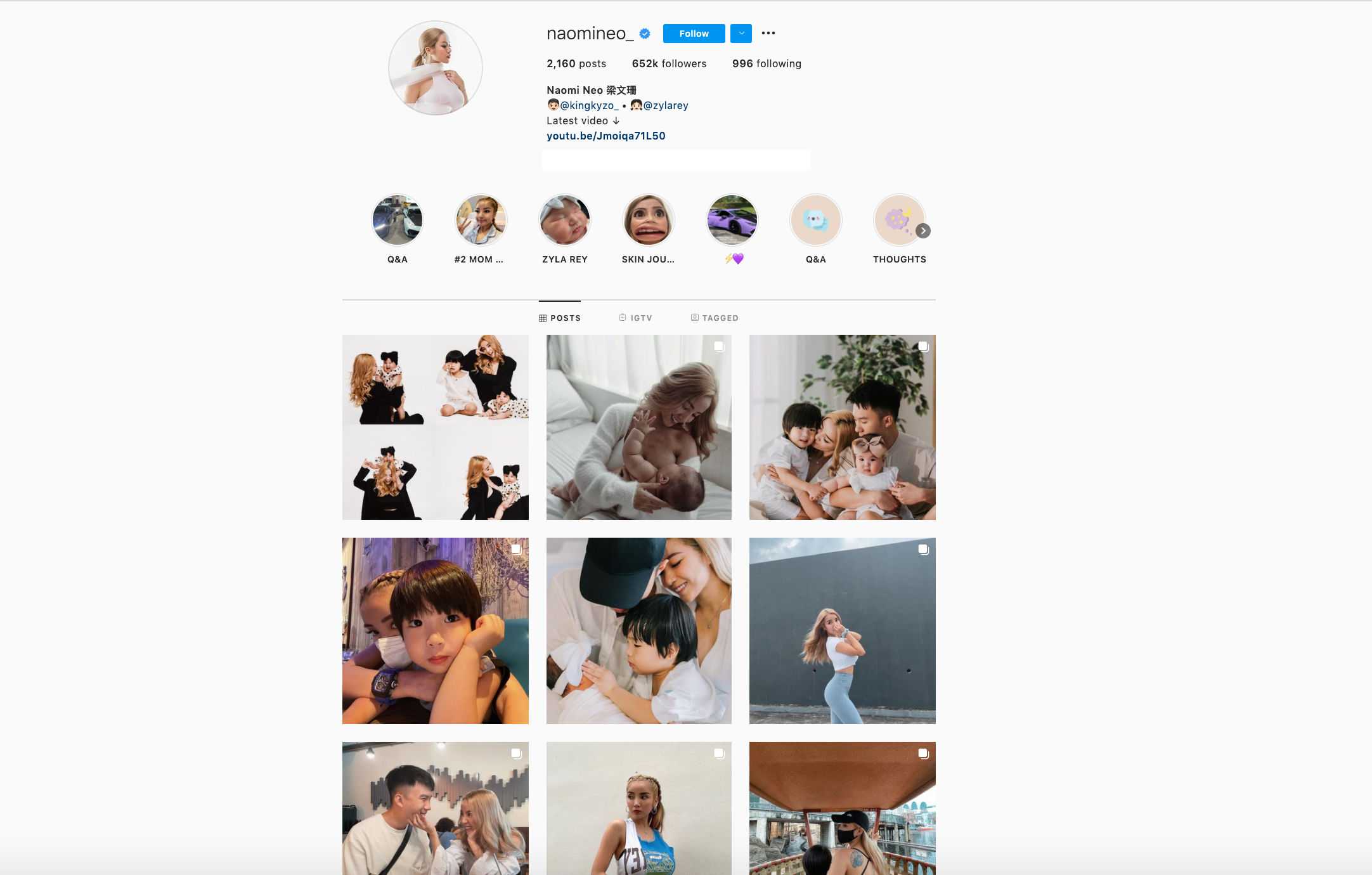 Mongchin is a lifestyle, fashion and beauty blogger. She is an inspiration for many girls for her makeup looks, outfits and style. She also has a YouTube channel which serves as a platform to vlog about her life and give plenty of beauty and skincare reviews and tips. Her good looks, together with her makeup and styling skills is her forte and she is always trying to relate to her audience, to be their inspiration

Qiu Ting is a blogger, mother, influencer and entrepreneur. She is yet another influencer who isn't afraid to show the public her true self, and stay true to her true identity in real life. Her content is usually comedic and relatable as she would try to resonate with her viewers. People tend to find her inspirational and cordial as they seem to get to know her more through her content.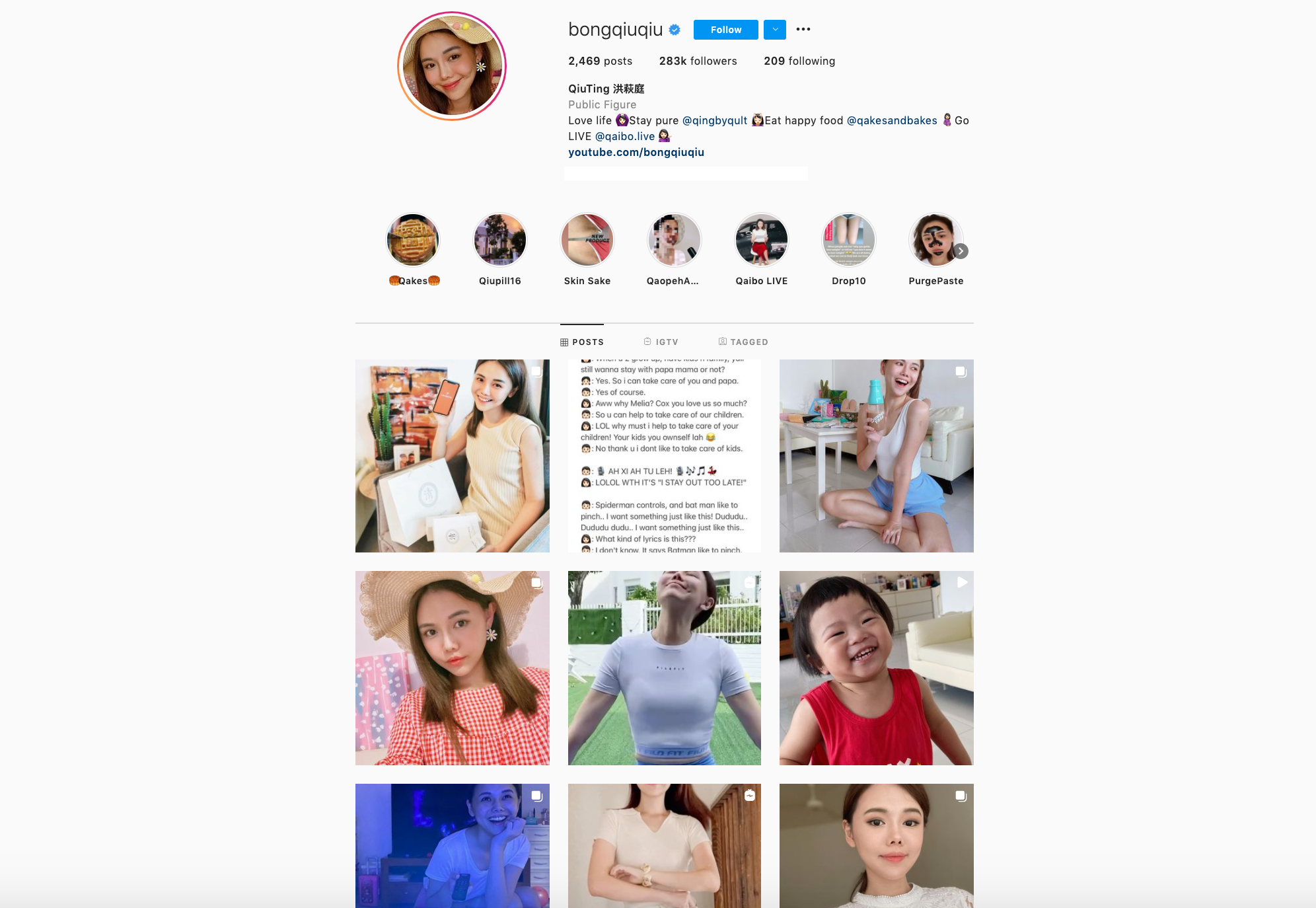 There are many incredible influencers here in Singapore; many of them whom are influential in sharing reviews on products. However, their engagement rate depends on their image online and the authenticity of their reviews as not many of their followers know them personally. Therefore, businesses who are looking to venture into influencer marketing should note that not all influencers are suitable for your campaign!

If your business needs help choosing the right influencer to pair with your targeted ad campaign, you should consider engaging the services of an influencer marketing agency. At Kobe, our platform utilises AI-driven technology to pair your brand with the right influencer to ensure you reach your potential target audiences. Do not hesitate to reach out today and allow our team to assist you with your marketing needs.